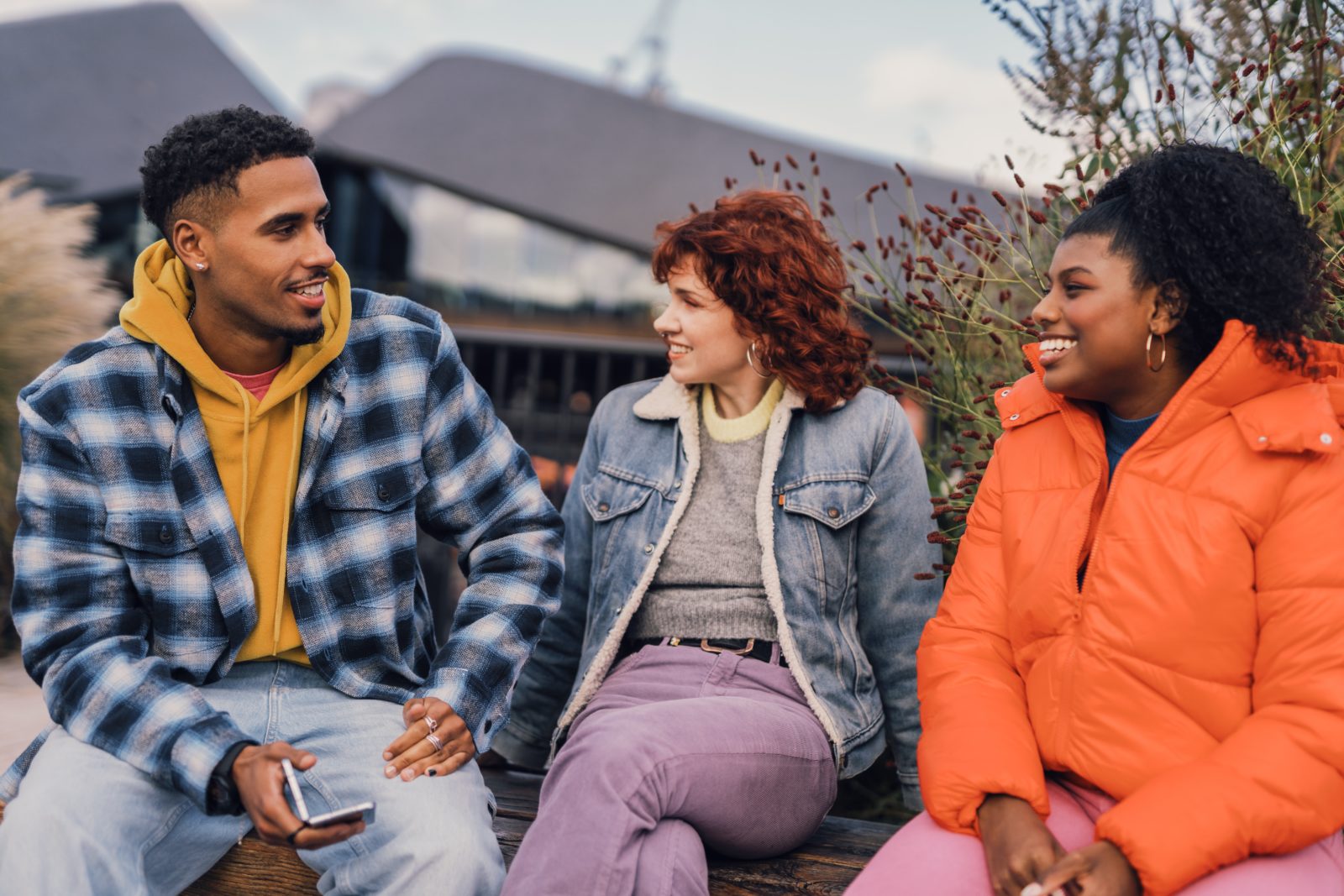 For most nonprofits, December is the busiest time of year. You may be balancing your final push to reach your fundraising goal with event planning, donor meetings, board meetings, and planning for the new year—and that list doesn't include all the things you do outside of work, too. You work hard, and it's important that you get the most out of your efforts.
That's why it's essential to have a donor retention plan in place. You'll spend a great deal of time and resources reaching new supporters. Retaining your year-end donors is the best way to get a good return on the investment you put into acquiring them.
These strategies will help you. First, you'll learn how to calculate your donor retention rate, then we'll uncover some specific steps you can take to keep new donors engaged with your organization in the coming months. Let's take a look.
The Donor Retention Rate Formula
If donor retention is a priority for you, it's important to know how to calculate and track your retention rate. To find your retention rate, divide the number of donors who gave last year by the number of donors who gave again this year:
(# of returning donors this year ÷ total # of donors who gave last year) x 100
For example, the Agloe Symphony had 367 donors last year. This year, 114 of them gave again. (114 ÷ 367) x 100 = 31, so they had a 31% donor retention rate.
Keep this formula handy—you'll want to periodically calculate your donor retention rate to make sure you're on track. Check on your retention rate throughout the year and adjust your donor outreach and engagement activities accordingly.
Neon One Tip
If you're using Neon CRM, this is calculated and tracked automatically. You can easily track your donor retention rate by using a few different tools.
The first tool is the donor retention bar chart widget you can add to your dashboard. This widget will show you the number of new, retained, reactivated, and lapsed donors during the calendar year. For a more detailed look at your statistics, you can add the donor retention statistics widget, which will show you the same categories of donors during a calendar or fiscal year, plus total revenue from each. This data also appears in your Fundraising KPIs widget.
Your "Effectiveness Over Time" report in the Executive Reports area will also help you track your retention rate month by month, which is a useful way to keep an eye on how your engagement activities impact your donors' giving activity.
Now that you know how to track your retention rate, let's look at how you can keep your year-end donors engaged next year.
If You Want to Retain Year-End Donors, Focus on the Person and Not Their Money
Nobody likes feeling as though they're only valued for their money. Donors are no exception. Look at the way you talk about your donors' support. When you send them thank-you letters, do you thank them for their money? Or do you thank them for being kind people who generously gave to your cause?
It's a subtle difference: Here's what it can look like in real life.
A money-focused thank-you letter might say, "Thanks to your generous gift of $200, we'll be able to equip two students with all the school supplies they need for their senior year of high school." A person-focused message may say, "Thanks to your generosity, we'll be able to use your $200 gift to equip two students with all the school supplies they need for their senior year of high school." The first message thanks the donor for their money first. The second message thanks the donor for their generosity first, then mentions the gift amount later.
These messages are similar, but they're different in an important way. In one message, you're telling the donor how their money will make a difference. In the other, you're telling them how they will make a difference.
You can extend this concept into other activities, too, including your appeals, peer-to-peer fundraising events, and other campaigns. When you intentionally build relationships with people—not just with potential sources of revenue—you'll create a better experience for your donors. Those experiences will set the stage for them to continue to engage with you long term. You'll make them feel like partners in your work, not like ATMs you only approach when you need money.
Send Receipts and Thank-You Letters Promptly
People give to nonprofits because they think donating to those organizations is the best way to make a difference in a community they care about. If you want to inspire a donor to support you in the future, it's important to show them how important their support is now. Two important ways to do that are to make the most of your automated receipts, then follow up with emails (or letters) that help them understand their impact.
Nearly every fundraising platform around includes the option to send automated receipts that give donors a summary of their gift information. Make the most of these receipts! Simply adding a brief, heartfelt thank-you message to your receipt changes it from a purely transactional email to a donor retention asset. If you're looking for inspiration, you might enjoy our article called The Dos and Don'ts of Donation Receipts—it includes templates you can use to jumpstart the process of writing your own.
Donors will receive their receipts within minutes of making their gift. A few days later, send them a thank-you letter in addition to the receipt. This should be less transactional than your receipt, which is usually a short message and a summary of your donors' transaction details. Instead, your thank-you letter should focus on three elements: Thanking your donor for their support, sharing a bit about how their support will make a difference, and setting the stage for future communications.
Consider a Welcome Email Series
Many donors who give to your cause during the last weeks of the year will do so because of your year-end appeal. Donors who make their first give as a result of this campaign will be somewhat familiar with your work, but they probably won't have a deep understanding of what you do, why you do it, and why their involvement is important.
A welcome email series can help. You can create a short series of emails that educates new supporters about your work, its importance, and how they can help your cause in other ways. Depending on the platform you use for your emails, you should be able to create a welcome email series once. Then, you can trigger those emails to send at predetermined intervals when a new donor makes a gift.
If you're interested in creating an email welcome series for new donors, download The Fundraiser's Guide to Welcome Email Series. You'll learn more about how you can use them to engage your donors, and the resource includes templates you can use to create your own.
Let Donors Know How They've Made an Impact
In your thank-you letter, you've let donors know a little bit about how their money will help the community you serve. Ideally, you've also told them to expect future updates. Now it's time to send those updates.
When you send donors impact reports, focus on sharing the tangible ways your supporter has made a difference in their community. Did a local family get much-needed groceries? Was a patient able to get lifesaving medical care? Did an abandoned kitten get a new home?
The key here is to be as specific as possible while staying personal. Telling someone they helped a student pay for an art class, for example, is more effective than telling them they helped pay for 35 students to take an art class. Showing a donor a photo of an abandoned dog they helped nurse back to health is more compelling than telling them they helped pay for veterinary care for 10 dogs.
Sending impact updates signals to donors that their support made a difference. It lets them know they made a good decision in giving to your organization, and it reassures them that future gifts will be similarly well-used. When it's time to ask your donor for another gift, they'll understand you'll use that donation wisely, too.
Invite Them to Continue Their Support
Up to this point, you've focused on thanking your donor for their gift and relaying their impact. If you've opted for a welcome email series, you've also spent some time welcoming them to your community and teaching them more about what your organization does and how their involvement helps. Now, it's time to ask them for a second donation.
Send another appeal and, if possible, reference their previous gift and the positive outcomes they made happen. Then, invite them to make an even bigger impact by giving again. This is an excellent opportunity to ask for a recurring donation!
Whether you ask for a recurring gift or a one-time donation, it's important that your appeal be strong and specific. Make sure your supporter knows exactly what you want them to do and what the outcome of their next gift will be.
Sending an appeal after you've thanked your donor and reported their initial impact will help you get that all-important second gift. Once someone gives to your organization a second time, they're much more likely to stay engaged with your organization long term.
If you're interested in learning more about how to retain your donors, you might like our Donor Retention Checklist. It's full of information about the best ways to keep your donors involved, and it includes a handy timeline you can use to plan your retention activities.
Retain Year-End Donors by Sharing Other Ways They Can Get Involved
If you want to retain year-end donors, it's important to understand some of the common reasons donors stop giving to nonprofits. Three of the six top reasons donors don't give again include not being able to afford additional support, feeling disconnected from the organization, and not remembering that they gave in the first place.
Your thank-you messaging and impact updates will take care of that last reason. Offering donors additional ways to support your organization can address the first two. Sharing information about other ways to get involved can keep donors connected with your organization, and it's a great way to engage donors who can't currently afford to make another gift.
When you communicate with your year-end donors, try inviting them to get involved in non-financial ways. You might ask them to volunteer, visit your facilities, or attend events. Or, you could invite them to be brand ambassadors for your nonprofit by asking them to engage with your social media posts or share your mission with their friends and family. When you ask for non-financial support, make sure you emphasize how their efforts will have a positive impact.
Remember, donors give because they want to make a difference. Some of these supporters may not donate dollars, but they are donating their time, talents, or invaluable exposure to new potential donors.
Make a Lasting Impression
One of the best ways to keep your donors engaged is to find opportunities to surprise and delight them with thoughtful communications. A great way to do this is to send them an acknowledgement on the anniversary of their first gift.
You don't necessarily need to ask for another gift—simply note that it's been a year since they first supported your cause and give them an update about notable milestones they've helped make possible. If you can, be as specific as you can about their giving history: Try checking their account in your nonprofit CRM and look for information about the campaigns they've supported, events they've attended, and non-financial support they've given over the course of the year. The more details you can include, the more personal and meaningful your letter will be.
If your new year-end donor gave to a campaign that raised money for a sick dog, you could say something like, "When you made your first donation in December, you helped pay for a shelter dog's much-needed veterinary care. Since then, our team of vets have provided similar services to more than 80 dogs. That would never have been possible without the support of our community! Thank you for giving hope to the animals that come through our doors." If they'd gone on to volunteer at your veterinary clinic and raised money for you during your summer peer-to-peer event, you could include details about those activities, too.
Celebrating your donors' generosity a year after their first gift is a simple but effective way to strengthen your relationship with them. You'll show them you care about them both as individuals and as donors, and you'll remind them of the day they were inspired to support a cause that's important to them. They'll feel more connected to your community and your work—and that may lead to continued support.
Conclusion
You spend tons of time and resources recruiting new donors to support your year-end campaigns. Retaining those donors in the new year is the best way to get the most mileage out of that investment. Take time to connect with your year-end donors, make them feel great about their support and the positive outcomes they make possible, and invite them to stay involved with your work.
Donor retention starts with a heartfelt thank-you message. These templates will help: You'll find templates for five common donation types, plus a template for a dedicated thank-you letter. Download your copy and get started today!
Join the discussion in our Slack channel on connected fundraising