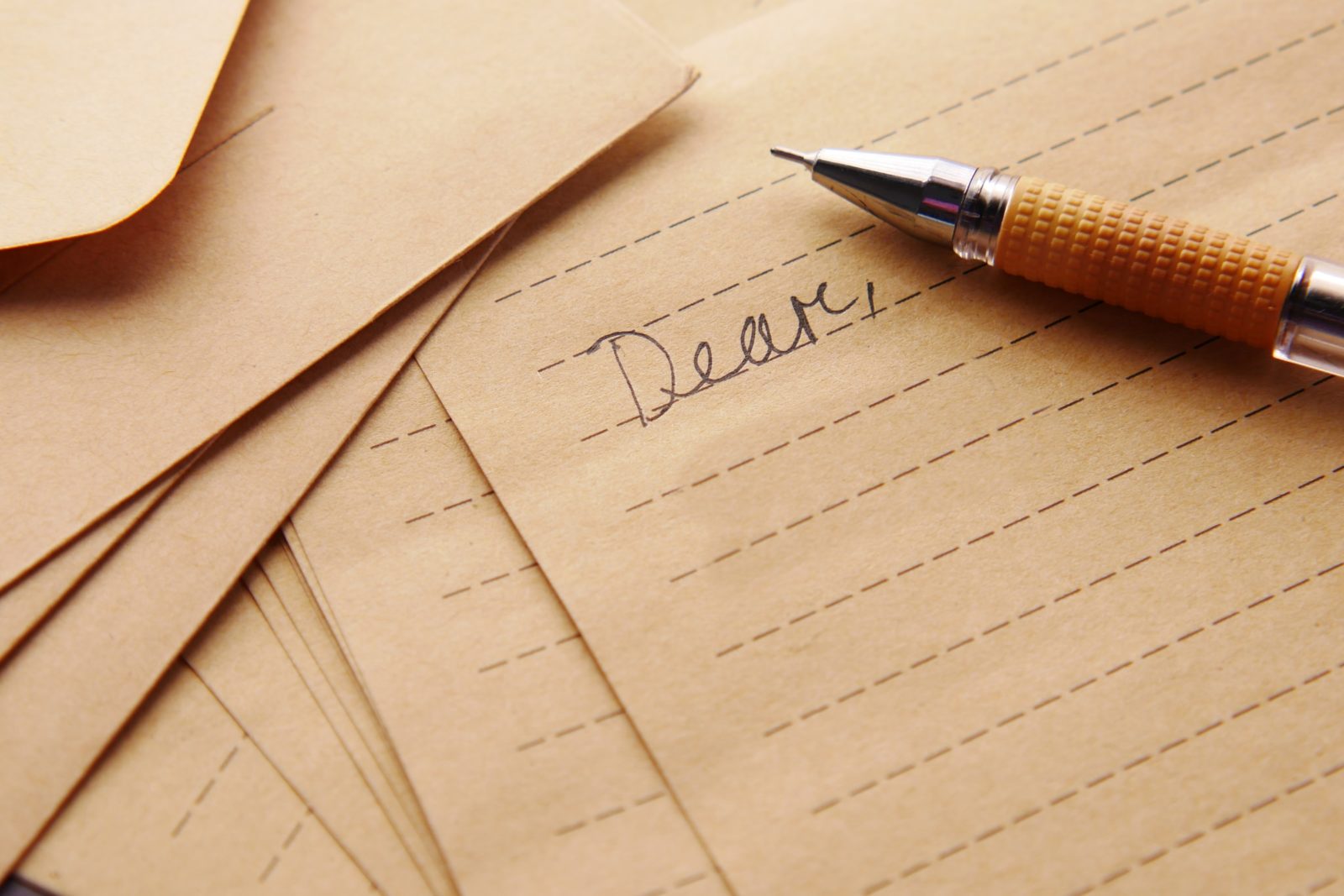 When was the last time you wrote a lapsed donor letter?
Lapsed donors are a valuable group of supporters. Their past donations prove they're committed to your cause, and their familiarity with your organization means they're often easier to engage than brand new supporters. A recent report from the Fundraising Effectiveness Project reveals that reactivating lapsed donors is a struggle for many nonprofits, which means there are lots of opportunities to reconnect with this group of supporters. But how can you persuade a lapsed donor to give again?
A well-written letter can inspire them to renew their support. Let's explore how to write one.
Start by Identifying Your Lapsed Donors
Before you start reactivating your lapsed donors, you need to find them!
Use your nonprofit donor management tool to identify donors that haven't donated in the last year. That group is your lapsed donor segment. Next, if your CRM allows it, create smaller lists based on details around their history with you. 
For example, Neon CRM users can create groups based on gift size, initial donation type (online, direct mail, or in person), their level of engagement (one-time donation versus recurring donors, for example), or by the campaign that prompted their gift.
Creating these smaller, behavior-based segments allows you to write tailored messages that will feel personalized to each donor. Sending an email that references a donor's past support is great. Sending an email that references a donor's $75 gift to a specific campaign in May of 2022 is even better.
The Three Key Elements of a Lapsed Donor Letter
When you're connecting with past donors and asking them to renew their support, your letter should achieve three goals. It should thank them for their past donation, remind them of their gift's impact, and ask them to donate again.
Let's take a closer look at each of those three strategies.
The Three Key Elements of a Lapsed Donor Letter
When you're connecting with past donors and asking them to renew their support, your letter should achieve three goals. It should thank them for their past donation, remind them of their gift's impact, and ask them to donate again.
Let's take a closer look at each of those three strategies.
1. Thank the Donor for Their Past Gift
Open your lapsed donor letter with a brief thank-you message for the donor's last gift. This will help you achieve a few ends. First, it reminds the donor that they gave in the first place. This is especially important if you're trying to reconnect with donors that haven't given in more than a year. They may not even remember they donated in the first place! It also makes your donor feel appreciated, which will be important if you want to re-engage them.
Think about when you have received a meaningful thank you note. Did it say, "Thanks for the gift!" Or did it mention what you gave, the occasion, and how they hope to use it in the future? The more detailed you can be with your thank-you message, the more effective the rest of your letter will be. Try reminding them when they last donated and refer to any specific campaigns or programs they supported. Here are two versions of what this can look like—the first version is good, but the second one is even better.
Good: "Since you've donated to the Chicago Food Bank in the past, I wanted to send you this letter to thank you for your past gift and to share a little about how your donation made a difference.
Better: "This time last year, you made a gift of $150 to the Chicago Food Bank's Stock Up for Spring campaign. I wanted to send you this letter to thank you again for that gift and to share a little bit about how your donation made a difference."
By adding just a few more details, you can make a mass email feel like it was written for an individual donor. Want some help? You might like our thank-you letter templates—they'll get you started!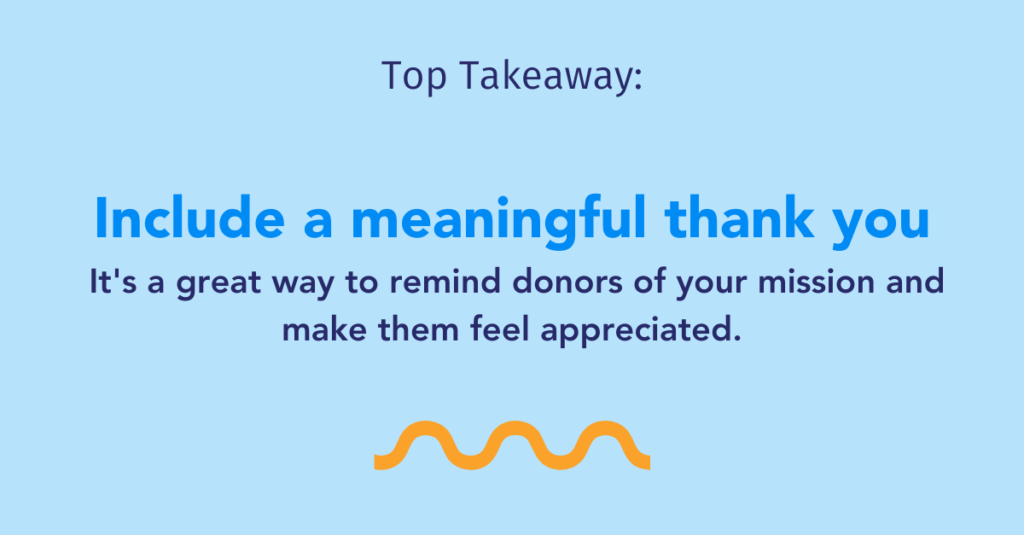 Share How Your Donor Made a Difference
One of the top reasons donors stop supporting a nonprofit is because they don't understand their gift's impact. One study found that:
22% of donors stopped supporting a nonprofit because they felt their money wasn't used wisely;
17% stopped donating because the nonprofit never shared how their money was used; and
15% ceased their support because they felt their donation didn't matter.
Emphasizing a donor's past impact will address three of the top reasons donors stop supporting a nonprofit.
When you're writing your lapsed donor letter, make sure to tell your donor how their past gift made an impact on your cause. It's important to focus on connecting your donor to the people they helped rather than how their gift made a difference to you, the organization. Donors are motivated by helping other people. Sharing real-life stories and examples will reiterate their money was used wisely to make a tangible difference in the world.
Make this section of your lapsed donor letter as effective as possible by using storytelling elements. Tell a story about a person who benefitted from your donor's support. Feel free to use statistics to reinforce the story you share, but focus primarily on an individual in this section of your letter. Accompany your story with a picture that helps your donor visualize the people they supported in the past. If privacy is a concern, try creating a fictional character that represents your client base.
Good: "Since your gift, The Chicago Food Bank has served 2,143 people by distributing nearly 10,000 pounds of food and other goods."Better: "Shortly after you made your gift, a woman named Lanita visited the food pantry. The restaurant where she worked had recently closed, and losing her job meant she needed help getting healthy food for her two kids. Thanks to the support of donors like you, she was able to get the groceries she needed. And Lenita wasn't the only mother you helped feed; since your last gift, hundreds of families have received the food, resources, and support they need."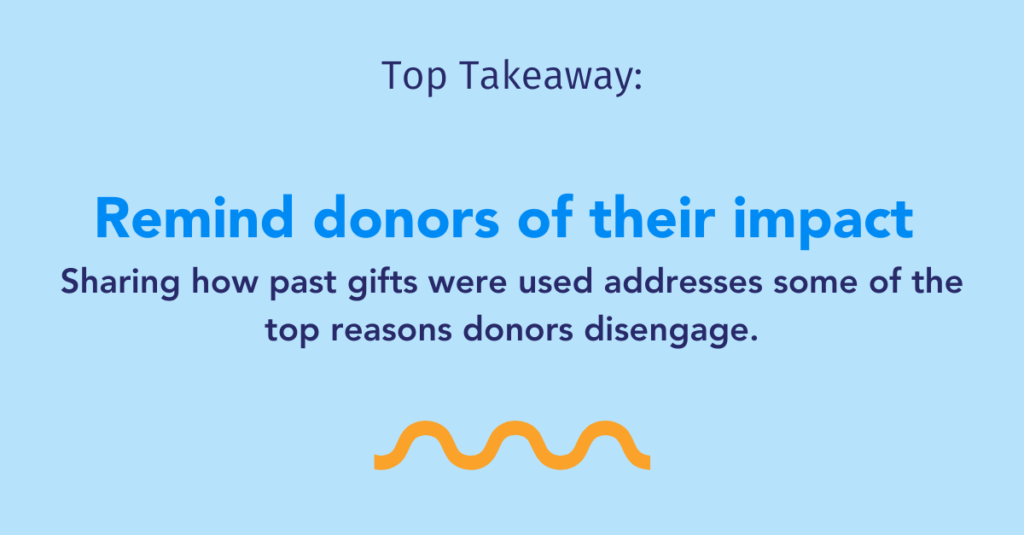 Invite the Donor to Continue Making a Difference
Another one of the top reasons donors don't make another gift is that they aren't asked to make one! With 13% of donors saying they stopped donating to a nonprofit because they were never asked to donate again, this might be the easiest way to reactivate lapsed donors. Simply invite them to make another gift.
At this point in your letter, you've already shared a powerful story that helps your donor understand the impact they made in the past. Now, you can use that story to reinforce your appeal.
When crafting your appeal, be as specific as you can. How much do you want them to give? What will a gift of that size accomplish? How will their support make a difference in their community?
Also remember to include information about the different channels where they can donate. If you're sending an email, make sure to include a link that takes them to your online donation form. If you're sending your letter through the mail, try including a self-addressed, stamped envelope or a scannable QR code that will take them to your donation page.
However you choose to communicate with your donor, it's important that they know exactly how to give again.
Good: "Demand for our services has never been higher. Please support your neighbors by donating to our food bank." Better: "As we close out the year, the need for food assistance and other resources remains high. Your last $100 gift provided groceries to four families; would you consider making another gift to support our neighbors? You can donate online, send a check, or scan the QR code below to donate your phone. However you decide to give, you can know you're providing much-needed groceries and peace of mind to families right here in Chicago."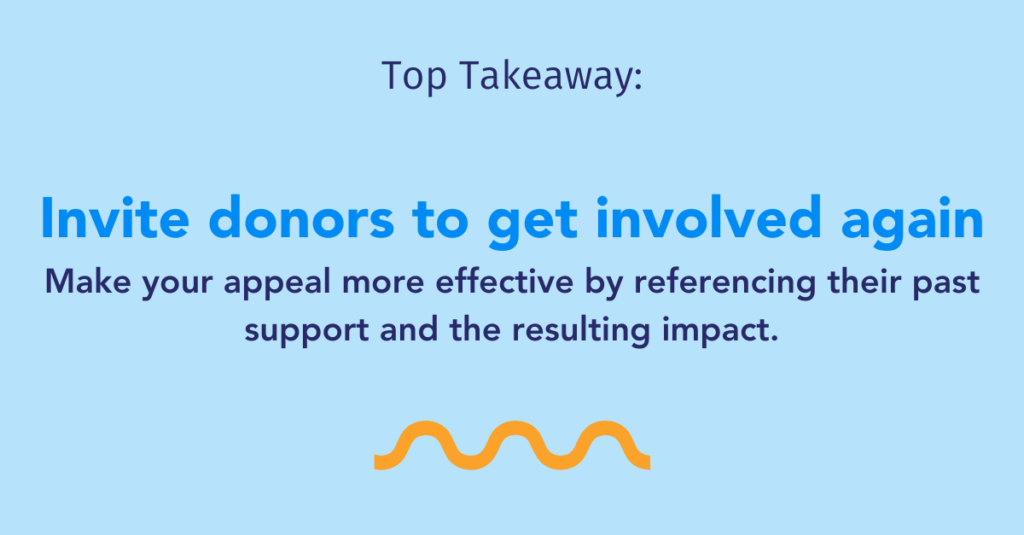 Bonus Tip: Make It Personal
You've written a letter that includes the three key elements: You've thanked your donor for their past gift, shared their impact, and invited them to give again. But you can make your letter even more persuasive by making it personal.
People donate when they feel an emotional connection, both to the cause and to a specific organization. They want to feel seen and appreciated by the nonprofits they support, and just a few extra steps can make that happen.
First, try using personalization tokens to address your donor by name. If they've provided a preferred nickname, consider using that instead of something more formal. Using your donor's name signals that you remember and value their past support and that they're important to you. Even if a donor knows that you sent that letter to other people, a personalized salutation will make them feel special.
Be thoughtful about your greeting. A personalized opening makes donors feel good, but using the wrong name can make them feel like your letter is insincere.
You may also want to try signing your letter using your name instead of using an impersonal signature or no signature at all. This will remind donors that they're engaging with a real person, not just a faceless organization. A letter signed by "Alice K." will feel more personal than a letter signed by "The Chicago Foodbank Team."
If you're sending your letter through the mail, another way to make it feel more personal is by adding a short, simple handwritten note somewhere on the page. It only takes a minute to write a few words on each letter, but it adds a personal touch that can make a big impression. This is another valuable way to make your donors feel like you're writing to them individually even if they know others received the same communication. If you're sending an exceptionally large number of letters, try recruiting board members, other staff, or volunteers to add their own notes.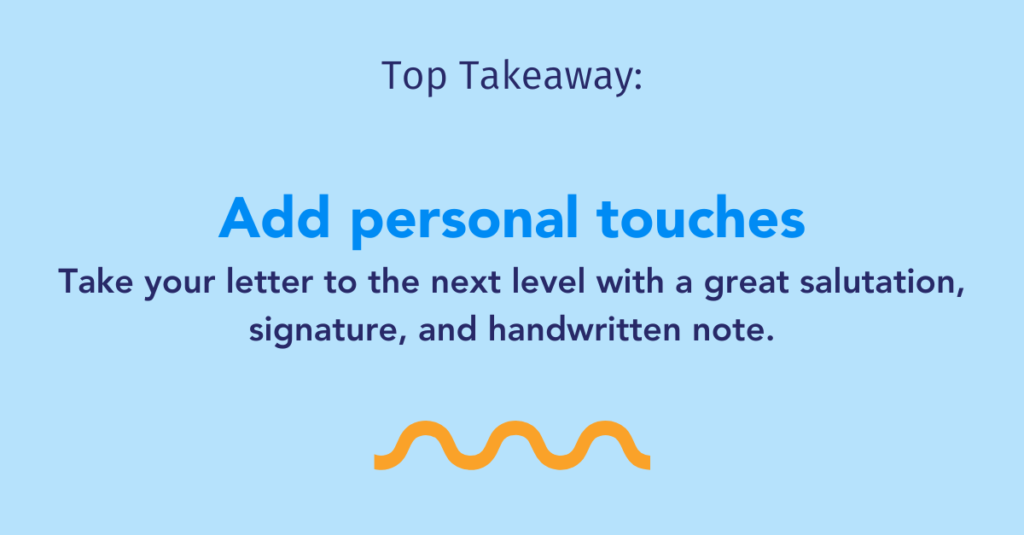 Lapsed Donor Letters Are a Valuable Way to Re-Engage Past Supporters
Reactivating lapsed donors is an important strategy for any nonprofit focused on building connections and improving retention. And, while current re-engagement rates for lapsed donors may be low, that means there are ample opportunities to reconnect with people who have donated to your organization in the past.
When writing letters to your lapsed donors, focus on including three key elements: Thank them for their past gift, remind them of their impact, and invite them to support the cause they care about by making another gift. You can make your letter even more effective by including a personal salutation, a signature from a real person, and, if sending your letter by mail, a short handwritten note.
Use Neon CRM to Reach Lapsed Donors (and Everyone Else!)
From identifying lapsed donors to creating and sending emails, Neon CRM can help you connect with your past supporters. You can:
Run a report of lapsed donors
Segment them into separate lists
Create personalized emails for them
And, since every Neon CRM account includes unlimited contacts, unlimited emails, and unlimited donation forms (you can even create a form especially for returning donors!), you can get as personal as you'd like without worrying about accruing extra charges.
Sound interesting? See Neon CRM in action by checking out one of our group demos—no sales conversations required!
Join the discussion in our Slack channel on connected fundraising