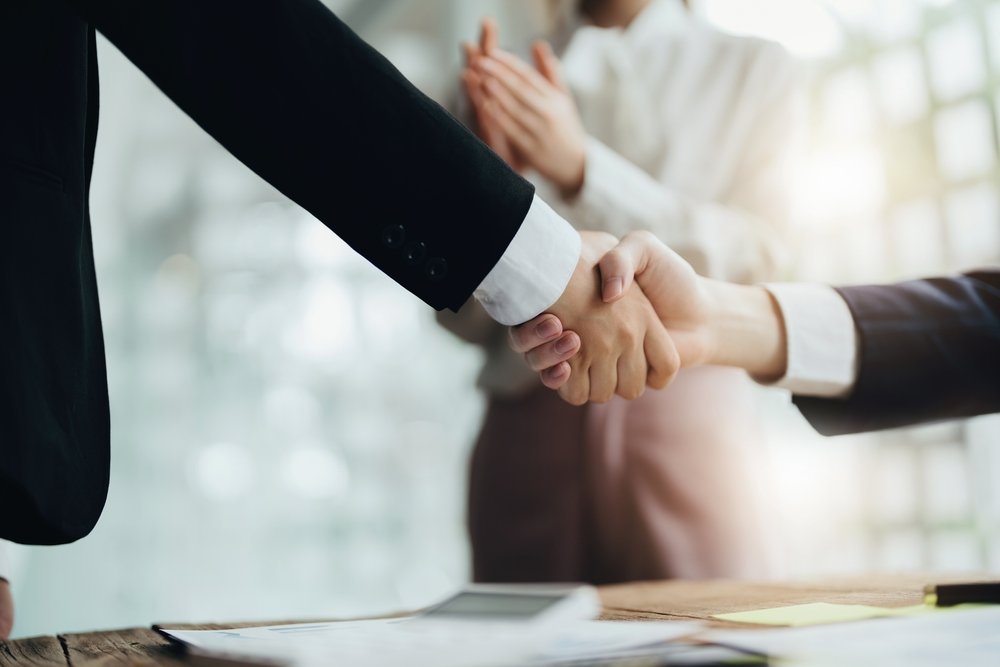 A nonprofit's approach to major donor cultivation is going to be different—and a bit more detailed— than their general donor outreach. The methods of identifying, relationship building, and soliciting large gifts are different from your standard fundraising campaign. The major donor pool is much more limited, and the competition for their attention is high.
But the work that goes into cultivating those relationships is well worth it. Major donors account for one-third of charitable contributions and 86% of all bequests. If you want to build these relationships for your nonprofit, you have to take a highly personalized approach.
7 Steps to Major Donor Cultivation
Since the top reason that people give is a belief in the cause, it's important that you show major donors how your organization's mission aligns with theirs. Here are seven steps to cultivate major donor relationships.
1. Identify Your Possible Connections
This step involves wealth screening and prospect research. Combined, they help you find high-net-worth individuals who may be interested in your cause.
Wealth screening focuses on the net worth of your constituents. This information is compiled from publicly available details like business interests, home ownership, vehicles and aircraft registered, and other wealth markers. It's a deep data dive, so many nonprofits choose to work with third-party companies to locate the information. They then cross-reference it with their own constituent information to find potential connections to the organization.
You'll want to examine the philanthropic interests of your major donor prospects as well. In prospect research, you review a donor's giving history, nonprofit involvement, personal details, and other philanthropic efforts in order to find major givers with similar values and goals. With the right prospects identified, you can begin your outreach.
For more information on major donor identification, please visit our resource, Identifying Major Gift Donors: 3 Data Points to Track.
2. Personalize Your Outreach
For major gift programs, personalized outreach means in-person visits, phone calls, or introductory events. Usually, a director is the best person to make the introduction, though that donor may have another personal connection within your donor database.
For example, you may find that a regular donor and event participant co-owns a business with a high-net-worth prospect. You could reach out to that donor to see if they'd possibly provide an introduction for one of your directors, making that connection more impactful.
3. Keep Communication Lines Open
A major gift prospect will require a few more conversations to encourage giving. Make sure your prospect has a point of contact at your organization they can reach out to directly. It may help to set up a series of emails that provides more information on your cause and keeps them up to date on events and communities.
A detailed communication plan will help you stay on track. Set a timeline for future calls, contacts, and emails so you can keep this individual engaged.
4. Offer Exclusivity
Consider offering exclusive opportunities to your major donors, such as behind-the-scenes tours or special events. An arts organization, for example, may offer VIP receptions before some events for their major donors. An animal shelter may send exclusive content about animal adoptions.
Donor-only content like webinars, live-streaming events, or newsletters also helps these donors feel valued. In a mutually beneficial arrangement, you can even ask these major donors to serve on various committees and boards so they can give their input on the direction of the organization.
5. Recognize Their Support
Handwritten thank-you notes, personalized gifts, or special events and recognition programs are all great ways to show major donors how their contribution helps. Like all your other donors, it's important to underline the impact of their specific contribution.
Social media, websites, and blogs can be used to showcase support from your major donors. You can also recognize the donors in your organization's newsletters, emails, or other communications. Some nonprofits even dedicate a section of their website to their top contributors, providing profiles of their highest donors.
6. Involve Them in Decision-Making
Major donors make a major impact on your organization, so they want some say in its direction. Focus groups and planning sessions designed specifically for major donors can give them a voice. You may also consider adding them to advisory panels or extending voting rights. This involves them in your community, making them likely to continue their support.
7. Foster a Sense of Community
Encourage your major donors to build relationships within your organization. You can host traditional events, like donor dinners, picnics, or parties. But you can also expand this community to the digital realm, with events like webinars, group chats, and live-streaming concerts or exhibitions. Building both physical and digital connections reinforces donor dedication and involvement.
Identify Major Donor Opportunities With Neon CRM
One thing that all the major donor cultivation tactics have in common is that they require the use of a CRM. Identifying major donors and cultivating your relationships with them takes a lot of work and continued engagement on a highly personal level. A CRM allows you to keep track of these interactions, personalize your messaging, and keep your donor connected to your community.
Neon CRM can help you improve your major donor cultivation through personalized, automated tools and features that improve connections. To learn more, reach out to us for a demo.
Join the discussion in our Slack channel on connected fundraising