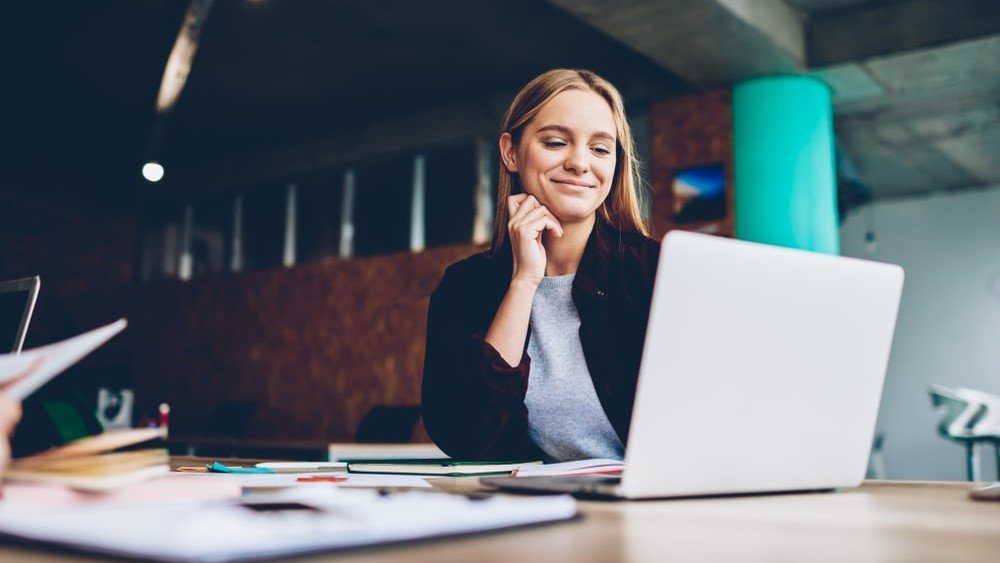 Blogging can be a unique and powerful way for nonprofit organizations to connect with their audience. With the right approach, you can communicate with donors, volunteers, and supporters and drive engagement around the causes they serve. However, with so many blogs out there (let alone all the other media your audiences see every day), it can be difficult to stand out from the crowd. These five nonprofit blog best practices will help you engage your readers while making the most of your content.
5 Nonprofit Blog Best Practices
We're all pretty familiar with the basics of blogging best practices—post regularly, use spelling and grammar editors, include a compelling image, and call your reader to action. But those basics only set the foundation of your blog. If you want to engage your reader, here are five nonprofit blog best practices to follow:
Write for your reader
Make it personal
Maximize your visibility
Manage your comments
Monitor your results
1. Write for Your Reader, Not Your Organization
When it comes to nonprofit blogs, many think it's just a place to talk about the organization's latest news, like new grants or initiatives. But that's not really what people want to read about. You need to create content that matters to your community.
Let's take a look at two different nonprofit blogs as examples. The first is the Cystic Fibrosis Foundation (CFF). As an organization dedicated to finding a cure for cystic fibrosis, they share personal stories from people who have been affected by it. This is exactly what their readers want to see. Donors probably don't care about grants, but they do care about hearing from someone who has firsthand experience with the condition. That's the kind of content that makes an impact and inspires additional engagement and support.
Now, let's switch gears to the Arkansas Advocates for Children and Families (AACF). They're all about research, policies, and programs that help kids and families, and that's exactly what they talk about on their blog. Their readers want detailed reports and analytics that back up their arguments. They do a great job of tying in the personal message in an emotionally compelling way—and that makes their content even more powerful.
2. Make It Personal
On CFF's blog, you'll find a collection of stories from individuals with cystic fibrosis as well as their families and friends. All these individuals share personal, intimate reflections about the challenges they face and offer tips for dealing with cystic fibrosis. Most likely, the person reading that page is going through a similar situation—this immediately connects them to the cause.
While the AACF has a different tone, their blog does the same thing. Their posts focus on Arkansas policies, but they connect those policies to how they will affect that reader and their community. They give clear evidence to back up these facts and provide a call to action so readers know how to help.
Finding a way to connect your posts to the readers on a personal level makes them more connected to your online community. It creates greater investment in your cause that can drive support.
3. Maximize Your Blog's Visibility
A lot of organizations give up on blogging because it seems like it results in a low return on the time and effort it takes to generate posts. It can take hours or even days to produce a truly compelling piece of content, but when you post it on your website, it could only get five views—that'll discourage anybody!
People can't appreciate a blog they can't find. You need to maximize its visibility.
Search Engine Optimization: Including the right keywords and phrases in your blog posts can help them get crawled by search engines and picked up when users search those terms.
Social Media: Every blog you post can also be shared on social media. You can write a short blurb or tweet to draw interest, then add a link that users can follow to read more.
Newsletters: A good chunk of your donors aren't going to see your new blog posts when they come out. That's fine! You can repurpose them in a newsletter that you send on a weekly, monthly, or quarterly basis.
Guest and Cross Posting: If you allow guest posts on your nonprofit blog, you can get additional views from that person's network. The same goes with cross posting where you may work with another nonprofit with similar goals and post on each other's sites.
Clicking publish on a new blog article is just not enough in today's very busy digital space. Over 70 million new blog posts are published every month, and yours will disappear into the noise if you don't promote it. Share that blog on as many avenues as you can so you can maximize its purpose and your efforts.
4. Manage (or Close) Your Comments
A lot of nonprofit blog best practices will tell you to always leave comments open because they're important for engaging with readers. That's not necessarily true. A poorly maintained comment section filled with trolling, spam, and inappropriate content is far worse than not enabling comments at all.
If you're going to allow comments, make sure you actively moderate them to eliminate spam. It may help to require some kind of community sign-in that will allow people to make comments. If you don't have the manpower to manage an active comment section, it's best to leave that option out entirely. Your followers and members will still be able to discuss the posts on the social media channels you've shared.
5. Monitor and Improve on Results
A CRM connected to your content management or nonprofit website platform will allow you to keep track of the metrics that illustrate what resonates with your audience and in what way. You'll be able to see what content engages your readers the most and what channels are your most popular. The CRM collects all these analytics in one place so you can focus on creating compelling content.
Using Neon CRM and Websites to Improve Your Nonprofit Blog
Nonprofit blog best practices are simple—know your audience. When you know who you're writing for, you can provide content that impacts and interests them. Your blog is how you tell the story, but your CRM tells you what story your audience wants to hear.
Neon CRM and Neon Websites work together so you can get to know your audience and deliver compelling content. This powerful combination makes it easier to follow the nonprofit blog best practices that will keep readers engaged with your content. For more information, contact us for a demo.
Join the discussion in our Slack channel on connected fundraising