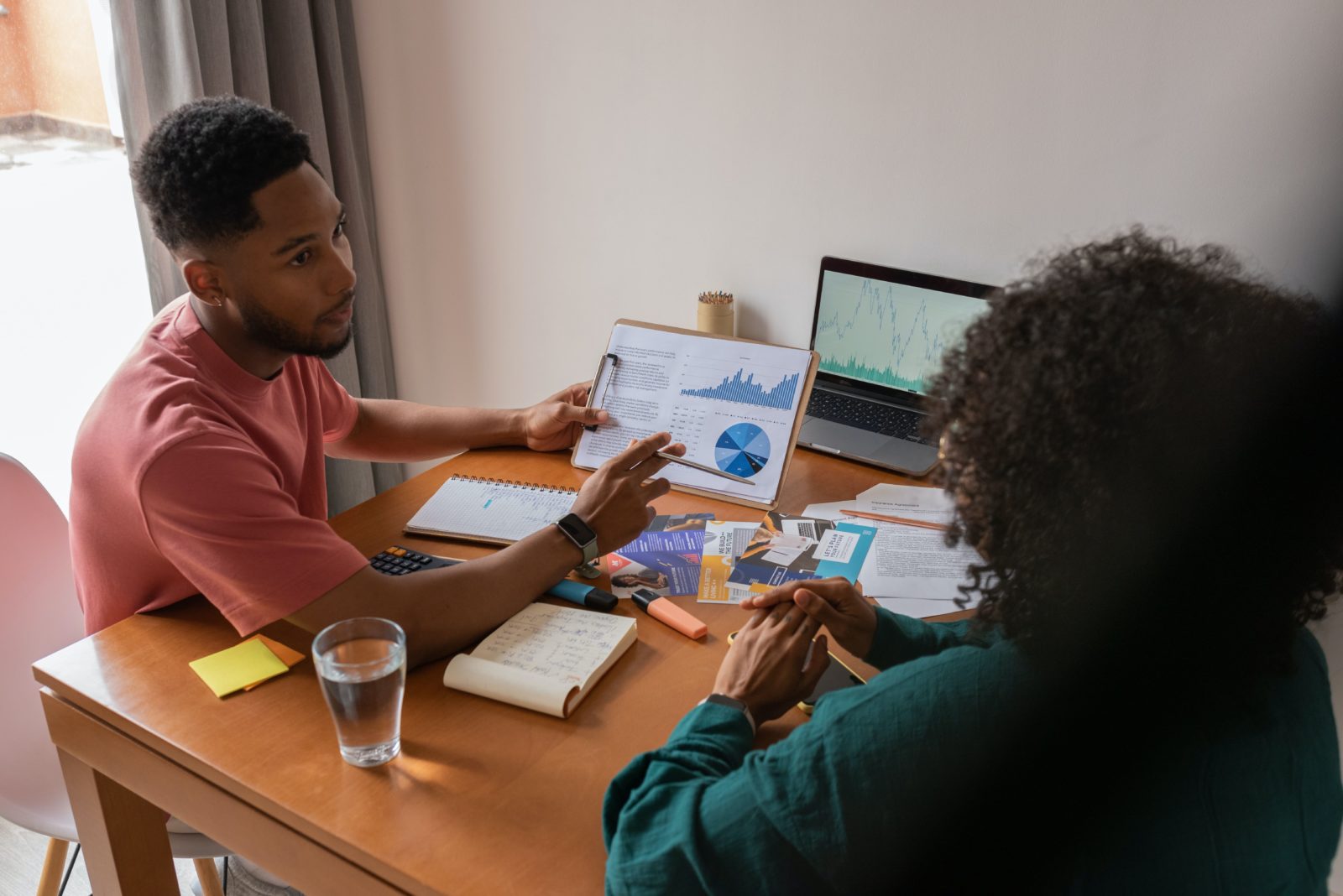 "Nonprofit data management" is not a phrase that typically thrills anyone tasked with learning about it. But managing your organization's data—particularly your donor data—will make the rest of your job so much easier. If the thought of managing your nonprofit's data fills you with dread, you're in the right place.
In this article, you'll find a simplified breakdown of nonprofit data management, including why it's so important, what it helps you do, and how you can start managing your organization's data.
Let's get started!
Why Is Nonprofit Data Management So Important?
Your nonprofit's data is more than just a collection of numbers in a spreadsheet or records in a nonprofit CRM. It can tell a story! If you have good data, you can understand who your donors are, what they're passionate about, which of your fundraising campaigns are most compelling to them, and even what kinds of emails, forms, and appeals are most effective.
When you collect information about your donors—including elements like their demographics, their background, and their history with your organization, you can use that information in all kinds of ways. Here are three examples of how it can work.
You Can Use Data to Run More Effective Fundraising Campaigns
Which of your appeals last year raised the most money? Which fundraising email inspired the most gifts? How do you know what stories, images, and language to use in your upcoming campaign? Your donor data can tell you!
Running a simple report can give you a ton of insight into what fundraising campaigns your donors found most compelling. Comparing two different campaigns can uncover invaluable information.
You may discover, for example, that your story-driven fall fundraiser outperformed your program-oriented spring appeal. That may inspire you to run more story-driven campaigns in the future. Or you may notice that this year's GivingTuesday fundraiser prompted a much bigger influx of new donors than last year's GivingTuesday. From there, you can compare the two campaigns and identify what activities had a positive impact on your performance.
You can always dig deeper, too. Did one of your appeals inspire your base of recurring donors to increase their monthly donation amount? Were you able to re-engage lapsed donors with a particularly well-timed appeal? Did your donors respond particularly well to a new fundraising event?
All of these data points give you a glimpse into what really motivates your donors to get involved, and that insight will help you be a more effective fundraiser in the future.
Data Lets You Build Better Relationships
To many people, data feels cold and impersonal. The phrase "donor relationships" probably doesn't conjure up a mental image of a spreadsheet full of names, dates, and addresses. Nevertheless, nonprofit data management can help you build better relationships.
You probably know the names of some of your major donors off the top of your head. But do you know the names of monthly donors who give smaller gifts year after year? How about the names of the people who donate both their time and money to you? Or your donors that organized a supply drive for you?
Good donor data makes it easier for you to identify—and build relationships with—the people who are most invested in your cause. It can even help you connect with people who could be very committed to your work with a little encouragement!
Let's be honest: Knowing which supporters to connect with on a personal level can feel overwhelming. But good nonprofit data management can help you understand who is most actively supporting your cause and how you can reach out to them.
It also makes it possible to build relationships with people you can't connect with in person—and that will improve your retention and engagement rates.
Good Data Can Boost Donor Retention and Engagement
Imagine you donate monthly to your favorite charity. You follow them on social media, you respond to their posts, and you attend their events. You might even raise money for them on your birthday.
Then you get an email update addressed to "Dear Friend."
How do you feel?
You probably feel let down. You've invested a lot of time and energy (not to mention money!) into supporting this nonprofit. But, to them, you're just "Dear Friend."
Now, imagine the same scenario but, this time, the email addresses you by your name. It mentions your last gift, gives you a refresher on the program you supported, and tells you how that initiative is going.
You probably feel seen and appreciated—and you're probably much more likely to continue to be an enthusiastic supporter.
That level of personalized communication is only possible when you have good donor data and you manage it well. Simple data points, like a donor's preferred first name or the amount of their last gift, makes it possible for you to create donor communications that feel like they were written with each individual donor in mind.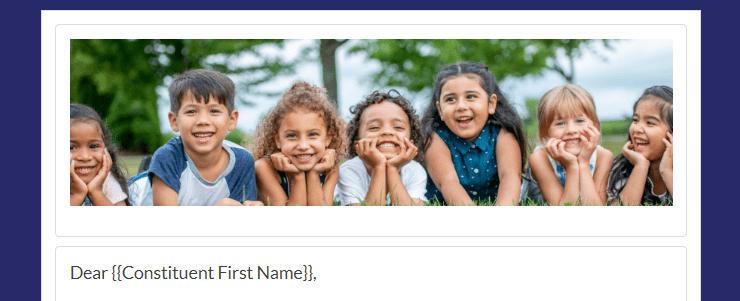 Best Practices in Nonprofit Data Management
All of that sounds nice, right? But, in order to be a more effective fundraiser, build relationships, and boost retention, you need more than just data. You need effective nonprofit data management processes.
Here are some simple best practices to get you started.
Collect Accurate, Relevant Donor Data
You can only use data effectively if it's clean data. "Clean" data, here, means data that is accurate and usable.
Accuracy is especially important. Receiving an appeal addressed to "Dear Friend" feels impersonal. Getting an appeal with your name spelled incorrectly feels sloppy or careless. So does getting one addressed to your spouse or someone else. Accurate data will prevent embarrassing missteps that harm people's perceptions of your organization.
Having relevant information is important, too, especially because managing huge amounts of unnecessary donor data makes it easier for you to make mistakes. It also makes it harder for you and your staff to identify necessary information quickly.
Some examples of relevant data include things like:
Your donor's preferred name
Which programs and campaigns they've supported in the past
Their communications preferences
The names of other people in their household
What company they work for
Some examples of irrelevant donor data could include:
Old addresses and phone numbers
T-shirt size (unless you send them shirts on a regular basis—we're not here to judge)
Their work phone number
Anything else that won't help you communicate with them more effectively
As you're collecting your donors' information, make sure their data is both accurate and notable enough that it deserves space in your donor database. It'll be much easier for you to sort through and use that information effectively.
Create Processes for Collecting & Entering Donor Data
This is one of the most important facets of good nonprofit data management. Some methods for collecting donor data make it easier to gather and store information than others. Data gathered from online donation forms, for example, is generally pretty reliable—people give you that information themselves!
Other methods, though, can be a little trickier to standardize. That's why it's important to have a process in place for collecting supporter information, creating new donor records, and tracking interactions between your staff and your organization's supporters.
You can do this by:
Checking for existing donor records before entering a new one (Example: Ensure "Dottie Mundell" doesn't already exist in your database under the name "Dorothy Mundell")
Standardizing formatting for things like salutations (Example: Do you use "Mrs" or "Mrs." in your records?) and addresses ("Street" or "St."?)
Establishing rules around who is responsible for entering donor information (Example: Does everyone know how to use your donor database correctly, or should they submit new information to a database manager?)
Ensuring everyone who does collect and enter data is properly trained about how to use your CRM or other tool
These processes will be important for lots of reasons. The biggest one, however, is that it can avoid awkward situations. Dottie Mundell, for example, probably wouldn't be thrilled to receive two identical pieces of mail with different salutations.
Use a Centralized Donor Database
Nonprofit data management is much easier to handle if your data is all in one place. Whether you're using a simple spreadsheet to track your donor data or a complete nonprofit CRM, it's important to have all of your nonprofit's information in one place. When you maintain a single donor database and use good nonprofit data management practices, it's easier to:
Ensure your staff is collecting and organizing data appropriately
Give access to different staff members who need to use your nonprofit's data
Use data for communications, appeals, and relationship-building
Clean and maintain data (more on this in a minute!)
Get a complete picture of your relationship with any one donor, group of donors, or your whole donor database
While keeping your nonprofit's data in one place is valuable, most nonprofits use as many as five individual tools and platforms to manage their relationships with their supporters. If that describes you, keeping your data accurate and well-organized will be even more important. Take some time to periodically review how your data is stored, formatted, and used in different places to prevent mistakes!
Review & Clean Your Data Regularly
Having all of your nonprofit's information in one place also means it will be easier for you and your team to regularly audit and clean your data. This basic maintenance probably won't be the most thrilling part of your month (or quarter, or however often you take this step), but it's the best way to make sure your nonprofit's data is usable.
This is the best time to:
Check for duplicate records
Fix typos and misspellings
Verify and update addresses
Enter missing notes
Update contact information and communications preferences
Remove lapsed donors or inactive contacts
Think of this process like changing your oil or cleaning your air filter. It's a boring but important process that will keep your nonprofit's communications and ongoing relationships humming along smoothly.
Keep Your Data Secure
Data privacy and security is incredibly important. When your supporters donate to you, volunteer with you, buy a ticket to an event, or give you any of their personal details, they're entrusting you with sensitive information. It's your job to keep it safe.
If your supporters' data is compromised, it can have extremely negative consequences. At best, your community will hesitate to give you any information in the future. At worst, data breaches can be expensive to manage and open your organization to litigation.
One of the best steps you can take toward protecting your organization (and your donors!) is to make sure any tool you use to process payment information is PCI compliant. Any platform you use to accept donations, process membership payments, sell event registrations, or run a storefront should meet those specific security standards.
If you're unfamiliar with the topic, take a few minutes to read more about PCI compliance and why it's important.
Some other important steps to take to help keep your donor data safe include:
Ensuring your nonprofit's data is password protected and not accessible to the public
Not keeping sensitive information like passwords in writing
Training staff on how to handle data properly
Limiting access to sensitive data only to those who need it
Regularly reviewing who can access your data and revoking access from past employees, lapsed board members, and anyone else who shouldn't be able to see that information
Taking steps to keep your data secure is an important part of nonprofit data management, but it's commonly overlooked! Prioritize these steps to keep yourself and your community safe.
Tools and Technologies for Nonprofit Data Management
All of these best practices for nonprofit data management sound great in theory. But what tools do you need to actually follow them and reap the benefits of your nonprofit's data?
Here are some options.
Donor Databases or Nonprofit CRMs
A donor database is where you'll store your supporters' information. This can include everything from basic contact information to detailed notes about your team's interactions with them. Keeping your database accurate and well organized will make the use of other tools more efficient.
Databases come in all shapes and sizes. Some new nonprofits track their donors' information in spreadsheets. Others use full-fledged nonprofit CRMs that include donor data management tools. Fundraising capabilities, volunteer tracking, communications tools, are all common inclusions in CRMs.
Nonprofit Fundraising Platforms
Many nonprofit CRMs (including Neon CRM!) include built-in fundraising tools. If you're using a simpler donor database, you may need to find a standalone online fundraising platform.
Many donor databases integrate with popular online fundraising tools. If yours doesn't—or if you're using a spreadsheet to manage your donors' information—work on coming up with a plan for moving donation information from your fundraising platform to your database.
Nonprofit Communications Platforms
If you're not using a nonprofit CRM with built-in email tools—or if you prefer a platform separate from your CRM—you'll need a way to use the information in your donor database to communicate with your supporters.
Platforms like MailChimp or Constant Contact are popular with nonprofits, and you may decide to use them to send appeals and updates to your supporters. You have two options for managing your nonprofit's data here:
The first is to manually move your data from your database to your communications platform. If you're keeping your community's information clean and updated—and if you do a good job organizing and recording what (and when) you've communicated with your supporters—this can be a great solution.
The second option is to use a communications platform that integrates with your donor database or CRM. When you go this route, you don't have to be as meticulous about moving data from one platform to another. It happens automatically!
Nonprofit Accounting Software
Regardless of the kind of CRM or donor database you use, you'll almost certainly use a separate tool for accounting and bookkeeping. This is another instance where your choices will be manual data reconciliation or using solutions that integrate with each other.
Regardless of which you prefer, it's important that you have good nonprofit data management practices. Make sure the right staff can access your bookkeeping software and take steps to keep it secured.
Nonprofit Data Analytics and Reporting Tools
Most donor databases and nonprofit CRMs will include built-in tools you can use to pull reports and dig into your donors' data. If you're using separate tools for donor management, fundraising, events, emails, and other functions, you may need to find a solution you can use to compile that data from those separate sources.
Using integrated tools can help reduce the need for extra analytics and reporting tools. Otherwise, you may be able to create what you need using a solution like Microsoft Excel, Google Sheets, or a dedicated analytics tool you purchase separately.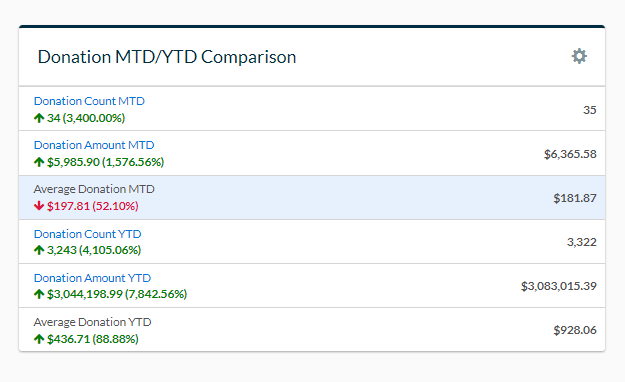 Other Nonprofit Tools
If your CRM or database tool doesn't include all the features you need to support your organization's various activities, you'll need to find a solution that meets those needs. There are platforms out there for everything: Numerous companies offer tools to support nonprofit events, storefronts, peer-to-peer fundraising, auctions, volunteer management, in-kind donations, and more.
Regardless of the combination of tools you use, you'll need to keep a close eye on how you move data from each solution to your donor database. The more tools you use, the more complicated this becomes! When possible, look for platforms that meet most or all of your needs so you can simplify your processes.
Simplify Nonprofit Data Management With Neon CRM
Whether you need a donor database and some basic fundraising tools or want a platform that supports lots of diverse fundraising and communications activities, Neon CRM has what you need. If you need to create a segmented email list, find and remove duplicate records, update addresses, or otherwise clean, organize, and use your data, our connected tools make the process easy.
Want to learn more? Join one of our group demos! They're a great way to get a feel for how Neon CRM can support your organization without the pressure of a sales call. Find an upcoming group demo that works for you!
Join the discussion in our Slack channel on connected fundraising