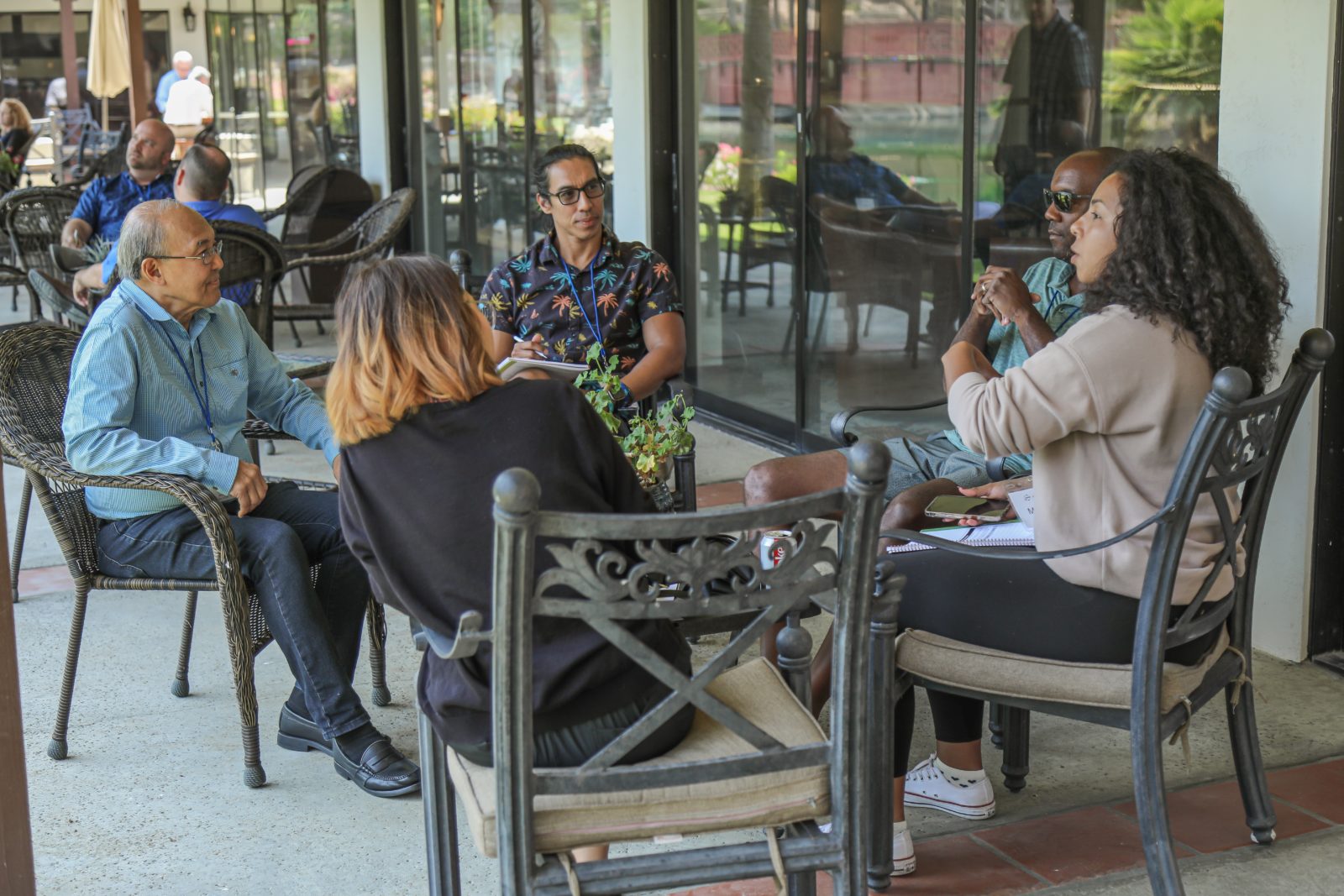 Like all relationships, donor relationships have to be nurtured in order to last. And long-lasting donor relationships are an important brick in any effective donor retention strategy's foundation.
That's why excelling at donor management should be at the top of your organization's priorities list. Nurturing donor relationships through strong donor management practices results in donors that keep supporting your organization year after year.
What is Donor Management?
Donor management is the act of storing data, tracking interactions, and using the information to develop and sustain donor relationships. If this definition brings your donor database to mind, you're on the right track! Donor databases are a valuable tool in keeping up with the details you need to manage donor relationships well.
But the most successful donor management processes go beyond entering contact information into donor databases or sending out thank-you notes. Because great donor relationships can improve engagement, retention, and brand association for your organization, a donor management strategy that is tailored to your audience is key.
Donor Management Best Practices
As you refine your strategy for strengthening and maintaining donor relationships, include the following seven tips for better donor management.
1. Never Underestimate the Power of Personal Touch
Maya Angelou once said, "I've learned that people will forget what you said, people will forget what you did, but people will never forget how you made them feel." The goal of personalized communication touchpoints and thank-you gifts is to delight your donors with a personal touch that makes them feel a special, deep connection with your organization and your cause.
Where possible, incorporate one-on-one, specially-made, or handwritten donor communication methods. For example, a nonprofit that does work in India might have handmade earrings created to provide jobs to local artists and to include in a donor package. Meet a highly engaged donor for coffee to share your latest campaign instead of sending it to them by email. Send a handwritten note with a copy of your annual report.
You have donors' information—now, how will you leverage it to add a personal touch and further build the relationship? That's what effective donor management looks like.
2. Cultivate a Community
In a survey by Charities Aid Foundation, 96% of people said they donate because they feel a sense of duty to give back to society, tackle inequality, and use their good fortune to help others.
People want to feel like they're helping change the world, like they're a part of something bigger than themselves and the routine of their everyday lives.
That's why creating a sense of community within your organization is so important. When people have made friends and other connections through your organization, feel involved in decisions, and have opportunities to be hands-on, it's great for donor retention.
How can you make this happen? Ask for feedback through a donor survey or during an individual conversation. Present times when donors can meet and mingle with each other. Host events where donors gather to learn more about your cause or serve in a focus group together. Creating a community around your organization is a matter of facilitating connections.
3. Offer Exclusive Insight
One great way to use donor information is to keep them "in the know" on a regular, private basis. There are many ways to do this, starting with your donor communication and events.
For example, try giving donors early access to exciting announcements and updates in a "we wanted to tell you first" manner. Make sure your donors—especially major donors—are in the loop on big decisions (or even involve them if appropriate). Host an event where you reveal something special to donors only. Share a behind-the-scenes look at your work that the rest of the world doesn't see to show and tell the difference each donor's donation makes.
4. Personalize as Much as Possible
When email subject lines are personalized, open rates increase by 50%. This personalization includes first names, interests, birthdays and anniversaries, transaction history, urgency, and location.
And the power of personalization goes beyond email. For a nonprofit, personalization could mean:
Mailing a thank-you letter that shares a story and photo about how a donor's specific donation amount made an impact
Sending a follow-up text message that touches on personal details from a conversation with a donor
Sharing how much a donor's gifts have accomplished on the anniversary of their first gift
Including donors' first names in the greeting of your donor newsletter
Personalizing donor communications for better donor management is also an advantage of segmenting your donors. By separating your donor list into groups based on certain factors, you're able to personalize the messaging they receive at a higher level.
5. Express Gratitude Often
Assuming that your donors feel acknowledged and appreciated is a danger to donor retention. While automated thank-you pages and emails show gratitude following an online donation, don't rely on these methods as your sole way of thanking donors.
Part of your donor management strategy should be a process for how your organization will express gratitude on a regular basis. This should include the method you'll use, how often it will happen, and who's responsible for each piece of the process. For example, if your organization decides to send donors a special thank-you on a quarterly basis, you'll need a calendar that outlines each quarter's communication method or channel in order to stay organized and make sure it happens.
Expressing gratitude can mean sending unique gifts that surprise and delight your donors or sharing something as simple as a heartfelt text message.
6. Create a Follow-Up Strategy
When someone gives to your organization for the first time, what happens? A welcome email series for first-time donors ensures that new donors receive a series of helpful communications that share more about the organization in an effort to encourage them to continue their involvement.
All communications within a nonprofit's follow-up strategy, whether for new or regular donors, should offer clear next steps. This could be a CTA to attend an event, watch an impact story video, sign up for a newsletter, join an upcoming volunteer opportunity, etc.
A follow-up strategy can also help you re-engage lapsed donors or donors who have become less engaged. Who gave during last year's GivingTuesday campaign but not this year? Is there a donor who used to be active but hasn't interacted with the organization in a while? It's time to follow up.
7. Set Goals
To know whether your donor management process is working, you'll need to set and track specific goals. These goals will vary from one nonprofit to another, but can include:
Fundraising: If you set out to raise a certain amount, did you reach that goal?
Event attendance: If your nonprofit regularly hosts events, how many donors would you like to see attend? What will you do to encourage that attendance?
Donor retention rate: How many donors gave last year but not this year? (Learn how to calculate your donor retention rate here.)
Partnerships: Did your organization create the number of corporate partnerships it planned to?
Volunteers: Did you meet volunteer recruitment and engagement goals?
Email open rates: What percentage of donors regularly open your emails?
Donor lifetime value: Did your donor lifetime value (the amount you predict donors will give during their time engaging with your organization) improve over the previous year? (Learn how to calculate donor lifetime value here.)
By setting goals, you're setting your organization up to evaluate your progress honestly and create plans for improvement.
8. Use Donor Management Software
Donor management software (often called a Constituent Relationship Management system or CRM) is an essential tool that helps nonprofit organizations successfully manage donor relationships in many ways, including:
Tracking donor relationships in one place. CRMs are a space to leave notes in donor contact records, track donations, log donor communication points, and more.
Automating data entry. Tedious data entry often takes nonprofit staff members away from other important work. With a good CRM, data entry happens automatically.
Leaving less room for human error. Your CRM's automation capabilities can give you better confidence in accurate data and save you the embarrassment and hassle of errors, which can be offensive or alarming to donors.
Providing segmentation capabilities. Many CRM systems offer advanced segmentation, allowing you to separate donors into categories and personalize their communication.
Automating outreach and contact points. No more wondering how to keep in touch with donors on a consistent basis. For example, a note in your CRM can indicate whether a staff member sent a text message to a donor on a certain day so they don't receive other communications that day.
Making "thank yous" more powerful. Store important information about your donors in a CRM and use it to send them personalized thank you messages.
Master Donor Management With an All-in-One Solution
An easy-to-use CRM platform can make your donor management process simpler and more successful. Neon CRM features all of the capabilities mentioned above and more in order to deliver an all-in-one solution to effective donor management. If you need a nonprofit database that allows you to keep donor information organized and beyond, check out what Neon CRM can do for you.
Join the discussion in our Slack channel on connected fundraising