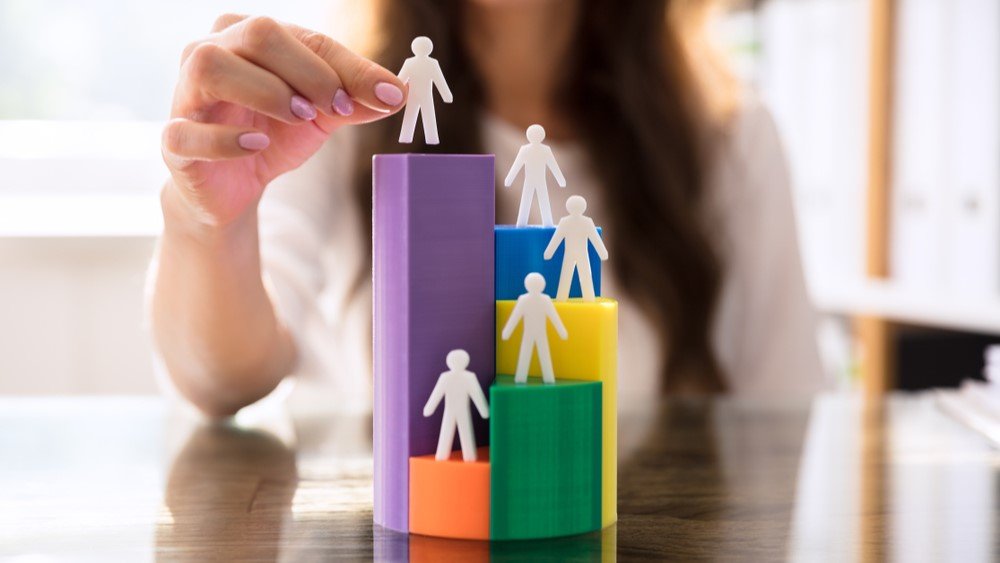 Many of today's nonprofits have a lot of data on constituents but few strategies for what to do with it. The donor data you have is only as good as how it's organized. Nonprofit database segmentation allows you to structure your data to support reporting, personalization, and overall engagement.
What You Can Do With Nonprofit Database Segmentation
Broadly, nonprofit database segmentation is the process of breaking your donors into specific categories based on the information you know about them. With that information, you can do a lot of different things, like:
Improving communication: 72% of donors report that personalization in communication and content directly impacts their decision to give. When you categorize your donors, you can adapt templates and messages based on those specific details. That immediately creates the personalization your donors demand.
Making fundraising more efficient: Sending and tracking thousands of emails to a broad group of possible donors isn't the most efficient way to manage your campaigns. With database segmentation, you can specifically target those most likely to participate, make appeals you know they'll find compelling, and track how different groups of supporters respond to your campaign.
Engaging donors: With both segmented communication strategies and targeted fundraising, you can start to build a more personal relationship with your donors that will keep them connected to your cause.
Increasing retention: Increases in retention can come from better engagement and improved abilities to track those that are in danger of leaving your organization. With segmented donor data, you can send out timely messages reminding them of their importance to your cause.
Making strategic decisions: When your data is segmented and well organized you can use it to understand the timeline of your donors. That information will help you adjust your strategies.
Donor segmentation allows you to create more personal connections while minimizing the administrative work involved in doing so. It can be used to facilitate critical tasks that keep people invested in your mission. Of course, this is not a strategy that can be supported by Excel spreadsheets or simpler tracking methods. You have to use the right technology to manage any database segmentation strategy.
What You Need to Support Database Segmentation
Good donor segmentation strategies are built on a constituent relationship management (CRM) platform that houses your donor database. The two work together to allow you to track the right data, organize it accordingly, and use it effectively. To support database segmentation, many of the below features are incredibly helpful:
Data import/export tools
Customizable fields
Customizable forms and templates
Email integration
Engagement tracking
Gift management
Volunteer management
Event management
Automated workflows
Advanced search
Reporting and analytics
Security and privacy features
Nonprofit software integrations
Those features working together will allow you to segment your data into highly detailed categories and use it in a way that can drive engagement and donations.
6 Ways to Segment Your Donor Data
Segmenting donors by campaigns supported, giving behavior, gift size, engagement levels, lapsing donors and archetypes are all helpful in different ways. To see how this works in action, we can use a common scenario as an example. It's not unusual for multiple donors to come from the same family. In one common scenario, a parent gets their children involved in an organization and that child continues their support into the next generation. You still want to treat these individuals as unique people, even though they're all from the same household and have probably interacted with your organization in similar ways. To manage that for the lifetime of your relationship with them, you'd use segmentation.
Let's use the following example family. You have Rhonda, a 65-year-old novelist and a regular supporter of your literary foundation. She has both donated to your annual fund and volunteered for events like galas and dinners. Also involved in your organization is her daughter Nina, a 22-year-old literacy coach who volunteers her time for many of your projects focused on children. Finally, you have her son Tim, who is 25 years old and works as a curator at a museum. He donated once several years ago to a fundraiser in partnership with his museum, but has not responded to any subsequent appeals.
Since all of these individuals are from the same family, they may automatically get grouped together in your CRM. But they all have very different ways that they engage with your organization! Segmenting them will help you customize your communication to each of them just as it will help you target communications to other types of supporters in your database. Here are some different ways you can group your donors to improve your interactions with them.
You can segment by:
1. Types of Support
In this segmentation strategy, you break your donors down by the types of campaigns that they've supported in the past. You may have one category for people like Rhonda: Your regular donors who also attend your more extravagant events, like galas and auctions. You may have another category for volunteers like Nina, who prefer hands-on work with the beneficiaries of your organization. Finally, you have a third category for more casual supporters like Tim, who has donated through email appeals.
With these segmentation strategies, you can adapt your campaign appeals based on what they're likely to respond to. It doesn't make sense to send Tim a fancy and expensive personal invitation to your annual gala because he's never attended such an event. There's no reason to think he would do so now, especially since it's been some time since his last gift. But you absolutely don't want to miss out on inviting Rhonda, who has a history of attending similar events. Segmenting your donors by the ways they've supported you in the past will make your fundraising more efficient overall. It builds on what you know.
2. Recurring vs. Repeating vs. One-Time Donors
Recurring versus repeating vs. one-time donor segmentation strategies involve categorizing giving behavior. Individuals like Rhonda may give on a predictable, repeatable basis—she's a repeating donor. Others, like Nina and Tim, give one-time gifts more sporadically and may choose to focus more of their efforts on volunteering. A third group not represented in this family is recurring donors, who have set up regularly-scheduled gifts.
By categorizing your donors into their giving behavior groups, you can understand if and when you can reach out to them for appeals. With Rhonda, her regular cadence of giving means that it will be important to regularly thank her and keep her up to date on the organization's activities. Nina's activities indicate she's engaged, and the nonprofit can likely encourage donations by showing how they impact the beneficiaries she cares about. For one-time givers like Tim, the nonprofit can create a specific lapsed donor letter to speak to the importance of his support. Recurring donors may receive fewer appeals (they're already actively giving!) and instead get more tailored updates along with occasional invitations to upgrade their regularly scheduled gift or make a small one-time contribution to a new campaign.
3. Gift Size
When you ask your donors for a gift of a specific amount or range, you anchor them to a number. When done right, that tactic results in higher donations and better overall campaigns. When done poorly, you may ask for less than what your donor is capable of giving or, on the other end of the spectrum, intimidate them out of giving entirely by asking for too much.
That's why segmentation by gift size is so useful. For example, Rhonda typically gives a gift in the $500 range every time she gives something. Nina, on the other hand, gives about $50. When your organization sends appeals to Rhonda, you'd want to request amounts in that $500 range because history tells you that's what Rhonda is capable of giving. Asking for less wouldn't make sense.
Meanwhile, you'd adjust your letter to request something in the $50 range from Nina. That makes the ask affordable based on her prior contributions. If you ask for something like $500 from someone like Nina, you may not get anything at all—she may be so intimidated by the size of your ask that she feels like her $50 doesn't matter.
4. Engagement Level
Segmenting by engagement level is ultimately about recognizing and understanding your strongest supporters. If you wanted to try this, you would group your donors based on whether they're highly, moderately, or minimally engaged. Supporters like Rhonda and Nina, who volunteer and donate, would fall into your high and moderate categories. You could then adjust your communication and recognition strategies based on that level of engagement. Your highly engaged donors may be invited to special events or ceremonies, receive frequent updates, and even serve as a pool for potential board involvement and other commitments. Moderately engaged donors may receive regular (but less frequent) communications, periodic updates, and regular invitations to support your cause in new ways.
Meanwhile, your least-engaged donors can be periodically reviewed to gauge the possibility of future support. Someone like Tim may be worth targeting with a lapsed donor campaign to see if he might like to re-engage. If you notice a large portion of your least engaged donors haven't interacted with your organization in years, you may safely decide to remove them from your database.
5. LYBUNT and SYBUNT
Donors like Tim, with his prior donation, fall into one of two common donor segments: "Last Year But Unfortunately Not This Year" *LYBUNT) and "Some Year But Unfortunately Not This Year (SYBUNT)." To re-engage Tim, who falls into the SYBUNT segment, you could send a personalized message that expresses appreciation for Tim's past support and highlights the impact of his previous donations. The message could also share updates on recent accomplishments and show Tim how his past support helped achieve those positive outcomes. You could also use targeted appeals or renewal campaigns to encourage donors like Tim to give again. By using personalized communication and highlighting the impact of Tim's past support, you show him that his contribution is valuable and encourage him to become an active supporter once again.
6. Donor Archetype
A donor archetype is created by combining several different segments within your strategy to build out a profile. We can return to the example of Nina, who is an occasional donor and regular project-specific volunteer. You may use categories that Nina fits into to create a "hands-on" donor archetype.
In this example, you would start by looking for donors who fall into your moderately engaged category. You'd narrow those down by donors who volunteer and give at least once or twice a year. Finally, you'd narrow that pool again to those who had participated in hands-on volunteer opportunities. That would pull up all your donors who are like Nina so you can create campaigns, communication, and appreciation specific to people like her.
There are a lot of different ways you can build profiles like this to target your campaigns. To learn more about them, see our webinar, Donor Archetypes and Segmenting in Your CRM.
Using Neon CRM to Drive Data Segmentation Strategies
With strong nonprofit database segmentation strategies in place, you can create a truly personal connection with your constituents. Categorizing your donors may sound impersonal but it's actually a great way to understand what's important to them. With a CRM combined with a well-managed database, your data segmentation can power any number of high-impact engagement strategies.
Neon CRM offers dozens of ways that nonprofits can use database segmentation to improve donor engagement, communication, retention, and more. To learn more about our platform, contact us for a demo.
Join the discussion in our Slack channel on connected fundraising