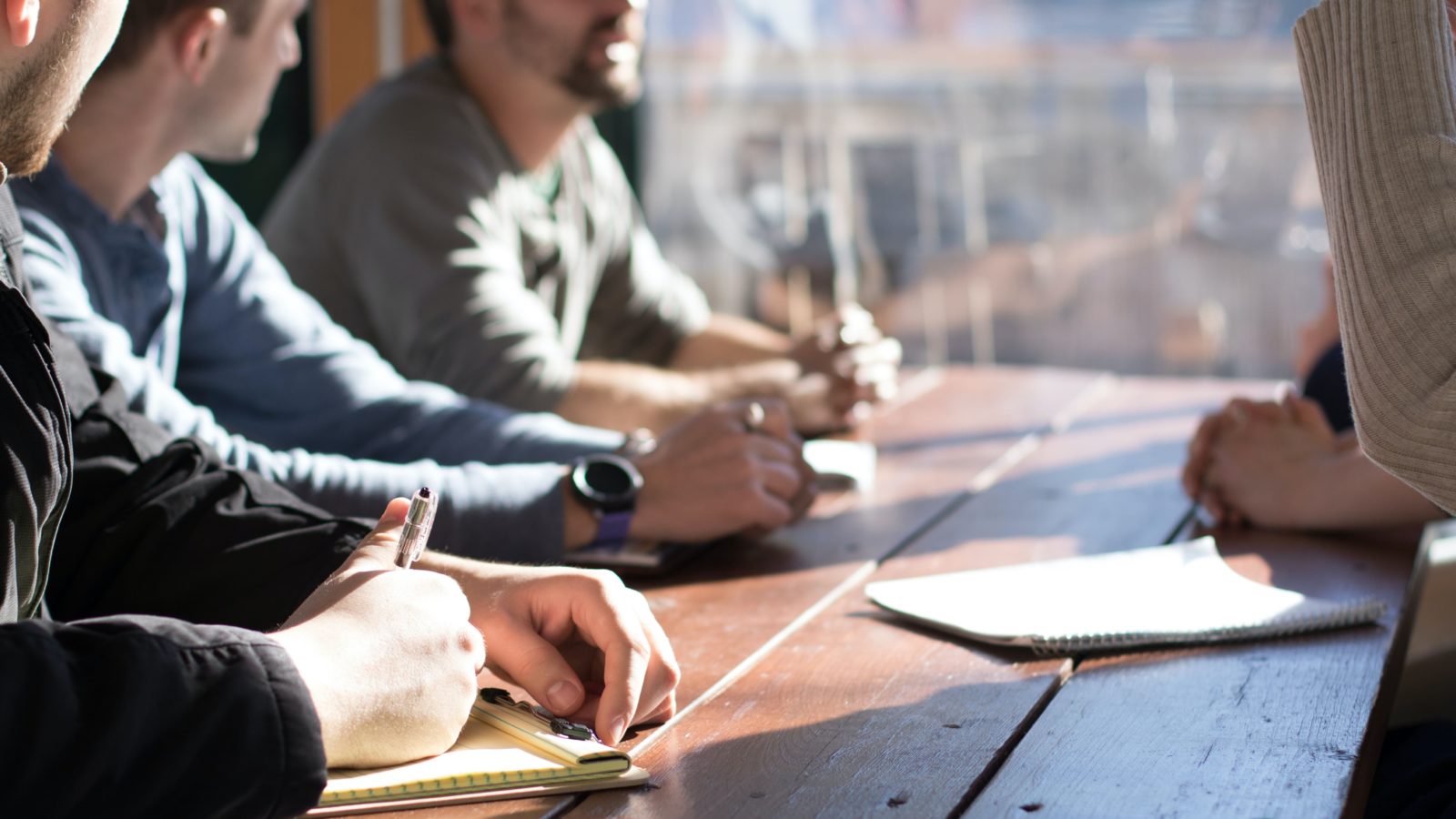 How do you know when it's time for your nonprofit to find a new CRM solution? What kinds of questions should you be asking your team members and potential vendors? How can you even tell if a new system is going to be right for your organization?
If you're looking to switch CRMs, you probably have a million questions. Luckily, we have a million answers! (Okay, maybe not a million, but we've got a whole lot.)
We sat down with Neon One's Product Marketing Manager, Samantha Nyland, for an in-depth conversation about the ins and out of switching to a new nonprofit CRM. Enjoy!
Do You Need a New CRM?
Alex: Thanks so much for talking with me today, Sam. Let's get started. What are the warning signs that your organization needs a new CRM?
I would have to say that there are two primary warning signs: 1) your staff members are creating workarounds or jerry-rigging solutions with your current CRM in order to pull the correct data, and 2) your staff simply isn't using it anymore; they're using outside sources like Excel or Google sheets to actually compile or analyze data because your CRM simply isn't up to the task.
Here's a great example from a client that I spoke to just the other week: This organization chose to go with Neon CRM and Neon Websites because their old system had basically no integration between the donation page on their website, their CRM, and QuickBooks. When a person made a donation, their website was able to send out a one-time thank-you message. But then the person in charge of managing donations had to manually add the donation into both their CRM and their QuickBooks account. It was a huge hassle for them, took up a ton of time, and created way too much room for error.
Now, with Neon CRM and Neon Websites, they've radically simplified their workflow: When a person makes a donation, it's processed through Neon Pay, they're thanked right away, and the information is synced to Neon CRM and QuickBooks automatically. Now, all their admin has to do is check QuickBooks to see that it's been synced over, and they know that it's all been handled securely within their CRM system, too. As a bonus, first-time donors who opt into communications are automatically added to a welcome email series to begin building a stronger relationship.
I think that's a perfect example of how moving to a new CRM can be a huge positive for an organization. If you're seeing tons of cases where your staff members are creating workarounds or opting to use outside systems, that's a sign that your current CRM doesn't have the necessary features that your organization needs.
A Different Approach to CRM Pricing
Alex: Do you find that record limits and the costs associated with moving to a higher records tier drive a lot of CRM switches?
Sam: Not as much as the needed additional functionalities, but cost is definitely a factor. I often talk to nonprofits who are using a free CRM or an extremely basic, low-cost system. And while that system worked for them in their earlier stages, as the organization grows, their needs grow too. As they set up more fundraising campaigns or start holding more events, having a more advanced system allows them to get a true 360-degree view of their donors, sponsors, and organizational needs.
But on the subject of cost: There is a real fear with small to midsize nonprofits where they think, "Hey, I signed up for this package where I'm paying (for example) $100 a month. And if I go past 1,000 contacts in my system, I'm gonna be bumped up to $150 a month. And that's just not in our budget." Those concerns are not providing an organization with a good sustainable growth model.
That's why we moved Neon CRM to revenue-based billing. It removes those record barriers and allows your organization to grow without the fear of being trapped or not being able to afford the next record tier. It really removes those roadblocks or that moment of surprise where you go "Hey, our monthly pricing just increased" and it allows organizations to be able to plan and budget more easily.
What New Features Are You Looking For?
Alex: You've talked about how the need for new functionalities is what drives a lot of organizations to switch CRMs. Are there any specific features or capabilities that you have found really fuel that drive?
Sam: Yes. I've found that events management and volunteer management features are the two biggest "extras" that nonprofits look for.
Built-in events management that allows you to build an event and tie it to a specific fundraising campaign is really great for reporting purposes. Being able to report to the board that you raised this amount from your online fundraising campaign, with this amount coming from the in-person fundraiser that was tied into it—that's huge. You can even go deeper and say, "This is how much we raised from registrations versus sponsorships versus our silent auction." If you're using two different systems, you have to manually tie all that data together.
As for volunteer management, well, volunteers are just such an important part of nonprofit work. Any organization that's fundraising-driven is probably also employing a dedicated group of volunteers to perform any number of tasks as well as putting out calls for new or one-off volunteers to participate in big events. Being able to have all different types of constituents live inside the same CRM system is a big benefit.
And remember: Volunteers care about your mission. They are likely donating to your organization, too. That's a lot of constituent overlap! If you're needing different systems to manage all that, it's a big time-suck. You don't want to send volunteers a fundraising appeal the day after they've pitched in on some big event. If everything's in one system, the chances you'll do that are much lower.
How to Involve Your Stakeholders
Alex: Scoping out a new CRM is a big undertaking that usually involves a lot of stakeholders throughout your organization. What kind of questions would you ask in order to get a good sense of your current system's challenges and what you'll need from a new system?
Sam: My best piece of advice when talking to stakeholders in your nonprofit is to ask questions that break things down into "needs" and "wants." There are going to be things that your new system needs to do, and there are going to be things that you would like a new system to do but that aren't going to be deal breakers. Make sure you cover all the different roles that use your CRM. A fundraiser, a database admin, an events person, a bookkeeper or accountant, and an executive director are all going to use the system differently.
Ask people about their day-to-day workflow in regard to your current CRM. If they have workarounds or outside systems they are using, make sure to document those. Get estimates from them on how much time it takes them to complete a certain task. Those things fall into the "need" category. But you should also ask people more detailed questions that drill down into "wants." A good example is the user interface. If your current CRM has a clunky interface that's hard to navigate, that's something you'll want to be on the lookout for when it comes to your new system.
When talking with stakeholders, it can help if you have a list of goals for your new CRM. You can then cross-reference those goals with their roles and their day-to-day functions. If a goal for your new CRM is to make your data management more efficient, you can use that goal to drill down into how much time your fundraisers spend managing data between your various systems. And don't forget to ask them how they envision a new CRM helping them perform their duties better. That way, you'll have an even better picture of the kind of system you want, not just the kind of system you don't like.
Innovation and Support Are Important
Alex: What kinds of questions should people be asking a potential CRM vendor?
Sam: Here's one that I find is super telling but that most folks don't think to ask: "When was the last time your software was updated?" Another good question in a similar vein is, "When was the last time you released an innovative new feature?" The answer to these questions will tell you a lot about that company's relationship with its clients and the long-term viability of your partnership.
If you're going to be using software that hasn't been meaningfully updated in two or three years—or that isn't releasing small updates and fixes on a regular schedule—then you'll probably find yourself right back in the same position three to five years from now. If the software is outdated now, it's probably just going to become more obsolete and clunky with each passing year.
On a similar note, you should also dig into how a potential vendor supports their clients. And that goes beyond asking what their support hours are or how long it takes them to respond to a ticket. Once you've completed the onboarding and implementation process, what does support look like after that?
At Neon One, for example, we have an in-depth onboarding and implementation process that ensures your data is in good shape and your account is configured correctly. They can also search hundreds of articles in our help desk and get step-by-step instructions on how to use their tools. And that's all outside the normal support options they can use.
Our clients also have access to courses on lots of different topics through Neon One Academy, which is a really cool way to brush up on your fundraising skills and learn how to use your tools to create great experiences for their supporters. It's a very valuable resource.
Neon One Academy is for All Learning Styles
Alex: I agree! Could you talk a bit more about why you think that Neon Academy provides such a great value to our clients?
Sam: Sure! So, like I said, Neon One Academy is our training platform that covers all our different product lines. It's full of online courses, tutorials, and simulations that our clients use during their onboarding process and throughout the life of their partnership with Neon One. For new clients who are onboarding, it's an added layer of support that pairs with our one-to-one consultations to create a hybrid learning experience.
When you're learning or adopting a new software, whether or not you've had a CRM in the past, there's always going to be a learning curve. And one of my favorite things about Neon One Academy is how it uses blended learning methodologies that appeal to different kinds of learners. We have videos, walkthroughs, instructional guides, product simulations, and webinars that accommodate auditory, visual, and verbal learners. For other folks—like social learners, who learn best when they're taught by others—we have regular group training sessions. There are all these different ways for our clients to access and ingest information and then apply that knowledge to their system.
Beyond Neon One Academy, I always encourage Neon One clients to check out our regular monthly webinars covering new product releases and nonprofit best practices. They're a great way to learn about all the ways that Neon CRM is improving and the strategies they can put into action to use their system to its full potential.
Onboarding with Neon CRM
Alex: Once you've chosen a new CRM, it's time for the rubber to meet the road. Can you provide an overview of Neon One's onboarding process?
Sam: Yeah! Our onboarding process actually starts with a two-week interval where things are running on kind of parallel tracks. On the client's end, they get access to our training portal, Neon One Academy, and complete a set of training and 101-style courses. While they do that, we set up a bunch of stuff on the back end, like their Neon Pay account, email signatures, branding in the system, etc.
The goal of this two-week period is to ensure that clients can really hit the ground running once they start meeting one-on-one with their Implementation Consultant to plan and strategize on how best to use their CRM and make it uniquely theirs. Our implementation team—and Neon One as a whole—has a really personalized, proactive approach to system adoption and implementation. We believe in meeting each client and team member exactly where they're at in terms of experience and CRM knowledge. Your consultant will have in-depth discussions with your team to understand each member's current processes and challenges to set up an implementation plan.
The consultation hours that are part of our onboarding process are all one-on-one and are really geared specifically to what your nonprofit needs. They expand on the initial configuration training session and can be used to dive deeper into the system's functionality. And if you have, for instance, a fundraiser who is about to hold a big event and wants to learn more about setting up ticketing in Neon CRM, those hours are a great time for them to sit down with a consultant and walk through the entire process from start to finish.
Data Migration Done Right
Alex: Could you also talk a bit about how our data migration process works?
Sam: Our data migration process is tried and true. We combine a very well-defined overall structure with the needs and challenges of each individual client. When you switch to Neon CRM, you can expect a very customized experience, but one that employs our standardized processes.
If you're worried about bringing over tons of duplicate records, for example, our team is going to work with you to sift through all those duplicates. We're not just shoving that data into a system and leaving you to clean up the mess. Instead, we have basic scripts that we have created based on what CRM system you are migrating from. On the flip side, we'll use a more individualized approach if you have highly customized data. At the end of the day, if your data isn't good, then what's the use of implementing a new CRM system?
For example, if you're coming over from a donor management system and you only have donor records, that's great; we're bringing over their entire record, their transaction history, and things of that nature. But if you're coming over from a system where you're tracking memberships, donors, sponsors, event-goers, and volunteers, you're tracking a lot of custom information. We will work with your team to make sure we're bringing that data over to your new database in the best way possible.
Change Management is Always Hard
Alex: Okay, here's my final question: We all know that change management is hard. Even if people are frustrated with their current system, helping them adopt a new one is still going to be a challenge. Do you have any change management advice for people who are implementing a new CRM at their nonprofit?
Sam: I think, first, an organization must decide who is going to be involved in the switchover process and make sure that they are involved from beginning to end. What I've found is that organizations who have a person who's researching CRM systems and a different person who's actually implementing the CRM system … there's just a disconnect. Instead, you should make sure that you're choosing a group of people who will be involved in the entire process from the get-go.
Second, I think it's also important to make sure you're interviewing every single person who touches the CRM. That could include, for example, an IT person who only touches the system now and again but still has their own specific wants and needs from the system.
Lastly, I think it's good to have your core group of people, but I think it's also important to have, in a perfect world, maybe one or two out-of-the-box thinkers who can drop in, take a look at the work your core team is doing, and ask questions. I think you'll find that they hit upon potential issues or opportunities that your core team, the people that are working on this project day in and day out wouldn't think to ask.
Looking to Switch Nonprofit CRMs?
If your nonprofit has reached the end of the road with your current CRM solution, we'd love to hear from you! Neon CRM is a full-service donor management platform with features covering email, events, volunteers, donation pages, workflow automation, reporting, and more.
If you're curious about Neon CRM, feel free to sign up for one of our regularly scheduled, 30-minute group demos. And if you'd like to learn more about what Neon CRM could do for your nonprofit, feel free to get in touch! Click the button below to schedule a private demo today.
Join the discussion in our Slack channel on connected fundraising