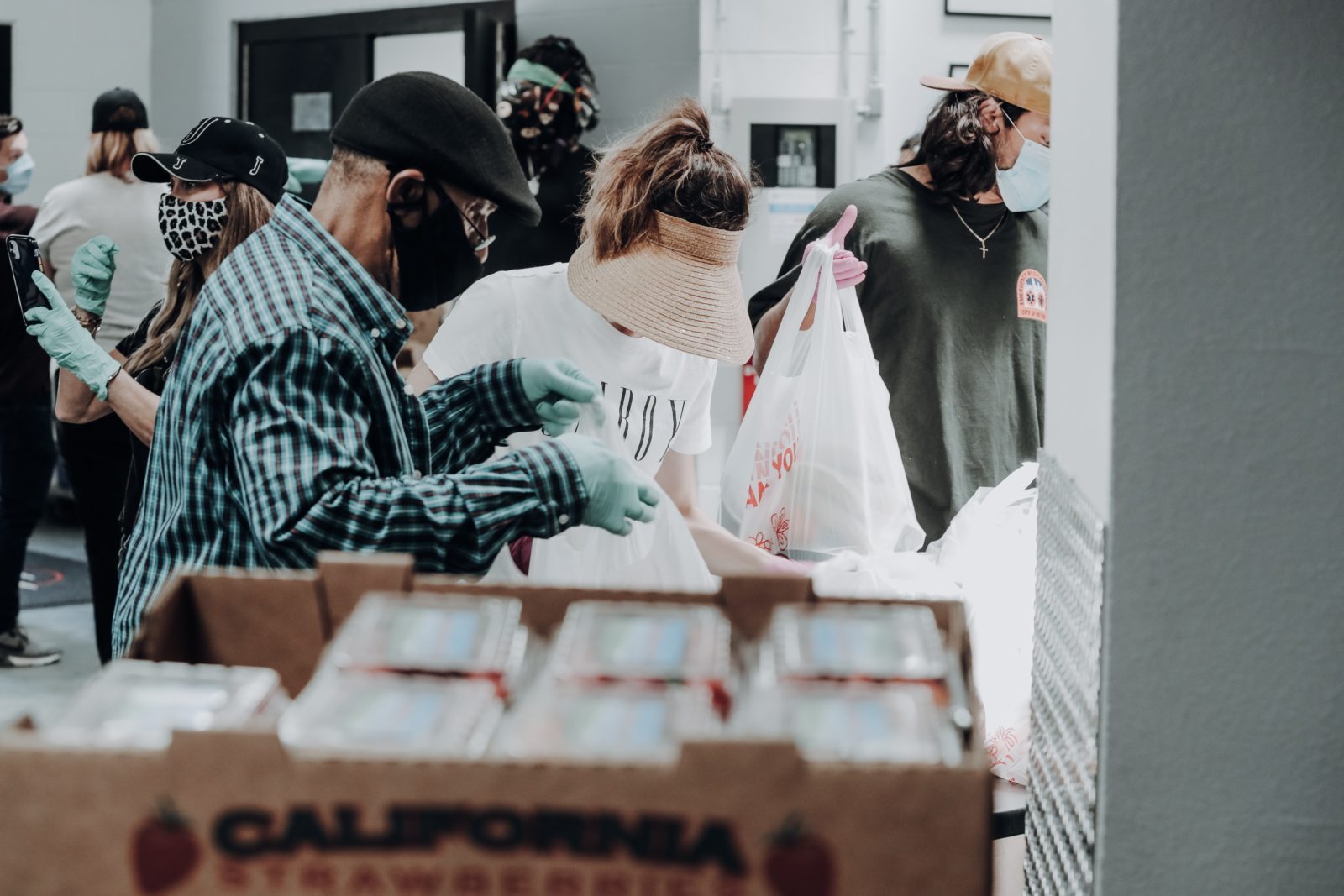 Building a solid network of reliable volunteers can be enough of a challenge on its own, but as Coronavirus rules and restrictions are constantly changing, volunteer recruitment and hosting a volunteer program have become even more challenging.
We've compiled some great tips on how to begin your volunteer recruitment program, with options that work both in person and virtually.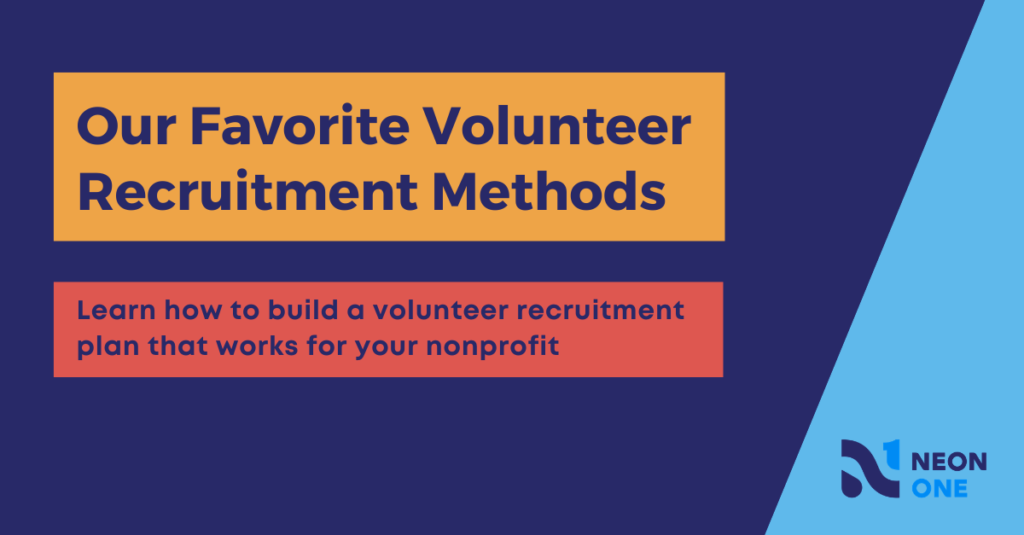 What is a Volunteer Recruitment Plan?
Before you can start recruiting, your organization needs to get your ducks in a row by building a volunteer recruitment plan.
Several decisions must be made to host and recruit volunteers successfully. An excellent volunteer recruitment plan will include your strategy for recruiting, onboarding, and team operations to make managing volunteers a breeze.
Volunteer Roles & Opportunities
The first place to start is deciding what you'd like your volunteers to do.
Conduct an internal audit of what your organization needs help with by starting conversations with each department. Ideally, you will create a variety of volunteer opportunities.
To determine what those opportunities should be, start by asking the following questions with each department:
What initiatives have you always wanted to start but never had the time for?
Who else would you hire if you had the budget?
What goals is your nonprofit struggling to meet?
Next, determine what volunteer qualifications or expectations will match each offering. Qualifications and expectations can be differentiated by time commitment, virtual versus in-person, department needs, skillset, years of experience, and more.
An alternative option for deciding what volunteer opportunities you want to include is to examine your typical donor and volunteer base. Tailor your offerings to what your typical supporters are interested in.
For instance, if a significant chunk of your supporters are parents with children at home, hosting and promoting family volunteer days would be a good participation-boosting volunteer opportunity for your organization.
Unsure of what you could have volunteers do virtually? Check out this list of virtual volunteer opportunities curated by Points of Light that other nonprofits are offering.
Short, Simple, and Clear
Once your team has created the list of volunteer opportunities you want to provide, you need to work out the details.
Write a clear description of each volunteer opportunity, so applicants will know exactly what they're signing up for, what they will be doing, and what your organization expects of them.
Make your interviewing, "hiring," and onboarding process as short and straightforward as possible.
Cut out the extraneous elements, such as background checks, reference requests, or even the interview itself. Reconsider which screening processes are truly necessary, especially if your volunteers are assisting your nonprofit virtually.
By shortening this process, you reduce the number of roadblocks that could prevent interested applicants from participating with your nonprofit.
Benefits
In your volunteer description, you also need to explain how volunteering at your nonprofit benefits them or how it benefits the community.
Be sure to include the purpose of your organization and the benefits of volunteering. And don't forget the call to action that inspires people to get involved.
Sometimes, it can be easy for nonprofit organizations (NPOs) to take volunteers for granted. This should never be the case. If volunteers feel unappreciated, they will leave.
To keep engaged volunteers, they need a reason to keep giving you their valuable time for free.
Further reading: Three Ways to Celebrate Volunteers Virtually
Our Favorite Volunteer Recruitment Methods for 2021
Now that you've decided what your nonprofit's volunteer needs are, you're ready to recruit! Here are some of our suggestions you can use to recruit new volunteers this year.
1) Start Volunteer Recruitment Internally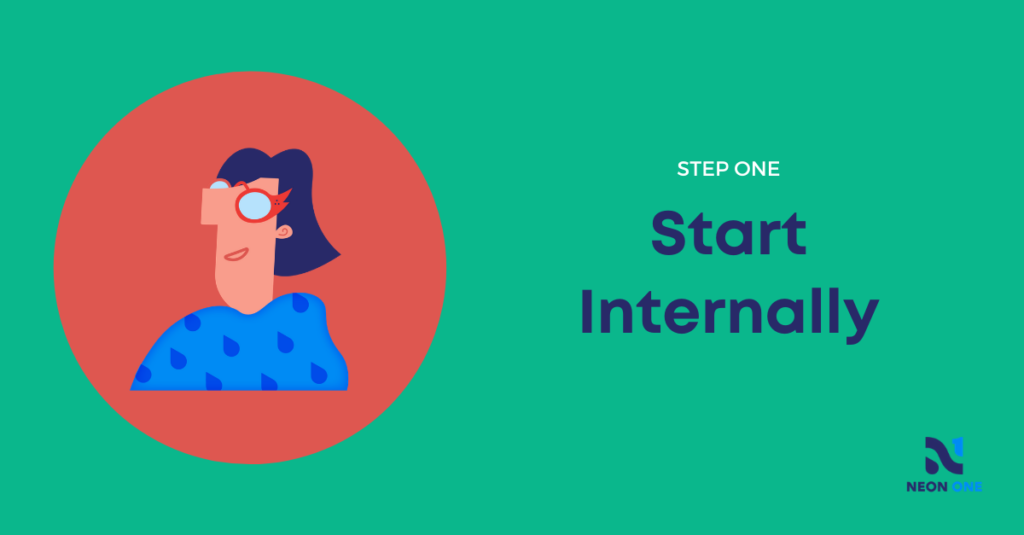 Sometimes, the call to a volunteer comes from inside of the house.
If your NPO hasn't explicitly asked or publicly offered a volunteer program before, chances are your existing donors may not know you need them. They likely are interested.
Start by posting your opportunities on social media, including them in your donor newsletter, and sharing them with any other relevant members in your database. This will cast a net for your existing supporters and their networks to become aware of your volunteer recruitment program.
For more information and ideas on converting donors to volunteers, watch our on-demand video "How Open Books Turned Donors Into Volunteers," where we sit down with Volunteer and Development Manager Alison Gerber, who shares how her team successfully recruited volunteers from donors during the pandemic.
2) Community Camaraderie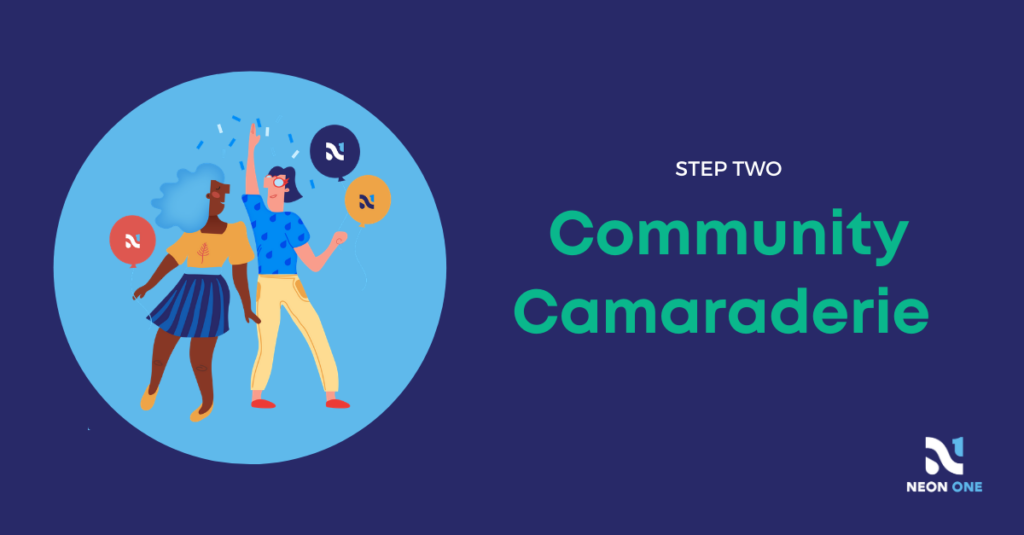 After you've left your own house, it's time to take a step into the community.
Researching other organizations with similar missions and goals in your community can help you find active volunteers nearby that are not yet involved with your organization.
Understanding the community you serve (and others nearby) will help you make a list.
Aside from just other NPOs, you should consider where like-minded people in your community would spend their time. Consider your donor personas when answering the following questions:
Are your volunteers parents with young children? Work and advertise at local daycare centers.
Is your organization an environmental advocate? See what you can do with local plant nurseries and farmer's markets.
Are you an organization whose mission is to help support the arts? Build relationships with performance venues, local musicians, and more.
Don't forget about the public sector! Partnering with local schools will help you gain an influx of volunteers if your organization is on an approved list of where high school and college students can complete their volunteer hours.
Once you make a list of nonprofits, businesses, and schools that may be good allies of your organization, you have multiple options of how to use this list.
The goal is to find mutually beneficial relationships with businesses, nonprofits, and community gathering spots to boost awareness of your organization.
Here are a few ways to involve your new partners:
Digital and print partnership promotion, are helpful and can be featured in each other's newsletters, email lists, social media posts, or on a physical bulletin board. Chicago Cultural Alliance's partnership program and event calendar is a stellar example of a strong partner network that really highlights, celebrates, and builds awareness of what their partners have to offer.
Co-hosting volunteer days with other nonprofits that benefit the community. Think beach cleanups, food drives, and more.
Asking for raffle prizes and auction item donations from local business partners for your fundraising events. This will boost engagement at your own events and provide the businesses with good publicity.
3) Incentivize Involvement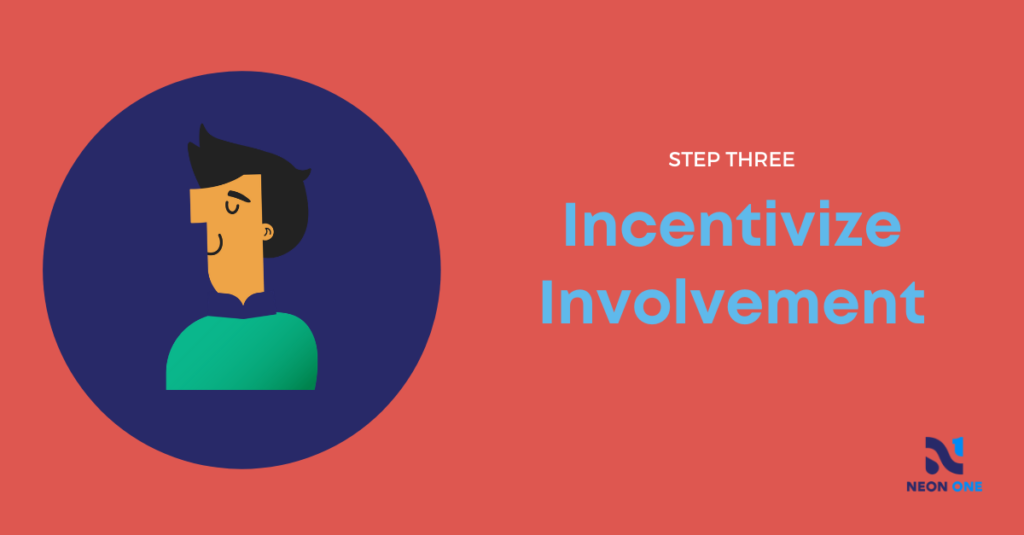 In deciding what benefits your volunteers will gain from giving their time to your organization, it might be worth thinking about offering perks and exclusive experiences.
Incentives are a quick, simple way that will reel in more people to sign up to volunteer.
According to a Software Advice study, free food is the most attractive discount incentive a volunteer program can offer. Gift cards, discount coupons, or vouchers for free meals will do the trick. So you may want to add local restaurants and grocery stores to your partnerships list.
Food isn't the only option, though! You can get more volunteer incentive ideas in this blog by Volunteer Spot.
4) Volunteer Management Systems
If your organization could still use more volunteers even after trying other methods, or you've gained so many new volunteers you're not sure how to manage them all. It may be worthwhile to invest in a volunteer management system.
Volunteer management systems can help you find, recruit, and register volunteers, as well as schedule, manage, and communicate with your volunteers.
Now that you have a bunch of volunteer recruitment ideas, nothing can stop you! Let us know what methods you'll be trying this year in the comment section below.
Further reading: 7 Tips to Retain Your Volunteers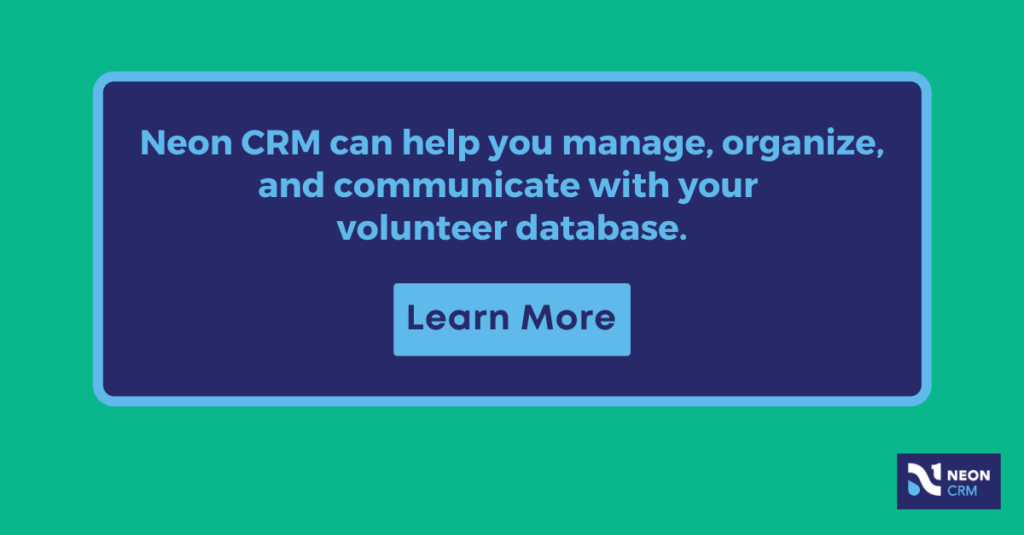 ---