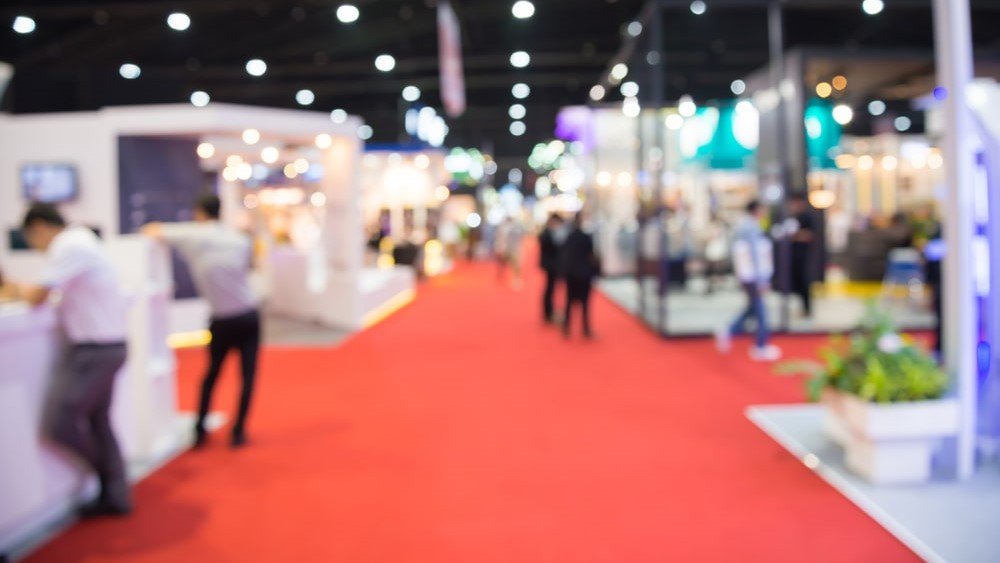 Many moving parts go into managing a large and diverse community, from collecting dues to scheduling events, communicating with members, and handling financials. Despite that fact, lots of organizations lack the resources to address all these individual tasks and processes. That's why association management software is so helpful.
But what is association management software? Put simply: It is the technology that enables you to connect those separate parts and efficiently manage relationships, not just member records. There's a lot to it, so let's take a closer look.
What is Association Management Software?
For many nonprofits, association management software is what allows them to manage all the parts of member engagement efficiently and effectively. It acts as a centralized hub for all those activities that keep constituents involved. Here are just a few components of good association management software:
Membership databases: Membership databases and association management software go hand in hand. In fact, they're so closely tied that people sometimes conflate the terms "membership database" and "association management software!" The database provides the information that the software needs to complete its actions. So, if you wanted to send a reminder letter to one of your members as their dues come up, the association management software would pull from that database to get up-to-date information.
Member portal: Your portals are self-service options that allow your members to update information about themselves directly. They may also use these portals to access member-only content and private directories.
Forms and templates: The forms available within your association management software will allow you to do everything from crafting email messages to creating membership enrollment or renewal forms. Good association management software will help you customize these messages, forms, and other assets with your organization's own logos and brand elements.
Customization: Customization applies to forms as well as the database itself. You may want to track fields and information specific to your organization. For example, if you run an educational membership association, you may want to track the alma maters of your members. A good association management software gives you the ability to capture those details.
Automation tools: Automation can take a lot of mundane and easily forgettable tasks off your plate. For example, sending a membership renewal reminder is an easily automatable process. As the member's due date approaches, association management software allows you to schedule a series of reminder messages to encourage renewal. You can also use automation tools to create a task to call your member and remind them of the upcoming deadline. These two processes can be time-consuming, especially when you're managing a broad member base. With the right software, though, you can automate these predictable, recurring tasks.
There are a few different programs available that offer these features. Here are some of the top association management options.
Top Association Management Platforms
While some nonprofits choose to go with commercial association management software platforms, most would benefit from something build specifically for membership-focused organizations. These platforms will offer features, pricing, and support that organizations like yours need.
| Platform | Price | Features | Challenges |
| --- | --- | --- | --- |
| Neon CRM for Associations | Starts at $109/month | Membership management, forms, payment processing, automation, customization, email management | Higher costs for enterprise-level organizations |
| MemberSuite | Quote-based | Membership management, e-commerce, accounting | Minimum price may be high for smaller orgs. |
| Wild Apricot | Starts at $48/month | Event management, website builder, payments | Limited customization, few integrations, difficult reporting |
| NimbleAMS | Quote-based | Member management, events, e-commerce | Expensive for small orgs, hard setup, difficult data migration |
| Novi AMS | Base price $719/month | Member database, events, eCommerce | Expensive for smaller orgs, limited reporting |
| CiviCRM | Free (additional modules cost extra) | Contacts, events, grants, customizable | Challenging for non-tech orgs, upsells |
| MemberClicks | Starts at $4,500 annually | Events, email marketing, payments | Cost and user-friendliness |
The above platforms offer the critical components that any membership-oriented organization needs to manage its members. They also include one crucial feature that all association management software needs to work effectively—integrations.
Critical CRM Integrations for Member Management
Your organization probably already uses several tools to manage financials, events, and communications. A good association management software will do two things for you: It will either help you consolidate the different tools you use by including a diverse set of tools, and it will integrate with services and platforms that includes other features you need for your operations. Integrating those tools with your association management software allows you to improve member engagement while streamlining management.
Integrating Financial Data and Payments
Your membership association needs to track many different financial transactions than just dues. Your members may pay for events, register for continuing education courses, or pay facility rentals or other fees. On top of that, you have your own operating costs and internal bookkeeping to deal with.
Integrations made possible through an association management system allow you to connect it with your bookkeeping tools like QuickBooks and payment portals. When you connect the two, you can see when a member makes a payment, where it comes from, and why it was made, and those transactions will be synced automatically to your bookkeeping software. This eliminates the need for manual data entry and the risk of human error that can cause inaccuracies in your financial statements.
Speaking of financial statements:Integrations between your bookkeeping and association management software also make it easier to compile those necessary documents quickly and accurately. You can run reports, share them with staff and board members, send financial statements to members, and keep an eye on your performance.
Those member payments can trigger future actions within your system, too. For example, someone making a payment of their yearly dues will also simultaneously be removed from email reminders to make the payment. Someone paying for an event can also be registered and included in updates. This frees up your staff's time and resources and will create a better experience for your members.
Streamlining Event Management
For many associations, events play a pivotal role in keeping existing members engaged and recruiting new ones. Things like conferences, seminars, trade shows, and workshops are major benefits that support member retention. Of course, if you've ever run an event, you know that they take a lot of legwork. There are hundreds of details to track, vendors to manage, and steps to take to get members registered and engaged.
Association management software might not be able to track down your vendors, but they can help in different ways. Attendees can sign up through an online portal, make their payments, and enter their preferences using custom fields you've added to your event registration form. Then, that information is tracked in your membership database. You can even use it while you're trying to drive interest in the event by creating and sending email blasts and invitations to your event.
Enhancing and Automating Communications
The best association management software will include built-in email functions that make it easy to create an email campaign, send it to your members, and track their engagement. But, if your current platform doesn't include these options, integrating your association management software with your email and messaging platforms can help you personalize and automate much of your communication. We've used the example of membership renewal before, and it also works here.
Say you set up an automated email campaign that's triggered when a member is 60 days from their member expiration. An automated email goes out that addresses the member by name and reminds them of their membership's expiration date. If they don't renew, they'll also receive a reminder 30 days, 15 days, and one day before their membership lapses. This eliminates one of the top causes of nonrenewal: Members simply forgetting. Because this process is automatic, you won't need to worry about forgetting, either.
That level of personalization can go even deeper. Association management software allows you to create segments for your members. For example, say you have a member who always signs up for your daytime events but has yet to attend an evening one. You could put that member in a specific segment with others like them, then send that group only messages about daytime events.
When you have different member groups in your database, you can write messages specifically aimed at these segments. That means you can create highly personalized campaigns that are always relevant to the audiences that receive them.
If your association membership software doesn't include built-in email tools, automation rules, and other important features—or if you need to use other software platforms to manage your day-to-day activities—you'll need the ability to integrate your different tools. Doing so will allow you to connect all of the different activities and processes that make your organization's work possible. With these features, you can manage member activities, personalize your communication, and enjoy better overall engagement.
Using Neon CRM for Associations to Manage Your Members
Association management software is a comprehensive solution designed to bring together all of the essential components of member management. If your platform doesn't include all the tools you need, you should be able to integrate your chosen solution with the other platforms you use—like email service providers, bookkeeping software, event management tools, and payment portals—you can keep track of the entire member journey in one place. This helps you efficiently manage activities, improve member experiences, and achieve your organizational goals.
Neon CRM for Associations can help you unlock the full potential of what association management software can offer. To learn more about how you can improve communication and member management while streamlining your operations, contact us for a demo.
Join the discussion in our Slack channel on connected fundraising