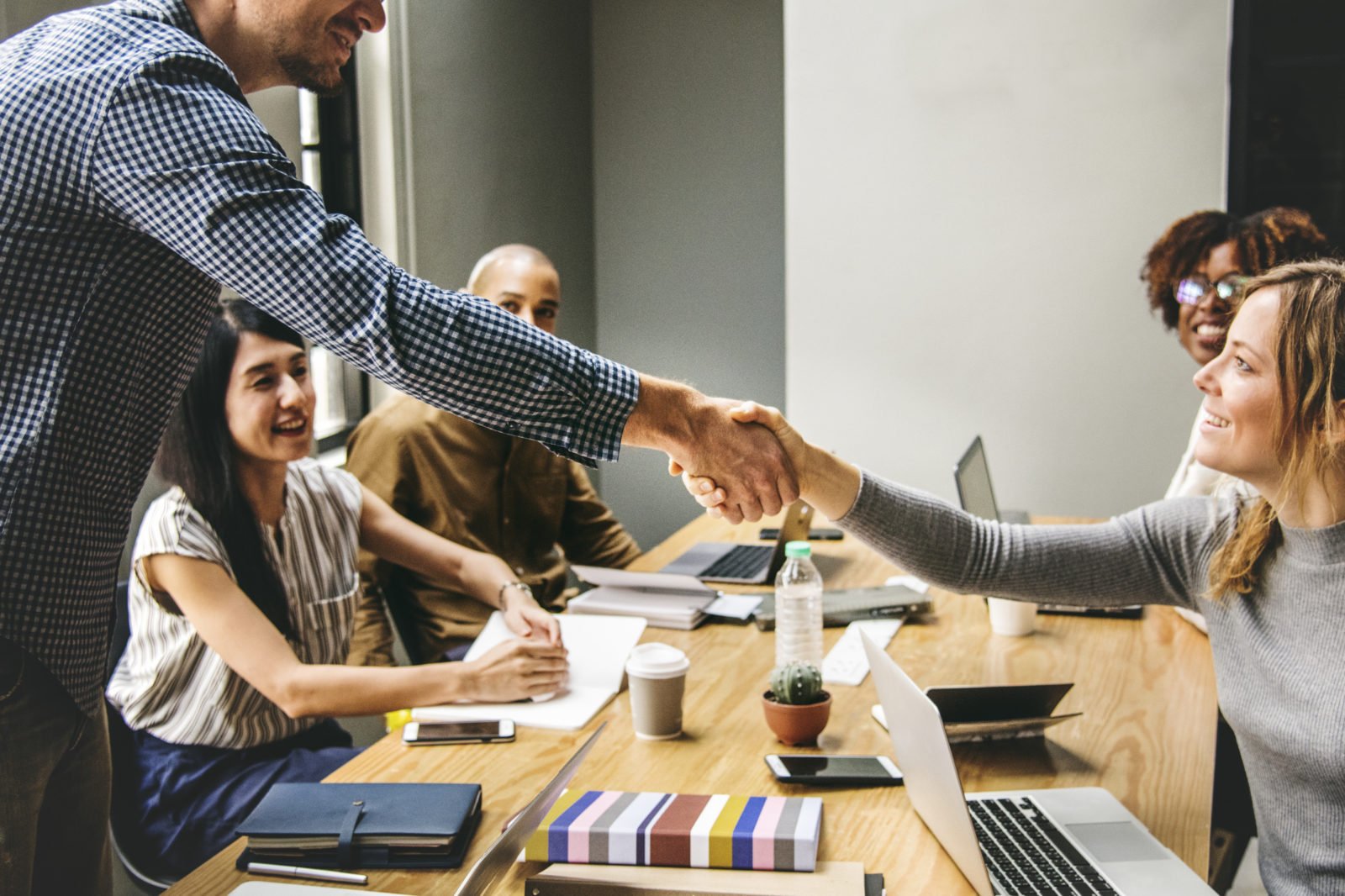 Managing corporate relationships is an important part of many nonprofits' fundraising strategies. For-profit organizations can partner with charities in all kinds of ways. They can make donations on behalf of the company or offer matching gifts options to employees. Others may support their favorite causes with in-kind donations, employee volunteer grants, event sponsorships, and more. Regardless of how your corporate partners support your organization, it's important to track and manage all the details that go into finding, establishing, and maintaining those relationships.
But what's the best way to keep track of the important details around each partnership?
Fundraisers are well-acquainted with the idea of using a CRM to manage their individual donors' details. But these platforms can also help you handle relationships with corporate donors, too.
Should I Really Pursue Corporate Partnerships?
If you haven't started building and maintaining relationships with corporate partners, you might be wondering if this is a valuable strategy for your organization. The answer is yes! Corporate partnerships can be an invaluable revenue source for nonprofits. Whether a company chooses to offer matches for employees who donate to charitable organizations or simply chooses to sponsor an event, their support can be a valuable means of serving your community.
Regardless of how large or small your organization may be, you can almost certainly find one or more corporate partners who are looking to build relationships with nonprofits like yours. 65% of Fortune 500 companies offer matching gifts programs, and more than 26 million people work for companies with matching gifts programs. And those are just the large organizations—smaller local businesses may also be enthusiastic about partnering with your organization. 39% of companies—including small businesses—reported that they planned on expanding their workplace giving programs in 2019, which means there are ample opportunities for you to connect with companies that are willing to work with you to serve your community.
But these relationships with corporate partners require ongoing management. Whether you're using a dedicated nonprofit donor database or a simple spreadsheet, you'll want to use all the tools you have at your disposal to stay on top of these partnerships.
Why Managing Corporate Relationships Is So Important
Before we delve into how to use a CRM to manage your corporate sponsorships, it's important to understand why doing so is important.
Sustaining a partnership with each of your corporate sponsors will rely on two activities. The first is maintaining a good relationship with the people who are in charge of that company's philanthropic activities. However they support your cause, it's important that you track important information about your interactions with them so you can communicate more effectively with them in the future.
The second is doing everything you can to build relationships with the individual donors who support your cause as a result of that relationship with your corporate supporter. If your partnership helps you expand your donor base—whether by promoting matching gifts, encouraging employees to volunteer or donate to you, inviting them to attend your sponsored event, etc.—managing your interactions with those donors will also be tremendously important. A CRM can help you create donation forms especially for a particular company's employees, track their engagement with you, remind them about matching opportunities, and set the stage to keep those donors involved in the future.
When you use a donor database to manage both of these activities, both you and your corporate partner will benefit. You'll make it easier for your partner to understand their impact, see the benefits of the relationship, and make them feel good about their decision to support your organization. Your organization will be able to connect with new donors, get them excited about continuing to support your cause, and increase the likelihood that the partnering company continues to support you in the future.
How to Use a CRM to Manage Corporate Relationships
Talking about the benefits of managing corporate relationships is one thing. But how do you actually use your CRM to get the most out of your affiliation with a corporate partner? What information should you collect, and how should you use that data?
Use Your CRM to Track Key Details About Your Corporate Partner
When you work toward building a relationship with an individual donor, you probably make a point of tracking a few important data points. How do they prefer to be addressed? What are their communications preferences? Why are they interested in your cause? How have they supported your organization thus far?
These pieces of information are important as you plan future communications and appeals for your individual donor. Collecting similar data about your corporate partner is important for the same reasons regardless of how they choose to support your work.
Use your CRM to track key information, like:
The names, positions, and contact information for key decision-makers. Having this information readily available will be a huge benefit when it's time to get in touch with the people responsible for a company's corporate social responsibility program. Knowing who to contact with questions, updates, and impact reports will make it easier for you to communicate with the right people at all times.

Communications records. This is especially important if multiple people at your organization interact with the different companies that support your cause. Good record-keeping in a centralized CRM will help you avoid redundant conversations and conflicting information. You may also use your CRM to set tasks and reminders for different team members to follow up on those communications, which can help prevent important details from being lost in the shuffle. So, for example, you can manually set a task for someone to contact your partner to update them on a program's progress, then create a task for them to enter their notes from that conversation in your CRM. Later, when another staff member needs to talk to your partner, they can refer to notes about the last conversation to make sure they provide timely, relevant information.
Notes about past support. When it's time to ask your corporate partner for specific gifts or to be involved in an event or other campaign, your appeal will be more effective if your ask is based on their past support. Keep track of historical donation amounts, historical matching gifts, and other forms of support (like employee volunteer hours, involvement with peer-to-peer campaigns, and other interactions). That information will help guide you when you ask for additional resources in the future.
Information about motivations and expectations. For-profit companies give to charities for all kinds of different reasons. Why did they choose to support your organization? What are they looking to get out of their relationship with you? Maybe someone in their organization recommended your nonprofit because your mission aligns with their company values. Perhaps they're looking to become more visible in your community by sponsoring an event or promoting a matching gift program. Recording these details in your CRM will be helpful as you cultivate that relationship. Use it to tailor your future appeals, share impact updates they'll find compelling, and work with them to reach any goals associated with their partnership.
Notes about past performance and impact. In addition to tracking how much you've raised due to your corporate partner's support, make sure you keep some notes about how that revenue has helped serve your community. Whenever possible, tie that impact to your partner's motivations and expectations. Did that computer company help you put laptops in local students' hands? How many people received much-needed groceries as a result of your partnership with the grocery chain down the street? Did your partner's matching gifts program help you serve 30% more clients at your facility this quarter? When you can relay impact updates that relate specifically to your partner's motivations and goals for their corporate responsibility program, they'll be more inclined to continue their relationship with you in the future.
Use Those Details to Thank Your Partners
When it's time to thank your sponsors and report their impact, the information in your CRM will help you craft those messages. All of the data and notes listed above will make it easier for you to grow your relationship with your partner: When you understand why the sponsor supported you and their goals for the relationship, you can share:
How their sponsorship directly impacted the cause or community they care about.
How many people saw their company logo or other materials, especially if they were included in a newsletter, appeared on event signage, etc.
How many of their employees participated in your campaign, especially if their donations were matched by the company or if the company sponsored an employee-facing fundraiser or event.
How their continued support will make it possible for you to serve even more people.
Reporting these details back to your corporate sponsor will be important as you build a long-term relationship with them. Accurately sharing how their partnership makes a difference and helps them reach their goals will make them more likely to continue that partnership long term.
Use Your CRM to Encourage and Track Matching Gifts
Matching gifts are an invaluable resource for nonprofits. According to Neon One's eBook Donors: Understanding the Future of Individual Giving, "Employer matching gifts are one of the most common forms of corporate philanthropy, with over 26 million individuals working for corporations that offer matching gifts programs."
Your corporate partnerships—especially those that include matching gifts programs—can result in more revenue and new donors. The report also noted:
84% of donors are more likely to donate if their gift is matched.
71% more donors respond to fundraising appeals mentioning matching.
51% of donors increase in donation amount results from mentioning matching.
But, despite the potential impact of matching programs, 78% of donors are unaware of their employers' matches. That means that, every year, $4-7 billion in potential matching gift revenue goes unclaimed.
A CRM can help. Here are some ways you can use your own donor database to make the most of matching gift opportunities.
Connect Your CRM and Matching Gifts Platform
One of the challenges inherent in a matching gifts program is motivating donors to submit their gifts to their employers. Some employees may not be aware that their gifts are eligible for a match; some may also forget to submit their donation to their employers. Still others may simply view the submission process as a hassle and choose not to.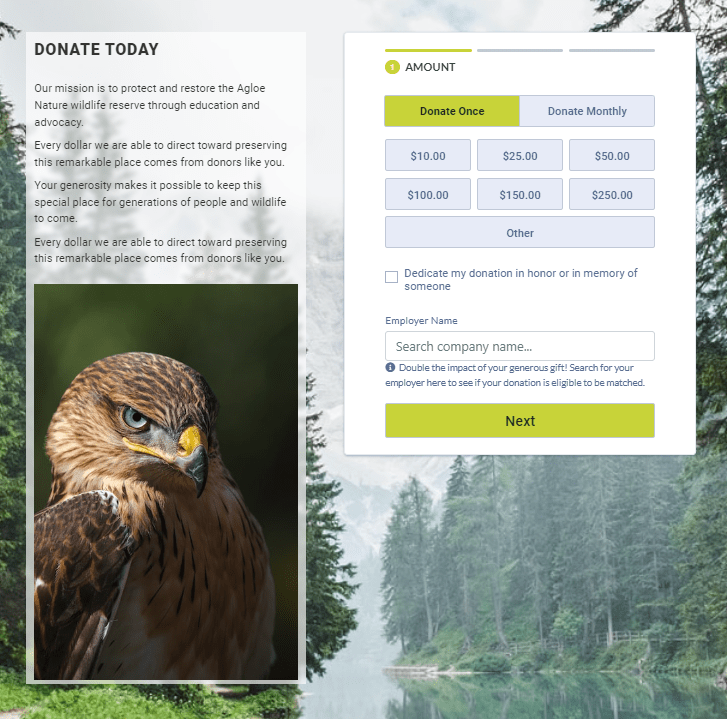 A matching gifts platform like Double the Donation can integrate with your nonprofit CRM to help make your relationship with your corporate partner more effective. If your CRM includes built-in donation forms, you'll be able to add a matching gifts widget directly to your form, which gives donors an easy way to check their gift's eligibility. You'll also be able to identify matching opportunities, automate outreach to those donors, and track your matching gifts performance. The two services will provide you with data you can use to keep the supporting company up to date on their program's success and plan future campaigns.
Tie Donors to Their Individual Companies
You can also use your CRM to tie your donors to your corporate partners. Tracking which people in your donor base work for which company is useful in a number of ways: You can identify how many new donors find your organization as the result of that relationship, build donor communications with special messaging for employees of particular companies, report employee engagement to your partners, and even identify other companies whose employees support you who may be potential partners in the future.
This tactic will also help you attribute different donations to the correct sources. According to this article on matching gift disbursements:
"Neon One fundraising data reports that in 2020 alone, 10.8% of nonprofits had incorrectly attributed a gift to either Benevity or YourCause, rather than mark the donations from these platforms as corporate matches. And of nonprofits falling into this category, nearly 87% tracked more Benevity and YourCause revenue than they did matching gifts⁠—meaning they have significantly more untracked matches than tracked."
There are a few ways to tie donors to your corporate sponsors, including:
Using a matching gifts widget on your donation form
Creating unique donation forms for employees of different corporate partners
Collecting employer information from donors in your follow-up communications
You can use donors' employer information to send relevant communications to donors acquired through corporate relationships. Follow up with a thank-you note that references the fact that their gift is eligible for a match, celebrate their generosity, and then send an additional thank-you message after you've received the match. You'll make a positive impression on them, and they'll be more likely to continue to engage with you in the future. For bonus points, send periodic updates to your corporate partner that include the number of donors who have given as a result of your relationship and reiterate how much you value working with their company.
Use Data from Your CRM to Build a Case for Future Support
When you're asking your corporate partner to renew or continue their relationship with your organization, they will almost certainly ask you for a "case for support." The more you can do to prove the value of their partnership, the more likely they'll be to continue to work with you.
Luckily, you'll be well-equipped to put together a case for ongoing support. Since you've kept notes about their contributions, motivations, and impact, your CRM will already be full of the information you'll want to include in your appeal. Thank them for their support and tell them how much they and their employees have accomplished together. Tie their contributions to tangible outcomes you know align with their motivations for getting involved in the first place. Then, help them understand how their continued support will help them meet their corporate social responsibility program's goals. Since your CRM already contains notes about the key people responsible for managing your relationship, you'll know exactly who should receive your appeal.
Use Your CRM to Manage Your Corporate Relationships
Whether you're a small nonprofit with a handful of employees or a large national organization, building relationships with corporate partners can be an invaluable source of resources. As more and more companies expand their corporate social responsibility programs, nonprofits have the opportunity to connect with businesses of all sizes who can support them in lots of different ways. Whether you partner with those businesses to promote matching gifts programs, volunteer grants, event sponsorships, in-kind donations, or other methods of support, it will be important for you to nurture your relationships with corporate partners in the same way that you nurture relationships with your individual donors.
Your corporate partnerships will usually be the result of extensive research, intentional relationship building, and well-researched proposals. They're a lot of hard work! Once all your efforts have paid off, keep those relationships going by tracking and managing them in your CRM. You can use your donor database to record important details about each company's motivations and goals for the relationship and keep up-to-date on the key stakeholders responsible for your sponsorship. You can also use your CRM to track employee engagement, manage matching gifts, tie donors to each of your corporate partners, and report your sponsors' impact. When the time comes for your corporate partner to renew or continue their relationship with you, you'll have data handy that will help you put together a compelling case for support.
Manage Corporate Relationships, Donor Data, and More with Neon CRM
Whether you're keeping notes about your interactions with corporate partners, adding matching gifts widgets to your donation forms, or sending updates and appeals, you can use Neon CRM to reach your goals. But don't take our word for it—see for yourself! Our group demos are a no-pressure way to see the product in action. Sound interesting? Find an upcoming group demo that works for you!
Join the discussion in our Slack channel on connected fundraising