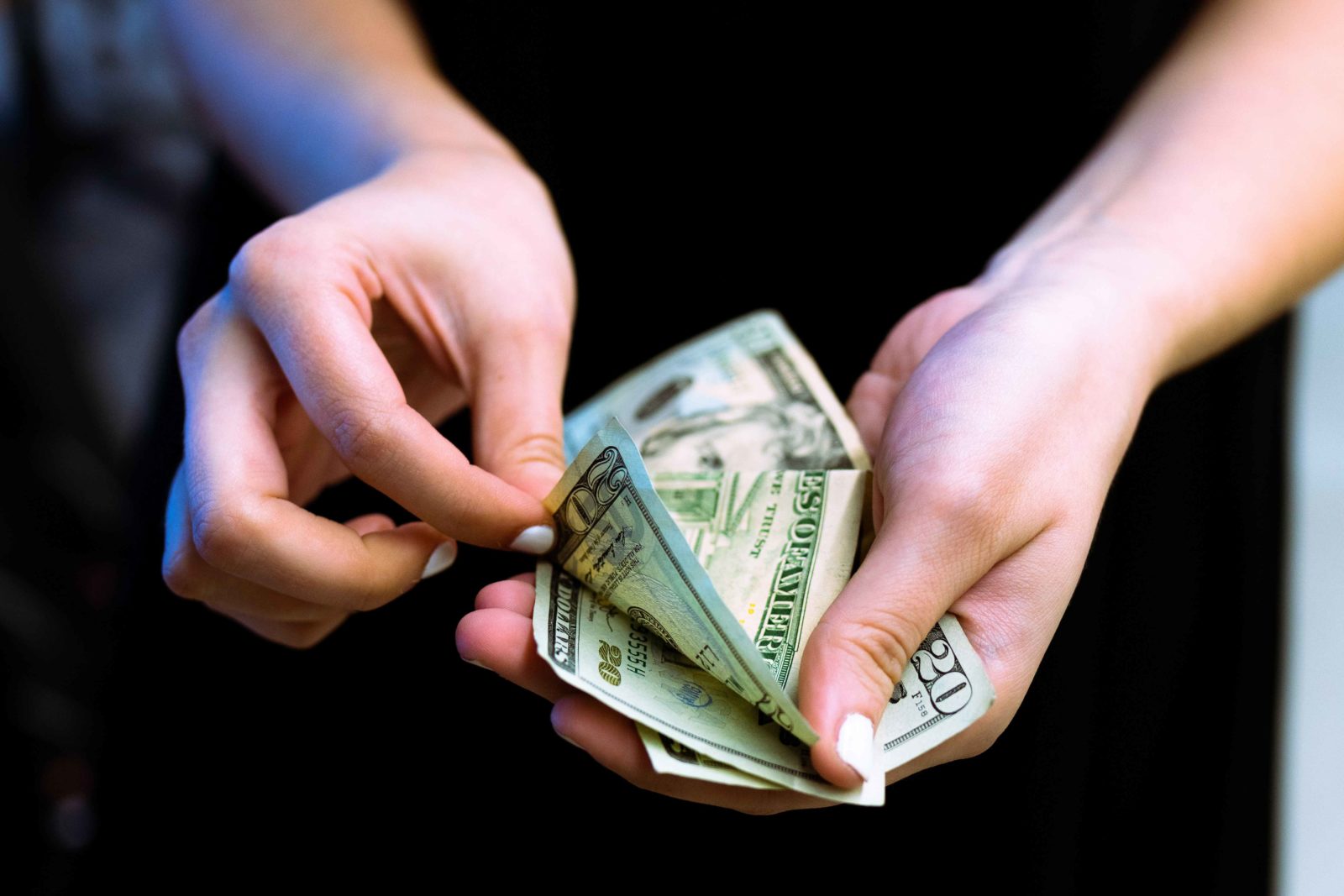 For over 60 years, fundraisers, nonprofit leaders, donors and volunteers, scholars, and other individuals who work in or with the charitable sector have counted on the annual Giving USA report to provide the most comprehensive charitable giving data available. Giving USA: The Annual Report on Philanthropy is the seminal publication reporting on the sources and uses of charitable giving in the United States.
Let's go over the top five most notable trends from this year's report and what they mean for your organization.
Key Giving Trends From Giving USA 2022
The newest iteration of the annual report was released on June 21, 2022, and it includes a few key giving trends nonprofit organizations should be aware of. First, we'll outline some key numbers within the report. Then, we'll detail five primary takeaways from the report that you should be paying attention to when it comes to your own daily work.
Here are some key data points from the report:
Giving by individuals totaled an estimated $326.87 billion, rising 4.9% in 2021 (staying flat at 0.2% adjusted for inflation).
Giving by bequest totaled an estimated $46.01 billion in 2021, declining 7.3% from 2020 (a decline of 11.4% when adjusted for inflation).
Giving to human services increased by an estimated 2.2% in 2021, totaling $65.33 billion. Adjusted for inflation, giving to human services organizations declined by 2.4%.
Giving to education is estimated to have declined 2.8% between 2020 and 2021, to $70.79 billion. Adjusted for inflation, giving to education organizations declined 7.2%.
Giving to arts, culture, and humanities is estimated to have increased 27.5% between 2020 and 2021 to $23.50 billion. Adjusted for inflation, giving to the arts, culture, and humanities sub-sectors increased 21.8%.
Giving to environmental and animal organizations is estimated to have increased 11.0% between 2020 and 2021 to $16.32 billion. Adjusted for inflation, donations to the environment/animals subsector increased 6.1%.
What Are the Top Five Lessons You Can Learn From This Year's Report?
Any time someone releases a large report like this, it's tempting to focus exclusively on the big numbers that impact the nonprofit sector as a whole. But it's equally important to focus on what those big numbers mean for individual nonprofits and how they can impact your day-to-day work. Here are five primary lessons you can take from the report.
Lesson One: Small-Dollar Donors are Being Left Behind
One particularly striking statistic about individual giving last year is that mega-gifts by individuals totaled $15 billion and represented about 5% of all giving by individuals.
However, 84.1% of donors are giving under $500 annually to causes that they support, and the newest Fundraising Effectiveness Project data shows that new donor retention is only 19%. That means that nonprofits are losing the vast majority of small-dollar donors. The practical reality is that mega-donors are not likely to donate their dollars to small community nonprofits, so establishing a reliable pipeline of support from small-dollar donors is a critical investment you should be taking.
Top Takeaway: Now's the Time to Build New Donor Welcome Emails
Poor communication is typically the reason donors stop giving to a nonprofit. Establish a solid cadence of engagement by creating a personalized email series to welcome new donors. Once you create those emails, use automation tools to ensure they're received by the right donors at the right times.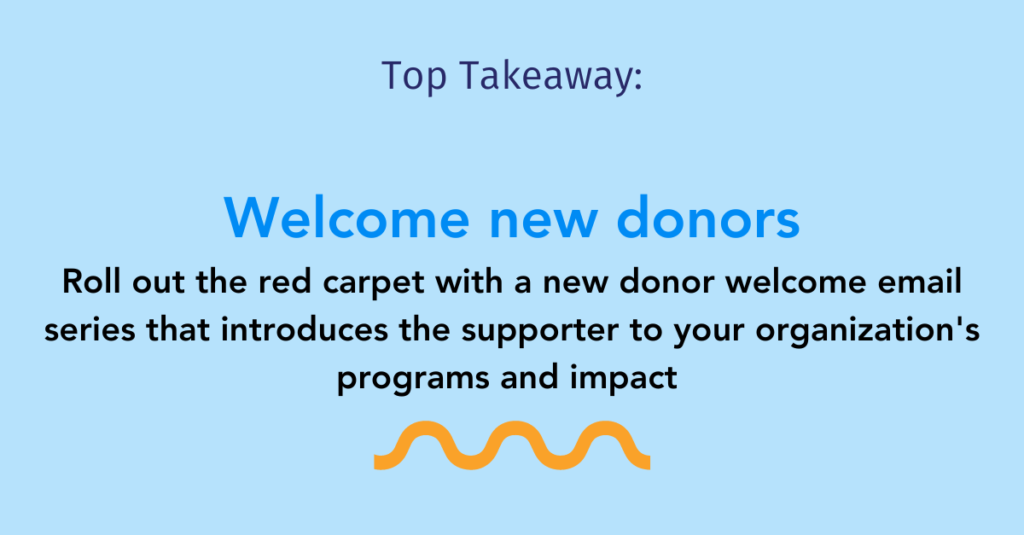 Lesson Two: Not All Mission Types Are Seeing the Same Growth
Each year, donors shift the focus they give different types of missions. The influence of COVID-19 as well as the continued influence of racial and social justice movements have had a noticeable impact on where donors direct their giving.
Nonprofits with arts and culture or healthcare missions saw noticeable gains compared to 2020. On the other hand, nonprofits focused on international affairs, human services, and education saw low growth or declines in 2021. Furthermore, environmental and animal-centered missions received the lowest percentage of overall dollars despite showing impressive growth in the past two years.
Top Takeaway: Websites Will Become Even More Important
If you want to mitigate donors' ever-shifting priorities, it will be important for you to connect with your supporters and show them the difference they can make by supporting your nonprofit. Broad-based communication that appeals to the masses is no longer sufficient when marketing your mission and impact. Investing in creative assets like a beautiful website with a clear message and story will be a key investment.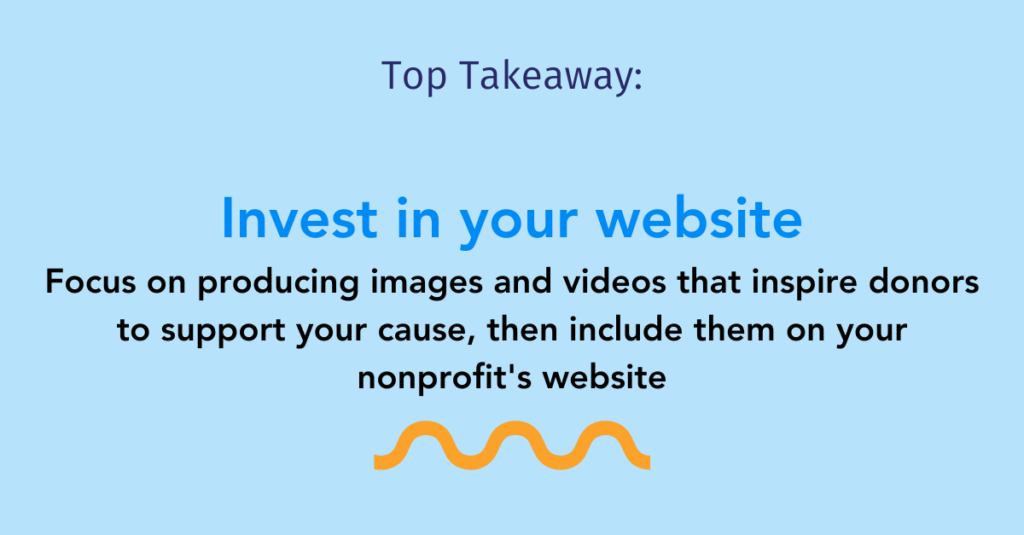 Lesson Three: Corporate Giving is a Distraction
You'll probably see a lot of discussion about how corporate giving increased during 2021 after it declined in 2020. But, when looking deeper into how corporate social responsibility works, there are a few key things to consider.
First is that 30% of employee donors say the reason they do not give through the workplace is that the causes they care about are not available as choices through their employer's giving program. Second is that nearly 99% of corporate social responsibility (CSR) professionals indicate COVID-19 has had an impact on their CSR efforts and initiatives. 68% indicated they've reduced or ended partnerships with nonprofits to allocate budget to new initiatives that have become more visible during the pandemic, such as food insecurity, health care disparities, education, workforce development, community revitalization, mental health, and disaster relief.
As companies change their charitable partnerships and employees look to support their favorite causes outside of their workplace's giving program, it will be increasingly important to connect with individuals instead of focusing on corporate relationships.
Top Takeaway: Connect with Individuals, Not Just Companies
Focus less on soliciting corporations directly for dollars. Instead, empower individual employees to double or triple their donations through matching programs. It's the most effective investment you can make when approaching corporate social responsibility programs.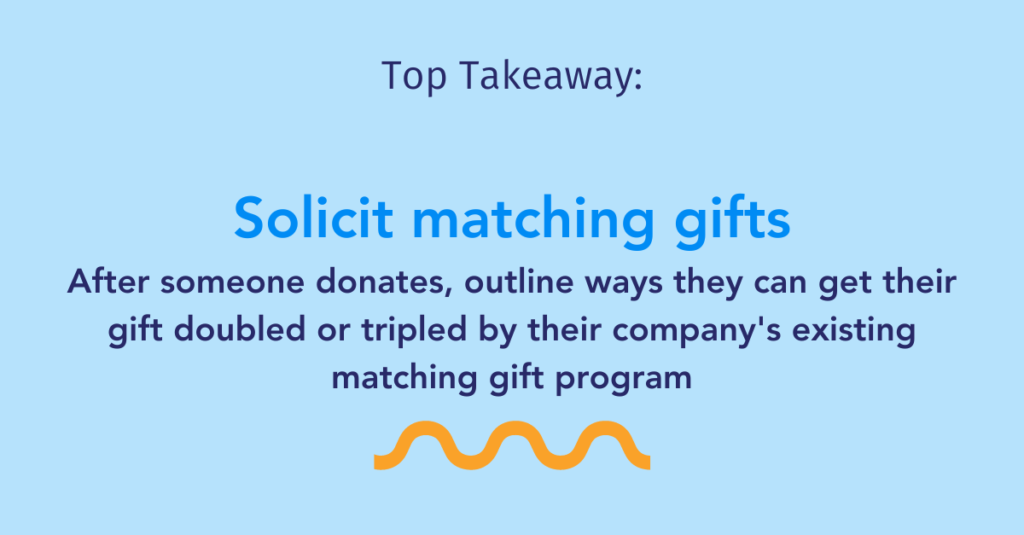 Lesson Four: It's Time to Modernize Bequest Giving
Seeing bequests fall during 2021 is a red flag that nonprofits are not investing in outlining opportunities available with legacy gifts. A common misconception is that bequests need to be tailored to major donors, even though any donor can establish a gift through their estate to a nonprofit they are passionate about.
Top Takeaway: Refresh the Way You Approach Bequests
Focus on creating a dedicated pipeline of legacy donors through your recurring giving program. Research has shown that recurring donors are six times more likely to give a planned gift if asked. Don't just focus on major donors, either: Look to mid-level and recurring donors as potential legacy donors, too.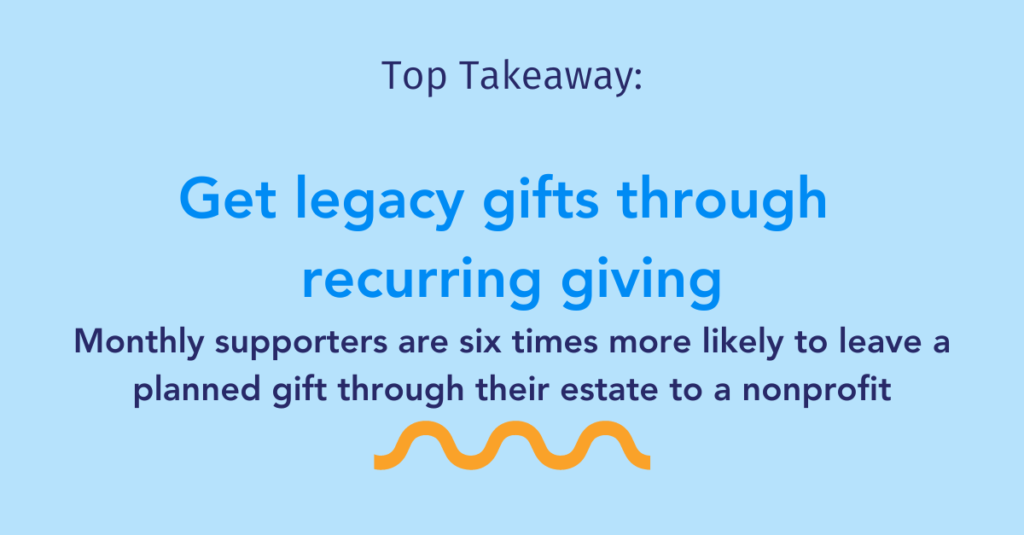 Lesson Five: Retention and Acquisition Benchmarks are Critical
The Giving USA report relies heavily on IRS 990 data for primary revenue numbers. That data is useful when looking at giving trends throughout the industry, but information is less useful when trying to understand overall donor behavior.
That is why it is encouraging to see that the Fundraising Effectiveness Project's data on retention and acquisition of individual donors was cited as the primary source when discussing donors' continued support of nonprofits. Understanding donor behavior is important, and you can compare your own organization's donor behavior to benchmarks from the Fundraising Effectiveness Project.
Top Takeaway: Use Industry Benchmarks to Evaluate Your Own Performance
Bookmark the Fundraising Effectiveness Project data and reports to get a quarterly snapshot of where the sector stands on important metrics like donor acquisition and retention. Your own organization's trends and patterns may be slightly different than industry benchmarks, but comparing your own performance to overall industry trends is helpful when creating fundraising strategies and planning for future campaigns.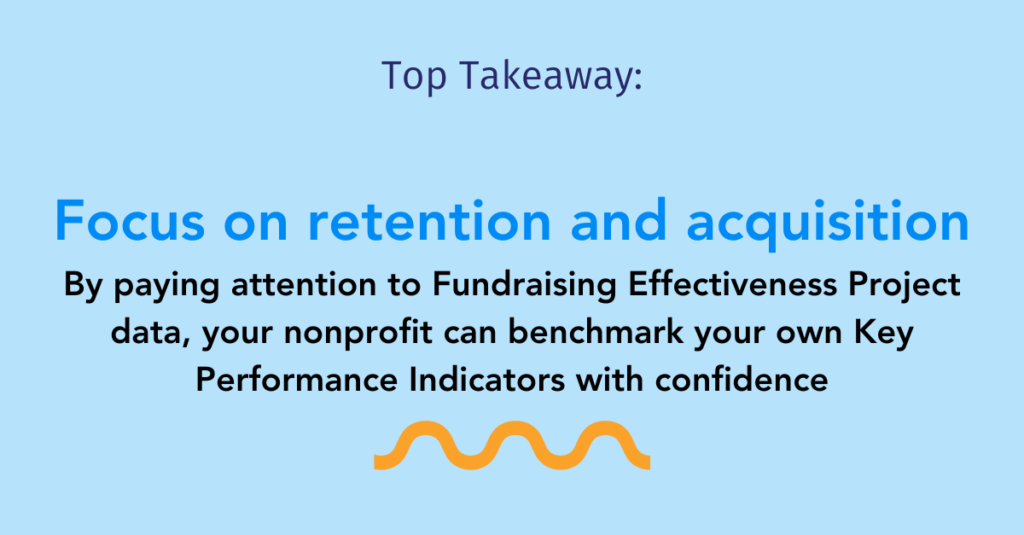 How Can I Use This Research?
Understanding the larger trends around what is happening across the nonprofit sector is important. But, often, these reports do not give much actionable insight on what to do next. Based on this report, it will be important for your nonprofit to focus on retaining small-dollar donors and to focus on connecting with individuals instead of relying on generalized mission statements and one-size-fits-all marketing activities.
This report also reveals that it's time to rethink corporate sponsorships and legacy gifts. Connecting with individual donors—not just their employers—and sharing planned giving options with more donors will be important if you want your fundraising program to remain sustainable. As you adjust your marketing, fundraising, and communication strategies based on these trends, measure yourself against industry benchmarks like the ones detailed by the Fundraising Effectiveness Project to make sure your programs are working.
Understanding industry trends, donor behaviors, and what they mean for your nonprofit is important. That is why Neon One has created our own report that brings together big industry reports—like the one from Giving USA—into one central place and provides realistic steps you can take to act on the research. To learn more about how you can use fundraising data to improve your fundraising, get your copy of our report today.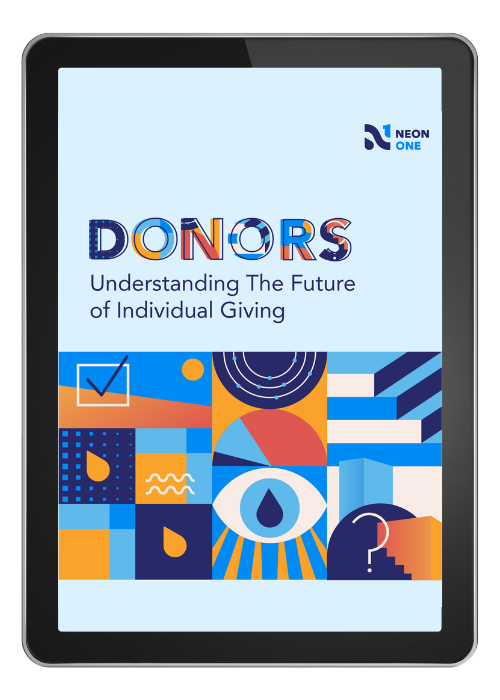 Donors: Understanding the Future of Individual Giving
Discover data-based donor insights that you can apply to your fundraising communications efforts.
Join the discussion in our Slack channel on connected fundraising