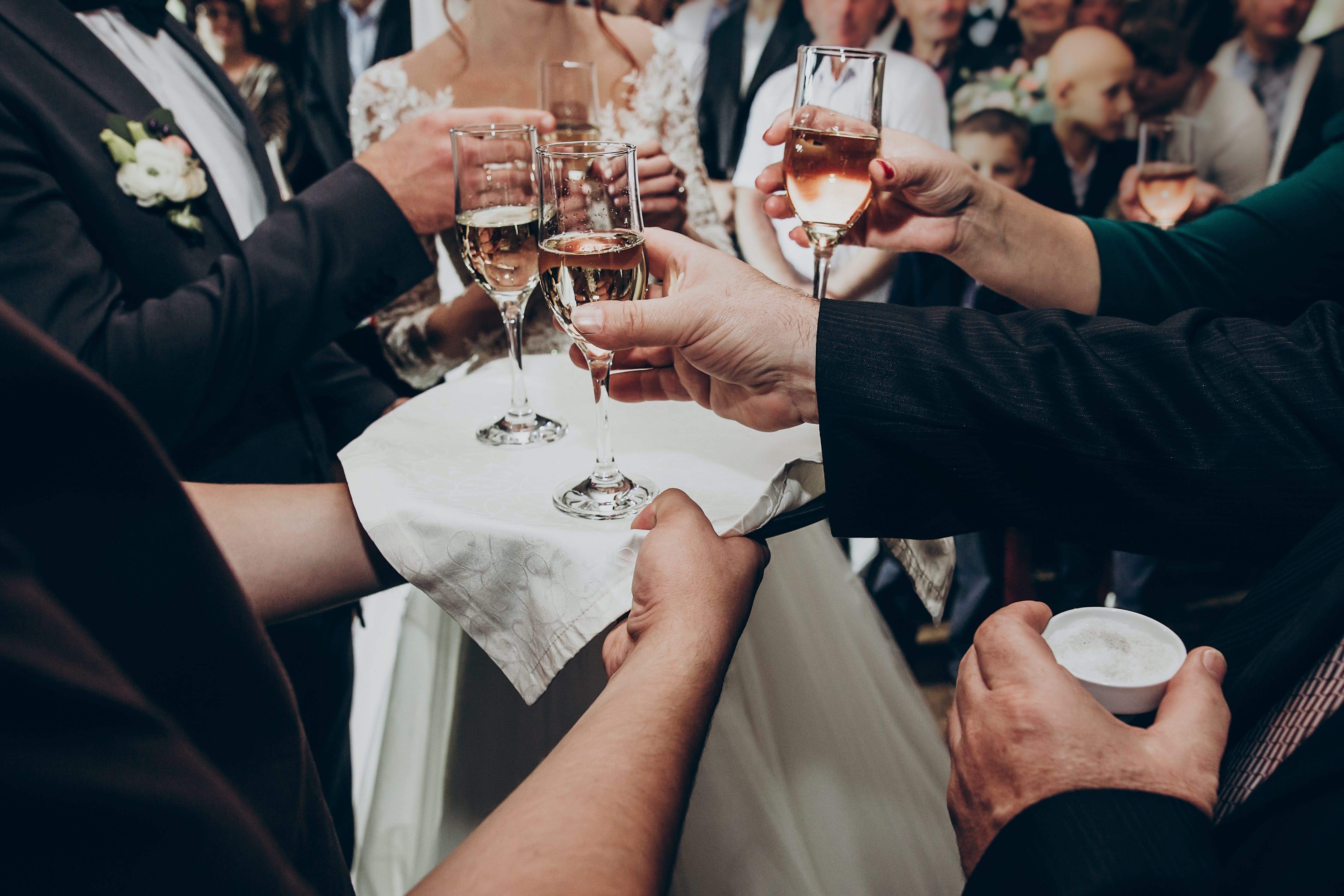 Let's be honest: Planning a fundraising gala is no small task. They're wonderful events—who doesn't love a good party?—but they require lots of blood, sweat, and tears to pull off. And when you have to do lots of planning, it's hard to know where to begin.
Use these questions to get started! Whether you're planning a fundraising gala on your own (which we sincerely hope you're not) or you have a whole committee of people (which has its own challenges), these questions will be useful as you plan your next fundraising event.
1. Which Staff Members Will Own Which Tasks?
Remember how we said we hoped you weren't planning a fundraising gala by yourself? That's because keeping track of all the details that go into a great event is really tough.
If you can, recruit other staff members, people on your board, or even some volunteers to help you plan your event.
When you do, make sure everyone knows precisely which event details they are in charge of managing. And make sure they know what must be done and when it must be accomplished!
Make no mistake: This part of the process is a lot of work, and it can be very tempting to skip it and jump into event planning.
But being organized from the beginning will make the event planning process go more smoothly. Get everyone on the same page about what they're responsible for doing and when it will be done. Set up regular times to check in on everyone's progress.
It's a pain to do this at first, but you'll be thankful you did so later.
2. What's the Goal for Your Fundraising Gala?
You're going to have a fundraising goal for your event—we'll get to that in a minute—but you may have other goals, too.
What do you want to achieve at this event? Put aside donations for now. What else would you like to accomplish?
Ideas for goals may include:
Inviting a certain number of people who have never attended your events before
Connecting with a handful of special donors
Getting a certain number of people to sign up for your programs or communications
Acquiring a certain number of new donors
Getting a certain amount of money in sponsorships
Selling a certain number of tickets
What would you add?
3. What's Our Fundraising Goal?
A fundraising gala—even though it takes the form of a nice party—is still a fundraiser. And, as is the case with other fundraisers, it should have a goal associated with it.
How much do you need to raise at your event? It may not be easy to come up with a number at first, especially if you haven't thrown a fundraising event recently.
Here are some questions to go over with your staff or planning committee that will help you choose the best goal:
How much did we raise last year?
What's a reasonable increase from last year's event to this year's event?
If you haven't done one before, what do other nonprofits in your area raise at their events? What information can you gather from others in your area that will help you set a reasonable goal?
How much will our event cost, and what do we need to raise in donations and sponsorships to cover that cost?
Are there annual fundraising goals this will help support? What must we raise during this event if we want to reach those larger goals?
Based on what we know of our donor base, is our fundraising goal realistic?
Setting your fundraising goal early is an important step. It will help you make other important decisions, like what your event budget should be and how many tickets you want to sell.
Neon CRM Tip: Did you know you can schedule reports ahead of time? Try setting up a fundraising report and scheduling it to send periodic updates to event stakeholders. Here's how to do it.
4. What Is Our Event Budget?
Setting your fundraising gala's goals and your budget is kind of a chicken-and-egg situation. Your fundraising goal will inform your event budget, and your event budget will impact your fundraising goal.
Don't worry if you have to iterate on your budget and your goals a bit. That's okay! The biggest, most important piece to nail down is a budget to start with—you can adjust it if you need to do so later on.
Consider setting a range instead of a single hard number. That can give you a little more breathing room if you encounter any unexpected expenses.
5. Who Will Attend Our Fundraising Gala?
Unless you're planning a very exclusive, invite-only fundraising gala, answering this question probably won't result in an actual guest list. Instead, it will help you identify groups and segments of donors who may want to attend.
Identifying who will attend your event lays the groundwork for other decisions, too.
If you're hosting an invitation-only gala for major donors, you'll plan your event differently than you would if tickets were available to everyone. A community-focused event aimed at engaging lots of new donors will look different from an event designed mostly for existing donors.
After you've identified your goals and audience, it's time to start thinking about specific event details.
6. When Will We Hold Our Gala?
Scheduling can have a tremendous impact on your gala's success. A good date will make your event appealing to your audience—a bad one will result in low attendance.
Here are some things to keep in mind as you choose the perfect date (and time!) for your fundraising gala.
What will appeal to your audience? A weeknight during the school year may be difficult for parents to attend, but that might be appropriate if your audience is largely retired.
Are our donors expecting a certain time of year? If you hold events regularly, your donors may look for your event to happen during a certain time frame. Did you last three events happen the last weekend of February? Look to schedule a date during that time!
Should we consider any seasonal concerns? What's going on in your community? A major fundraising gala the week of the Christmas holiday might be tough for some nonprofits to pull off, but it might work in communities that don't observe Christmas. Other seasonal issues like school breaks, religious holidays, and even things like elections or weather cycles can impact attendance.
What else is on the community calendar? To ensure good attendance, you'll want to avoid scheduling conflicts. Check on community calendars: Is another nonprofit holding an event the same weekend you're considering? Does it fall on a regularly-scheduled event, like a citywide First Friday or holiday parade?
Think about the time of day you schedule your fundraising gala, too. If you're holding it on a Friday night, your attendees will probably need time to get home from work, change, and get the babysitter up-to-speed on night time routines. A 6:00 p.m. start time might not allow enough time for them to do that comfortably; a 7:00 p.m. time might be better.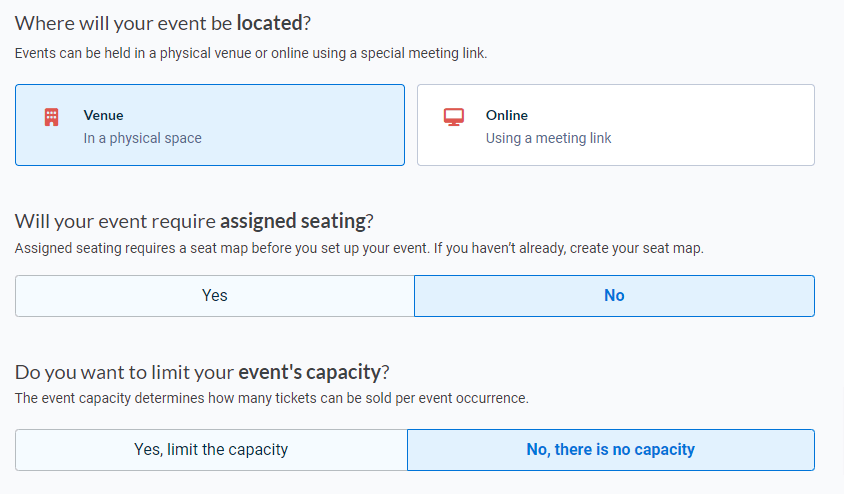 7. What Is Our Gala's Theme?
We love a themed party, but only if that theme is well-executed. If you choose a specific theme, ask yourself:
How will we apply this theme to the different parts of our fundraising gala (like decor, entertainment, dress code, etc.)
Does the theme relate to our mission?
Would the theme be appealing to attendees?
How will we tie the theme into our fundraising appeals?
Whether or not you choose to go with a theme, you'll also want to consider a subtler kind of theme—that of the stories you'll share and the appeal for support that will drive your fundraising. Think about what mood or tone you want to underscore your event.
If you're raising money for a hospital foundation, for instance, you may want to focus on sharing stories of hope. Your gala that's raising money to update veterinary services at your animal shelter may benefit from themes like "a second chance" or "forever homes."
These aren't themes that easily translate into decoration choices or your catering menu, but they're still important!
8. What Venue Will We Choose?
Unless you already know where you'd like to hold your event, finding the right venue can be a trial. The decisions you've made about your budget, scheduling, theme, and audience will inform the space you choose for hosting your event.
As you evaluate your options, ask yourself questions like:
Does this venue fit within our budget?
Is it available on the date we've chosen?
Does it suit our mission, audience, and theme?
What are their cancellation and rescheduling policies?
Do they require deposits?
What does the venue fee include?
Does the venue have any requirements for decor, audio-visual equipment, catering, or other event elements?
Can we reserve time before and after the event for setup and teardown?
While you research potential venues, work with their staff to figure out if they're a good fit. Who knows? They may even have discounted rates for nonprofits, lower fees during different times of year, or connections with vendors that may be helpful for you as you plan.
If you're planning to offer a virtual gala or want to plan a hybrid event (where you offer both virtual and in-person options), you'll also want to plan what equipment you'll need to stream the event, who will handle the digital side of things, and how you'll communicate with remote participants during the event.
9. How Will We Promote Our Event?
The goals you set and the audience you defined earlier will shape the strategies you use to spread the word about your event.
Promoting an invitation-only event will, naturally, include nice invitations. But how will you do that? Will you print them and send them through the mail? Will you hand-write them? How will attendees R.S.V.P.? Should you follow those invitations with a phone call?
If your fundraising gala is open to everyone, you'll need to come up with a plan for driving registrations. You might try:
Sending event invitations via email to your donor base
Sending direct mail invitations to donors who prefer not to engage online
Sharing event details on your social media channels
Promoting your event at your facility or during other community events
Once you've decided how you'll promote your event, you'll be able to start planning things like your communications calendar, when you'll design and mail invitations, and other important activities.
Neon One Tip: Try sending slightly different versions of your email invitations to different groups of people. Past event attendees, recurring donors, current supporters, and other segments of your supporter base are all great options.
10. What Ticket Options Will We Offer?
Most—but not all—fundraising galas require people to buy tickets to attend them. If you're selling tickets, you'll need to plan your pricing structure. Here are some questions that will help you work through how to price your event.
Will we have different tiers of tickets? Using a one-size-fits-all approach is a common strategy—everyone accesses the same event for a single ticket price. Another option is to offer different tiers or levels of tickets. You might even consider including the option to buy a whole table!
What will they cost? Whether or not you choose different tiers, you'll need to set a price for each ticket. Make sure to consider things like catering costs, venue fees, and other expenditures. If you're using ticket sales as a way to generate revenue, make sure your staff (and your donors) understand the direct cost associated with those tickets. The portion of a registration fee that goes toward direct costs (like food, drink, and entertainment) are not tax deductible. The rest of the cost of the ticket is!
What will tickets include? And what is not included? You'll need to think through, for example, whether a ticket to your fundraising gala includes access to an open bar, a drink ticket or two, or simply access to a cash bar.
Will there be any add-ons? If your ticket price doesn't include things like raffle tickets, drink tickets, valet parking, and other expenses, you may need to come up with a plan to sell them as add-ons.
While you decide on ticket pricing, you may also want to talk about things like early bird registration prices, discount codes for sponsors or special guests, and registration cut-off times.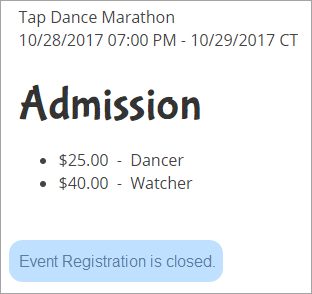 11. Do We Need Sponsors for Our Gala?
One valuable way to reduce expenses at your fundraising gala is to secure sponsors that will help put on the event. Event sponsors generally fall into two categories: Financial sponsors and in-kind sponsors.
Financial sponsors, as a general rule, donate money to put on the event. This can come in the form of donations from corporate entities, but not always! Some donors may opt to purchase a sponsorship to help make your event a success.
In-kind sponsors donate goods or services. This can be directly related to your event—a local liquor store may offer free bartending and discounted prices on drinks, for example, or a venue may offer you a discounted rate for your event—or can come in the form of donations for raffles and silent auctions.
If you choose to find sponsors for your event, work with them to identify what their sponsorship includes. You'll almost certainly want to give them some free tickets to your event, but what else would be compelling?
Perks like inclusion on event signage, recognition in event materials, and even small tokens like extra raffle tickets are all nice ways to show appreciation for sponsors' support.
12. How Will We Handle Specific Event Logistics?
Nonprofit event planning requires lots of logistics planning. Make sure your fundraising gala is a great event from start to finish by carefully thinking through the experiences you're creating for your registrants. Here are some pieces of the event you'll need to consider.
The Registration Experience
You've come up with a ticketing and pricing structure and decided which add-ons you want to make available to your attendees. Now it's time to think about what the registration process will look and feel like for someone who wants to attend your event.
If you're selling tickets to a non-private event (as opposed to an invitation-only situation), you'll need to build an online form people can use to register. Make sure it includes:
Each of your ticket options
Descriptions for what each ticket option includes
Notes about how to get any additional add-ons
Options to buy a table or buy a sponsorship (optional)
An event description
Details like date, time, and location
A note about what money raised at this event will support
The ability to make a donation in addition to registering for the event (optional)
After you've set up your form, take the time to submit a few test registrations. If you can, do it on a couple of different devices! That will help you make sure your registrants will have a positive experience whether they're on a desktop computer, an Android or Apple phone, or a tablet.
Seating Arrangements
How will you seat your event attendees? You have two options: You can assign attendees to specific tables (or even specific seats, if you want to get really intentional about it), or you can have general seating.
If you choose to have assigned seats, make sure you come up with a seating chart well in advance of your gala. It will also be important to think through how you communicate to your attendees where they will be seated. Will you have a chart they can reference? Should you give them their seating information upon check-in? What's your plan for attendees who want to switch seats?
Choosing to share seating information during the check-in process is a common solution—and that's something to consider as you work through your check-in process.
Attendee Check-In
The check-in experience at your event sets the tone for the rest of your fundraising gala. If your event attendees can easily show staff their tickets and receive programs, purchase or collect raffle tickets and other extras, find their seats, and settle into the evening, they'll have a great night.
But awkward or unorganized check-in processes can taint the rest of evening, even if everything else goes smoothly.
As you prepare for your event, make sure you have a plan in place for:
Which staff or volunteers will manage check-in tasks
Collecting tickets
Tracking people who did and did not attend
Sharing important information with guests
Communicating things they need to know (like when different parts of the night will begin, details about valets or parking validations, etc.)
Collecting payment if they want to purchase add-ons
Requests to change seats, change meals, etc.
Your check-in process will set the mood for the rest of your event. Give your registrants a great experience by taking time to think through how it will work!
Fundraising Support
Your fundraising gala will (hopefully) result in gifts from the people who attend. But how will you facilitate those gifts?
The people who attend your event will want to support you in a few different ways. Make it easy for them to give to you by:
Creating a donation form they can use on their mobile devices
Adding QR codes that point to that donation form to things like event signage, programs, and table signs
Having a staff member or volunteer available to take donations of cash or checks
Assigning one or two staff members or volunteers to take in-person gifts via credit cards
Sharing information about how people can donate to you if they want to give at a later date
You may also want to have a handful of event staff ready to answer questions or help donors who want to give via phone but need tech support.
This is one of the most important parts of your planning! Giving your attendees a good donation experience will result in more gifts and a higher likelihood of meeting your event's fundraising goals.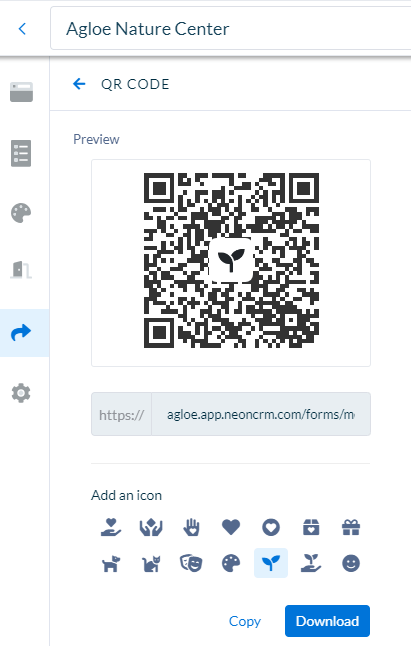 13. What Will Our Program Include?
Part of your event planning should focus on the program for your event. You'll almost certainly want to include speakers that can share stories, educate and inspire attendees, and invite people to donate to your cause. What else will you include?
Have a plan for identifying and booking people who will be part of your program, like:
Speakers
Emcees
Auctioneers (if you're including a live auction in your event)
Musical acts
DJs
You'll also want to put together a schedule for your event that clearly outlines—to both your attendees and the people participating in your program—when each part of your event will happen and what it will include.
14. Who, If Anyone, Will We Recognize at Our Event?
Fundraising galas are frequently opportunities for nonprofits to recognize outstanding donors, volunteers, and staff. As you plan your event's program and schedule, make sure you have a plan for any supporter recognition you'd like to include.
Some details you'll want to think through include:
Who you plan to recognize (and why)
Whether that person will be comfortable with public recognition
How much you want the person to do (example: Will they simply accept an award? Will you ask them to make a speech?)
When and how you'll prepare that person for the evening
What, if anything, you'll present that person as a thank-you for their support
Public recognition at a special event is a powerful way to show appreciation for someone who's gone above and beyond for your organization. Planning this part of your program in detail will ensure it goes smoothly.
15. What's Our Plan for Bumps and Emergencies?
Anyone who's planned an event knows that there's always something that doesn't go the way you intended. And, while it's impossible to anticipate every possible thing that could go awry, coming up with a game plan for setbacks is an important part of event planning.
Sit down with your team ahead of the event and think through everything that could go wrong. Then, come up with a plan for addressing the major issues. We do this at Neon One before major events, and it's a huge help!
During your talk, you'll want to think through how to approach both small "bumps"—like an attendee having a hard time making a gift on their phone or even being over-served at the bar—and bigger emergencies that will have a larger impact on your gala.
Some bumps and emergencies to plan for include things like:
Late or missing vendors
Problems with audio/visual equipment
Speakers or entertainment canceling
Internet outages or tech problems
Inclement weather
In addition to planning for problems, be sure everyone who will be working the event has contact information for anyone who will help handle those issues. Knowing who to contact if your caterer brought the wrong amount of food isn't helpful if nobody knows how to reach them!
16. What Volunteer Help Will We Need, and How Will We Support Them?
A great set of volunteers can make your fundraising gala run smoothly, but only if they understand what they need to do and when they need to do it.
Recruiting volunteers to run your event is an important step, but you'll also need to come up with a schedule for them and make sure they understand how to complete the tasks you ask them to do.
While building your volunteer's plan, make sure you consider:
What parts of your fundraising gala require volunteer assistance
Which of your volunteers are most well-suited to each task
How you'll handle volunteer assignments
How you'll communicate with, train, and support volunteers
Who will be volunteers' primary contact if they need help
It would also be helpful to think through how you'll thank your volunteers for donating their time to making your gala a success.
Will they get free access to the event, including meals? Will they get raffle tickets or event swag? Can you plan a small volunteer appreciation gathering after the event?
Effectively managing your volunteers, then showing them how much you value their support will be important steps in keeping those volunteers involved with your nonprofit. Don't skip this step!
17. How Will We Measure Our Fundraising Gala's Success?
At the beginning of the planning process, you set goals for your event. One of them was your overall fundraising goal, which will (hopefully) be fairly easy to report on. Others, like acquiring a certain number of new donors or connecting with particular donors, may not be as straightforward.
With your team, discuss;
How you'll report on your gala's success
What platforms (event ticketing software, online fundraising platforms, your CRM, etc.) will contain which pieces of information
Who will be responsible for reporting on which goals
How you'll record interactions with donors, volunteers, and other supporters
Planning this in advance will make it easier for you to find the right numbers and talking points in the days after your event.
18. How Will We Follow Up With Attendees, Sponsors, Donors, and Volunteers?
Your event isn't over right away! Even after the last donor leaves and the caterers are sweeping up, there's still one more task to cross off your event checklist—following up with your supporters.
The way you communicate with your attendees, volunteers, donors, sponsors, and other supporters is almost as important as the rest of the event.
Put together a communications plan for after the event. Your messaging will probably look a little different for each of the groups who made your event possible—a company who gave you a deep discount on your catering shouldn't get the same follow-up email as a donor, for example—but it will make them more likely to support you again in the future.
Make sure you communicate:
How thankful you are for each group's support
What they helped achieve (amount raised, clients served, hours volunteered, etc.)
What they will make possible because of their involvement
Your follow-up communications will influence the way your supporters feel about your experiences (and your organization as a whole) after the big event.
Do It All With Neon CRM
Whether you need to sell tickets to your upcoming fundraising gala, create donation forms for your event, communicate with your supporters, or record your attendees' activities in your donor database, Neon CRM makes it possible. Our suite of tools can't plan your next event for you, but it can make the process easier!
Want to see it in action? Join one of our group demos! They're a great way to get a feel for how Neon CRM can support your organization without the pressure of a one-on-one sales call.
Join the discussion in our Slack channel on connected fundraising