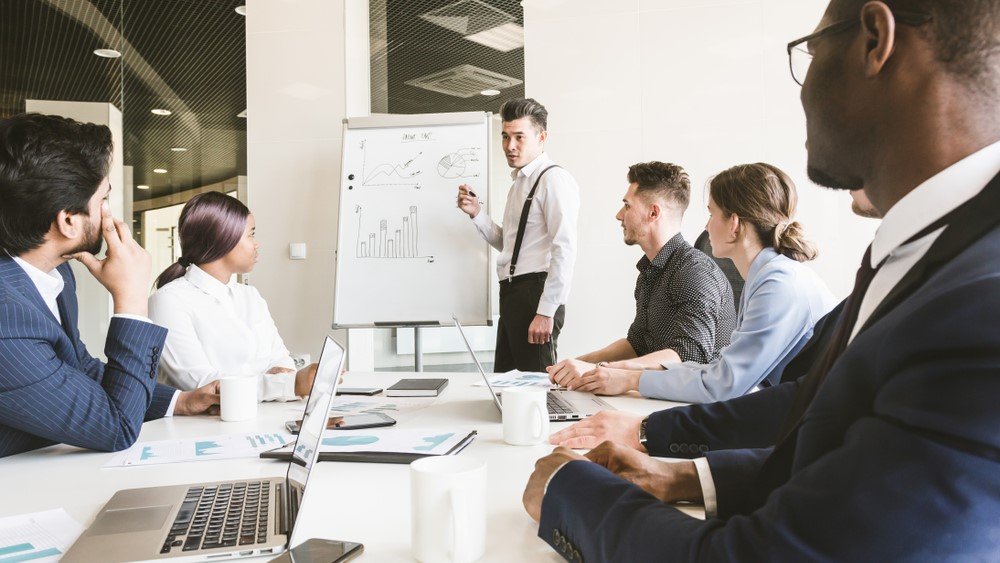 Association management software suites can lift a really heavy load for your organization. The right platforms make it easier to communicate with and engage your members so you can stay on top of renewals and recruiting. There are a lot of options out there and a lot of conflicting information on what these platforms should do for you. The simplest explanation is that association management software should take on the burden of administrative tasks so you can concentrate on growing your organization.
Key Engagement Features of Association Management Software
With the right association management features, you can control all parts of member engagement and improve your processes and communications with the information you gain. Here are some things to look for:
| Feature | Function |
| --- | --- |
| Member Database | Association management software needs data to work. An integrated member database will allow you to use all of the features effectively. |
| Communication Tools | You need to keep in regular contact with your members so they'll stay engaged with your organization. Your association management software should make that easy with tools for email management, event reminders, workflow, registrations, and member contacts. |
| Member Portal | Self-service options for members are very important. Your software should include a portal where members can access exclusive features, pay renewals, register for events, and connect with other community members. |
| Analytics and Reporting | Analytics and reporting are central to improvement. The ability to track engagement metrics like event attendance, email open rates, and other membership activities will help you improve your future outreach efforts. |
| Personalization | Generic mass emails that aren't customized for the recipient aren't as effective as targeted, personalized messages. Good association management software will allow you to customize your messages based on your members' type, activity, participation level, or other factors. |
| Automation | Automated tools can help you with things like sending emails and receipts, setting tasks, and tracking renewals and member retention. The right association management software will allow you to set triggers in your system that will kick off these automated tasks. For example, a new member registration might schedule a series of welcome emails or an approaching renewal deadline could trigger a reminder message. |
With all the available association management platforms, it can be hard to narrow down the right choice for your organization. Some of the above features may be incredibly important to you while others are less so. To make it easier, here are seven top association management platforms to consider.
7 Association Management Platforms to Consider
The following seven association management platforms include many of the key features listed above and more.
1. Neon CRM for Associations

Neon CRM for Associations is our solution for member management and engagement. It includes a membership database and all the tools needed to communicate with and engage constituents. We also offer robust reporting and membership tracking along with automated workflow and communication features. This is an excellent tool for midsized and rapidly growing organizations.
Price
Neon CRM follows a revenue-based billing model to allow flexibility for growing organizations. Our base plan for a small organization starts at $109 a month.
Key Features
Membership management tools
Unlimited forms
Unlimited records
Optional website builder
Payment processing
Reporting and analytics
Customizable features and dashboards
Email tools
Personalization tools
Automated workflows
Unlimited users, forms, templates, and records
Revenue-based billing
Extensive integrations
Drawbacks
Costs can be higher for enterprise-level organizations and some of our more advanced features have a bit of a learning curve, though support is always available to help.
2. MemberSuite

MemberSuite is a comprehensive solution to association management, combining member management tools with e-commerce and accounting software. This cloud-based platform is focused on midsize to large associations.
Price
Pricing requires a quote, though the company website notes that plans start at $2,000 per month.
Key Features
Membership management
E-commerce support
Custom branding features
Accounting software
Reporting and analytics
Comprehensive management
Drawbacks
The $2,000 minimum prices out just about all but the largest associations. However, for those enterprise organizations that can afford it, this is an all-in-one solution.
3. Wild Apricot

Wild Apricot is a well-known name in association management software. It offers a range of tools for member management, communication, events, and more. It's targeted at small to medium-sized organizations.
Price
Wild Apricot bases its pricing on contacts. Personal plans of up to 100 contacts start at $48 per month, and larger enterprise-level plans with 15,000 contacts start at $420 per month.
Key Features
Event management
Website builder
Payment processing
Email marketing
Reporting and analytics
Customizable membership forms and invoices
Free trial
Drawbacks
Users of Wild Apricot have mentioned limited customization options in the website builder as well as a shortage of integrations, reporting, and analytics.
4. NimbleAMS

Nimble AMS offers member management, e-commerce, reporting, and other tools for running midsize to large associations. This cloud-based system is built on Salesforce and offers automation, ongoing upgrades, artificial intelligence integrations, and other advanced features.
Price
Quotes for Nimble AMS are based on the specific needs of the organization and require a quote.
Key Features
Member management
Event management
E-commerce
Website building tools
Extensive integrations
AI and automation tools
Drawbacks
This platform can reportedly be expensive for small organizations. Users also report difficulty in setting up the software for the first time and migrating data.
5. Novi AMS

Novi AMS bills itself as a platform "built for associations by associations". This cloud-based solution offers a wide range of member and event management features, as well as reporting, eCommerce, and financial management.
Price
Novi AMS bills its clients based on their annual revenue. The lowest plan is for associations that make less than $400,000 annually, with a base price of $719 per month along with the $2,995 onboarding fee.
Key Features
Member database
Events management
Mobile friendly design
Reporting and analytics
Communication tools
eCommerce
Drawbacks
Novi AMS can be an expensive tool for smaller organizations. Users also report limitations as far as reporting and analytics.
6. CiviCRM

CiviCRM is one of the few open-source solutions on the market—which means that the source code of the platform has been made publicly available. This free option helps nonprofits manage their contacts, outreach, events, and more. This is a solution that's best for organizations that have existing in-house technical talent.
Price
CiviCRM's base plan is free but users can customize it by purchasing additional modules separately.
Key Features
Contact management
Event management
Grant management
Free to use open source software
Customizable features
Easily accessible documentation and support
CMS integrations with WordPress, Drupal, and more
Drawbacks
This may be challenging for organizations without a lot of technical knowledge or support. Costs can increase quickly as modules and features are added.
7. MemberClicks

The final solution on our list is another cloud-based option designed for small and midsized associations. This provides basic association management tools as well as website-building support. There are also additional modules and features organizations can add.
Price
MemberClicks adapts its pricing based on the association, with plans starting at $4,500 annually.
Key Features
Event management
Email marketing
Payment processing
Mobile-friendly design
Easy-to-use interface
Website support
Customized pricing
Drawbacks
Users have reported challenges with the website builder, and pricing may be too high for smaller organizations.
Engaging Members With Neon CRM for Associations
There are a lot of association management software suites to consider. The best one for your organization will depend on your size, your budget, and the resources you have available. Weighing their costs, features, and disadvantages should help you land on the right option for you and your members.
Neon CRM for Associations is an excellent association management software for midsized and rapidly growing organizations. Our features, billing model, and top-tier customer support can help you improve engagement and better manage your members. Contact us to schedule a demo.
Join the discussion in our Slack channel on connected fundraising