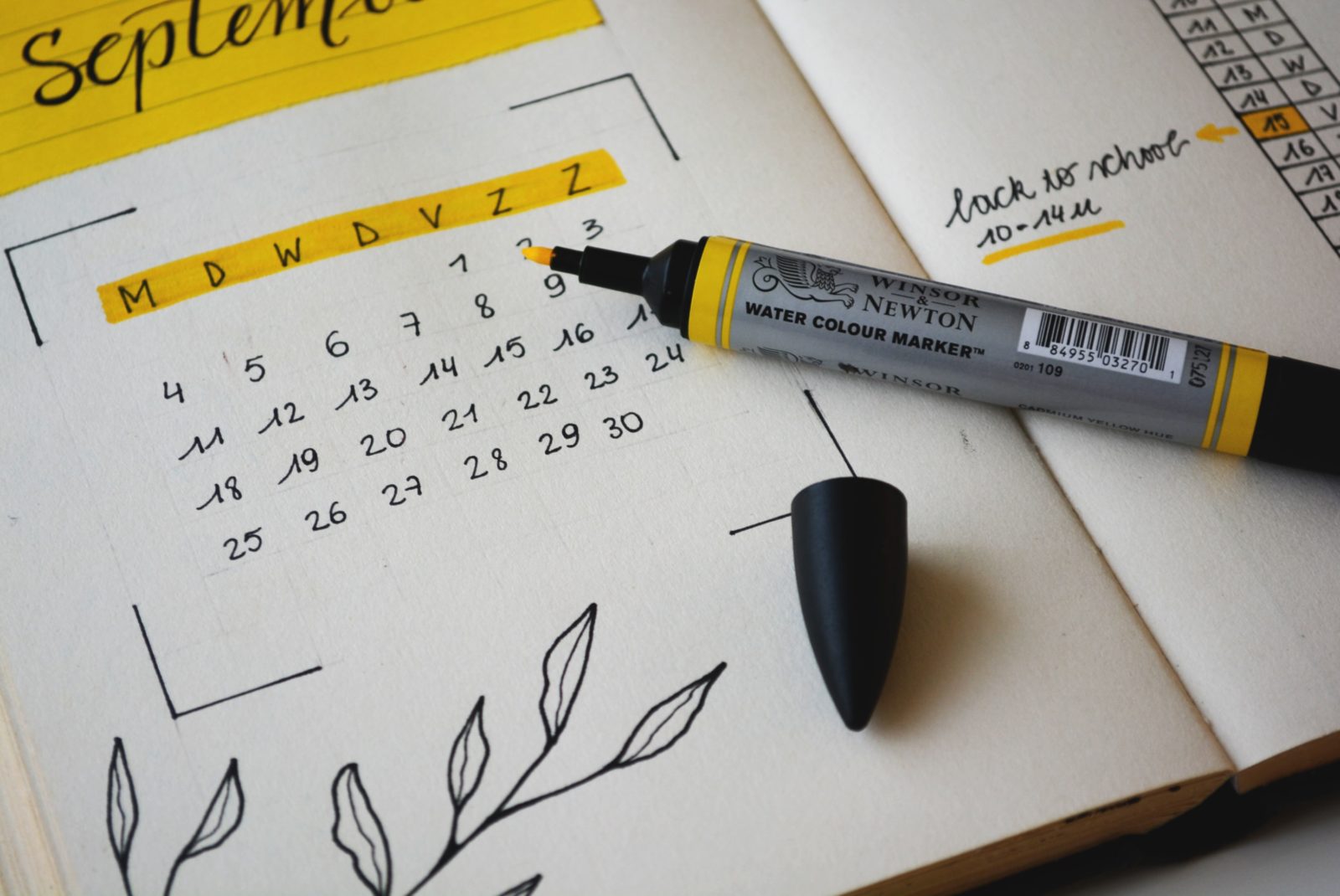 When you're part of a small or medium-sized nonprofit, time is always at a premium. And if you're a staff member in charge of producing content for your nonprofit, you know how time-consuming content creation can be.
That's why you have to plan ahead: A robust content plan will save you time—and brain space—and help you produce great nonprofit content while also tackling the rest of your mile-long to-do list. With a good nonprofit content plan, you can focus on creating timely, effective content instead of scrambling to cook up last-minute communications that don't move you toward your goals.
To help you build your content plan, Neon One has created a 2023 Nonprofit Calendar that you can download as a PDF or add to your existing personal calendar. To download the calendar or learn more about nonprofit content planning, here's a quick overview of this article:
What's in Neon One's 2023 Nonprofit Calendar?
The Neon One 2023 nonprofit calendar highlights U.S., international, and worldwide holidays as well as cause days and awareness events like Women's Equality Day (August 26), Suicide Prevention Month (September) and Giving Tuesday (November 28) that are relevant to a wide range of nonprofits .
Whether you're a humane society, a food bank, a veteran's charity, a public health nonprofit, or any other kind of social good organization, this nonprofit calendar can help build your content plan for 2023.
How Can I Download the Calendar?
The calendar is available as a downloadable PDF, which also comes with a list of related blogs, videos, ebooks, and community resources. With this PDF, you'll have the beginnings of your 2023 nonprofit content plan all in one place.
You can also add the calendar to your personal Outlook, Google, or iCal calendars.
Add to Your Personal Calendar (ICS)
Still not sure what the calendar includes? For a quick reference, you can click the button below to view the 2023 nonprofit calendar on our website:
The Benefits of Content Planning
Creating a solid—but flexible—content plan will save you time and hassle while ensuring your donors, volunteers, and supporters are staying engaged with your nonprofit's mission. Here are the 5 primary benefits to content planning:
1. It Saves Time
Content ideation and development are always going to be time-consuming tasks. Even writing a short Facebook post for your nonprofit will eat up some of your schedule. But a surefire way to make content production even more time-consuming is to do it at the last minute. A content plan will help you produce your emails, social media posts, and fundraising videos in small, manageable steps instead of cramming everything into a hurried day or two that ends with pushing other important tasks down your to-do list.
2. It Helps Prevent Nonprofit Burnout
Everything we described in the previous section about the time suck of last-minute content creation can also be applied to nonprofit employee burnout. If staff are constantly asked to draft last-minute content, they are going to burn out faster and crash harder. You can help staff grow in their roles and remain at your organization by giving them reasonable, long-term timelines to ideate, produce, edit, and publish content. In order to do that, you'll need a plan.
3. It Reduces the Risk of Forgetting Important Moments
The nonprofit marketer's nightmare is showing up to work one day and realizing that today's an important cause day for your organization—and you totally forgot about it. Given the large workloads and nonstop pace of a bustling nonprofit workplace, it's surprising how easy it can be to overlook things like cause days or other important dates specific to your nonprofit. With a content plan in place—especially one that utilizes Neon One's nonprofit calendar—you can prevent that marketer's nightmare from becoming a reality.
4. It Ensures Continuity in a Worst-Case Scenario
A content plan serves as insurance against disaster. If the person in charge of content were to take medical leave or suddenly leave the organization, having a plan in place means that the rest of the team can easily step up and take over. Without a plan, that team would be left scrambling to figure out what content should be produced when and for which channel. A simple spreadsheet could be the difference between internal chaos and a smooth transition.
5. It Creates Better Content and a Better Donor Experience
If you're creating content along a reasonable timeline and allowing time for several drafts and edits with input from multiple staff members, it's going to be stronger than content that's whipped up as needed. Specifically, this content is going to be far more consistent. The voice, tone, and messaging will remain the same across different channels and mediums, allowing donors to better connect to your organization's work and mission. If you're looking to build a strong relationship with donors, a content plan that supports a single unified voice is a must-have.
What Counts as Content?
Before we can talk about building a content plan, we have to nail down what we mean by "content."
Broadly speaking, content is any type of media your nonprofit creates for supporter or client consumption. It can be an email, a Tweet, a TikTok video, a report, a slideshow, a speech by an executive, or a donor thank-you note.
That's a lot of stuff! But it's all vital to supporting your nonprofit's mission. Content is one of the best ways you can connect with your audience, ask donors for a gift, and share the good news about your organization's impact.
The Basics of Nonprofit Content Strategy
Your content plan should support your nonprofit's overall content strategy. If you have a content plan without a strategy, that's like setting off on a roadtrip with a map but no destination. Soon enough, you'll just be driving in circles.
So first, plan your strategy. Any good content strategy contains the following six elements:
1. Message
What information do you want to convey with your content? For a nonprofit, your message should always tie back to your mission and your work (i.e. your mission in action). But the message will also change depending on what action you're trying to inspire. For fundraising, this message often ties back to donations and the reasons people should donate. For volunteer recruitment, it's probably information about the opportunities available and reasons someone should sign up. Your message might change a little bit based on the next element.
2. Audience(s)
Who is your content intended for? In other words, who are you trying to reach? What do they want to know about your nonprofit? It's likely that your organization has more than one audience. Donors are an important audience, but even they can be subdivided into different audiences: long-time donors vs. first-time donors, large donors vs. medium donors vs. small donors, and long-time small donors vs. first-time large donors are just a handful of groups you probably already have in your donor base. Other audiences to consider include clients, volunteers, event attendees, and community members. Audience segmentation—the art (and, really, science) of subdividing audiences into distinct groups—is much easier if you have a nonprofit donor management software like Neon CRM to store, analyze, and act on your audience data.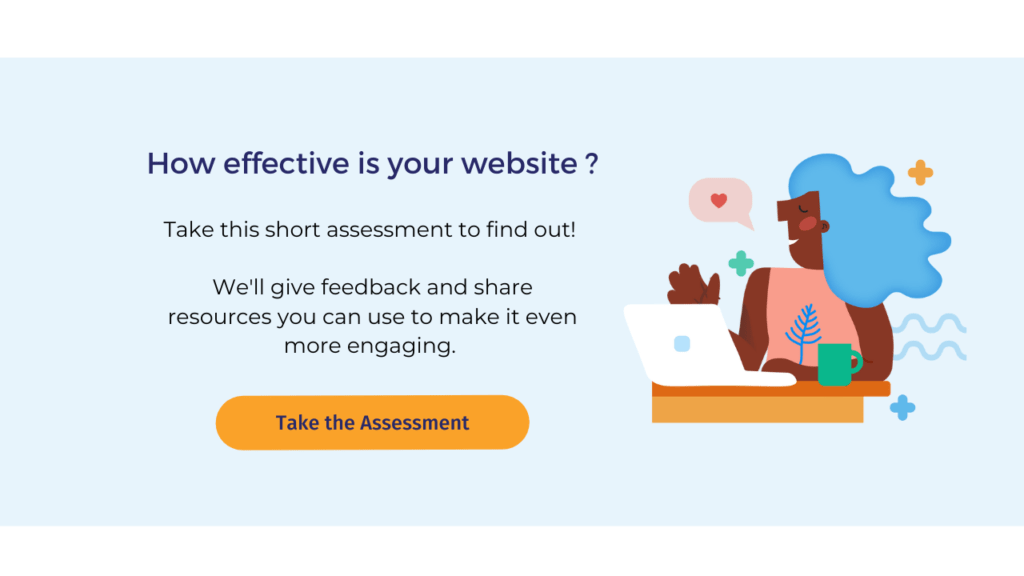 3. Content Type
What angle are you taking to convey your message? There are several different ways to inspire donors to give, for example. A donation-centered message could take the form of several different content types: a heart-warming client story, an graphic-heavy update on an ongoing campaign, a volunteer testimonial, an educational deep dive into a topic of interest, or something completely unique. The possibilities for the content types you can use are nearly endless, and there might even be types of content that are entirely specific to your organization or sector. With content types you use frequently, it's a good idea to create loose templates that staff members can use to speed up the process. A testimonial, for instance, could include a standard list of questions for a staff member to use when interviewing the client to help craft their story.
4. Content Format
What media form will your content take? Will it be a written email, a video, or an email with a video embedded in it? Common formats for content include emails, direct mail letters, social media posts (consider each social media platform its own format), digital ads, videos, web pages, event literature, signage, merchandise, and speeches. Choose the format that is the strongest pairing for your message and content type, but remember that some messages can be delivered effectively via multiple formats. A humane society posting about a dog up for adoption could make a short video, a Facebook post, a web page, and an email.
5. Channel
How will your content be delivered to your audience? The three primary channels used by nonprofits are email, social media and direct mail. Which channel you use can affect both your message and your content format. A social media post will address a wide, public audience, and social channels are very well-suited to video. On the other hand, a direct mail piece is better suited for a letter from your leadership team addressed directly to your donors. And nonprofit email is one of the best ways for organizations to provide regular updates (and asks) to their supporters. When considering your channels, make sure that you are using data-backed insights to determine which audiences prefer which channels—and don't forget to include the content that your team is posting on your nonprofit's website!
6. Metrics
How will you measure the impact and effectiveness of your content? No nonprofit content strategy is complete until the team has an agreed-upon method of measuring impact. Otherwise, you're not executing a strategy, you're simply producing content and hoping for the best. Nonprofits are always mindful of their budgets, so using metrics for your content is critical to demonstrating meaningful ROI. Common metrics you may want to track include likes, comments and shares (for social media channels), opens and clicks (for emails), pageviews and email sign-ups (for web pages), and plays (for videos). Of course, you'll want to avoid "vanity" metrics by tying your metrics back to organization-wide KPIs like new donors or donation size. Metrics should not only be used to measure impact; they should also be used to set goals. If your content strategy includes the goal of increasing Instagram video views by 300% by the end of the year, you can use metrics to monitor your progress towards that goal and reassess your strategy if you're off your pace.
Those six elements come together to create a content strategy. Once you have your strategy in place, a content plan can help keep you on track. For more information on these topics, check out our blog post, Marketing for Nonprofits: How to Reach Your Donors Online.
Use Your 2023 Nonprofit Calendar to Start Content Planning
As you take your content strategy and turn it into a plan, break that plan down into quarters, months, weeks, and days. This is where Neon One's 2023 Nonprofit Calendar will come in handy to help you identify areas of opportunity or risk.
Content strategy—just like fundraising—is a marathon, not a sprint. There are going to be times of year when your nonprofit's voice should be louder and times where it can be a bit softer. While you want to have a steady cadence of communications and content going out, you should plan for ebbs and flows. Otherwise, you're going to burn out your supporters with constant messages—or you could even do reputational damage by sending out certain messages at an inappropriate time.
Keep an eye out for the following opportunities on your calendar as they relate to your nonprofit
Awareness Months
Awareness Days
Days of Celebration
Holidays
Awareness Months are times of the year when your nonprofit can really shine and make use of increased attention surrounding your mission. Awareness Days and Days of Celebration are another great opportunity to increase your visibility and engagement; you can create content leading up to the day as a way to build momentum.
Holidays can be another useful peg for a campaign, depending on your nonprofit's scope. It could also be a time when you post a nice message on social media and otherwise ratchet down your communications for the day. You should also stay aware of the seasons and special but more informal times of year, like Back-to-School season.
Don't just look out for areas of opportunity. Look out for areas of risk as well. Here's an example: September is Childhood Cancer Awareness Month while October is Breast Cancer Awareness Month. A breast cancer charity that ramped up their content—or even ran an online donation campaign—in September could open itself up to accusations that it's stealing the spotlight from another important cause, childhood cancer, even though Breast Cancer Awareness Month is less than 30 days away.
Given the strong emotions that are tied up in the many, many causes that nonprofit organizations and charities support, make sure you keep an eye out for these areas of potential risk. A spoonful of careful planning now could save you an ocean of damage control later.
Layer in Your Nonprofit's Internal Calendar
Like any business, your nonprofit should have a calendar of important internal dates and deadlines. Layer these events into your calendar so you can have a more complete picture of your organization's needs and limitations. For instance, scheduling a fun Q&A blog post with your head of finance for the end of your nonprofit's fiscal year—when they are going to be super busy—is not great content planning.
Events specific to your nonprofit that you should add to your content calendar include:
Board Meetings
Beginning and End of Fiscal Year
Events
Fundraisers
Conflicting events held by other nonprofits in your community
Here's an example regarding that final item: You don't want to spend a ton of time and money promoting your gala in January on the same day the nonprofit down the street is holding their own event. This can seem tone-deaf or manipulative if you're not careful.
Your nonprofit will likely already have plans in place for fundraising campaigns during certain periods of the year. For instance, the end of the year is usually one of the best times to hold a fundraiser as 31% (nearly one-third!) of all annual giving happens in December. Following that end of year rush, most nonprofits then ease up on fundraising for a while after the start of the new year.
As you're building out your content plan, dig into your donor data to identify if there are any broader trends you can find. For instance, maybe the new year is a great time to promote classes or volunteer opportunities even if you aren't asking for donations. Neon CRM has built-in tools to analyze your donor database and create clear, actionable insights. If you'd like to know more, schedule a demo today.
Schedule a Neon CRM demo today
Build a Content Process
Once you have your dates set, you can start ideating your individual content pieces. But first, you'll want to build out a process for that content to be created.
In general, you'll want to create different standardized timelines for different types of content. For instance, a simple Facebook post requires far less creation and review time than client testimonial video. You can create a shorter timeline for the former and a longer one for the latter.
These standardized timeline will include time given for each of the following:
Creation
Editing
Approval
Uploading
Creation generally involves the researching, writing, shooting, or designing for each piece. Editing can involve self-editing from the creator, but should also include other team members (and preferably should include multiple rounds of edits). Approval might vary from piece to piece: A tweet might require a quick sign-off whereas a cornerstone campaign video could require executive and board review. Uploading is usually quick, but might take longer with videos than it does with text or pictures.
Once you have a content process built out, your team (even if you're just a team of one) will be far better equipped to produce high quality content in a reasonable amount of time. For each piece of content, you can start from the publish date and work backwards using your standardized timeline to create a series of easily manageable individual tasks for your team members.
Without a content process in place, a team member who looks at their to-do list and sees a single item titled "fundraising video" due in a month has to spend a lot of time creating their own sub-tasks and budgeting time. Someone who knows that they have to shoot this week, edit next week, and upload their video the week after is able to use their time much more wisely.
Be Ready to Suspend Your Plan
While you should be dedicated to hitting the dates scheduled in your content plan, there will always be times where the plan needs to be put on hold. Natural disasters, conflict, economic uncertainty, or other current events may require suspending your content plan for a period of time.
And that's okay! The best reason to have a content plan is that it will help you produce content in a timely and effective manner. A nonprofit content plan saves you time, results in better content, and creates an overall better experience for donors. If you have to hold off on publishing content for a while, you still have it ready to go when the time is right.
While it's important to plan your content in advance, it's also important to be flexible enough that you can change the plan when required. You should never feel pressure to publish content because it's "in the plan" when you have a compelling reason—like an ongoing natural disaster—to hold off.
Do You Have a Nonprofit Content Plan for 2023?
When looking at the pros and cons of content planning, it quickly becomes apparent that there are no cons to content planning. There are only pros. Creating a content plan will help you produce better content that connects supporters with your nonprofit's mission, all while saving you and your team precious time and boatloads of unnecessary stress.
Even if you don't have the bandwidth to create a fully fledged plan like the one we 've set up in this article, getting even a bare-bones version together will help you immensely. By starting a nonprofit content plan, you'll be setting yourself, your nonprofit, and your donors up for success. Download our nonprofit calendar and get started today.
Join the discussion in our Slack channel on connected fundraising