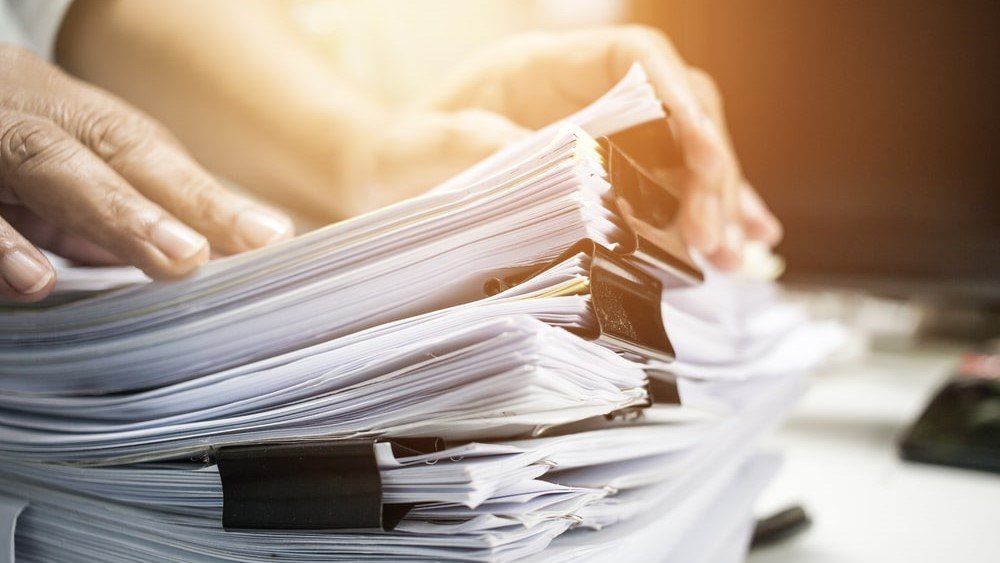 Your donor account management isn't just an administrative task. It affects everything you do. With good management practices, you can mobilize your donor base by crafting campaigns and messages that engage users. With poor practices, you do the opposite by sending duplicate emails with off-target messaging and inaccurate information. These six donor account management best practices will help you create a database that supports ongoing engagement.
1. Gather the Right Information
Getting to know your donors involves a lot more than just asking for their names, payment details, and address. It also includes tracking the details and connections an individual has with your organization. So how do you gather this information?
Using online donation forms to gather extensive information may seem easiest, but it's more likely to dissuade donors from completing their gift. The same goes for other types of online forms, too. In fact, almost one-third of individuals who abandoned a form online reported doing so because it was too long. In the for-profit sector, that amounts to a lost sale. In a nonprofit, you lose a potential donation or ongoing relationship.
So how do you gain the data you need without overdoing the form? Launch a donor survey to gather some information about your supporters—just make sure they're not too long! You can also collect that information from every donor interaction. You can keep your initial contact short—like having a short, streamlined donation process— and then build out their donor record as you interact with them further.
For example, say a regular donor to an animal shelter, Roberta, has access to a donor portal. She's used it to add some information about herself but mostly leaves the fields blank. One weekend, Roberta decides to participate in a volunteer event with her daughter, Marcy. In good donor account management, Marcy's sign-up would trigger the creation of a new constituent record. That record could then be linked to Roberta's as the parent account. The organization now has a new supporter and more information about Roberta that they can use to personalize communication with her.
To learn more about personalizing your donor communication, read our guide, Donor Communications at Every Lifecycle Stage.
2. Segment Your Data
This is one of the most important parts of account management because it's what makes your data useful. It's how you adapt your communication to different groups of supporters and make it more personalized.
We can use the prior interaction with Roberta and Marcy as an example. Marcy's participation at the event makes her a volunteer but not necessarily a donor. She's also a minor, so her donations are most likely coming from her household and will come from Roberta. It doesn't make sense to target Marcy with appeals for donations, but it would still be beneficial to let her know about upcoming volunteer events—especially ones focused on teens.
In the organization's donor management database, there should be a way to segment Marcy's data while still connecting it to Roberta's. Marcy's record would be placed in a grouping with similar ones—teen volunteers whose parents are regular donors. Meanwhile, Roberta's donor record is kept in a group with other regular donors who have participated in events and have children. Now, communication for both of them can be utilized in the right way. Roberta may receive regular messages about fundraising events, especially family-focused ones. Meanwhile, Marcy will receive messages about volunteering opportunities. 
For more information on donor segmentation strategies, visit our post, 4 Donor Segmentation Strategies That Drive Results.
3. Unify Your Fields
What would you call a donor like Roberta in your database? For example, say you're using a program like Excel spreadsheets to keep track of your donor records. When Roberta first donated, she gave cash at an event she learned about online. Someone added a line listing her as a "donor" but they spelled her name "Robertta." Then, when she became a recurring donor, someone searched her name in their list and couldn't find it (due to the misspelling). So they added a new line, listing her as a "recurring donor." When she volunteered, she was added to an entirely different spreadsheet when her information was transferred over after the event.
Roberta now has three records in one system because no one can agree on what category she fits into. Those records can result in duplicate emails and messages that will overwhelm Roberta until she sends all of them to her spam folder and misses further communication with your organization.
A simpler way to manage multiple kinds of interactions while eliminating the issue of redundant records is to restrict who can add records and what fields they can use.
For example, in the CRM that the organization uses to track Roberta's data, users are restricted from creating new records so the data can be validated before it's added. The first time Roberta donates, the person taking her cash gift used her email to pull up the information she submitted in the donor portal. That individual verifies her information is accurate before giving her a receipt. In the CRM, the donation triggers a change to a field marked "Donor?" switching it from a "No" to a "Yes."
Then, Roberta decides to participate in a recurring monthly donation program. All the information from her donor record is used to prepopulate all the fields for that recurring donation. Meanwhile, the submission of the recurring donation triggers another field labeled "Recurring Donor?" to change from "No" to "Yes."
Finally, Roberta signs up for the volunteer event. All the information needed is collected using her donor record, making the sign-up easy. The sign-up triggers a change to a third field labeled "Volunteer?" which switches from "No" to "Yes."
Now, the organization only has one record for Roberta, but that record reflects all of her roles supporting the organization. They can immediately see at a glance that she's a regular financial supporter and that she volunteers, meaning she is highly engaged with the organization. She can be grouped with individuals like her, who have "Yes" marked for all three categories.
Meanwhile, individuals like Marcy will have "No" marked in all the financial contribution categories, but "Yes" marked as a volunteer which enables them to be targeted with volunteer-specific opportunities.
Minimizing the options available for people changing Roberta's records means that there's less room for error when individuals enter information. It cuts your risk of duplicate records and builds unity into your database. It will also support your efforts to improve your communication by adapting your templates.
4. Adapt Your Ask
Your donors' information will help you use the database you've built to connect with your donors in a more meaningful way. When you create emails and appeals, you can change the messages you send to your constituents to speak to those in your more specific categories. You can also change your message based on donor details, like their financial contributions.
We can again use the example of Roberta and Marcy to show how this works. Marcy donated $10 at the last fundraiser to support cat adoptions. That donation added her to the donor category and tracked that she's donated to a campaign specific to cats. Roberta has also donated to campaigns specific to cats. They're in the same category, so the message could be the same for both. However, you can personalize it a bit more at the donor level.
Asking for a specific amount from your donor is a well-known way to improve donations as it gives them a clear direction. However, the amount should be tailored to the donor.
Roberta has a history of giving $100 for fundraisers related to cats. Marcy has a history of giving $10. In the appeal letter to Roberta, she's given three options based on her giving history— $100, $150, and $200. The amounts for Marcy are adapted to $10, $15, and $20 in her email. The requested amounts change; asking for too little from Roberta is a wasted opportunity while asking for too much from Marcy could intimidate her and deter her from giving.
Of course, you're only able to adapt your ask effectively when you're tracking your donor's history and interactions. Regularly revising how your database performs is a critical part of donor account management.
5. Continuously Improve by Monitoring Metrics
The activity in your donor record will also tell you how engaged they are with your organization. There are a few KPIs specific to donor activities that you should keep in mind.
Appeal Conversion Rate
(Average gift $ x average # of gifts) x Average years of engagement
Donor lifetime value is the average amount you can expect someone to contribute over the life of their relationship with your organization. You can compare that average to your specific donor's actual total contributions to see how they further your mission. You can learn more about calculating donor lifetime value in this article.
Donor Lifetime Value
# of desired actions from appeals / # of appeals sent
Your appeal conversion rate can tell you how effective certain messaging is for your donors overall as well as for specific segments of donors. For instance, you can compare your overall appeal conversion rate for a specific campaign to the appeal conversion rate for your first-time donors to see how well a specific campaign expands your network.
Donor Retention Rate
# of repeat donors who gave this year / # of donors who gave last year
Your donor retention rate represents how many donors you can keep engaged from one year to the next. While some churn is to be expected, a low retention rate could tell you that you're not engaging supporters. You could look to donors who have longer retention to see what you're doing for them that you may not be doing for your newcomers.
Email Click-Through Rate
# of individuals who click on a link in an email / # of emails sent (expressed as a %)
Your donor retention rate represents how many donors you can keep engaged from one year to the next. While some churn is to be expected, a low retention rate could tell you that you're not engaging supporters. You could look to donors who have longer retention to see what you're doing for them that you may not be doing for your newcomers.
Email Open Rate
of emails opened / total emails sent
An email open rate tells you how many people are opening the messages from your organization. As they can't see the content until they open it, this metric is less about the effectiveness of your message and more about your overall reputation and the quality of your subject lines. If someone knows you, trusts you, and is interested in your subject line, they'll open your email. A low email open rate may indicate that your emails are coming off as untrustworthy or don't catch your donors' attention.
Social Media Engagement
Total # of interactions on content / # of followers (expressed as a %)
Social media engagement will tell you how your donors and supporters are interacting with your content on your various online platforms. That engagement can set the baseline for what you can expect from a campaign. It can also help you find those individuals who comment and interact with content more often so you can reach out to them.
6. Use a CRM Built on Donor Account Management Best Practices
Adopting donor management best practices is easier if you use a CRM that's built with them in mind. Many organizations choose to go with a CRM that's aimed at the for-profit sector. While Salesforce and other tools like it are great for those enterprises, nonprofits may find that the fields and forms don't meet their needs. 
A nonprofit-focused CRM will be a much better solution for handling all the best practices listed above, including tracking donor interactions, categorizing records, and segmenting data. Look for a CRM that is:
Scalable: A growing nonprofit will have a lot of records and user needs. Ideally, the CRM you use will offer unlimited records, users, emails and forms, and templates to support you as your needs change.
Integrated: Your CRM should be the hub that allows you to monitor your efforts across all your platforms, whether you're planning events, sending emails, or running peer-to-peer campaigns. Look for a CRM that will integrate with your existing tech stack to create this central hub.
Customizable: The ability to customize and adapt your fields in your CRM is what supports your personalization efforts. Your nonprofit likely has its own unique data that you like to track for your donors. Your CRM should easily allow you to create fields to track this information.
User-friendly: As a nonprofit leader, you probably don't have access to a giant team of engineers to manage your data. Look for a user-friendly platform that allows users without a lot of technology experience to easily navigate your system
One big factor in CRM selection is cost. It's important to think about your nonprofit's long term needs and goals. If you get a CRM with a record-based billing model, you may find the cost unsustainable as your organization grows. A better option is to work with a company that does revenue-based billing, which will ensure the cost of your CRM is dependent on your actual resources.
To learn more about the benefits of these billing models, see our resource, Nonprofit CRM Pricing: The Benefits of Revenue-Based Billing.
Improve Donor Account Management With Neon CRM
Your donor account management practices are only as good as the CRM you use. With the right platform, you can track interactions, improve communications and build your appeals based on your donor's needs.
Neon CRM can help you adopt the donor management best practices that drive engagement with our flexible, scalable, and automation-ready platform. To learn more, reach out to schedule a demo.
Join the discussion in our Slack channel on connected fundraising