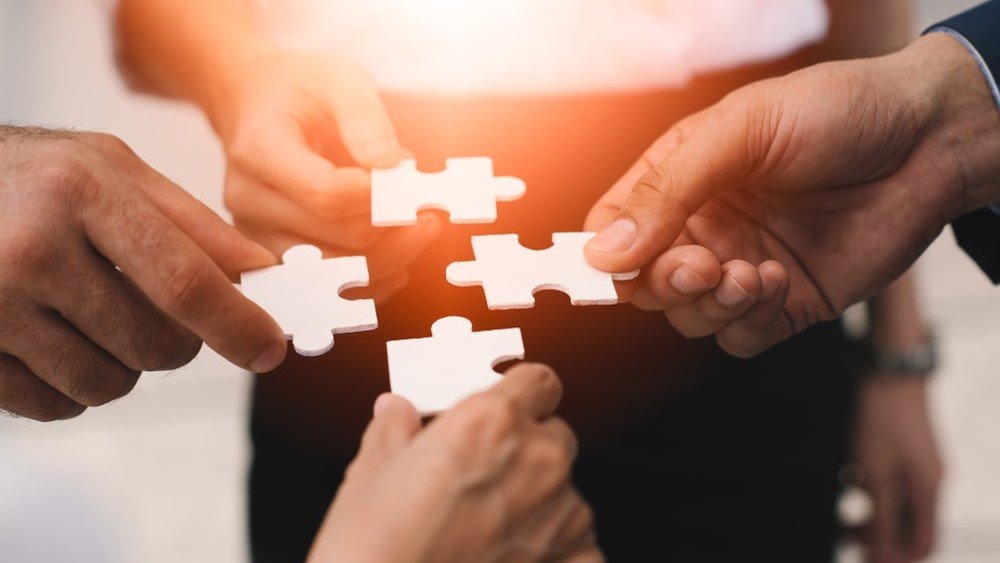 Donor management systems for nonprofits run the gamut from simple Excel spreadsheets to sophisticated tools with automated features and personalization. Almost all nonprofits can benefit from a system that helps them streamline all the stages of the donor journey and improve the user experience. As you establish your donor management system, look for tools that are integrated, customizable, and flexible so you can build and nurture your relationships with your donors as you also support the administrative side of your organization.
Defining Donor Management Systems
Technically, every collection of platforms or tools used to manage your donors is a donor management system—some systems are just more effective than others. Take the typical tech stack familiar to anyone who ever worked for a nonprofit in its early years as an example. Excel spreadsheets, email programs, basic online file storage, and other readily available tools can be used to communicate with donors and track payments. The more you use this system, the more you need it, and the bigger and more unmanageable it becomes.
If you're researching donor management software for nonprofits, chances are you've already realized that these manual methods can be time-consuming and clunky. You're ready to take an intentional approach to manage your donors. That includes building an ecosystem that is integrated, flexible, and scalable. This should be built on six components.
6 Components of Donor Management Systems for Nonprofits
A good donor management system for nonprofits is built on a set of tools that make it possible to manage donors' records, send and track communications, and follow their journey. These components include:
Database: Many nonprofits build their first database in Excel. It's not a terrible program, and there are tons of incredible things it can do. But it's not sustainable for a growing or midsize nonprofit because it's dependent on manual entry. At some point, all nonprofits will need to upgrade to an automated and integrated donor database software that will allow them to manage their donor records using more advanced features.
CRM: A lot of people use the terms CRM (customer relationship management) and database interchangeably, but that's not really accurate. Your database is the collection of stored information you have gathered on your donors. Your CRM is the platform you use to manage that information. It's your method of tracking your donor interactions, segmenting them into groups, reviewing their history, and understanding their interaction with your organization.
Content management systems: A content management system (CMS) allows you to post the content you create to your website. This includes all types of media like videos, audio files, and blog posts. The CMS will also give you insight into what type of content resonates with your supporters the most and help you manage your keywords and digital advertising.
Communication tools: Sending mass emails or completing mail merges for direct mail campaigns will require some type of communication tool like Constant Contact or MailChimp. These will connect the donor database and CRM so you can keep track of all of your donor touchpoints. You may also include other platforms—like Hootsuite, Sprout, or Loomly—that help you communicate with your donors on social media. You'll also need internal communication methods like an instant messaging system (e.g., Slack or Microsoft Teams) to direct the day-to-day activities of your staff.
Payment portals: All nonprofit organizations will need a way to take payments that is secure and compliant with any local or federal regulations. For example, if you take debit or credit cards for donations, you're required to adhere to the Payment Card Industry Data Security Standard, or PCI DSS. Your payment portal should follow these requirements so your organization is always compliant.
Reporting and analytics: You can't make improvements to your organization without understanding where you stand right now. Reporting and analytics software will allow you to take information from your donor database, CRM, content management systems, and other tools so you can see your donor's journey and how to improve it.
These six components are the bare minimum that an organization will need to create an effective donor management system. However, there are other things to look for that will take that system from just effective to truly intuitive.
For more information on building your nonprofit's tech stack, we've created this handy guide, Building Your Tech Stack: 8 Essential Nonprofit Technology Tools.
Building Visibility With Integrations
Organizations can have dozens of interactions with their prospective donors, and those interactions can happen across many systems. For example, your donor may start out by viewing a post that you put on your social media page. They may engage in the comments section and learn more about your organization from the other commenters.
Now interested, they check out your website to take a look at all of your information. They'll want to see if you're a legitimate organization that supports a cause they care about. After they're done vetting you, they may click on your "Donate Now" button which directs them to a payment portal.
All of these actions should be supported by a segmented system. The donor's actions with each part of your system make up their journey. If those different systems are disconnected from each other, you won't be able to track that journey and understand what works and what doesn't. You'll only be able to see bits and pieces of their journey based on what software you're working with.
Integrations tie that journey together and make it consumable. So if you were using a CRM with strong integrations, like Neon CRM, you can get an at-a-glance look at all the actions the supporter took with your organization. On our platform, we offer a donor timeline that can show you all of those actions and when they took them in a single space. That helps you see how smoothly they're moving from one stage to another
Connected systems are also important for moves management, which involves understanding the donor journey and helping move donors from one stage to the next. For example, you may hope to turn a one-time donor into a recurring donor. To get insight on how to do that, you might look at some timelines of existing recurring donors to see what actions they took and what drove them to make sustaining donations. Then, you could intentionally steer your potential recurring donors through the same process.
At Neon One, we offer a full suite of tools that are all integrated in Neon CRM to build this visibility. Payment processing, fundraising software, donor databases, templates and forms, and website management tools all work together to give you full journey transparency. We also integrate with third-party platforms and have an extensive listing of partners for building solutions specifically for nonprofit organizations.
Any time you add a new tool or platform to your overall donor management process, you should make sure it integrates with everything else you're using. Whether you need a new donor prospecting tool, volunteer management service, or communications platform, look for a solution that will work well with your existing system. That way, you can build visibility into your pipeline and understand how to get more out of your relationship with your supporters.
For a more comprehensive explanation of moves management, see our comprehensive moves management guide.
Target the Right Audience With Donor Segmentation
A blitz approach to marketing—wherein a company shares their message or product on every possible channel—is common in the for-profit sector. Big companies have big budgets! They don't have to worry about reaching the right audience every single time. They can send their message en masse and hope it connects.
The nonprofit sector is different. You'll have more limited chances to make an impression on your donors. Your time and resources are also limited. You can't spend a month on a direct mail campaign sending letters to every single donor in your database if you only expect to get a few donations back. You need to send those letters only to those who are most likely to donate to your cause—and who prefer that specific method of communication.
If you segment your donor database, you can find those individuals more easily than you could without segmentation. A donor management system with segmentation capabilities will give you flexible fields and categories you can use to put your donors into similar groups.
Take a direct mail campaign for example. You may create a group of donors who have responded to direct mail campaigns with donations in the past. You can whittle it down even further by eliminating donors from the group who had donated less than $20. Then, you can use that listing as the database for your mail merge.
The ability to segment your donors means you will generally see a much higher conversion rate—the percentage of individuals who send in a donation after receiving the letter—than if you had just sent the letter to everyone. Donor segmentation is also important for the next part of improving your system: Personalization.
For more information on how to use donor segmentation to improve your results, read our post, 4 Donor Segmentation Strategies That Drive Results.
Create Connections Through Personalization
With donor segmentation, you can begin to set the stage to personalize your communications to donors. For this, you're going to need a tool that provides flexible, customizable, and brandable templates for web pages and donation forms. These templates can be built around specific campaigns, specific donor types, or other needs. They can use information you already have about the donor to automatically personalize the messages you send to them.
Consider the mail merge example from above. You're sending out appeal letters to all donors who prefer direct mail and who have donated over $25. That means you already know how much they've donated in the past; you can use that amount to customize your appeal.
In the letter you send, you may directly reference that past donation amount and how it helped your organization. For example, if it was an animal shelter sending the letter, they might say, "Your previous $500 donation helped us find homes for ten dogs who were facing euthanization." Both the dollar amount and number of dogs will change based on the recipient. That connects the donor's specific information to the impact they have on your organization. With the right system, it's just as easy to do as sending a non-personalized letter.
For more information on personalizing your communication, see our resource, Donor Communications at Every Lifecycle Stage.
Building In Scalability With Revenue-Based Billing
One thing a lot of nonprofit leaders forget as they establish a donor management system is future cost. Is the price of this system going to be maintainable for the long term? This is especially important because many platforms bill by how many records you have in your database. That may be just fine when you only have 1,000 records. Then, as your organization grows and hits 10,000 records, the price of your CRM or email service provider goes through the roof!
A revenue-based billing model is designed to scale the cost of your system as your organization earns more, not as your lists grow. Because the cost is always based on how much money you're bringing in, you can easily predict how expensive it will be years down the road. The revenue-based model will allow for an unlimited number of records so you can continuously grow your database without worrying about being charged more for surpassing arbitrary limits. That scalability is why we use a revenue-based billing model for Neon CRM. It allows our clients to predict their costs and use as many records as they need.
For more information on revenue-based billing, see our resource, Nonprofit CRM Pricing: The Benefits of Revenue-Based Billing.
Using Neon CRM for Your Donor Management System
The best donor management systems for nonprofits are intentional. They are built to support your mission and purpose by making it easier to use the resources you have. Tools that are integrated, scalable, flexible, and measurable make it so much easier to plan your mission.
Neon CRM is a critical part of overall donor management systems for nonprofits because it brings all your components together to create a total view of your donor's journey. We also offer a full suite of software to improve your results and manage all the parts of your fundraising campaigns. To see how it can work for your organization, reach out to us and schedule a demo!
Join the discussion in our Slack channel on connected fundraising