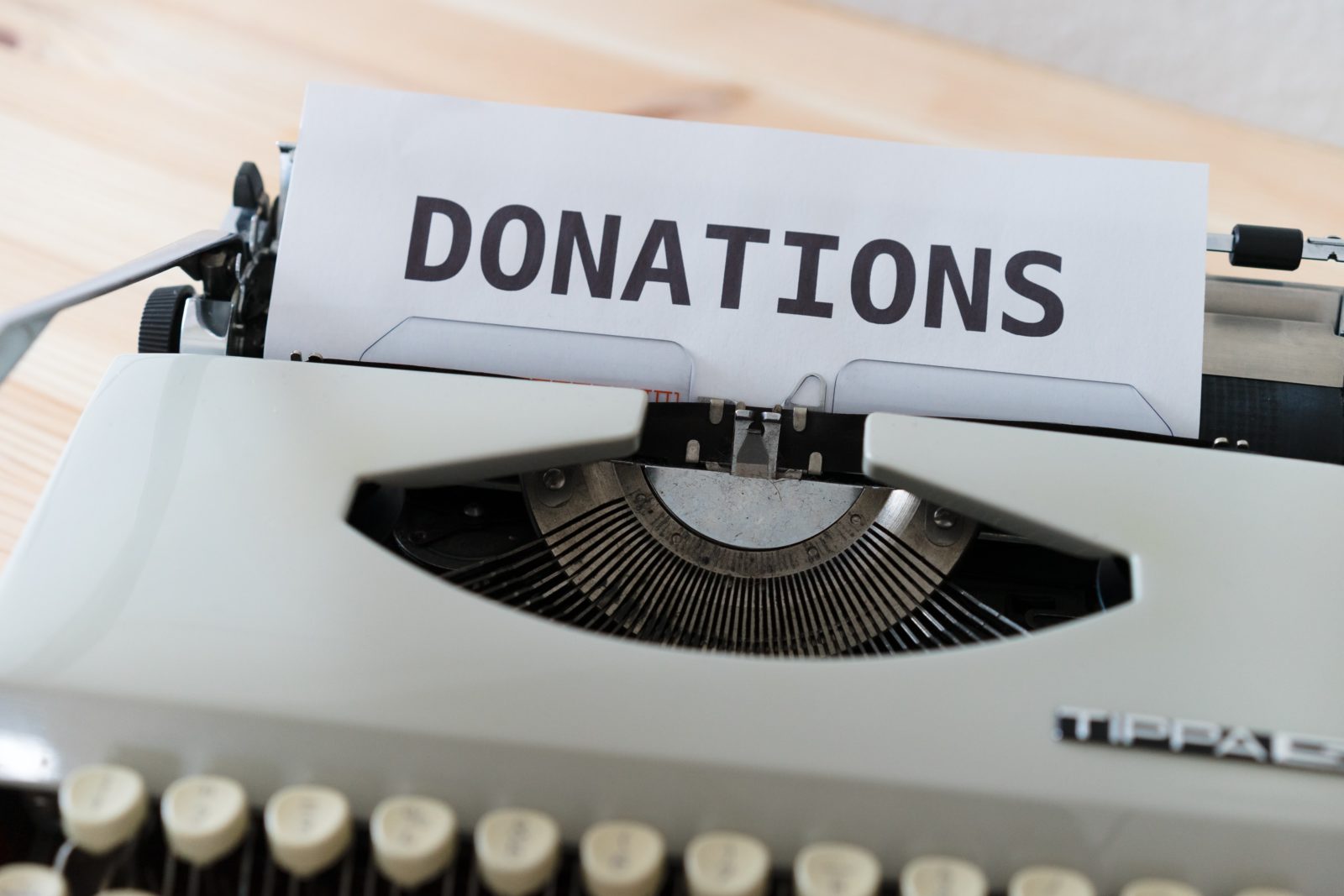 A well-designed donation page is a critical piece of your nonprofit's online presence and fundraising strategy. When someone is interested in giving to your cause, a great donation page can make them more compelled to donate.
Your donation page is also where you drive website traffic during peak giving seasons, such as the end of the year or for specific fundraising campaigns. Since your donation page (and the donation form it hosts) can make the difference between an excited, assured donor and a concerned, hesitant one, it's important that the page looks its best and follows the best practices we'll outline below.
Creating (or updating) your nonprofit's donation page and not sure where to start? Keep reading to learn how to create an effective donation page and donation form of your own.
If you're looking for an in-depth look at all the ins and outs of donation pages, we've got just the resource for you: check out our ultimate guide to donation pages. But if quick tips are more your current speed, then you're in the right place.
The Fundamental Pieces of a Donation Page
Before you create a donation page, you need to know all the essential components.
The first bare-bones essentials are a dedicated donation page and a donation form with a payment processing tool.
Your donation page is a landing page that people see when they click the "donate" button on your site and that you link to in appeal emails or social posts. Most nonprofits have a general donation page on their website as well as multiple donation pages that are specific to different fundraising campaigns.
Here are the key parts you'll need on any nonprofit donation page:
A compelling image that helps connect donors to the people they'll support; and
Some concise copy that reiterates their gift's impact and reinforces their decision to give
Fundraising experts recommend including compelling copy and a hero image that shows someone from your organization in action.
Why? Think about it. You can't know with certainty how familiar potential donors are with your organization's work and impact before they get to your donation page. You want everyone who sees this page to have a reason to give and you have to give it to them right then and there.
The hero image will inspire giving because it shows that your nonprofit is delivering on its promises and helps donors envision the people they'll help with their gift. By seeing your nonprofit's work in action, and how the community has benefitted from your organization's work, potential donors will trust your organization.
Your organization's donation page should help you…
Increase donations. From presenting an impact story to offering a safe and secure donation form, an appealing donation page can be a catalyst for more donations.
Accomplish campaigns. For all the materials you create for a fundraising campaign, the branded donation page you send donors to may be the most important piece.
Offer a smooth donor experience. When something is easy, aren't you more likely to do it again? The same is true for the experience your donors have on your donation page. If giving is simple and clear, they have a positive association with donating to your organization and will remember that when they consider donating again.
Does your donation page do that? If not, evaluate your current page with our tips below in mind.
1. Minimize Distractions
When someone lands on your organization's donation page, you want to keep them focused on completing the donation. This means that, while your donation page should be seamlessly integrated into your website design, certain elements of the design can be removed to eliminate distractions. For example, you can hide the navigation bar or any floating opt-in bars you may have to help donors focus on the message and call-to-action on the donation page.
And speaking of calls to action (CTAs), too many CTAs can also be distracting. Check your donation page for conflicting or confusing CTAs and settle on one strong and relevant CTA.
2. Connect with Your Database
When your donation platform isn't connected to your CRM software, you risk losing valuable donor data. But with a donation platform that is integrated with your CRM, you'll seamlessly get the data you need from your donation page and make donor management easier.
In addition to the essential name, email address, and payment information, you can even add a question or two that would be useful to know for other campaigns. For example, it would be helpful to have each donor's home address for direct mail campaigns or know their preferred name or nickname for personalized communications.
3. Use Visuals
Beautiful photography and moving video content helps donors see your mission in action.
Photographs are the best way to add visual interest to your donation page, and videos are a great way to encourage engagement after a donor makes a gift. A study by NextAfter revealed that including video on the main donation page can decrease conversions, but showing donors a compelling video after they've given can make them feel amazing about their gift. Employ the power of visuals on your donation confirmation page with a storytelling video of someone your organization has served or a video of your CEO thanking donors and sharing more about the cause.
4. Show What Donations Do
Does a certain dollar amount ensure that an important part of your organization's work will happen? For example, does a $20 donation feed a local child or a $100 donation feed a local family? Add this information to your nonprofit's donation page. Seeing a financial breakdown that shows what a donation can help accomplish can be a helpful guide for donors as they determine their donation amount.
5. Make It Mobile-Friendly
A mobile-friendly donation page guarantees that everyone who comes to your nonprofit's website from their mobile device to make a donation is able to do so. According to research from The Blackbaud Institute, an estimated 28% of online donations were made using mobile devices in 2021 and the number of people using their mobile devices to donate online has steadily increased over the years. Make sure that your organization's donation page has a mobile-friendly design so you don't miss out on any potential donation opportunities.
6. Do a Test Run
You don't have to wonder what a donor's experience with your donation page is—try going through the process to test its efficiency. How many minutes does it take to complete a donation? Did any errors get in the way? Was filling out the donation form a long, tedious process? Pretend you're a first-time donor and ask yourself if the instructions on your donation page are clear.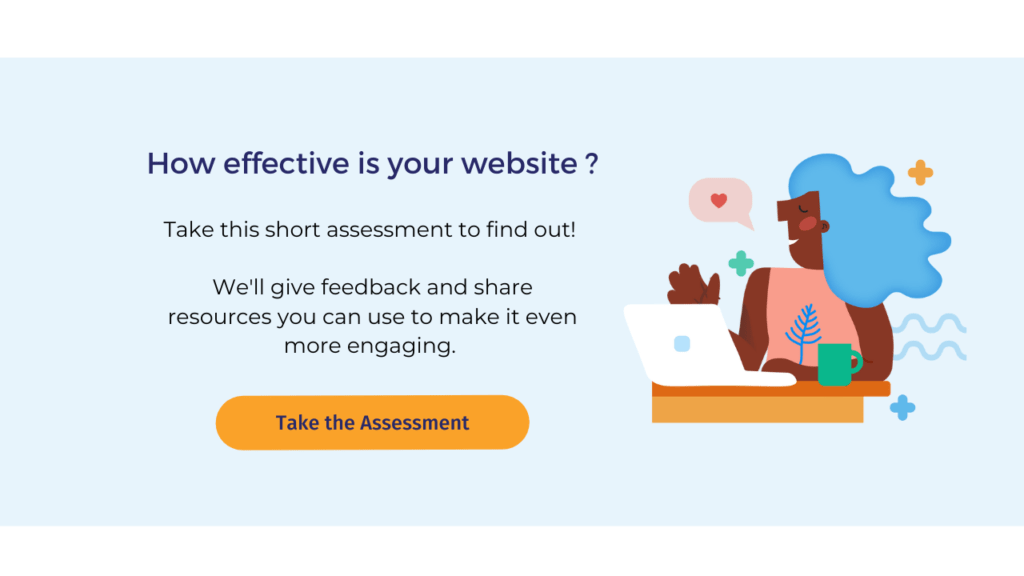 How To Create Effective Donation Page Forms
It's essential to remove any barriers and reduce "friction" that can cause a frustrating donation experience. That's why the donation forms on your nonprofit's donation page can make or break a potential donor's interest in giving.
Here are a few do's and don'ts to consider in order to create an optimized donation page experience with your donation form.
Do: Recognize the Importance of Branding
Your nonprofit's digital presence should be cohesive, and that includes carrying your organization's branding (fonts, colors, general design) over into your donation page and form. Donation form branding that matches the rest of your website and donation page helps provide credibility and encourages donors to trust your organization. In fact, branded donation forms raise 7x more money than their unbranded counterparts.
Don't: Ask for Extraneous Details
You want to ask for as few details as possible on your donation forms.
The more time it takes to fill out the form, the more likely a potential donor will get frustrated or busy and leave your donation page without giving.
Creating the Perfect Online Donation Experience with FundraiseUp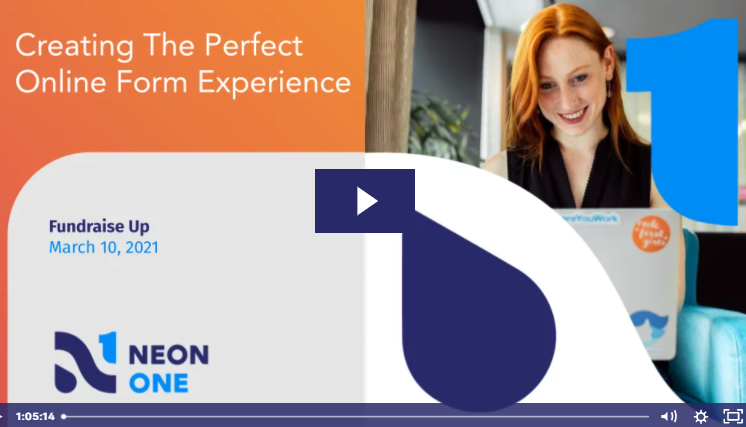 Do: Provide Suggested Giving Amounts
Including suggested giving amounts on your donation form is one way to reduce the time your form takes to complete, reducing friction.
One place you should provide options is in donation amounts. By giving them one-click donation amounts, you save your donors time. Another benefit is that your nonprofit is influencing the amounts you raise.
By setting your own "minimum" at $25, for instance, you're less likely to receive donations under that amount. Resist the temptation to remove the ability for a donor to choose their own amount, though; if someone truly wants to give $20, for example, they should have that option.
The other place is in available payment methods. Offering a few different payment options ensures your donors can give with their preferred method.
Payment forms like Paypal and Apple Pay are often less work for the donor to use. If possible, provide at least one other option aside from just a credit card payment.
Don't: Forget to Make it Accessible
Your donation page and donation forms should be accessible in every form of the word. Your donation page should be easy to access, and your donation form and page should be created with accessibility in mind.
You want your donation form to be extremely easy to find. It's standard practice for nonprofits to include a large donate button in their website's header for a reason. It's direct. You know exactly where to go to give. You don't want potential donors to be confused about how to donate.
Keeping accessibility in mind is just the right thing to do organization-wide. Your donation page can be made accessible by ensuring all images on your page have alt-text captions and that your form follows ADA's color contrast guidelines.
Remember: Reducing friction means reducing the number of lost donations.
Now that you know how to create a donation page and what the best practices are, you're ready to create your own donation page for your nonprofit. If you'd like more resources to help you on your journey, check out our ultimate guide to donation pages.
Using Software To Create a Streamlined Donation Page Experience
One way to gain all the tools needed is to invest in a CRM. Not only will you be able to keep an organized database of your donors, Neon CRM's native donation forms that embed straight to your website.
Neon CRM also has automated email confirmation capabilities—everything you need to provide your donors with a great donation experience in one software solution.
Join the discussion in our Slack channel on connected fundraising