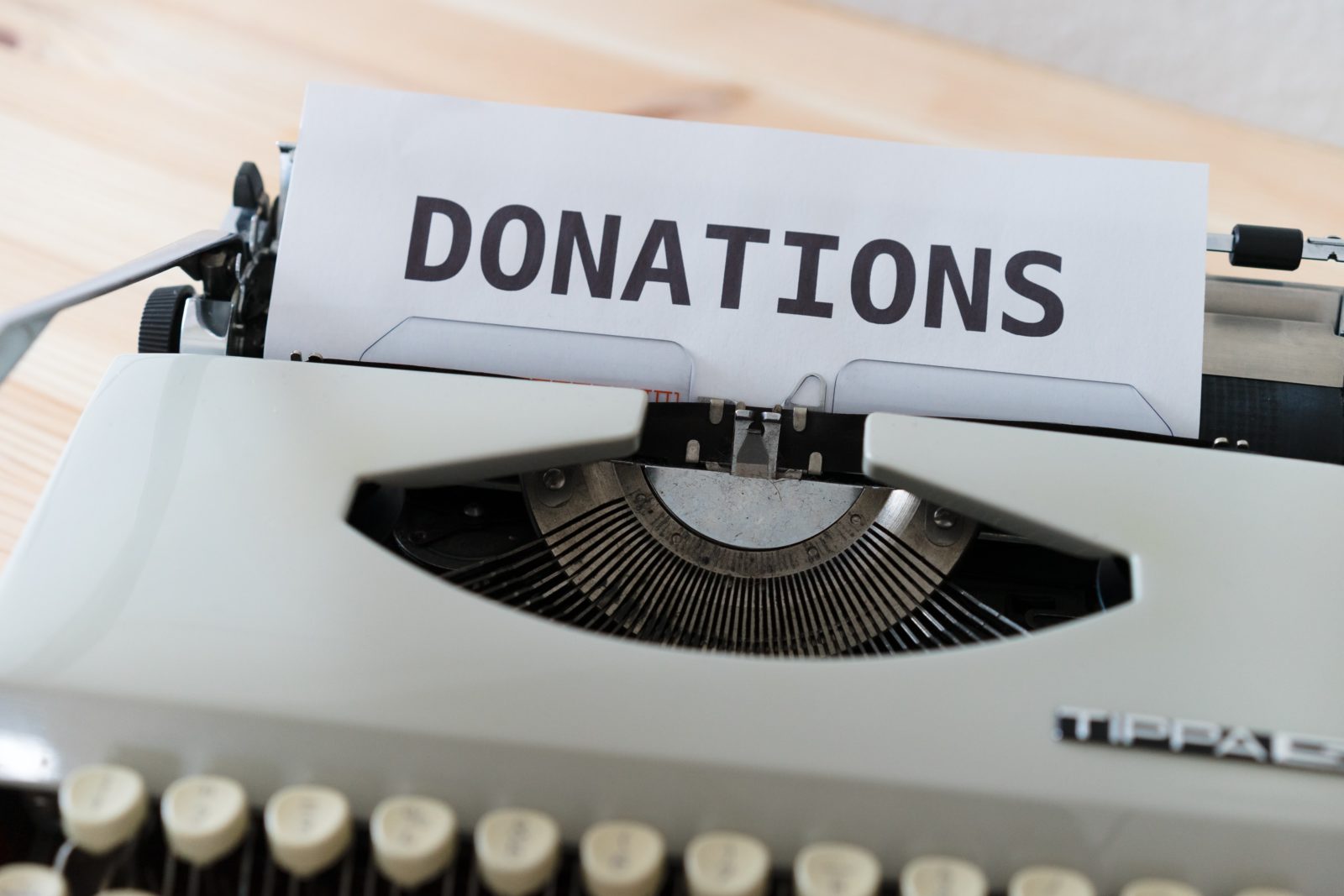 Creating your nonprofit's donation page and don't know where to start? Keep reading to learn how to create a great donation page and form of your own.
Before you dig in, if you're looking for a more in-depth look at Donations Pages, we've got just the thing for you. Check out our ultimate guide to donation pages. Want something a bit more brief? Then you're in the right place.
Fundamental Pieces of A Donation Page
Let's start at the beginning. Before you create a donation page, you need to know all the essential components. The bare-bones essentials you will need are a donation form with a payment processing tool and a dedicated landing page.
What do you need on the form and landing page?
Your Mission Statement
A Compelling Hero Image
Fundraising experts recommend including your organization's mission statement and a hero image that shows someone from your organization helping.
Think about it. You can't know with certainty how familiar the potential donors are with your organization before they get to your donation page.
You want all people who see this page to have a reason to give— and you have to give it to them right then and there.
The hero image will inspire giving because it shows that your nonprofit is delivering on its promises. By seeing your nonprofit's work in action, and how the community has benefitted from your organization's work, potential donors will trust your organization.
How To Create Your Donation Page Forms
Donation forms are the essential component of your donation page that can make or break a potential donor's interest in giving.
It is extremely important to provide an optimized donation experience with your donor's best interest in mind. This means reducing any barriers to give or "reducing friction."
Here are some do's and don'ts you should consider in order to create an optimized donation page experience through your donation form.
Don't: Ask for Extraneous Details
You want to ask for as few details as possible on your donation forms.
The more time it takes to fill out the form, the more likely a potential donor will get frustrated or busy and leave your donation page without giving.
Creating the Perfect Online Donation Experience with FundraiseUp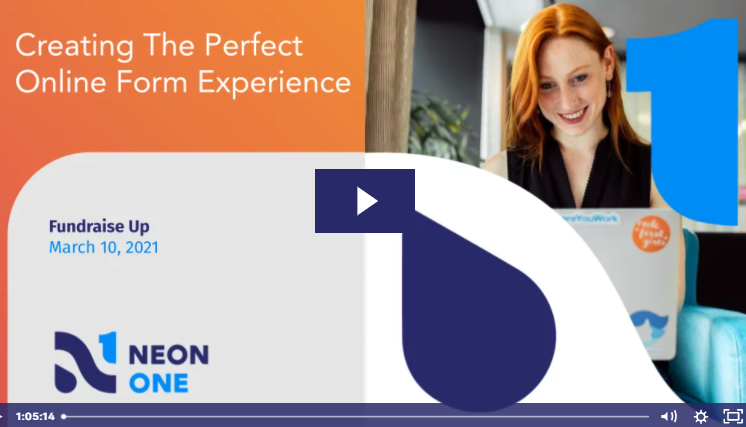 Do: Recognize the Importance of Branding
Branded donation forms raise 7x more money than their unbranded counterparts. Branding that matches the rest of your website helps provide credibility and will help them trust your donation form.
You want your nonprofit's digital presence to be cohesive.
Don't: Forget to Make it Accessible
Your donation page and donation forms should be accessible in every form of the word. Your donation page should be easy to access, and your donation form and page should be created with accessibility in mind.
You want your donation form to be extremely easy to find. It's standard practice for nonprofits to include a large donate button in their website's header for a reason. It's direct. You know exactly where to go to give. You don't want potential donors to be confused about how to donate.
Keeping accessibility in mind is just the right thing to do organization-wide. Your donation page can be made accessible by ensuring all images on your page have alt-text captions and that your form follows ADA's color contrast guidelines.
Remember: reducing friction means reducing the number of lost donations.
Do: Provide Options
Giving options on your donation form is one way to reduce the time your form takes to complete, reducing friction.
One place you should provide options is in donation amounts. By giving them one-click donation amounts, you save your donors time. Another benefit is that your nonprofit is influencing the amounts you raise.
By setting your own "minimum" at $25, for instance, you're less likely to receive donations under that amount, as the donor will have to go through slightly more effort to pay less.
The other place is in available payment methods. The more payment methods your nonprofit can process, the better.
Payment forms like Paypal and Apple Pay are less work for the donor to use. If possible, provide at least one other option aside from just a credit card payment.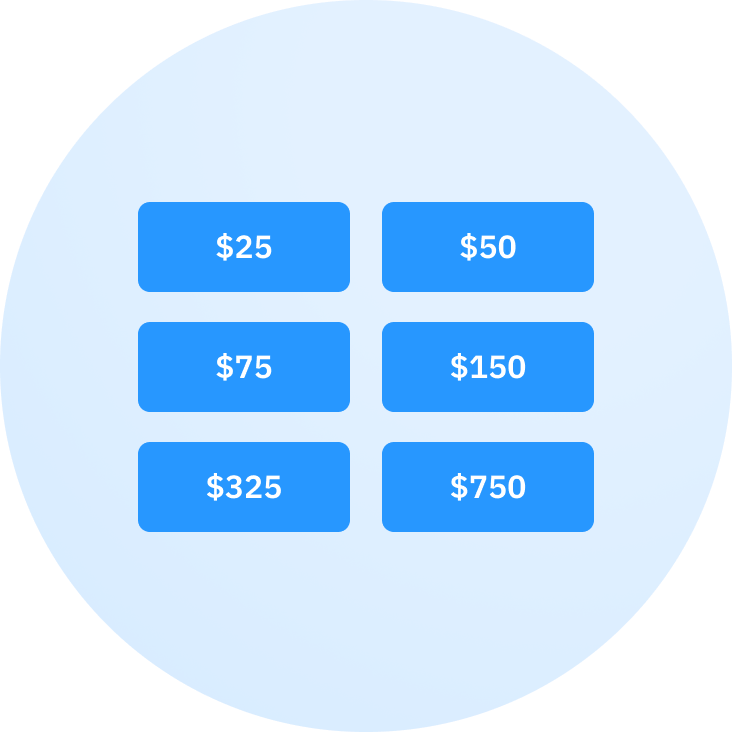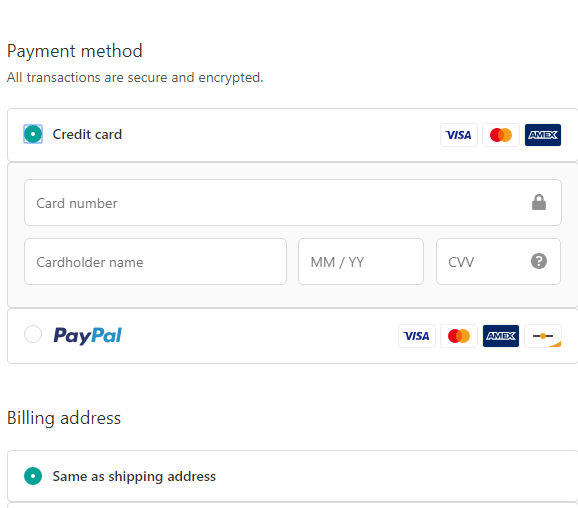 Using Software To Create a Streamlined Donation Page Experience
One way to gain all the tools needed is to invest in a CRM. Not only will you be able to keep an organized database of your donors, Neon CRM's native donation forms that embed straight to your website.
Neon CRM also has automated email confirmation capabilities, everything you need to provide your donors with a great donation experience in one software solution.
Learn More About Neon CRM Today
Now that you know how to create a donation page and what the best practices are, you're ready to create your own donation page for your nonprofit.
If you'd like more resources to help you on your journey, check out our ultimate guide to donation pages.
The Ultimate Guide to Donation Pages
---