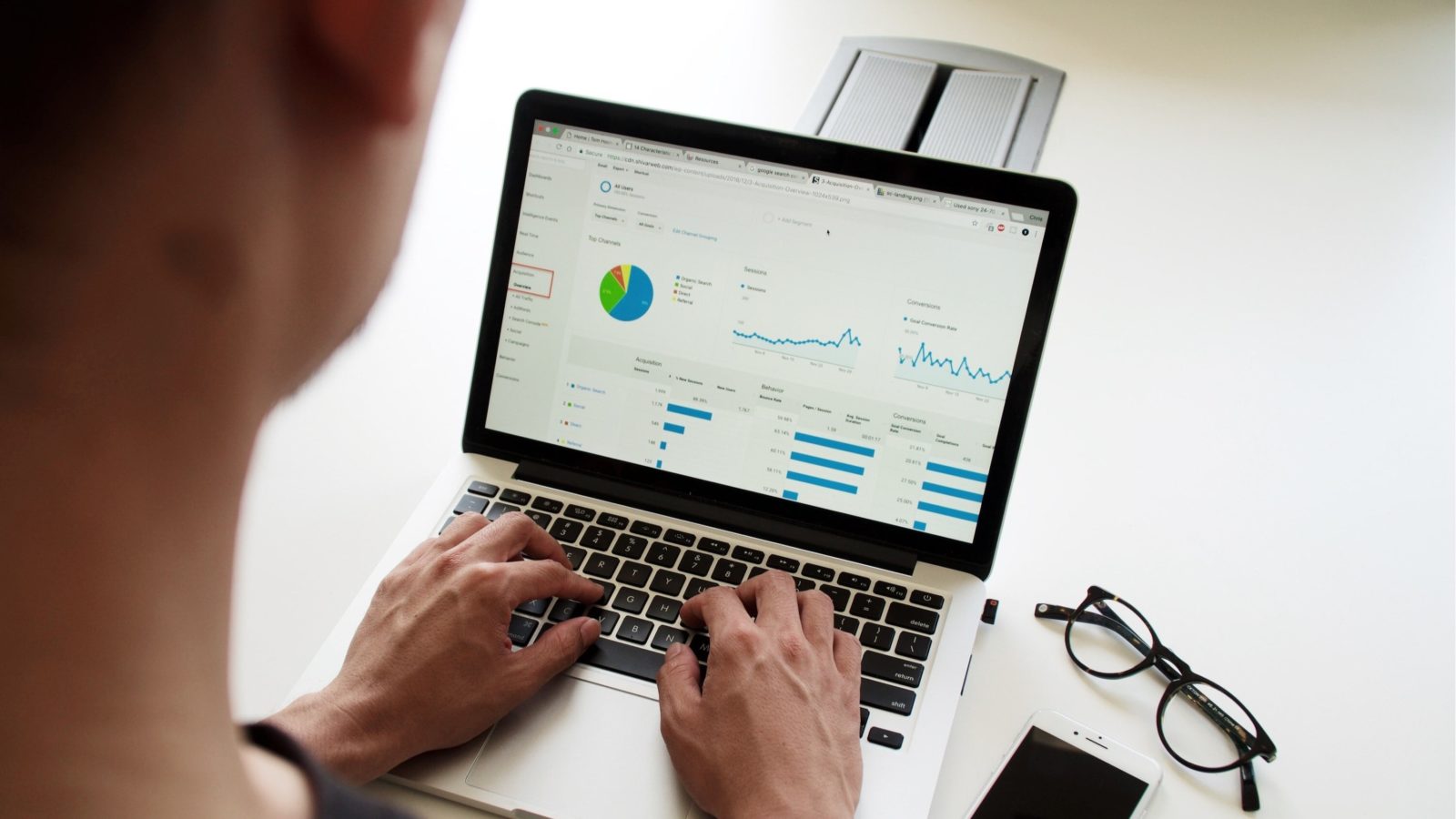 For small nonprofits, using free donor management software might seem like a good way to save money. But there are several ways that using a free CRM—and navigating all the limitations that come with it—can end up costing your organization more in the long run.
In this article, we'll break down the pros and cons of free CRMs for nonprofits. And, for those organizations who prefer to use a spreadsheet-based CRM, we'll point you toward Neon One's donor database templates, which can help you build a solid foundation without springing for new software.
What is CRM Software for Nonprofits?
CRM stands for "constituent relationship management," and it's a category of software that allows companies to track their interactions with customers, vendors, and prospects. When nonprofits use CRM software, they're using it to track interactions with their donors, volunteers, clients and event or class attendees, and other contacts.
At its core, a nonprofit CRM serves as a donor database that organizations use to keep track of donor interactions like gifts, emails sent (and opened), events attended, etc. Many CRMs also offer additional features like donation pages, email capabilities, reporting, event support, and workflow automation—but the donor database is your CRM's cornerstone.
A donor database is a must for any nonprofit organization. Otherwise, your staff will find itself woefully unable to track, engage, and grow your donor base. But many nonprofits operate on shoestring budgets, and CRMs that offer a full suite of features cost money. That's why many smaller or new nonprofits find themselves in the market for a free CRM.
In the next section, we'll discuss the different types of free donor databases that nonprofits might want to use. And, if you're currently shopping for a CRM, make sure to check out our nonprofit CRM buyer's guide:
The Two Types of Free Donor Databases
If your nonprofit is very small or in its earliest stages, your board may believe you can't afford to pay for donor database software. That doesn't mean that you can forgo such a database entirely. Instead, you're going to be looking for a free option to serve as your CRM.
There are two basic types of free databases that your nonprofit can use. The first is a free version of nonprofit CRM software; the second is a spreadsheet, like Google Sheets, that you can customize to fit your needs. Here's a little bit more on both!
Free CRM Software
Some companies that produce nonprofit CRM software have free versions that they make available to customers. The goal of these free versions is to eventually get you to upgrade to their paid version.
As such, these free versions usually come with far fewer features and integrations than their paid versions. For instance, they might not include email capabilities or limit the number of donation pages you can make, and they often have a fairly low cap for the number of records you can create before you have to upgrade.
When using free CRM software, you should have a plan for what happens when you hit your records cap or otherwise outgrow the abilities of the platform—otherwise, your organization could find itself with more info than your system can contain!
Spreadsheets
For a lot of organizations that are just starting out, this is probably the donor database they'll be using. A free spreadsheet from Google Sheets or Excel can be formatted to create a rough, but usable, donor database.
Depending on your staff members' spreadsheet formula skills, you can make it do quite a bit! If you're a brand new nonprofit working off a spreadsheet, it wouldn't hurt to search for board members who are spreadsheet savvy and can help you do more with your database.
Still, while spreadsheets can theoretically scale with your organization even better than free nonprofit CRM software can (due to the lack of any records cap), they are also going to rely on a whole bunch of manual data entry. And that is going to leave a lot of room for error!
If your nonprofit is using a spreadsheet as your donor database, you should check out these templates we've created that can help you manage constituents' details; track transactions; and record performance for different funds, campaigns, and appeals. They even come with a built in dashboard for key metrics!
Benefits of Free Nonprofit CRMs
While free nonprofit CRMs have their limitations, they undoubtedly come with some key benefits.
Free CRMS are Free!
Unsurprisingly, this is the biggest advantage to free CRMs. If your nonprofit is operating on razor-thin margins, a donor database that's free to use and maintain will give you more financial breathing room to work on building your operation. For an early stage nonprofit, saving that monthly expense could turn out to be a make or break decision.
No Contract
When you sign up for a paid CRM, you're going to be signing a contract. That contract will almost certainly lock you in for a certain period of time, likely measured in years. If you end up not liking that software and deciding you want to make a change, that contract could mean it'll cost you!
With a free CRM, you won't be locked into a contract. If you decide you don't like your system, you're free to switch to a new one at any time. It can be hard to tell whether or not you (and your staff) will like using a piece of software before you've really started using it day in and day out. Without a contract in place, that pressure to find the "right" database is less acute.
Simplicity
For some organizations, the limited features available with a free CRM could be a sneaky plus. Systems that have a ton of features and integrations can get a bit overwhelming for your everyday user. If you're using a free CRM, your staff can focus on the few core tasks that matter. As your nonprofit grows and your operations become more complex, you can move onto more complicated (paid) systems. If you think your nonprofit is at that stage right now—still small, but with growing needs—you should take a look at our article that breaks down the best CRMs for small nonprofits.
Drawbacks of a Free CRM
As you might have guessed by now, free CRMs also come with a lot of downsides. Let's go through the list!
Limited Records
Free CRMs often have record limits that force you to join a paid tier once you cross it. This puts a pretty obvious limit on your ability to grow and scale your operations: Once your nonprofit hits your record limit, you won't be able to add new donors to your database. Worse, you may automatically be billed if you don't eliminate enough records to bring you back under that threshold.
If you're using a free CRM, it's important that you keep track of your total records in relation to your cap. That way, you can have a plan in place as you approach your cap to move to a system that can properly accommodate your records.
Limited Features and Integrations
Features like email programs, event tracking, unlimited donation pages, and advanced reporting are likely not going to be available with your free CRM. And even if you're using other systems to perform some of these tasks (like maintaining a MailChimp account for emails), a free CRM could also leave you with limited integrations that would allow those systems to communicate.
The end state here is an overly complicated tangle of different systems that can't easily share information with another and forces your staff to do tons of tedious, complicated manual data entry tasks that eat up time, energy, and gray matter. That's a recipe for burning out your staff while still leaving a ton of vital work undone!
Limited Support
In general, customer support for those using free tiers is limited. So if something goes wrong with your software, it will take a while to fix! In fact, you'll find that priority support is almost always one of the perks mentioned when upgrading from free software to the paid version. And, while a spreadsheet from Google won't be liable to "break down," it still means that it's entirely on your staff to make sure that formulas and formatting updates get done properly.
Limited Usability
The user experience for free or low-cost systems is usually not so hot, as software companies aren't incentivized to make their free versions super awesome. They're incentivized to make them just good enough that you want to upgrade to their paid versions! For spreadsheets, usability will mostly be determined by how well your staff is able to set up the database. If your collective spreadsheet skills are limited, it could make for tough sledding.
Limited Scalability
In general, as your nonprofit grows, free CRM software is going to have trouble growing with you. Record caps are a great example of this, but they're not the only ones. Even a spreadsheet, which can theoretically grow forever, is going to become difficult to manage; as your nonprofit grows, the amount of manual data entry required to maintain the system will grow in lockstep. Eventually, it'll become too much to handle!
The Right Nonprofit CRM Pays for Itself
It can be tempting to look at your nonprofit's CRM as yet another line item eating up precious resources in your already-stretched-way-too-thin budget. But that's a temptation you should resist!
The goal of nonprofit CRMs is to help your staff members work smarter and more efficiently. With a full-service CRM, your staff will be able to:
Automate repetitive, time-consuming tasks
Build, schedule, and send sophisticated email campaigns
Leverage reporting and analytics to suss out donor trends
Create unlimited donation pages across all your campaigns
Watch as data seamlessly updates between your various integrated systems
Easily segment your donor and email lists to create more targeted communications
Meanwhile, with a free nonprofit CRM or donor database, the money you're saving on that monthly expense is almost certainly being lost to:
Constantly looking to reduce your contacts, which could result in missing valuable opportunities to cultivate new supporters
Time-consuming and inaccurate manual data entry that frustrates existing donors and staff alike
Duplicate entries and duplicate communications
Difficulty segmenting communications, resulting in ineffective one-size-fits-all appeals
Disjointed communications that make acquiring and retaining donors that much harder
The time and energy saved by using a full-suite nonprofit CRM is time and energy that can go into fulfilling your mission and building relationships with donors. If your nonprofit is serious about delivering on your mission, sophisticated CRM software is going to be key—and it will be more than worth the cost.
Learn More About Neon CRM
For nonprofits just starting out, a free CRM very well might be the right way to go. But as your organization grows, the benefits of a free CRM—no cost, no contract, easier to learn—will be far outweighed by the drawbacks—limited records, limited features, limited everything.
If your organization is just starting out, you should download Neon One's donor database templates for Excel and Google Sheets. They can help you turn a blank spreadsheet into a fully functioning database (complete with a built-in dashboard for key metrics) that ably serves your nonprofit's current needs.
As your organization grows, you'll find that even the best spreadsheet database won't be enough. And that's where you should check out Neon CRM, a full suite donor management system that lets you send emails, build unlimited donation pages, manage volunteers and events, automate time-consuming tasks, segment and personalize communications, analyze donor trends, and so much more!
If you'd like to learn a little bit more about Neon CRM, you have two options. You can join one of our regular group demos where you'll receive a 30-minute comprehensive walkthrough of the platform with zero pressure to buy. Or you can reach out to Neon One directly for a personal demonstration of the platform. We can't wait to hear from you!
Join the discussion in our Slack channel on connected fundraising