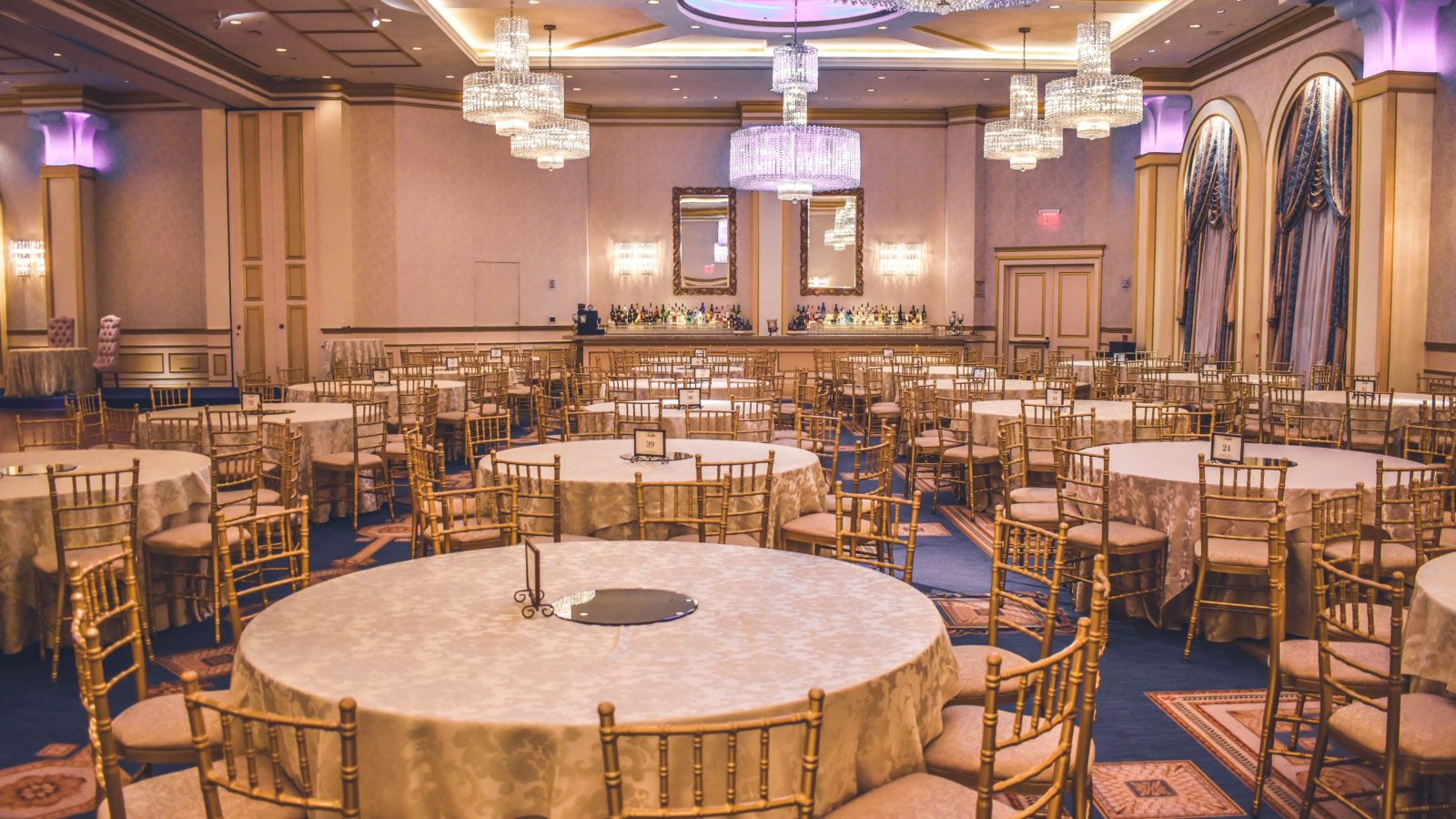 Holding events is a great way for nonprofits to raise money, engage constituents, and raise their profile. But they're also a lot of work— like, a lot of work. And if you don't have a solid event planning strategy in place, your nonprofit's next gala, fundraiser, or walkathon could end up costing you more in time, energy, and money than what your event ends up raising.
That's why taking the time to hone your events strategy and develop a planning process is worth it. With almost 40% of smaller nonprofits hosting at least two to five events every year, everyone involved with your organization, from your volunteers and staff to your donors and event attendees, will stand to benefit.
Don't know where to start? We've got you covered. In this article, we'll cover the 12 basic nonprofit event planning steps you can follow that will apply across any kind of event your organization might hold. Those steps are:
You ready? Let's get started!
Step 1: Create an Event Team
Putting on a successful event is going to require everyone at your nonprofit to pitch in. But that doesn't mean that everyone at your nonprofit is going to bear equal responsibility for overseeing the event as a whole. That's the job of a small, dedicated team that is tasked with owning the strategy, planning, and execution of your event.
When putting together your event team, make sure the team includes at least one board member. Given the incredible financial and logistical challenges that come with putting on an event, your board should always be a part of the process.
The rest of your event team should be made up of key staff members and any volunteers who have both the interest and the expertise to contribute. That last part is key: Putting on events isn't easy, so be sure to check that any volunteers you include are enthusiastic about planning events and have actual experience they can bring to bear. Otherwise, you're not setting anyone up to succeed.
When creating your event team, make sure that individual tasks and responsibilities are distributed clearly and evenly. If your entire team is responsible for "decorations" or "entertainment" then all that really means is that no one is responsible for "decorations" or "entertainment." Keeping a running list of all your team member's different jobs and responsibilities will help you catch on if any one person's plate is getting too full.
If your nonprofit hosts events regularly, you should create a standing event sub-committee on your board. This sub-committee will be able to ensure that your events strategy aligns with greater organizational goals while working directly with your fundraising staff to keep individual events on track. This group will also help ensure that the lessons learned from one event will be carried over to the next one.
Step 2: Decide What Type of Charity Event to Hold
This step demonstrates the difference between a simple task and an easy one. Deciding what kind of event to hold is a lot simpler than many of the tasks that will follow as you plan your event. But easy? Not so much.
Picking the right event is crucial. It could even mean the difference between a successful fundraiser and a mediocre one. If your donors and community members aren't interested in attending the event you're putting on, most of them won't show up.
Before you start your decision-making process, you should familiarize yourself with all the different kinds of nonprofit events you can choose from. And there are a lot of them! To get you started, here's a basic list:
Gala: This is a big fundraiser, typically held annually, that usually features dinner, entertainment, and speeches. Generally, this type of event serves to highlight all the great work that your nonprofit is doing in the community. While galas are a very common type of nonprofit fundraiser, they also require a lot of work. And a poorly run gala could create reputational problems down the line. So if you're committed to putting on one, the stakes to execute it will be high!
Auction: This is an event where your team collects donated items and takes bids from attendees in order to raise money. While your nonprofit could go for a live auction, silent auctions are more common—-and they more easily allow for a hybrid live/online bidding process. While your auction will have to be capably run, the most important part is collecting items that people want to bid on! An auction can also be easily combined with another event and is often part of a gala.
Volunteering: This is an event where you gather participants from both your existing volunteer pool and within the broader community to come together and complete a project. Out of all the events listed, this is the one that's least likely to be used as a fundraiser, but that's because it serves a different purpose! A successful volunteering event will not only help you raise your profile, build new connections, and build your volunteer pool, it will also make a direct positive impact in your community.
Competition: This is an event where you gather participants to compete against each other in some sort of contest. It could be a charity 5k, a pie-eating contest, or a battle of the bands. There are two primary ways to raise money from a competitive event. First, you can charge tickets for people to attend and cheer on their friends. Second, you can have your participants raise money from their networks to support their bid. For more information on that second option, check out the peer-to-peer section later in this list.
Social: This is an event where the primary purpose is for people to hang out and enjoy each other's company. Usually, your organization will be providing them with a venue or refreshments or some other theme that ties it all together—and then charging money for tickets. It could be a pancake breakfast, a barbecue, or a brewery fundraiser done in partnership with a local business. This event is sort of like a gala, but much easier to put on and with way lower stakes.
Performance: With this kind of event, your nonprofit is hosting and/or putting on a show, like a concert, play, or stand up comedy night. For performing arts organizations, an event like this will be right in their wheelhouse—although they're not the same as the normal performances that your group puts on. It could be something like a preview of an upcoming season, a concert performance of a popular musical, etc. For other types of nonprofits, hosting a local band or improv group would be a great way to put on a show and get people in the community together.
Virtual: This is an event held online instead of in person. These events became popular (and/or were the only real option) during the height of the pandemic; and while in-person events are now in full swing again, people's familiarity with virtual events mean they're still a viable arrow in your fundraising quiver. Virtual events can be good for guest speakers, book readings, or online gaming. (That last option can come in real handy if you're trying to get kids and families involved). Virtual events can also be paired with live events to create a hybrid experience. While you're usually going to raise less with an online event, they usually cost way less to put on.
Peer-to-Peer: Peer-to-peer fundraising events involve empowering supporters to raise funds from their peer networks on your behalf. While you can run a peer-to-peer fundraiser on its own, this format often pairs well with "competition" events. If you're hosting a charity 5k, for example, you should help your runners raise money to support their participation. That help could look like customizable graphics, social media copy, talking points, and other assets fundraisers can include on their personalized fundraising pages. If your nonprofit is looking for fundraising software with great peer-to-peer features, you should check out Neon Fundraise.
Those are the basic types of nonprofit events your organization can offer! If you'd like a slightly more exhaustive list, our article on fundraising ideas for nonprofits has 50 different types of events to choose from.
There are a ton of different factors to consider when deciding on an event. An important one is resources: If your team doesn't have the time, bandwidth, infrastructure, or money to put on an event successfully, you're better off choosing an option that's a little simpler.
But that's not the only question your team should be considering. Don't decide on an event before asking yourself …
What's the Audience for Our Event?
In other words, who is this event for? Likely it's for some combination of your existing donors, your volunteers, your clients, and members of your community (i.e. potential donors, volunteers, or clients). Answer that question, and you're off to a good start.
Don't stop there. Next, dig into your donor database and see what kinds of insights you can glean. Maybe your small donors and volunteers respond to a movie night, while your large donors respond to a silent auction. That information can guide your thinking!
Take a look at the demographics of your audiences. If a lot of your donors have small children, an event that's family friendly will likely do better than one that's aimed squarely at adults.
Understanding your audience will help you nail down what kind of event will serve them best. And understanding your audience is a lot easier when you have a nonprofit CRM that allows for detailed interaction tracking with customizable fields and powerful analytics.
Want to learn more about how choosing the right CRM can help your nonprofit collect, analyze, and act upon better constituent data? Check out our ultimate guide to nonprofit donor databases.
Step 3: Set Goals for Your Event
The most common goal for a nonprofit event is to raise funds. That's why they're called fundraisers! Onto Step 4, right?
Not quite yet. Setting a revenue goal for your event is good! But raising money is not the only goal that your event can accomplish, and it's not the only goal that you and your team should set.
Looking beyond total funds raised, there are lots of ways an event can move the ball downfield for your organizations. Here are some other goals your nonprofit can consider setting:
Total Attendees/Tickets Sold: If your event hits its financial target, but only because a single deep-pocketed donor made a larger than expected contribution, then that success could be obscuring other ways in which your event failed. By tracking total attendees and/or total tickets sold, your nonprofit can gauge what kind of impact you made in the community at large and/or how successful your marketing strategies were. Many of those attendees are potential future supporters. Keep track of them!
Total New/Returning Donors: Every nonprofit has to deal with donor churn as new donors sign up and existing donors fall away. By measuring how many new donors a fundraiser acquired and how many existing donors participated, you are gathering valuable information that will help you combat that churn. If you acquired a bunch of new donors, you know to start putting a new donor welcome series into place to help retain them. If your existing donor participation was low, you know that those donors are in danger of dropping off. In that case, you can turn to your donor stewardship strategy to prevent that from happening.
New Volunteers: If you are running a volunteering event, this is the primary metric you're going to use to judge success. But you can also work volunteer sign-ups into other types of events as well! Beyond looking at dollars raised, looking at new volunteer sign-ups tells you how well your nonprofit is doing at telling your story and how engaged people were at this specific event.
Total Number of Contributions: Any person who decides to donate to your nonprofit has demonstrated a connection to your work and mission. Even if they just donated a single dollar, that one dollar could be the beginning of a long and fruitful relationship. Look at the total number of contributions made to track how many donors you can be engaging long-term and what kind of donor base you're building. If you are relying on a few major donors and not seeing many small contributions, that's a sign that you need to shake up your fundraising strategy and diversify your base.
Like any fundraising campaign, a charity event can—and should—have multiple goals. Setting an overall target fundraising goal for total dollars raised can be supplemented by subgoals for tickets sold, new donors acquired, and an average amount of dollars raised.
Whatever your nonprofit decides, make sure that your goals are S.M.A.R.T., which stands for "Specific, Measurable, Attainable/Ambitious, Relevant, Timely." For more details on setting S.M.A.R.T. goals, check out the article below:
Step 4: Set an Event Budget
This is where the rubber starts to meet the road. In setting your budget, you are beginning to make specific decisions about things like what kind of venue you'll be able to afford, what kinds of food and drink you can serve, and how many attendees you can handle.
Don't make these decisions in a vacuum. Do your research! Look up the costs and start getting quotes from local vendors so that you can have a good idea of what things will actually cost. If you have held an event like this previously, that will be a handy guide, but make sure you check that costs for things like venues and catering haven't gone up.
In general, a budget will contain the following items:
Venue: Where are you going to hold your event? If your nonprofit has a space already, great. If not, you'll need to find something. Maybe it's a ballroom or restaurant; maybe it's a park or outdoor concert venue. Make sure you have a good idea of how many attendees you're expecting, as that will determine the types of venues you'll need.
Food/Drink: Lots of events involve serving food. Decide early whether you're going to be hiring full-on catering with serving staff or whether you will have your volunteers handle serving and distribution. This is a great place to look for donations from local restaurants and breweries.
Decorations: If you're running a gala, decorations are probably going to be a major expense. If you're hosting an outdoor picnic, some signage, tablecloths and balloons might be all you need.
Technology: What kind of tech are you going to need? For most kinds of live events, you're probably going to need some sort of sound system. For a concert, it's going to be even more involved. If you're holding a lot of events, it might be worth it to purchase your own equipment.
Staff: For the most part, your staffing will be your organization's staff volunteers. But if you're hiring a specialist like a DJ or a live auctioneer, you should be paying them. Still, this should be one of your smaller line items.
Marketing: One of the great things about digital marketing channels, like email and social media, is that they're cheap. But for more traditional marketing channels like posters and flyers, print ads, or radio spots, the costs will add up fast.
This budget will likely need executive or board approval, so make sure your budget is as detailed as possible before presenting it to them. This is another area where research will come in handy: The last thing a board wants to see is an event planner who's basically guessing how much something will cost.
Pro Tip: Include a line item like "administrative costs" where you anticipate the actual costs will be much lower than what you've budgeted for. This will allow you a cushion to move money around if another item ends up going over budget.
So long as your board is okay with it, this will put your team in a win-win situation. If you don't end up using that money, your event will come in under budget. If you do end up using it, then at least your event didn't go over budget!
Step 5: Pick a Date and Venue
Obviously, these two things will be linked as some venues won't be available on specific dates.
When picking venues and dates, make sure you have Plan Bs, Cs, Ds, and even Es ready to go. Your dream venue might not be available on the dates you need. Rather than pushing your event back 3 months or holding it on a Tuesday night (instead of on a Friday), you can simply move down the list and choose a venue with an availability that works.
The same holds true in reverse. Have a list of dates ready to go that all work for your event. Your top venue might be unavailable on your first choice date, but if it's available on your third choice, that might be worth the trade off.
Of course, your event might be tied to a specific date, in which case finding an available venue will be a bit harder. If this is the case for your event, our only advice is to start planning it as early as possible.
Choosing a Virtual Event Hosting Platform
For a virtual event, your venue will be the platform you use to host it. When considering a virtual event platform, consider the following items.
What's the user experience like—both for staff and for attendees? An event platform might have a great back-end experience for people hosting the event but have a front-end experience that's clunky and annoying for attendees. While you should always prioritize end-user experience (that's your event attendees), double check that you have the technical know-how on your events team to handle a less than ideal back-end. If your team will have problems running the event, that's an issue.
How many attendees can it handle at what cost? With some platforms, the difference in price between an event with 50 people and an event with 150 people might be massive. On the bright side, you might be able to get a great platform at a lower cost if you're hosting a smaller event. Just have a contingency plan ready if your attendee list grows beyond your limit!
How can you customize the platform to your needs? When your attendees log into your event, you want them to feel the same way they would walking into an event at your nonprofit's space. This means personalizing the event experience to reflect your organization's brand. So how is the platform able to accommodate that?
How well does the platform support multiple sessions? There are many reasons an event might be well-suited to holding multiple sessions simultaneously. If you're hosting a virtual event with a social component, for example, allowing your guests to join small-group breakout rooms will be vital. So how many sessions will a platform let you hold, and what is the user experience in those groups?
If you're hosting a virtual silent auction, you're in luck: There are several platforms that are designed specifically for those events. Check out this Generosity Xchange webinar on hosting an interactive auction experience from Matt Burwell, founder of ClickBid, a Neon One partner.
Step 6: Create an Event Planning Timeline
Planning an event means managing lots of different moving parts. By creating an event timeline with specific goals that need to be hit on or by certain dates, your entire event planning team can make sure that everything is staying on track.
Your timeline will take place over the course of months. Depending on the type of event—and especially the type of venue you need to secure—your timeline could cover more than a year!
An event planning timeline should cover the following steps, which should be occurring in roughly the following order:
Picking a date and venue
Securing sponsorships or in-kind donations
Securing refreshments/caterers
Securing technology
Booking entertainment and/or speakers
Recruiting and training volunteers/staffers
Launching ticket sales
Event marketing
Event set-up
Major day-of-event tasks
Post event follow-up
Take those steps and add them to a single calendar that all of your team has access to, and make sure each individual knows which steps they're responsible for completing. Encourage the team members who own specific tasks to add sub-tasks that they can check off as they complete them.
With a timeline in place, your team will know instantly whether a given element of your event is falling behind schedule. The earlier you detect problems like these, the easier it will be to correct them!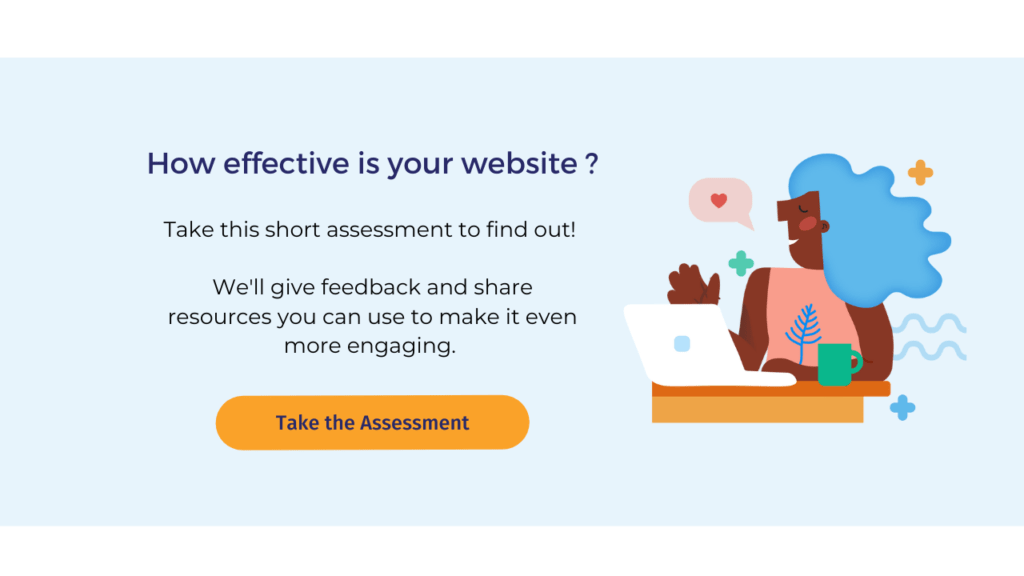 Step 7: Secure Event Sponsors and/or In-Kind Donations
Most nonprofit events serve as fundraisers. But even if the primary goal of your event isn't to raise money, securing sponsors for the event will lower your total cost and increase the likelihood that your event is successful.
Getting a corporate sponsor for your event means finding a for-profit business that is willing to donate money or in-kind goods and services in return for their sponsorship being highlighted on your event materials.
When scouting out corporate sponsorships for your nonprofit, start with businesses with whom your board members have personal or professional connections. Those relationships will be important in building a connection to your organization's work. On a similar note, you should look for businesses that share a similar audience to your nonprofit.
When talking to a business, be sure to tailor your pitch to their needs and interests while also being clear about your organization's needs. If your event needs food sponsors, approach a small local bakery that could donate tasty desserts for your event. Meanwhile, when you approach the local branch of a multinational corporation for a cash donation, talk about all the ways that you'll highlight their sponsorship both at the event and in the community at large.
Even better, for companies that want to give directly, create a corporate sponsorship ticket level for your event to make the process even easier for any interested businesses. With this level, you can add perks like a certain number of attendees, signage at the event, merch, raffle entries, and maybe even some extra drink tickets.
If your event is a silent auction, getting in-kind donations from local businesses will be a vital part of your event's success. When pitching them, think about these items or experiences the same way you would a more straightforward sponsorship. The more you can demonstrate (with data!) the reputational benefits of working with your organization, the better!
Want to learn more about the nitty gritty details of securing corporate sponsorships? Read the article below:
Step 8: Set Up Event Ticketing & Registration
Choosing an inefficient ticketing solution could really doom your event before it gets started. While your dedicated supporters will muscle through a confusing, laggy process, your more marginal supporters and brand-new prospects will likely get frustrated and click away.
Many nonprofit events have different tiers of tickets that come with different perks or levels of access depending on price. Set those tiers and create descriptions so people know exactly what they're purchasing. Make sure you also decide on any discount codes before you start setting up your system.
Once you have your ticket price tiers in place, you'll need to create registration forms that can be shared in your own marketing and by your supporters, too. While you'll want general forms, you can also create customized forms with different messaging or images for certain segments of your audience.
Even if your event doesn't have paid attendance, ticketing will allow you to collect information from your attendees. That's valuable data! The ideal ticketing platform will allow for automatic syncing with your donor database and existing user accounts.
The easiest way to do ticketing is to use a nonprofit CRM that comes with robust event management features like Neon CRM. That way, you don't have to navigate multiple systems—you'll have everything in one place!
With Neon CRM, you can create unlimited and customizable registration forms for any event with customizable and conditional pricing—all of which automatically sync with your database! To learn more, check out one of our regularly scheduled, zero-pressure group demos:
Step 9: Market Your Event
Marketing your event means more than just informing people about it. It means getting them excited about it. Here are some ways you can market your event and build anticipation about it using established communications channels.
Email: This channel works best for your existing supporters. It's the nonprofit equivalent of "turning out your base." Create an email campaign—or even better, multiple campaigns that target different audience segments—-highlighting what your event has in store, why people should attend, and how they can help spread the word.
Social Media: Don't just post about your event. Tell a story. Better yet, use social media to highlight the behind-the-scenes work that goes into your event. Make your team the stars! Those sorts of posts will be a great supplement to your more traditional channels and play to the strengths of social platforms by highlighting individual people.
Direct Mail: Direct Mail is very expensive, but it can also provide a great ROI. Be targeted with your direct mail, but don't be stingy. If you're sending out an official event invite, take the time to do it right and spend the extra money on fancy paper. And make sure you include a way to register, like a QR code that takes people directly to your page where someone can buy tickets.
Press Releases: While getting press coverage for a nonprofit event is always a crapshoot, sending out press releases is still a good way to spread the word. When crafting a press release, think like a journalist: What makes your event unique or unusual, the kind of thing that would make the journalists' readers or viewers want to hear more? You may also want to add your press release to the media kit section of your nonprofit's website. That way, any interested party can easily find it for themselves.
Local Ads: If your town has a newspaper or a radio station, buying ads will be an expensive but potentially game-changing way to get the word out. It's a way to gain visibility well outside your established supporter groups and let people from all across your area know about your organization. If your nonprofit doesn't have the budget for these kinds of ad spends, that's okay. But if you do, it could have a really big impact.
Posters & Flyers: Posters and flyers are an old standby, but they come with some serious downsides. First, getting posters and flyers put up around town takes a lot of time. Even if you're using volunteers, you might get more bang for your buck using them elsewhere. Second, a nice poster is expensive to print. And even flyers are gonna cost a (relatively) pretty penny. If you're going to make a poster, make sure it's a poster that excites people instead of just informing them. Look for local graphic designers who might be willing to donate (or at least discount) their services. Posters and flyers are easy to overlook. You need to create one that grabs a person's attention and won't let go.
Marketing for nonprofits is both an art and a science. It means pairing your skills as a copywriter and graphic designer with tried-and-true best practices and a data-backed understanding of your organization's specific audiences. Wanna learn more? Check out that article below:
Step 10: Recruit & Train Volunteer Event Staff
Any event, large or small, is going to need volunteers to staff it. Most nonprofits have a core of regular volunteers they can draw from, but, depending on the event, you might need to recruit some brand-new volunteers from your larger network.
Once you've secured your volunteer staff, you need to make sure you train them well and give them all the tools they need to succeed. Otherwise, neither you, your volunteers, or your attendees will enjoy the event.
Here are some best practices you can follow when finding and training volunteers for your event.
Make expectations clear: There will likely be different roles for volunteers to fill. For each role, create a comprehensive list of responsibilities so staffers know exactly what's expected of them. If people understand what they're signing up for, they're less likely to back out later.
Make the benefits clear, too: Volunteers usually aren't approaching their work with a "what's in it for me?" attitude, but you should also offer your event staffers more than just the satisfaction of a job well done. Highlight the perks and benefits of volunteering for this event, like free food and drinks, the chance to enjoy live music, etc. If your nonprofit has great merch that supporters want to wear, a free t-shirt or hoody makes for a great event uniform and a great thank-you gift.
Create customized sign-up forms: Don't just send interested or new volunteers to your general website sign-up form. Create a volunteer form that is specific to your event. This will help people feel certain in their decision to volunteer for you; they'll know that their application is being assigned to this specific event instead of falling into some general inbox. With Neon CRM, you can easily create customized applications and sign-up forms and assign existing volunteers to any project or event.
Have a strategy for tapping personal networks: Don't just tell supporters to ask their friends, family members, and colleagues if they'd like to volunteer without putting some thought and resources behind it. Put together a few resources that lay out your organization's mission, the volunteer staff roles and responsibilities, the perks of volunteering, and links to your customized volunteer forms. Think of it the same way you would a peer-to-peer fundraiser: You're empowering supporters to build important connections on your behalf.
Create training documents: Invest the time and the effort to train your volunteers properly. It'll save you a thousand headaches on the day of the event. The most efficient way to train volunteers is to train one experienced volunteer and have them train the rest. But that method is not without its risks! Take your training strategy one step further by creating training materials for all your staffers that they can refer to both before and during the event. This will help your trainer, and it will also help empower your volunteer staffers to handle whatever curveballs come their way.
Communicate, communicate, communicate: Your volunteer staffers will play an important role in helping your event succeed. Treat them like they're important! Send them regular updates and reminders that express your excitement for the big day and your gratitude for their contributions. If you're using Neon CRM, you can create and manage pre-event volunteer email communications directly from the platform, making your volunteers feel valued while preserving your valuable bandwidth.
When you're keeping a tight watch on your event expenses, it can be easy to let your volunteers slip through the cracks—after all, they aren't costing you a thing! But overlooked and underappreciated volunteers are a recipe for a poorly run event. Take care of your volunteers, and they'll take care of your event. It's that simple!
Step 11: Hold Your Charity Event
It's the big day! This is where all your careful planning is going to pay off. Between all the great sponsors, the oodles of tickets you've sold, and your enthusiastic, well-equipped volunteers, you've got all your bases covered. But maybe the best part of a well-planned event is the fact that you, the planner, will actually get to enjoy it.
Of course, there are still things you'll need to keep an eye on at your event. Even if your event is well-planned, you'll probably still be managing behind-the-scenes tasks while mingling with your guests until the very last chair is folded and put away.
Still, there are steps you can take to help your event go smoothly. Setting aside the risks of literal acts of God, here are a few steps you can take to ensure your nonprofit's big night goes off without a hitch.
Create a "Run of Show" document: A Run of Show is like a play-by-play that takes every individual element of the event and specifies when and where it's supposed to happen—plus who's in charge of making sure that it does. By creating a Run of Show document and distributing it to all your staffers, you'll be able to rest assured that people have your event plan within easy reach. When something goes wrong, people will be able to identify the problem quickly and find a solution. In fact, you should encourage your lead staffers to use the Run of Show to identify any issues before they happen.
Communicate often and on schedule: Create a check-in and communication schedule for all your lead staffers. Every hour or half hour, a few of your team members can check in with your different event staffers to make sure everything is going according to plan. This empowers staff members to solve small issues on their own while still allowing you to keep a close eye on the bigger picture. For larger issues, make sure that your Run of Show documents include listings for which staffers own what elements of the event. That way, someone can easily locate them and determine next steps. The great thing about scheduling your check-ins is that you can keep a close eye on how the event is going without having to dash madly about talking to every individual staff member or volunteer.
Collect information: If people have bought tickets ahead of time to your event, you'll already have their details stored safely in your database. But if you're still selling tickets on the day of the event, make sure you're collecting information from people who are attending. Of course, you also want to collect that data ethically. No one likes to be added to an email list without their knowledge. Using your POS system, give people the option to sign up for your nonprofit's newsletter or other email communications. You can also add physical sign-up sheets around the event if people feel inspired in the moment to keep in touch.
Have fun: We're serious. Not only do you deserve to have a good time after all your hard work planning this event, but it'll help your organization. If you are able to greet, mingle, and charm your attendees, that will do a lot more to help your nonprofit's reputation—and possibly bring in more future donors—than you would as a living ball of stress. So when we say, have fun, that's not a suggestion. It's an order!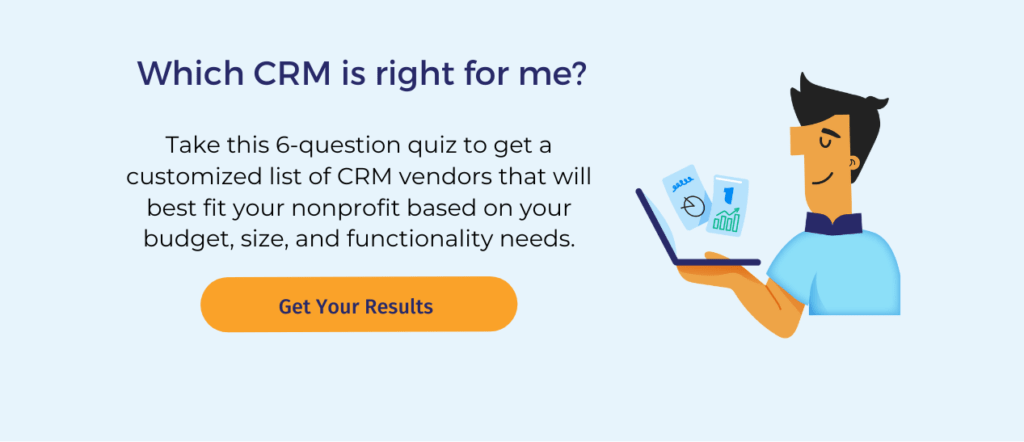 Step 12: After the Event, Follow Up
You did it! Your guests have gone home, your decorations have been taken down, and your fundraising goal has been achieved. That's the end of your event planning to-do list, right?
Not quite yet. After your event, there are still several best practices you'll want to follow to make sure that your attendees stay engaged with your organization beyond this one-time event.
Say "thank you": Thank everyone who was involved with this event. Of course, that means sending a thank-you note to your attendees, but make sure you thank your volunteers and sponsors as well! For most attendees, a heartfelt thank-you email will suffice. But, for sponsors and major donors, a handwritten thank-you note or even a phone call from a board member will be a welcome personal touch—one that may pay off down the line.
Share your wins: Did your nonprofit meet your fundraising goal for the event? Did you have a record number of attendees? Did your volunteering project make an impact in the community? Let people know! It's a good idea to include this information in your thank-you message, but you can also share information like this on social media or in a blog post on your nonprofit's website. People like to know their contributions are making a difference. When your organization has a win, don't be shy! Let people know. If you're talking about the impact your event had in your community, try and focus on how it positively changed the life of one person versus sharing big-picture numbers. It might seem counterintuitive, but studies on the psychology of fundraising find that people are more likely to be motivated by helping an individual person than by helping many.
Ask for a favor (but not a donation): The Benjamin Franklin effect is this odd little psychological phenomenon wherein people are more likely to feel positively towards you if they've already done you a favor. When following up after an event, you don't want to ask people for more money after they've already contributed to your organization (seriously, don't do this), but you can ask them for a small favor like filling out a donor survey or sharing your event recap post on social media. This will have the effect of strengthening their warm and fuzzy feelings towards your nonprofit.
If you've been managing your event using Neon CRM, post-event follow-up is a breeze. Data on event attendees will automatically sync with your database, allowing you to easily track and segment your attendees and create customized follow-up campaigns. You can then start engaging these patrons and building long-lasting relationships using Neon CRM's email and automation features.
Manage Your Next Event with Neon CRM
Event planning for nonprofits is all about nailing the little details. You're not going to have the same resources to throw at an event that a large corporation would, but you can make up for it with a close attention to detail at all steps of the process. Follow the best practices laid out in this article—from putting together your events team and setting your budget to creating a timeline and a failsafe training program for your volunteers—and your nonprofit's next event will be sure to have people buzzing.
You know what's a major help when planning your event? Having access to a suite of finely honed event management features right in your CRM. And with the one-stop-shop that is Neon CRM, that's exactly what you'll get. Our comprehensive donor management platform pairs powerful email, analytics, fundraising, online forms, volunteer management, reporting, and workflow automation features alongside event management capabilities that let you handle registration, ticketing, and attendee tracking—all in one place!
With a platform that can do all that (and more), Neon CRM might just be the nonprofit CRM and the event management system you've been looking for. If you'd like to learn more about Neon CRM, you can join one of our regularly scheduled group demos that provide an in-depth, 30-minute overview of all our system can do. But, if you'd like to see the system up close and hear how Neon CRM can partner with your nonprofit to fulfill your mission, then schedule a personal demo today!
Join the discussion in our Slack channel on connected fundraising