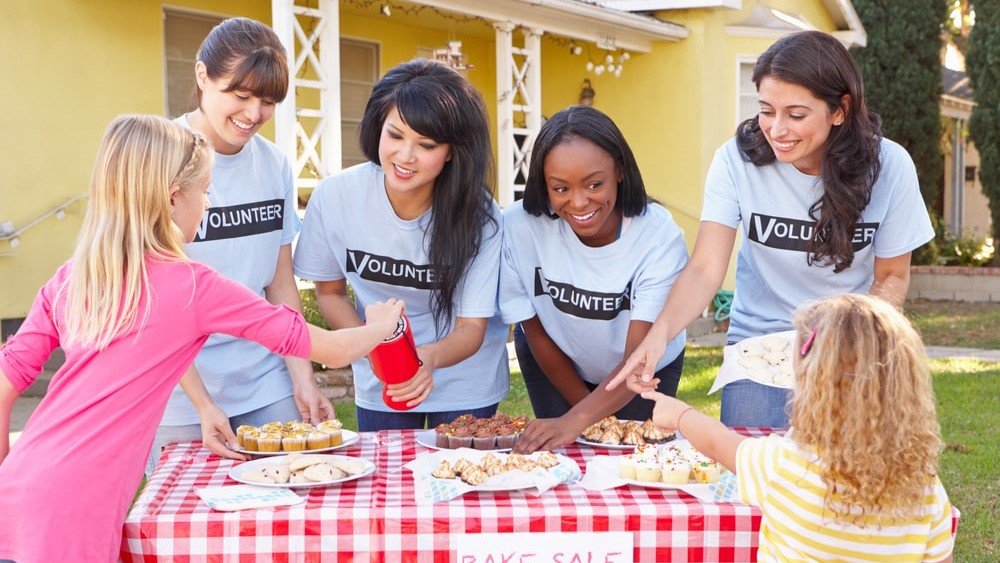 Coming up with fresh fundraising ideas for nonprofits isn't always easy. After years of staging events, you may feel like there's nothing you haven't covered, from art auctions to wine tastings to trivia nights. However, there's always a new twist on an old idea—or even an old idea you haven't thought of before! To make it easy, here's a list of 50 fundraising ideas for nonprofits. We've broken it down into traditional, seasonal, virtual, scholastic, and kid-focused events.
Traditional Fundraising Events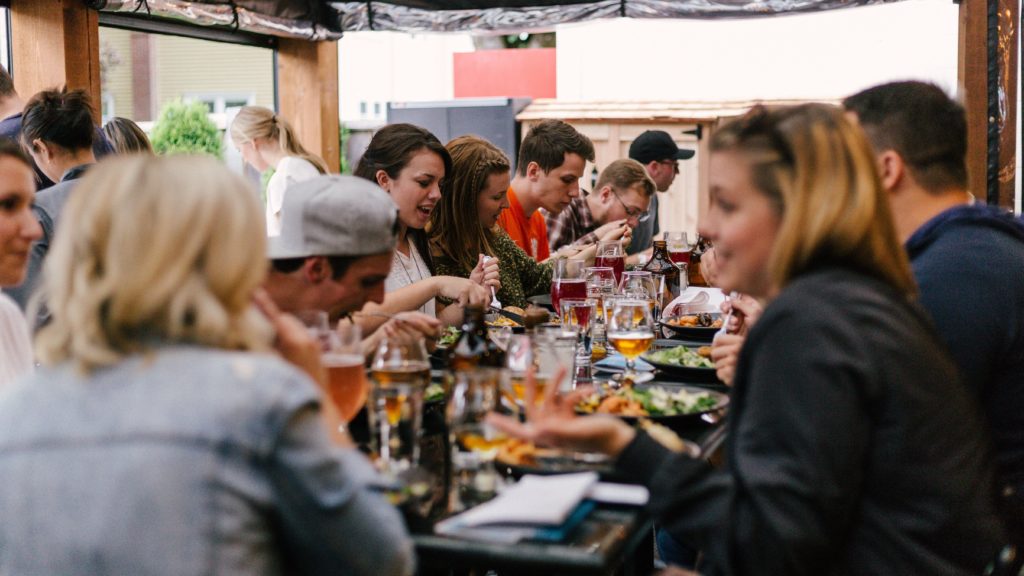 We've labeled the following 15 fundraising ideas for nonprofits as traditional because they're staples when it comes to fundraising. However, there may be some ways to update or improve them to boost giving.
1. Auctions
Auctions are a major source of funding for a lot of nonprofit associations because they engage the competitive spirits of supporters. Of course, they're also challenging to manage as you're handling the donations of items on one end and funds on the other. Using a theme can make this a little easier. Here are some to consider:
Art: Art auctions serve a valuable purpose because they don't just raise funds, they also spread awareness and appreciation of the works being auctioned.
Silent: Silent auctions take the anxiety out of participating for some by allowing them to write their bids down on their own time. It's also much easier to track the hammer price, as it's written down by the bidder.
Vacation/Trip: Vacation/trip auctions can make for a great capstone at other events. For instance, a nonprofit may hold a gala for fundraising and during that gala also allow individuals to bid on a vacation package and announce the winner at the end of the evening.
Virtual: Online auctions are a category in and of themselves, allowing attendees to view items remotely using live streaming or images while they place online bids. Virtual events are much easier to run as they create a complete digital footprint in real-time.
Hybrid: A hybrid auction takes the tools used in the virtual environment and brings them to the physical world. For example, instead of using sheets of paper to track bids at a silent auction, users could enter their bids on a tablet or via an app on their phone. Touchless opportunities are always appreciated in a post-COVID-19 world!
If you want to learn a bit more about hosting a silent auction, check out our blog post on the eight steps to running a stellar event.
2. Galas
For some organizations, an annual gala is their primary fundraising event for the year and the point where they bring in most of their revenue. While a gala may reference just about any type of festive celebration, it's most often used to refer to more extravagant events that feature entertainment, hors d'oeuvres, meals, open bars, and auctions. As galas are often expensive, it's critical to carefully curate your donor list to ensure the best results.
3. Pancake Breakfasts
A pancake breakfast is on the opposite end of the spectrum from a gala when it comes to upfront investments. Pancakes are cheap and easy to make and can be made in bulk. It's also easy to address vegan or gluten-free guests with a few tweaks to the recipe.
4. Live Music Battles
Live music battles make for great events because you can find a lot of excellent musical talent who want to get their names out there. However, nonprofits that aren't specifically music-focused typically tackle the challenge of building their lineup through sponsorships and partnerships since the process of vetting bands is extensive and requires expertise.
5. Fashion Shows
Fashion shows could technically fall into the seasonal event category as you're most often scheduling these events for spring or fall when new styles come out. This is another one where partnerships can be key, though nonprofits don't have to depend on major fashion houses. They may be able to work with local stores or boutiques that act as sponsors and also get to show off their collections.
6. 5K Runs and Walkathons
5K runs and walkathons both operate in the same way, though at different levels of intensity. 5Ks are a great option as they're relatively short but still challenging enough for more seasoned runners. Walkathons are a bit more approachable and casual than the 5k, which encourages greater participation. They can even be run in conjunction with a 5k.
Organizations can gain funds through entry fees and individual pledges. So a participant may pay $12 to participate and then have friends or family pledge a certain amount for every mile they complete. This way, even individuals who don't compete in the event can still support the cause.
7. Karaoke
Karaoke is more than a fun bar night activity—it can be a nonprofit event with multiple revenue streams. You can charge a door fee, set up concessions with snacks and drinks, and even have individual contests with their own entry fees. It's also very easy for just about anyone to put on due to modern portable karaoke technology.
8. Comedy Nights
Comedy nights are a good way to bring some lighthearted fun to your organization. This is another door-entry event with multiple revenue streams and relatively low overhead. You can find local comedians on entertainer-sourcing sites like GigSalad or The Bash, or you can ask for help from local comedy clubs.
9. Trivia Nights
Trivia nights are typically team-focused events that allow you to charge higher entry fees. A portion of those fees goes to the winning team while the rest goes to the nonprofit. For a fun twist, nonprofits can design some of the trivia around their own causes and values, reiterating their impact on supporters.
10. Yard Sales
A yard sale is a fun way to get to know your supporters while also raising funds for a cause. One huge benefit of technology is that these are no longer cash-only events. You can easily set up virtual payments and even inventory tools for items using tablets with CRM software and event-specific websites.
11. Potlucks
Potlucks are another great way to build a sense of community as you raise funds for your cause. Have your supporters bring in their favorite dishes and try other people's favorites. Like the pancake breakfast, this is a low-cost and easy-to-put-together event that just about all nonprofits can manage.
12. Casino Nights
Most nonprofits have considered a casino night for an event at one time or another. These run the gamut from bingo and slot machine games to full-scale events with all the traditional favorites like blackjack and roulette. Of course, this one can put you at odds with the law if you're not careful, so make sure to get legal advice on any laws or local ordinances you need to follow.
13. Exercise Class
You can hold a regular exercise class with a volunteer instructor—like a boot camp-style fitness program—for long-term fundraising. Or you can hold a unique one-off event and gain a lot of publicity—like goat yoga or cardio drumming! Make sure to stay safe and work with a qualified fitness instructor when you're building your event.
14. Bike Races
Bike races are used by a lot of nonprofits because it's another way you can charge an entry fee or raise funds by a pledge for miles, or both. You can also choose a nice leisurely scenic ride or a more intense, high-speed one with prizes awarded.
Of course, as bike races are usually longer than foot races or walks, safety and clear path marking are key. It may be helpful to use some kind of map on a mobile app to help guide participants and allow them to reach out for help if needed while providing their exact position.
15. Hybrid Supply/Food Drives
The hybrid supply/food drive is one that's emerged thanks to the digital space, and it's particularly useful during times of high need. During the war in Ukraine, for example, dozens of nonprofits ran hybrid programs where they collected both food and supplies in the real world, while simultaneously taking monetary donations online.
The online donations allow the nonprofits to supplement gaps in their physical donations. Everyone who's run a food drive knows they can expect about 5000 cans of beets but next to no dry rice or pasta, which goes further and can be used for more. The additional online donations allow the nonprofits to buy those goods, sometimes at bulk pricing.
Seasonal Fundraising Ideas for Nonprofits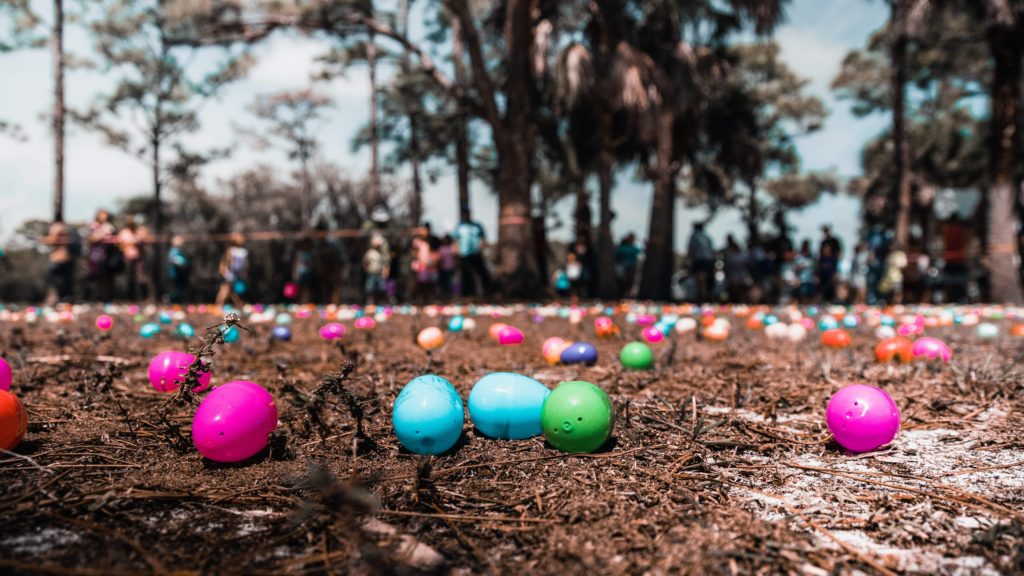 Seasonal fundraisers are excellent opportunities for donations because people are already in a positive mood. Theming events around that good feeling can encourage giving. As we continue this list of 50 nonprofit fundraising ideas, numbers 16 through 26 will help inspire your seasonal events.
16. Holiday Cooking Competitions
Just about every holiday you can think of has a food associated with it that's fit for a competition: Pig roasts or chili cook-offs are great options during the spring and summer; candy-making competitions can be a fun addition for Halloween; and Thanksgiving is a great opportunity to fight for the title of best stuffing. These are simple events that get your donors involved and allow you to boost funds through entry fees.
17. Wine Tastings
Summer is a popular season for wine-tasting tours, and it can be an equally good opportunity for fundraising events. There's another option for hybrid events here as you can also hold raffles or auctions for bottles of wine.
18. Winter Clothing Drives
Winter clothing is always a necessity in the colder months, so clothing drives are a great idea. However, this is one where you'd likely want to run an online fundraiser in conjunction with your in-person fundraiser as the clothing types and sizes needed will vary greatly.
19. Summer Picnics
If you don't want to deal with the mechanics of cooking, take a picnic basket approach. You can fill a picnic basket with sandwiches and sides for a family and sell it along with a spot on a blanket at your outdoor event.
20. Pub Crawls
Pub crawls are a fun way to raise funds and build comradery amongst your supporters, but don't be fooled—they require a fair amount of planning to pull off. After all, you'll be going to multiple locations and drinking alcohol with a large group. You'll need to plan out your venues in advance as well as arrange transportation and minimize driving, which means planning out your routes accordingly, too. To do that, you'll need to coordinate with the pubs you want to visit well in advance and set up a partnership.
If you want to know more about how to approach a local brewery to participate in a pub crawl (or host a standalone fundraiser), here's an article from Neon One with tons of tips and insight:
21. Craft Fairs
This can be a wonderful choice, especially if your supporter base has a lot of crafters, whether they make jewelry, knit scarves, or weld intricate metal sculptures. You can organize a craft fair for all these individuals to rent booths, showcase their work, and donate to the cause.
22. Ice Cream Socials
While ice cream socials can technically be held year-round, they tend to be most popular in summer. These typically feature a make-your-own sundae bar, though they've evolved to include much more extravagant events including unique ice cream flavors like wasabi or truffle. The ice cream social is also part of our nation's history—the first occurred in the White House in 1802 during Thomas Jefferson's presidency.
23. Golf Tournaments
Golf tournaments are a country club staple, and they're also a great option for nonprofits that want to raise funds and gain connections. With the US Golf Foundation reporting that 37.5 million people play the sport in the US every year, it's also excellent for donor sourcing.
24. Beach Bonfires
No summer is complete without a beach bonfire, provided you're in an appropriate area. This can also be a fun addition to a picnic or barbeque event, making it more appealing to your potential participants.
25. Easter Egg Hunts
Can spring really start without an Easter Egg hunt? Of course, these events don't have to be just for kids. You can also host hunts that hide prizes for adult supporters, like vacation or event tickets, small cash rewards, or other fun items. You can either use a pay-to-enter model or turn it into a bit more of a gamble, where participants get a basket of eggs that may or may not contain a valuable prize.
Virtual Fundraising Ideas for Nonprofits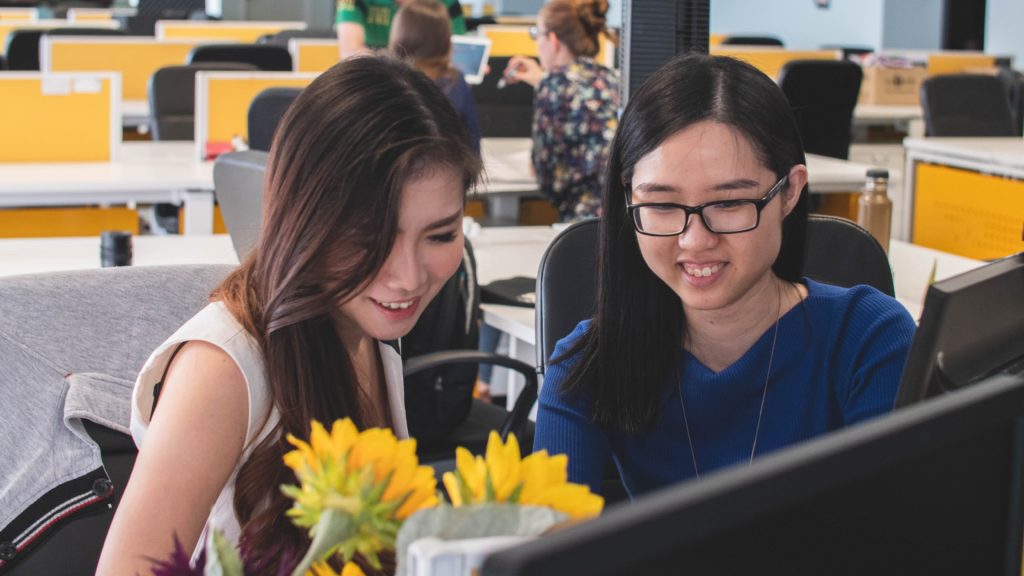 Next on the list of nonprofit fundraising ideas are virtual events run entirely online. Numbers 27 through 30 can help you raise funds in the digital world.
27. Giveaways/Raffles
Giveaways and raffles are excellent online events because they're so easy to manage and monitor. Apps can even allow you to limit the number of participants or entries from specific individuals or IP addresses.
28. Painting or Cooking Class
Live streaming tools make it easy to hold online classes in real time, allowing participants to learn from the knowledge of your supporters in exchange for a small fee. You can even do a series of events around a specific theme to highlight something important to your cause.
29. Photo Contest
Photo costs are incredibly diverse. You can hold professional-level photographer events complete with art gallery displays, or you can offer simple online slideshows that allow viewers to vote on their favorite works. Either can be accomplished in a fully digital environment.
30. Wish List Supply Drive
Using Amazon or another e-commerce site, nonprofits can set up wish lists that donors can buy directly from and have it shipped. It's especially beneficial to use Amazon Smile, where Amazon makes donations to specific nonprofits on behalf of consumers for all purchases. It turns a single fundraising event into a recurring giving source.
Scholastic Fundraising Events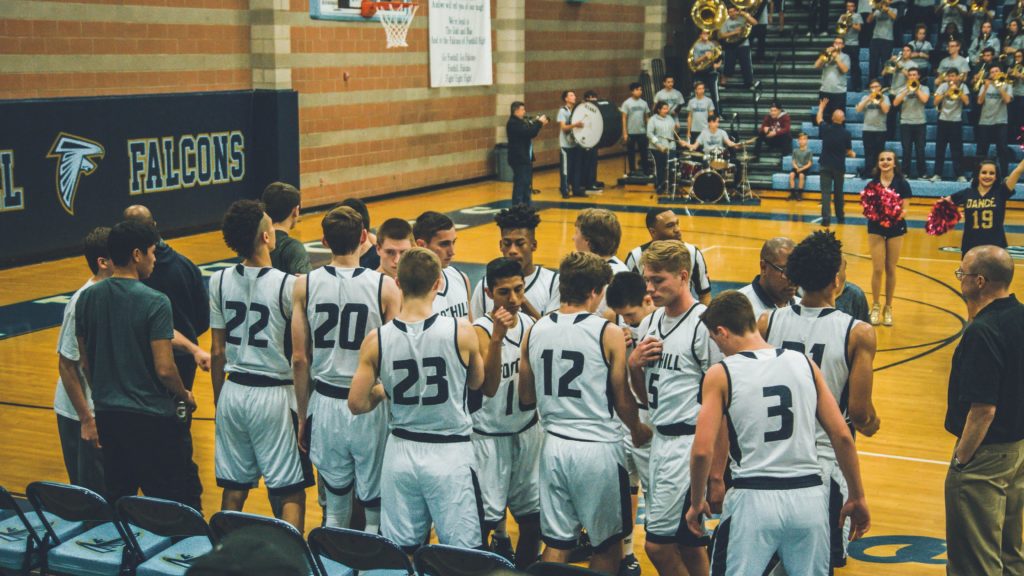 Scholastic events can be held for K-12 students or for major alumni associations. Regardless of the organization they support, they focus on education and the academic community. Numbers 31 through 39 can give you some ideas for scholastic-based fundraisers.
31. Relay Races
Relay races don't have to be the traditional "running with a baton" event you think of. You can turn these into themed dress-up events, obstacle course races, or even tie them into scavenger hunts.
32. Talent Shows
Talent shows can be very casual, with everyone welcome to take the stage and perform. They can also follow a more formal process involving auditions and rehearsals. While the first option is easier, the second tends to run a bit smoother in the long run because you've worked out any unexpected kinks between (or within) your acts.
33. Art Shows
A nonprofit art show is often the first exposure emerging artists have to the community. By giving them a chance to showcase their work in an exclusive, curated collection, you can also raise funds through bids, entry fees, or both.
34. Car Washes
Car washes are another high school staple for raising funds for causes. This may actually be completed as a peer-to-peer-style fundraiser, where a group of students holds a car wash on behalf of the organization without direct oversight. They then collect the funds and turn them over once the car wash is complete, sometimes in an assembly or other big event.
35. Lip-Sync Contests
Lip-syncing contests are particularly popular in K-12 events where students can put together their own groups and perform songs. Setting up prizes for the best acts and using a panel of judges is also a fun way to get the audience involved.
36. Sports Events
Sports competitions don't just bring communities together, they also give you a chance to form friendly rivalries with your neighbors. While basketball, football, and baseball are obvious staples, think beyond those traditional sports. You have a lot of different levels of athletic ability within your organization. Sports tournaments for games like cornhole, horseshoes, bowling, or billiards are fun and a bit more inclusive.
37. Code-a-Thons
For tech-focused organizations, code-a-thons are becoming the new go-to event. During this event, a group of developers works together to create an application. The apps are typically designed around the needs of the cause, like creating a pet-finding app for an animal shelter or a library app for an English literature association. Teams are typically expected to raise funds for the nonprofit to enter the event.
38. Short Story/Poetry Anthologies
Many nonprofits will compile the stories or poetry of supporters and then turn that into an anthology that they can sell. The same can be done with recipes or any other subject where you can benefit from the writing skills of your group.
39. Reading Marathons
Reading marathons are often pledge-based events where individuals commit to reading a certain number of books over some time. This is an excellent option for getting young people involved in their community while encouraging literacy. It's also a great segue into our final category of nonprofit fundraising ideas: events for kids.
Fundraising Events for Kids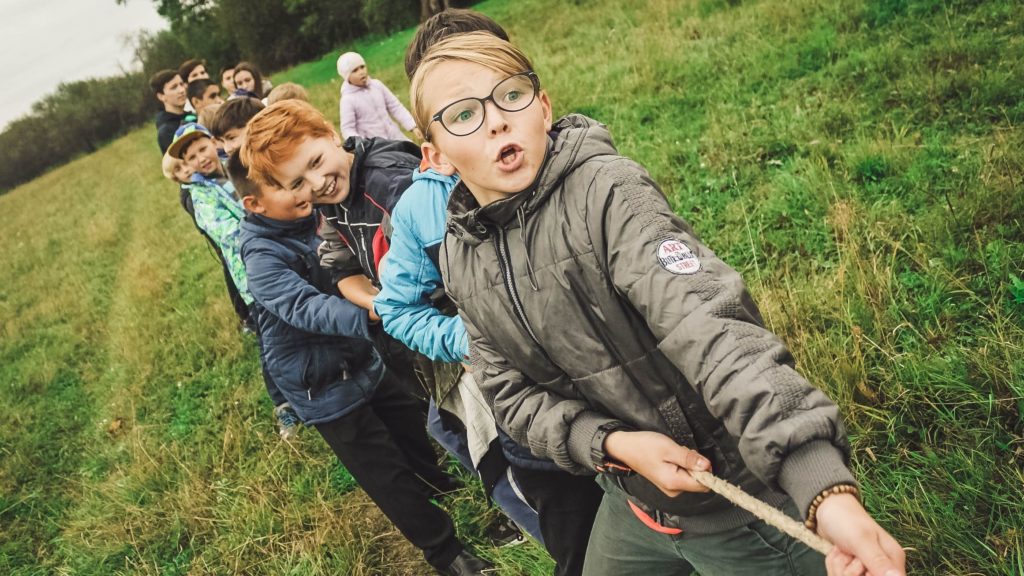 Not every event for your nonprofit will be for adults. You'll always need some kid-focused events. Ideas 40 through 50 can help you make a plan.
40. Movie Nights
Movie nights are family-friendly ways to support a cause, especially one in theater or the arts. A local movie theater may be willing to host a special viewing of a family-friendly film. You can even put it on yourself with rental projectors, pull-down movie screens, and downloaded films.
41. Paper Mâché Parties
A paper mâché party is a bit of a group project. Paper mâché is very easy to make, and when using a model, pretty easy to work with too. The entire family can work on a paper mâché sculpture together and even participate in a contest for a grand prize.
42. Make Your Own Tie-Dye T-Shirt
Kids love to make messes, and tie-dye parties certainly are messy! All you need are some large buckets of different color dye baths and white t-shirts. Let the kids twist their shirts into knots, dip them in the water and create their own designs. You can sell entries with t-shirts to cut back on waste.
43. Drawing Contests
A lot of young, budding artists would love the opportunity to show off their drawing skills. Establish a theme, break it down by age group, and let the kids get creative! You can round it out with an art show or even an auction.
44. Scavenger Hunts
Scavenger hunts are another event with big digital improvements. Now you can send clues via an app and help keep track of kids as they play, ensuring a safe, fun experience.
45. Game Nights
Game nights are fun, casual evenings where kids or families can get together to play board games, win small prizes, and even participate in tournaments. For a digital twist, nonprofits can add video games to the mix and allow people to play remotely.
46. Face Painting Booths
Face painting booths are a staple of just about all summer events, where volunteer artists work for a small donation. Of course, face painting is a difficult skill to master, so make sure you have volunteers with some great creative abilities.
47. Carnivals
Charity carnivals can fit into a lot of categories here, but really, they're all about the kids. Rides, games, and concessions all become streams of donations as families enjoy the day. Including raffles, auctions, and other entertainment is also a great way to make it a memorable experience.
48. Bake Sales
Bake sales are great for kids because they can either run the booth and collect donations or help in the kitchen by preparing something to sell.
49. Dog Walking
Dog walking is one of the first jobs a lot of kids will have, and it can also be their first contribution to a cause. They can volunteer to walk dogs for donations or participate in dog walking marathons where they get pledged support from family and friends.
50. Eating Contest
Kids love a good eating contest, whether it's participating or just watching it. Just remember that these events can be a safety hazard if not managed properly, so ensure oversight and safe food preparation ahead of time.
Using Neon CRM for All of Your Fundraising Ideas
All of the 50 fundraising ideas for nonprofits listed above have one thing in common: They generate so much information! From donor names to payments, items collected, receipts, and correspondence, there is a lot to keep track of. You need a powerful, nonprofit-focused tool to handle all that information. A nonprofit CRM can help you use those details to manage just about any fundraising event and improve it in the future.
Neon CRM is the tool you need to manage all your fundraising ideas for your nonprofit, from a small pancake breakfast to a massive hybrid event. With powerful features and a suite of integrations with third-party software providers, Neon CRM can make your next fundraiser a success that keeps on giving. We'd love to walk you through a free demo!
Join the discussion in our Slack channel on connected fundraising