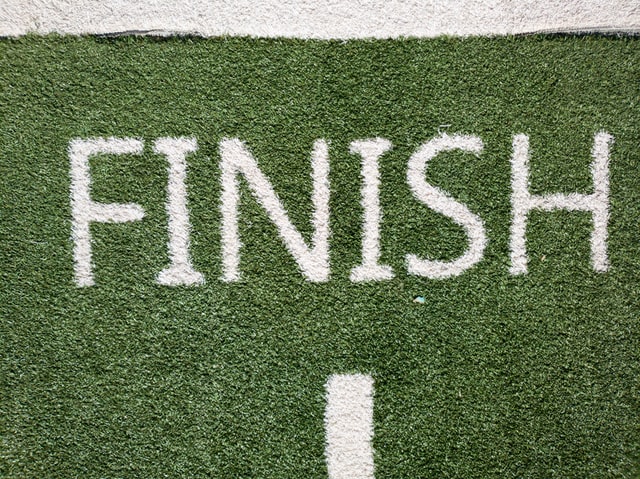 Year-end fundraising campaigns are stressful. You're rushing to get things out and wrapped up in time-consuming details while trying to also focus on the other crucial aspects of your work.
Luckily, automation can help your clear some of those tasks off your plate. Neon CRM's Workflows allow you to create an automated sequence of events, so you can efficiently maintain data, engage donors, and streamline your own internal processes with just a few clicks of a button. Applying this to various aspects of your year-end campaign will make your workload more manageable.
How to Use Workflows for Year-End Fundraising Campaigns
Read on to learn five ways Workflows can make your year-end fundraising campaigns more efficient.
1. Segment Year-End Appeals with Personas
Want to start building more personalized relationships, but not sure where to start? Personas are reliable and realistic representations of your key audience segments. Well-crafted personas allow you to create strategies that best engage each type of supporter.
While your organization's key segments will differ depending on your needs, you should at least consider doing basic segmentation by splitting your donor base into four groups: one-time donors, prospective donors, major donors, and monthly donors.
In the example below, this Workflow will assign a "prospective donor" persona to anyone who has not donated but has engaged with the organization in some meaningful way. A helpful tip: create an if/then branch to assign personas in one Workflow.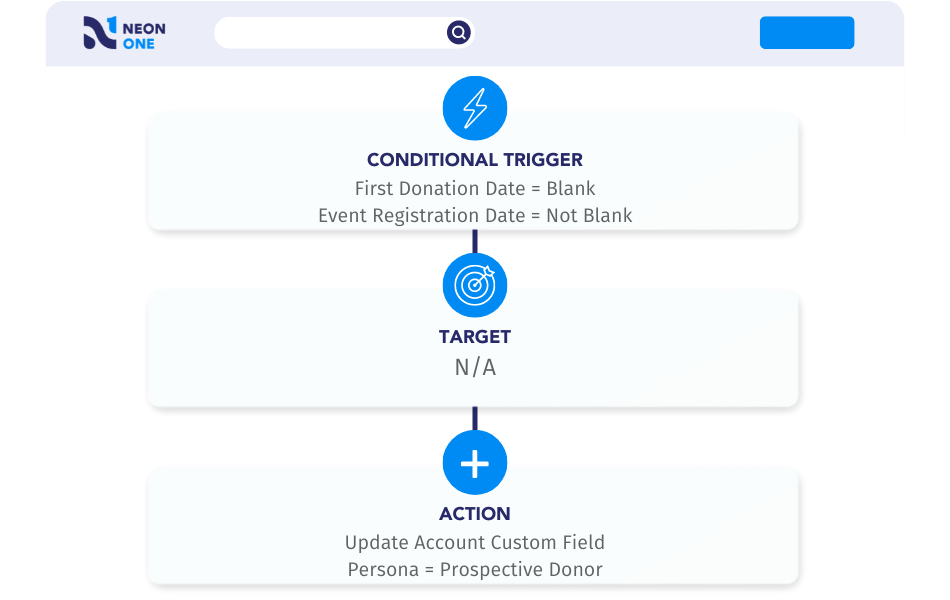 2. Automatically Send Year-End Email Appeals & Updates
If you're like most organizations, you'll probably make multiple asks during your year-end fundraising campaign. A Workflow allows you to create an email appeal series that will engage donors over a specific time frame.
Creating an automated email appeal series with a Workflow is a simpler way to execute a multi-channel fundraising campaign. Your supplemental emails will help your organization stand out to potential donors during the busy year-end fundraising season, and they will complement your more formal appeal letters in a thoughtful way.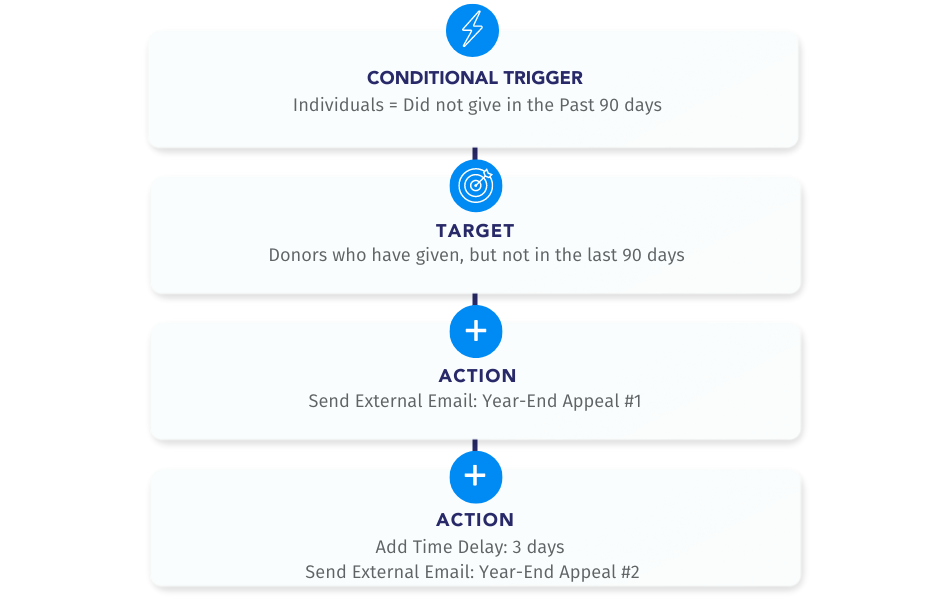 3. Send Pledge or Event Reminders for Year-End Fundraising Campaigns
When someone pledges to donate or registers for an event, they're committing to invest in your mission. Sometimes, though, life gets in the way, and we need to nudge these supporters to remind them of their commitment.
But those reminders can take up a lot of your time — especially if you're pulling registration lists manually or balancing a plethora of pledges. This simple Workflow can take care of that for you by automating reminders.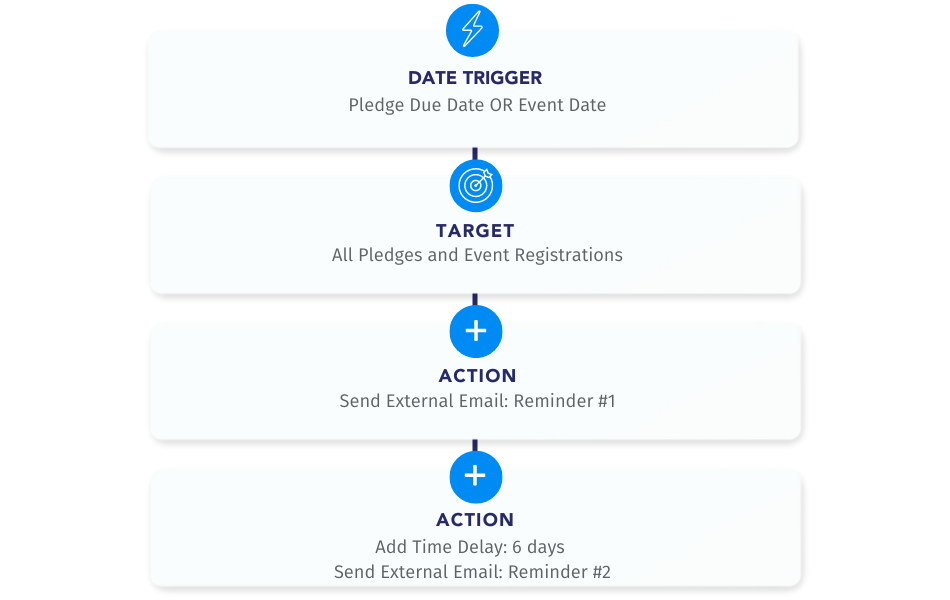 4. Create Additional Donation Follow Ups
Congrats, you've got a new donor! Whether that new person is a long-time supporter or just donated for the first time, you want to give them a warm "thank you" from your organization outside of the standard system emails.
Go ahead and create a Workflow-based email campaign that sends them a personalized thank-you. As a part of that campaign, you can also send emails to new supporters welcoming them into your organization and letting them know about all the ways they can get involved.
This warm welcome is a valuable thing to send to new donors year-round to help keep them engaged, but the retention rate of GivingTuesday donors is notoriously low, so extra outreach is crucial.
5. Send Reports to System Users
Dashboards and reports make it easy to quickly gain insights into your nonprofit's performance. To see the success of your campaigns and the impact of your mission, run valuable reports after you wrap up each campaign or event.
You may even want to share these insights with key stakeholders, like your executive directors or board members, who may not use your CRM every day. You can create a Workflow to automate an internal email to system users and easily share things like reports. This allows your key stakeholders to be quickly and easily involved in your campaign without manual effort on your part!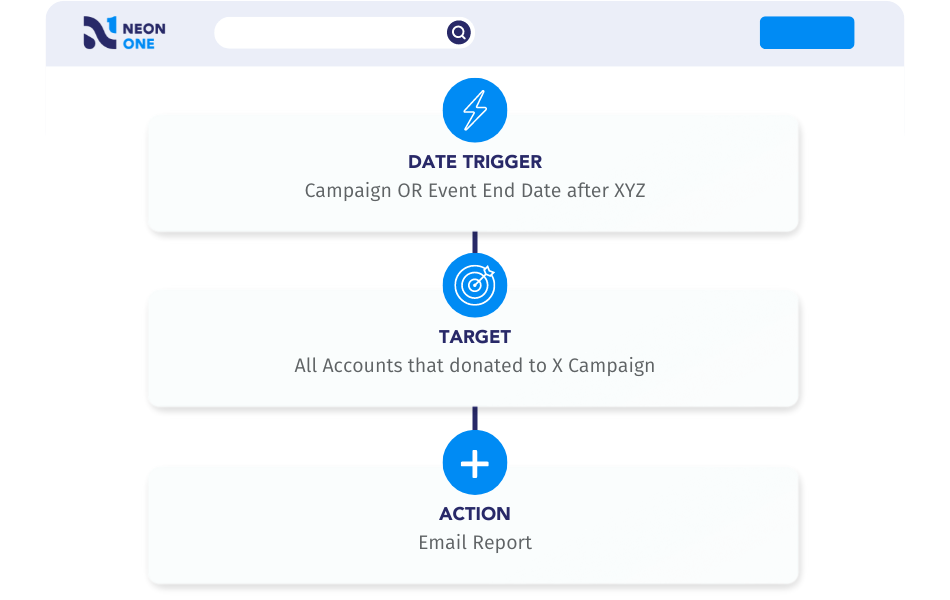 Will You Use These Workflows For Your Year-End Fundraising Campaigns?
While year-end fundraising campaign needs are different for every nonprofit, we're confident these simple Workflows will help you get more done — and raise more this year!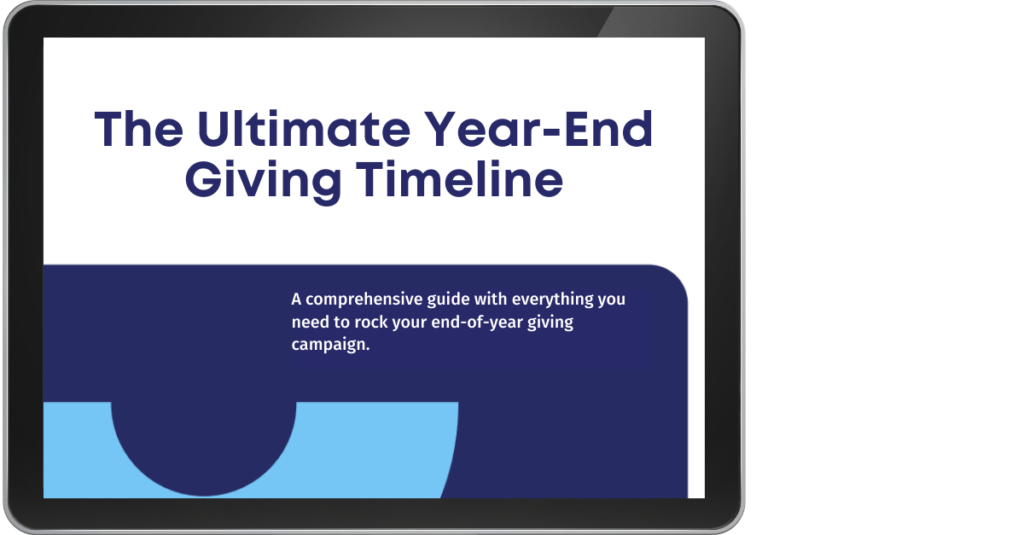 The Ultimate Year-End Giving Timeline
For more year-end campaign planning help, be sure to check out the Year-End Giving Timeline.
Join the discussion in our Slack channel on connected fundraising