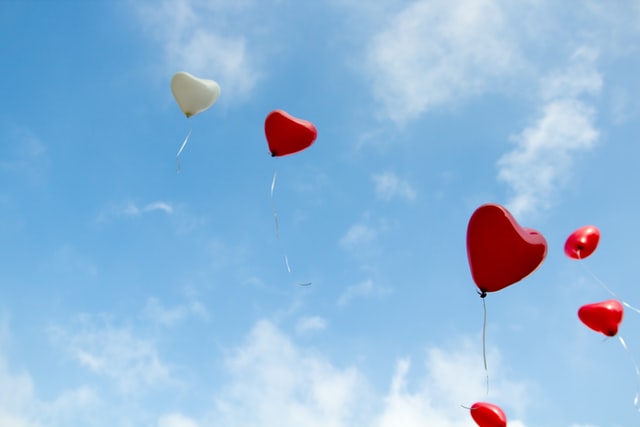 GivingTuesday is right around the corner (November 30th, 2021). And, we know that in all the months of craziness and preparation leading up to GivingTuesday, it can be easy to lose sight of what really matters — your mission and the donors that support it. So let's talk about GivingTuesday.
Before your campaign launches, take a moment to look at your campaign from a donor's perspective, with their goals and motivations in mind. Raising funds is always the goal, but a considerable part of that includes retaining new donors and engaging old ones.
We'll be honest: donor retention isn't the only secret to success on GivingTuesday. A successful campaign is all about getting as many new donors and new donations as possible, which starts with spreading the word. Some great options include reaching out to local media, hosting events, and leveraging social media.
But as more people learn about GivingTuesday and join the movement, we have to think about how we'll retain these donors — something the nonprofit sector hasn't done too well in the past.
While retention might not be the key to success on GivingTuesday, it IS the key to your organization's long-term success.
With careful planning from the start of your GivingTuesday campaign, we believe that you can do both — attract new donors and set a solid foundation for retaining them.
We've put together a few suggestions and easy tweaks to make this a retention-friendly GivingTuesday this year.
1. Make Sure You're Collecting the Right Data
As an event that focuses on online giving, collecting the right data about your donors throughout the process will be essential to your follow-up and retention.
At the very least, you'll need to include contact information so you can follow up. But consider including any information specific to your organization that will aid your follow-up and re-engagement process.
Every organization is different and will require different data. Specificity is great, but remember not to make your donation form too long — shorter, less complex forms have better conversion rates.
If your donation forms aren't already connected to your CRM, make sure they're talking to each other for GivingTuesday. With the surge of online donations, it's worth the effort to ensure that all that data will flow directly into your CRM.
2. Include a Recurring Giving Option On Your Donation From
This is probably the easiest tweak you can make to your campaign to encourage donor retention beyond #GivingTuesday.
Whether for #GivingTuesday or not, every donation form you use should include a recurring giving option. It's convenient for you and the donor, and it's a painless setup that can save you time and money in the long run.
Plus, there's research to show that monthly giving programs are popular, especially among younger donors. 52% of millennials say they'd be interested in a monthly giving program.
Smaller, more frequent gifts can be easier to budget for with younger donors who want to contribute regularly but can't afford large, one-time asks.
But beyond millennials, monthly giving can be a great retention strategy for all donors. You can find more information about setting up a monthly giving program here.
3. Follow Up About GivingTuesday With Retention in Mind
Go beyond the typical donation receipt for tax purposes — show donors (new and old) that their contribution will truly make an impact. This is especially important for new donors, who may decide whether or not to donate again based on your follow-up.
There are several ways to say "thank you" and follow up effectively, and what works best for each organization will be different. Here are a few options your organization can consider:
"Thank you" email
Acknowledgment letter
Handwritten note
Text message (SMS) acknowledgment
Phone call
Email newsletter signup
New donor survey
Regardless of how your organization decides to follow up, make it count. All follow-up communications should be personal, warm, and reinforce the impact of the donation and the purpose of your organization.
4. Don't Ask for Anything
This might sound a little extreme but bear with us. Instead of sending out appeals, consider giving your donors something. It is called GivingTuesday, not FundraisingTuesday, after all.
Claire Axelrad, on her Clairification blog, encourages nonprofits to take a different perspective on #GivingTuesday:
"What if you and your organization do the giving? Are you grateful to your donors for making your mission possible? Show them. What about using #GivingTuesday as the pièce de résistance of your donor acknowledgment program? Not long ago, in #GivingTuesday – Your Win or Lose Day, I wrote about making this a day to give back to your donors. Rather than ask them to give to you, why don't you give to them?"
Expressing gratitude, perhaps with a short video or heartfelt letter, can go a long way in relationship building with your donors. It's an opportunity to connect with your donors (without asking for money) and a perfect time to reiterate the impact of their contribution.
This may sound counterintuitive, and it is. But think of how your message will stand out among the thousands of other organizations simply asking for money.
5. Look For Donors In the Right Place
Each year, GivingTuesday is becoming more and more of a tradition. More people join the movement every year, making it a great time to attract and engage with new donors.
But attracting the right donors can be tricky — you want somebody genuinely invested in your cause that will stay engaged with your organization. What many nonprofits don't know is that the best candidates may be right inside your database (kind of).
Your current donors are one of the best resources your nonprofit has for finding new donors. It makes sense — people who are invested in your cause are likely to know other people who might be invested in your cause. Plus, research shows that word-of-mouth marketing is one of the most effective forms of marketing.
People tend to do things that their friends suggest (like donating to your organization!).
Consider encouraging past donors to reach out to their network and encourage a friend to donate. Perhaps your board members can make personal appeals to their networks. You might not even focus on donations — maybe you could ask donors to sign a friend up for your email newsletter so that they can learn more about your organization.
Whatever approach you take, focusing on referrals and word-of-mouth marketing will not only bring you more donors but engaged donors that genuinely care about your cause.
Do you have any retention tips and tricks for GivingTuesday? Let us know in the comments.
---