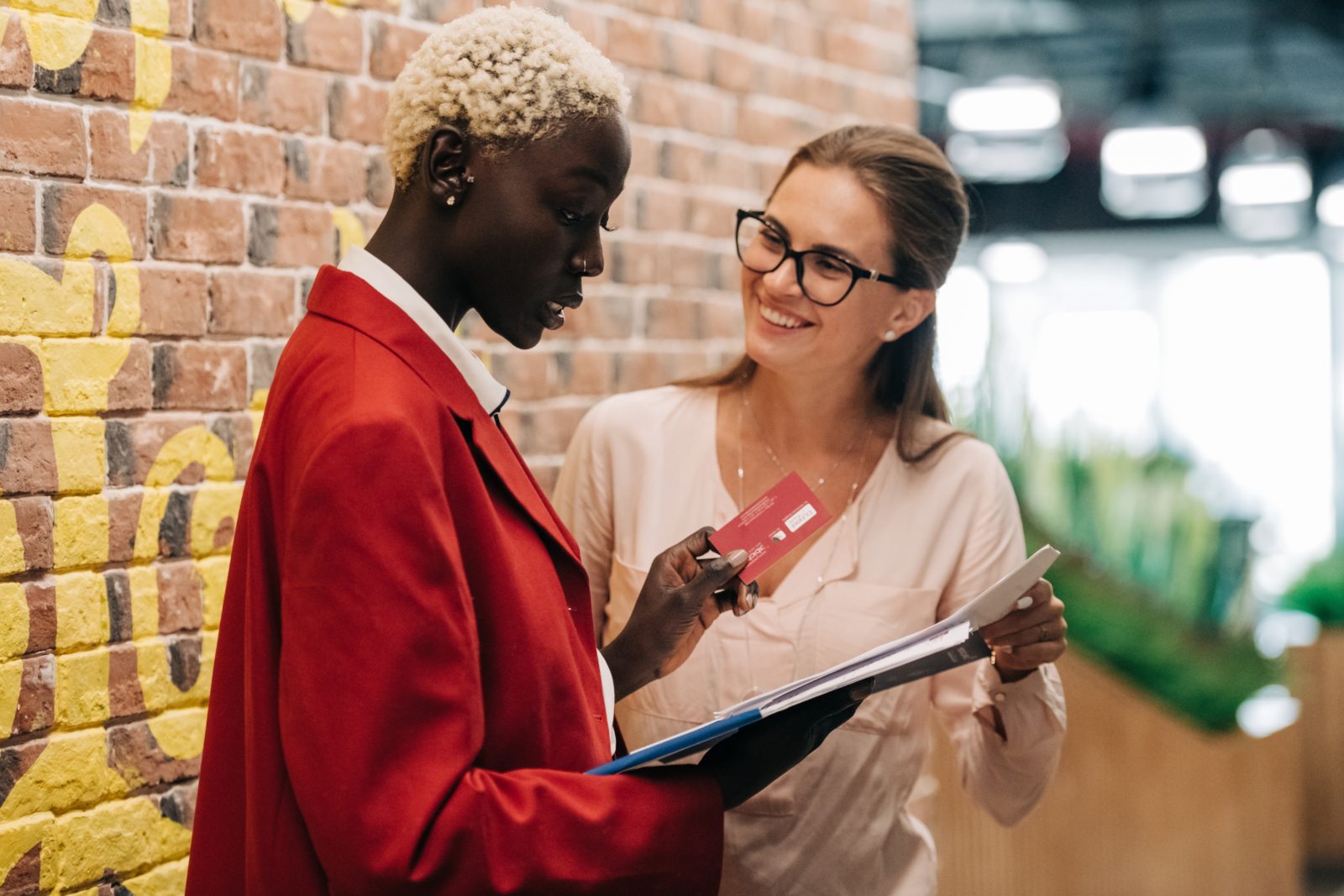 While the end of the year can be a time to relax and unwind, it's also a season for nonprofits to ramp up fundraising. During the giving season—October, November, and December—supporters are gearing up to send last-minute donations. In fact, 30% of annual giving happens in December, and about 10% of all annual donations come in the last three days of the year. That's reason enough to shift your focus to end-of-year giving and get serious about planning a year-end giving campaign.
But where do you start?
Why is the End-of-Year Giving Campaign So Important?
With so many donations rolling in during the holidays, it seems like your nonprofit could just sit back and let the momentum of the season drive an increase of giving. But, actually, you want to do the opposite: By running a smart, strategic end-of-year giving campaign, you can take advantage of those natural trends and raise even more.
But in order to do so, it helps to understand why donors are so likely to donate money at year's end. There are many reasons people choose to donate to certain causes, and these motivations can be heightened during the giving season:
Donating makes them feel good. Studies have repeatedly shown that the human brain responds positively to altruism and people are hard-wired to give because it produces feel-good emotions.
It's their last chance to make tax-deductible donations. End-of-year giving has financial benefits for both the donor and the recipient organization.
Giving and receiving gifts extends to others. In a season when many people are participating in gift-giving holidays, they're inspired to give back to a worthy cause.
It's important for nonprofits to be prepared to move generous hearts when people are in the giving spirit at the end of the year. In the same way year-end giving is a chance for donors to gain last minute tax deductions, your year-end giving campaign is an eleventh-hour opportunity to push your organization's financial goals for the year over the finish line. (But remember not to make your year-end appeal all about reaching your goals. Center impact stories and personal connection with the donor instead!)
Here's what it takes to create an effective, strategic end-of-year giving campaign.
How to Create a Strong Year-End Fundraising Campaign
Many nonprofits will be seeking donor dollars in the last quarter of the year. Ready to plan an end-of-year giving campaign that helps you stand out and moves donors to support your organization? Give these tips a try.
1. Review Past Years' Campaigns
A good predictor of what will resonate with donors this year is what has resonated with them in previous years. Take notice of what your previous campaigns tell you about the communications and appeals your donors responded most to. For example, which email received the most clicks and why? Did you receive the most donations on a day you posted an impact video on social media?
2. Create Your Strategy Early
Donors start vetting the organizations they'll support around the month of September. Now (August or earlier) is the time to start planning your end-of-year giving campaign! Your plan should include your campaign's messaging, theme, channels, and follow-up plan, for starters.
Make sure you plan how you'll engage new supporters, too. For templates you can use to set up a welcome series for new donors and tips for donor retention, check out The Fundraiser's Guide to Welcome Series.
3. Build a Campaign Timeline
Determining what should happen and when can be an overwhelming part of creating an end-of-year giving campaign. A timeline can help you break down the various pieces and deadlines and get a simpler overview of when you should send emails, film a campaign video, etc.
You don't have to start from scratch—head to our GivingTuesday Resource Center to download the Year-End Giving Timeline.
4. Let Data Choose Your Channels
This is another case where the channels you've used in previous years' campaigns can inform which channels you should lean into this year and which you should go lighter on. Ask questions like: Have donors responded better to email over direct mail? Do our direct mail pieces get a better response than social media? The answers to these questions don't necessarily mean you don't promote your campaign on the weaker channels at all, but that you should put more effort into the ones that work best.
5. Set S.M.A.R.T. Goals
S.M.A.R.T. (Specific, Measurable, Achievable, Relevant, Time-Bound) fundraising goals are not only great to help you fulfill your funding needs and set motivating deadlines, for example, but also to evaluate your campaign's success. When it comes to end-of-year giving, your goals might look something like, "Increase year-end donations by 10% over last year" or "Secure three corporate sponsors for our end-of-year fundraising event."
6. Define Clear Roles and Responsibilities
Unclear team roles and responsibilities are a huge danger to your year-end fundraising efforts. Make sure everyone knows who should do what. For example, who on your team will lead the campaign? Who will respond to social media and email questions from supporters? Are due dates for campaign materials clearly defined? Does everyone understand what their role is in executing the campaign?
7. Optimize Your Donation Page
Your donation page needs to be donor-friendly before your end-of-year giving campaign is launched. Are there any elements on your donation page that could be a barrier to someone who wants to give? To get your donation page up to snuff, check out The Ultimate Guide to Donation Pages and download the Donation Pages Checklist.
8. Use a Variety of Methods
You want your end-of-year giving campaign to reach far and wide and connect with donors where they are. That's why it's important to leverage many different communication and fundraising methods and make them work for your campaign. As you build your year-end fundraising strategy, take a look at all the pieces in your campaign and determine which method (social media, email, peer-to-peer, text messaging, etc.) would work best for each.
9. Give Donors Options
When donors are able to choose their preferred giving method (and amount), they're more likely to complete their donation. To make sure a lack of giving options isn't what keeps donors away, consider adding set and custom amounts to your donation form, accepting mail-in donations, and being open to in-kind gifts. And don't forget to allow recurring donations—these donors give more than three times what new donors give. Make instructions for how to use each giving option—such as where to mail in donations—are clear and visible.
10. Stay Human-Centered
Remember to be donor-centric, not organization centric. While donors likely care that you have a financial goal to reach, it's not as likely that this information will motivate them to give. In your end-of-year giving campaign, share stories that show your organization's impact on real people donors can relate to. The switch from "Help us reach our $500,000 goal!" to "Will you give $100 to help kids like Sarah get the food and shelter they need to thrive?" can make a major difference.
11. Segment and Personalize
Never underestimate the power of personalization—personalizing your campaign messages goes beyond including a donor's name in an email! Using segmentation and personalization can include mentioning past donation amounts, details about the last campaign they gave toward and the results, sending recurring donors a different message than one-time donors receive, etc. To learn more about how to segment donors for better results, read 4 Donor Segmentation Strategies That Drive Results.
12. Nail Your Year-End Giving Letter
The year-end giving letter has a big job, and it's natural to feel the pressure when writing. Treat this letter like the crucial communication piece it is and don't write a generic letter that simply outlines your organization's financial need. Use your end-of-year fundraising letter as an opportunity to inspire donors, thank donors, and compel them to participate in your campaign.
Check out our Year-End Fundraising Letter Templates for messages you can use for one-time year-end appeals, multi-email fundraising campaigns, and more.
13. Get Support from Your Software
The best nonprofit CRMs are equipped with features that are especially helpful for year-end fundraising. Your CRM may be able to help you automate communications, host virtual events, segment donors based on data, and more—all of which can be huge time and resource savers! Neon CRM users can build beautiful donation forms that are attractive to donors, build and send responsive emails that make your fundraising message clear, create letters and surveys that engage supporters, and more.
Your nonprofit CRM may already include the tools you need to carry out your end-of-year giving campaign smoothly and successfully. Put those features to work to save time and deliver smooth donor experiences.
14. Explore Partnership Opportunities
Are there people in your community and online network who are passionate about your cause and would want to help your organization reach your goals by year-end? The answer is likely yes! Consider reaching out to local corporations, influencers in your industry, and community leaders for campaign promotion and support and matching gift opportunities.
15. Say Thank You
Before, during, and after your end-of-year giving campaign, say "thank you" early and often. Look for chances to delight donors with special recognition, such as a handwritten thank-you letter in the mail. Appreciation goes a long way in donor retention and the long-term success of your fundraising campaigns.
GivingTuesday Through Year‑End Resources
Not sure where to start? We have you covered! Our GivingTuesday Resource Center is packed with resources that will guide you through writing fundraising letters, building a communication timeline, planning your year-end giving campaign, and more. The strength of year-end appeal could be what makes or breaks your fundraising goals—prepare to nail your campaign with the free resources below!
Join the discussion in our Slack channel on connected fundraising