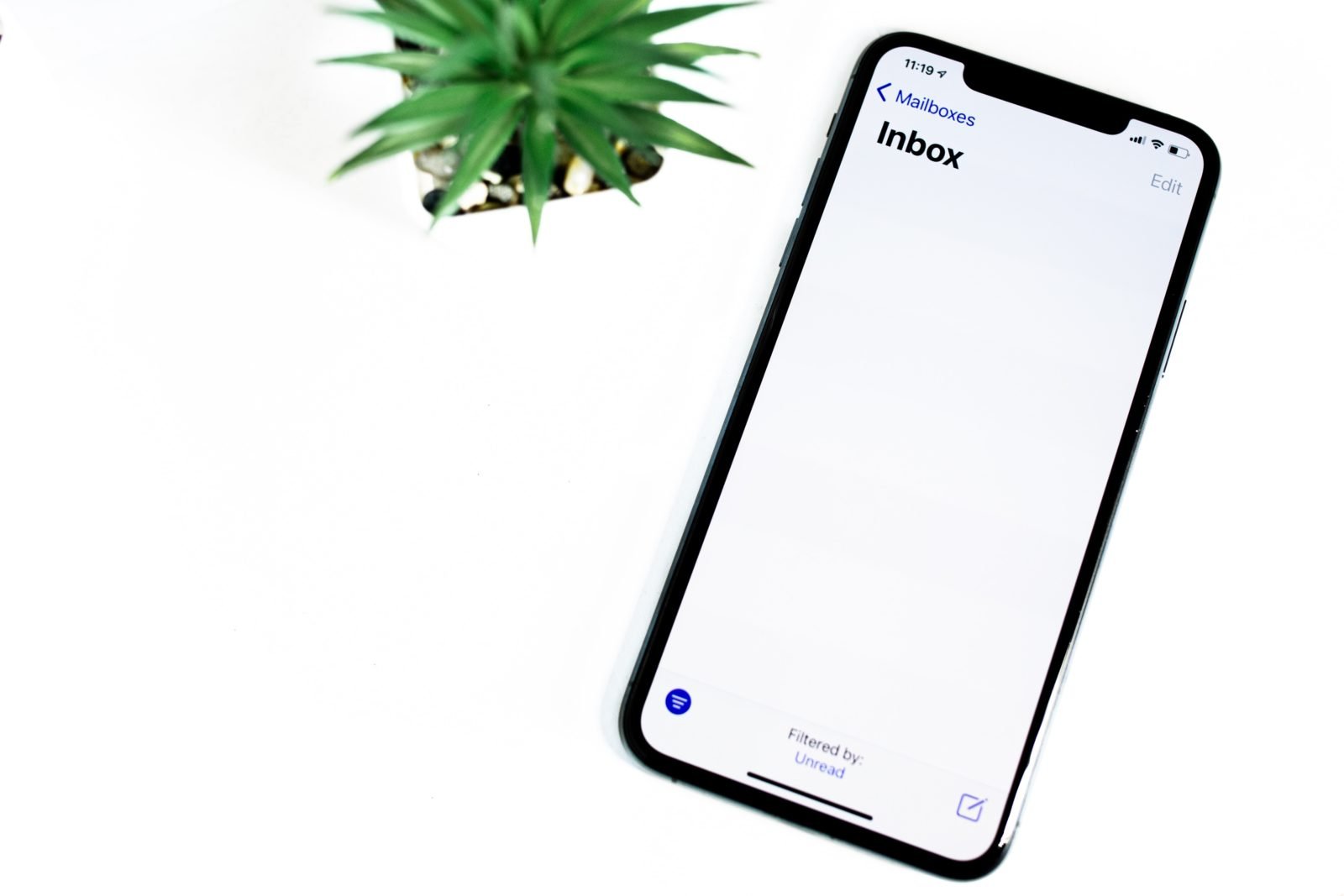 When it comes to receiving communication from nonprofits, donors have a clear favorite: Email! Our latest research uncovered that 48% of donors cite email as their preferred method of communication from nonprofit organizations.
Because email is such an important tool for nonprofits, growing your email list is a great way to ensure more supporters and potential supporters receive your message. But all growth isn't healthy growth. How can you grow your nonprofit email list in a sustainable way that keeps fake contacts out and keeps supporters subscribed and engaged?
If your nonprofit's email list growth has been stagnant, check out the tips below.
What Not to Do
Growing your nonprofit email list is an important step toward increasing support for your cause, but some growth methods come with negative consequences. Here's what not to do when trying to increase email signups for your nonprofit.
1. Buy Contacts
Have you ever purchased one of those mystery packages where you're not sure what's inside but you hope it'll be something good? That's what purchasing email lists is like. You never know who you're going to get or if those contacts are even a part of your organization's target audience. This can be detrimental for at least two reasons:
You're emailing people who don't want to hear from you, so there's a slim chance they'll be an engaged contact.
You're muddying your list with a random assortment of people instead of having a "clean" list full of those who want to support your cause.
Further, purchasing email lists isn't great for your nonprofit's reputation. When someone receives an unsolicited email that they didn't sign up for, it doesn't make a good first impression and can result in your organization's brand being associated with mass marketing inbox assaults. Most of these contacts will likely unsubscribe quickly (or mark you as spam!), and a high unsubscribe rate can be a red flag to your email service provider and ultimately impact your ability to send emails at all.
These are just a few reasons that buying contacts has long been regarded as an unsustainable and potentially damaging way to grow an email list.
2. Auto-Subscribe Donors
While it's not always a bad thing to add people to your email list automatically (such as people who download something from your website or sign up for an event), it's still a best practice to have those people opt into receiving emails from you.
This goes back to having a clean list that only includes people who have expressed interest in your organization. When you ask new contacts to confirm that they'd like to be on your nonprofit's email list, you're ensuring that your emails are going to the right people—people who are most likely to engage with your emails and remain subscribed. This results in better email open rates, email deliverability, and clickthrough rates, and lower spam complaint and unsubscribe rates.
3. Worry About Size
Following best practices to grow your nonprofit email list is a good goal, but it's important to remember that size isn't everything. There's a lot your organization can do with a small email list full of engaged contacts. In fact, our latest research in The Nonprofit Email Report: Data-Backed Insights for Better Engagement confirmed that small nonprofit email lists tend to have better email engagement rates overall.
Small lists raised more money per contact, too. The average small nonprofit has an email list of 547 contacts while the average large nonprofit's email list has 6,602 contacts. But when it comes to fundraising campaigns, the average small nonprofit raised $6.15 per email contact while the average large nonprofit raised $0.88 per email contact.
Large nonprofits with large email lists do raise more money overall. But, with smaller lists raising more per contact, it shows how valuable a small list of engaged readers can be. While you work toward your goal of growing your nonprofit email list, remember that your current list is still valuable and deserves excellent communication regardless of size.
How to Grow Your Nonprofit Email List
Increasing email signups for nonprofits is a reachable and worthwhile goal. Here's how you can grow your nonprofit email list in a sustainable way.
1. Leverage In-Person and Online Events
During the pandemic, nonprofits—along with everyone else—learned how to pivot into virtual events and witnessed how successful those events can be. Whether your organization is hosting in-person or online events (or a nice mix of both!), event sign-ups can be a great way to grow your email list.
When someone signs up to attend or volunteer for your event, that's a good indication that they're interested in the work you do and would be an engaged email contact. For extra good measure, you can even have people double opt-in after the event or include a sign-up sheet or form during the event that specifically says they're signing up to receive emails.
2. Strategically Placed Homepage Form
Your organization's website homepage is an ideal place to host an email signup form. Don't be shy—let supporters and potential supporters know that you have a valuable newsletter or that you send important email updates regularly. Find a place on your homepage to express that. The top menu and footer are great options as well as strategically placing a section somewhere between or at the end of the rest of your homepage's content.
Where possible, remember to include a few details about why a person should sign up for your email list and what they can expect from you.
3. Give Subscribers Something Exclusive
If your nonprofit has something to offer that people would want to download, this is a popular option for growing an email list. You create a piece of content, offer it as a free download, and people give you their email address in exchange. As long as the piece of content is relevant to what your organization does, this is a solid way to build an email list.
This practice is typically called a lead magnet. An example of a nonprofit lead magnet could be for example, a research white paper. If your organization conducts research on your cause or the communities you impact, supporters may find this information valuable. You could also trade eBooks, short-form resources like worksheets, or special access to events for email addresses. Just make sure the "something exclusive" you're offering appeals to your target audience!
4. Use Blog Content to Drive Newsletter Signups
Does your nonprofit have a blog? Blog content can be a great way to drive email signups for nonprofits. When you provide great content on your blog that supporters and would-be supporters want to read, you capture their interest and lead them to a blog post. On that blog post page, you can add a section and signup form for your email list.
A few ways to introduce the email signup form include:
Want more content from us?
Get more [Organization] content right in your inbox!
Sign up to get our latest blog and impact updates
5. Include an Opt-In Option with Direct Mail
You may be thinking: What do direct mail and email have to do with each other? Direct mail can be a great way to let donors and potential supporters know that you have an email list. This targets people who prefer email communication and may not be aware that they can receive emails from your organization.
Most nonprofit organizations don't send direct mail as often as they send emails (that sounds expensive!), so this is also a good opportunity to attract people who want more regular communication.
6. Host Webinars
Virtual events, such as webinars and online conferences, are different from online events nonprofits may host to inform their donors or serve their community. The difference is thought leadership. If your nonprofit is in a position to share your expertise broadly, hosting a webinar can fill your email list with subscribers who are eager to hear about what you do.
7. Include on Your Donation Confirmation Page
When someone gives to your nonprofit, their interest in your organization is at an all-time high. Add a sign-up option to the donation confirmation page that donors see after their donation is processed. Be sure to include pertinent information such as how often you send emails and what those emails will contain. For example: "Sign up for monthly updates on your donation's impact!" or "Keep up with [Organization Name]'s work with our bi-weekly newsletter."
8. Add to Your Donation Confirmation Email
Every donor should receive an email after their donation is received, and again, their interest in your work is at its peak. Instead of allowing this email to be a simple receipt and a thank-you note, include a way to opt into your email list. At this point, supporters are likely eager to see how their donation will be used and will want to join your list for updates.
9. Run a Newsletter Signup Campaign
In the same way a nonprofit might have a fundraising, volunteer, or brand awareness campaign, you can also campaign for email signups. Use the same methods you would for other campaigns: Post about it on social media and reach out to different segments of your audience. If there's a segment of your email list that is subscribed to some email updates but not others, send them a message asking them to sign up. For example, some people may be signed up to hear about volunteer opportunities but aren't receiving your regular newsletter communications.
10. Ask Supporters to Share
Chances are, your most loyal supporters want to tell others about the work you're doing! That's why asking your supporters to share your emails can be a great way to increase signups. Ask your current supporters to share your newsletter signup page with other people they know who would be interested in your cause. Social media and peer-to-peer fundraising are excellent avenues for this.
11. Put It In a Popup
Popup windows on your website can be disruptive and annoying and therefore should be used sparingly. A general rule of thumb is one pop-up per unique website visitor. With that in mind, a popup on your nonprofit website with a form to sign up for emails can be an effective way to grow your email list. It's an opportunity to capture the attention and email address of someone who is already on your website and interested in your cause.
12. Organic Social Media
People who follow you on social media are excellent candidates for your email list. They've already shown that they want to receive updates from you because they've "signed up" to see your social media posts. Why not ask them to take the next step and sign up for your email list?
13. Paid Social Media
Many social media platforms that offer advertisements, such as Facebook, have ad types that are specifically designed to get people to sign up for something. You can use a paid ad to lead people to an opt-in form within the ad or to your email sign-up page on your website. These social media ads should always share the value of signing up for your emails and target people who have shown interest in your cause.
14. Lean Into Partnerships
Whether you're partnering with a local business, corporation, or another organization that's invested in sharing your cause, this can be a chance to get your email list in front of new audiences. For example, when this partner shares about your nonprofit, ask them to share a link where people can sign up for emails to learn more about what you do.
15. Dedicated Landing Page
Build a specific page on your website that's all about your nonprofit's email list (or newsletter). This way, you'll always have somewhere to link to in campaigns, on social media, etc. and people won't have to dig around on your website to figure out how to sign up. This also provides you with a link that you can give supporters and other partners who want to share your email list with others.
16. Make Email Content Valuable
Ultimately, the health and growth of your nonprofit email list will depend on how great your content is. While you can use the above best practices to grow your email list, the growth is fruitless if the content of your emails isn't valuable enough to make subscribers stick around. As you work to boost email signups for your nonprofit, make sure you're putting effort into creating email content that will engage your audience and provide some type of value to them. What do your supporters want to know? What would they find interesting and worth their time?
Increase Email Engagement with a Powerful Nonprofit CRM
As your nonprofit email list grows, you'll benefit from a CRM that was built with nonprofits in mind and can grow with you. Neon CRM includes the features and automation tools you need to seamlessly send email campaigns to your supporters and also integrates with services like Mailchimp and Constant Contact. Use Neon CRM's fuss-free web forms to collect email addresses, create segmented lists, send targeted emails, and more. Learn more by signing up for a demo today!
Join the discussion in our Slack channel on connected fundraising