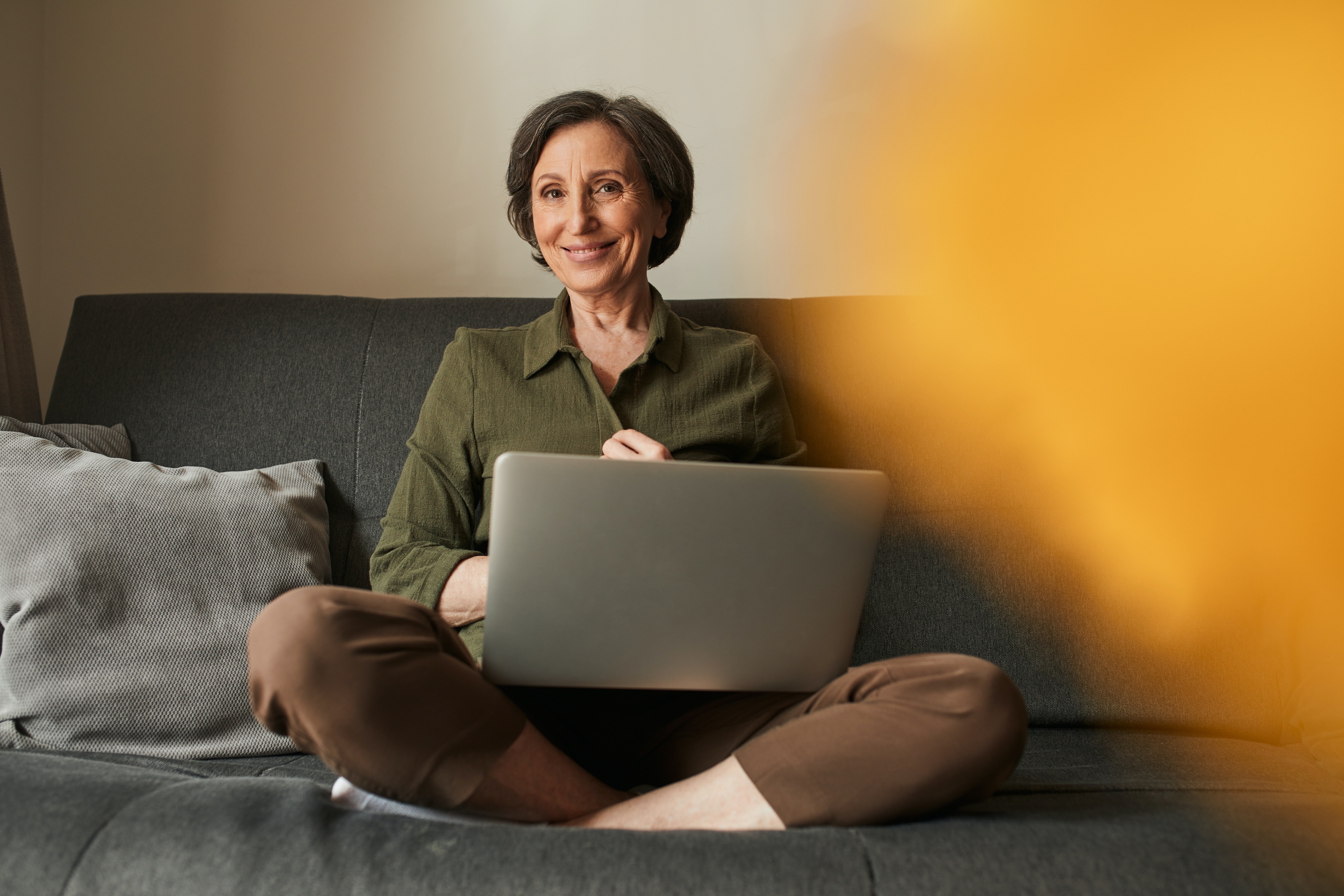 Looking for digital donor acquisition ideas? You're in the right place!
Finding new donors online is an important goal for most nonprofits—but where do you start? How do you find new audiences? What can you do to grow your online community?
Let's take a look. In this article, you'll uncover 23 different ways to acquire new online donors. Each idea falls into one of five categories: Use these links to jump to the most interesting section, or start from the beginning and read the whole thing.
Digital Donor Acquisition Ideas Using Email
If you're looking to connect with online donors, email is going to be a powerful tool. Here are a few ideas you can use to grow your list of email subscribers and turn them into donors.
Just a reminder: It may take you a while to turn casual email subscribers into dedicated donors. That's okay! The wait will be worth it.
Make It Easy to Become an Email Subscriber
If you want to send people email appeals, you'll first need to inspire them to subscribe to your email lists.
Try adding email opt-in forms to your website. You can make your subscription form more compelling by adding language that helps people understand what your emails will include. Simply adding a line like, "Subscribe to our newsletter for stories, event invitations, and exciting updates" can make a huge difference!
Ideally, these forms will be very brief. Consider asking only for their name and their email address—people aren't likely to fill out a long form to subscribe to an email newsletter. You can always build out their profiles later on.
Use Newsletters to Build Connections
The primary goal of your newsletter will be to educate your readers about your community and how your organization is working to make the world a better place. Sharing stories about the people you serve, telling readers about upcoming events and goings-on, and including educational resources are all great ways to build connections between your readers and your organization.
Instead of including full-length stories or articles, include quotes, excerpts, or summaries in your newsletter. Then, point people to pages on your site where they can read more. Be sure you include links to your donation form on those pages—some may choose to give, even if your newsletter didn't include an appeal.
Build a Segmented Email List and Send Targeted Fundraising Appeals
As your email subscribers learn more about your organization, your work, and the people you serve, many of them will become more likely to donate.
Next time you send an email appeal, create a list of people who are subscribed to your communications but haven't made a gift yet. That will make it possible for you to send an appeal written specifically for that group—and that kind of relevant messaging will make it easier for you to craft an appeal that will resonate with them.
Set Up Automated Nurture Emails
Take advantage of new email subscribers by sending them a welcome email (or even a couple of them!). This is most effective for people who have signed up for your newsletter or content and haven't interacted with you before.
In your emails, thank them for their interest and provide them with a short introduction to your organization, your team, your work, and your community. This is a fantastic opportunity to share videos, stories, and testimonials that will help them build a connection to your cause but aren't necessarily recent enough to be included in a newsletter.
These emails don't have to be long or complex. Your goal here is simply to make your new subscribers feel connected to a community that's working together to make an impact. That connection will be an important part of their decision to give in the future!
Conduct Surveys
Looking for a way to collect valuable information about your audience? Want to identify potential donors' interests and preferences? Send a survey!
Put together a brief survey and send it to new subscribers who haven't made a gift yet. This is a great element to build into your welcome emails! The information you collect will be helpful as you seek to understand how you can inspire new donors to support your cause.
Digital Donor Acquisition Ideas for Your Website
Your nonprofit's website is the hub of your online presence. It's where people go to find important information about your organization, read updates and impact stories, vet your organization, and make donations.
Here are some tactics you can use to acquire donors through your website.
Optimize Your Website for Search Engines
Search engine optimization—or "SEO"—is a valuable tactic for anyone who wants to increase traffic to their site and raise their online visibility.
Think about search terms related to your work or that people would use to find organizations like yours. Are they searching for terms like "food pantries in Lakeland?" Or "Florida conservation efforts?" Use those keywords and phrases in your website's headings, content, and meta descriptions, then take steps to ensure your site is formatted correctly and easy to find.
SEO is a valuable skill, but there's a lot to it! If you're interested in learning more about how you can make your website more visible online, check out this article on nonprofit SEO tactics you can start using today.
Create Valuable Content
Why do people visit your website?
There's probably more than one reason. Site visitors may be looking for information about your organization, educational materials that help them understand your work, stories from your clients, event information, and more.
Give them what they want!
You can do this in a number of different ways. Blog posts, infographics, videos, and pages on your website will all be valuable as you seek to attract and engage potential donors. Once you have that content on your site, you can use it in lots of places.
Those resources can become posts on social media, be the cornerstones of fundraising campaigns, go out in your newsletters, serve as the basis of impact updates, and so much more.
Promote Giving Options On Your Website
Don't just build a donation form and link to it in your navigation—promote it in different places on your site!
As donors navigate your site, read your content, learn about your organization, or check out your program offerings, they should always be able to find your donation form and make a gift.
Are you sharing a story about a client who benefitted from your work? Make sure there's a donation button in that story! Have you written a blog post talking about how your newest program is making a difference in your community? Link to your donation form and invite others to get involved!
Your donation form should always be easy to find, and it should make setting up a one-time or recurring donation as easy as possible. If you're looking for tips you can use to create a well-designed donation form that makes it easy to give, check out this nonprofit donation form example (complete with explanations for why it works).
Help Donors Vet Your Organization
Many donors will research a nonprofit organization before they decide to make a gift. Including information on your site that will reassure donors about giving—like your Form 990, financial records, GuideStar and Charity Navigator profiles, etc.—will make the digital donor acquisition process easier.
When your site visitors can quickly locate and access important information about your nonprofit, you're doing more than just giving them a good online user experience. You're building trust between your potential donors and your organization—and that trust will make them more likely to become donors.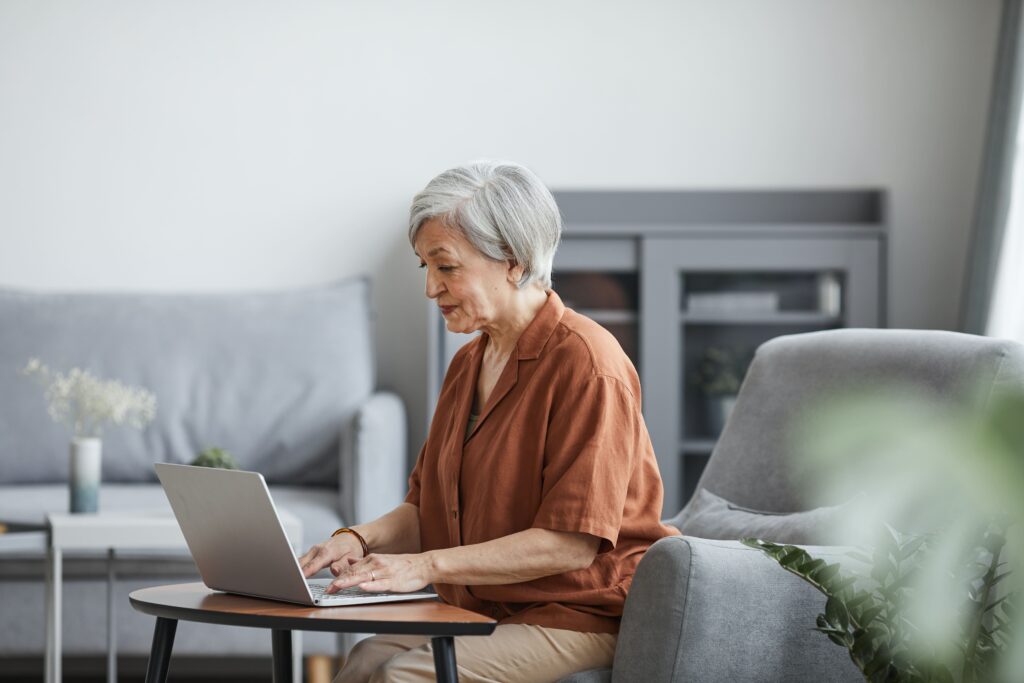 Digital Donor Acquisition Ideas for Social Media
People log billions of hours on social media channels every day. That means tons of opportunities to reach new audiences—and new donors.
Here are some simple ways to use your social media channels for digital donor acquisition.
Post Compelling Content on Social Media
Share stories, images, and videos on platforms like Facebook, X, and Instagram. This seems like a no-brainer, right? But a thorough nonprofit social media strategy will help you reach more new donors.
First, use the 80/20 rule. 80% of your posts should "give" your audience something or add something to their day. This could be entertainment, education, an uplifting or constructive emotional experience—anything they'll find enjoyable that doesn't ask them to do anything.
The other 20% of your posts should give people opportunities to support your cause. This could be a straightforward appeal for donations, or it could be volunteer opportunities, information about upcoming events, or other ways to get involved.
Some of your posts should include content you've published on your website and a link people can use to read more. Try sharing an excerpt of a client story or a snippet from a blog article, then invite people to learn more on your website. Since you've included a "Donate" button on those pages (we covered that in the previous section!), they'll have plenty of opportunities to give.
Embrace Social Media Ads
Let's face it: Reaching new audiences on social media can be a challenge. As social channels become more crowded (and as their parent companies look for more ways to make money), it's increasingly difficult to reach new audiences purely through organic posts. Sometimes, it's even hard to reach the people who already follow you!
Paying for ads or even simply boosting posts is a powerful way to get your message in front of new audiences. Spending even $20 or $30 can have a dramatic impact on your online visibility, especially if you go the extra mile and create some targeted audiences.
Run Interactive Campaigns on Social Media
Start challenges or campaigns on social media that encourage people to donate and nominate others to do the same.
Your challenge can be big and involved (think Ice Bucket Challenge). Or it can be a little more low-key, like asking people to share stories or images and use a common hashtag. You probably won't achieve the same virality as the Ice Bucket Challenge, but this can be a fun way to reach new audiences and engage existing ones.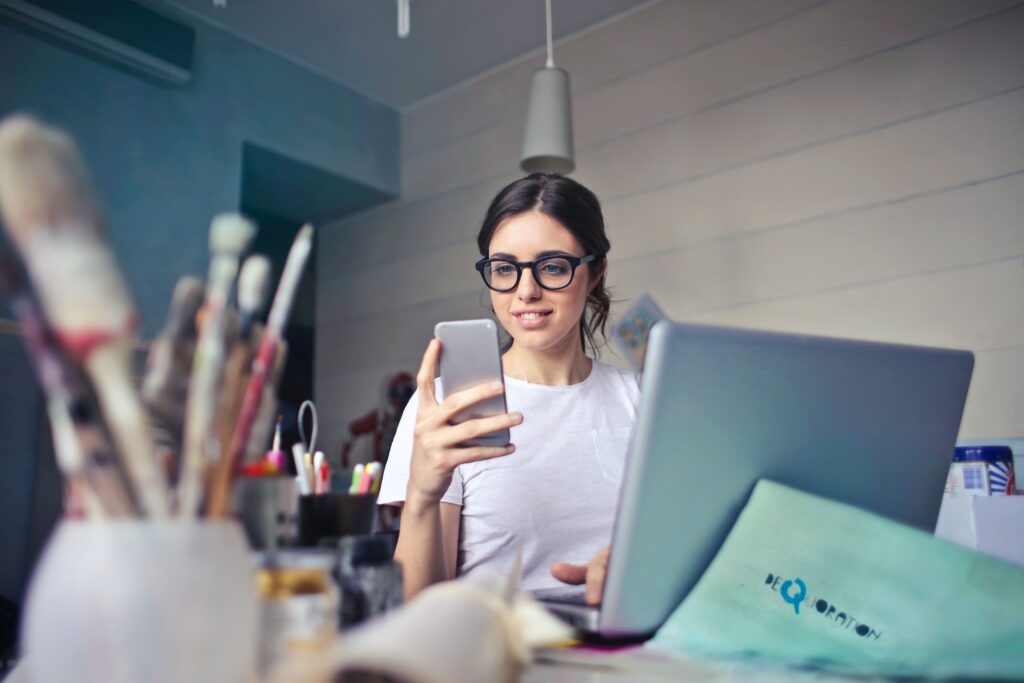 Collaborate With Social Media Influencers
No, we don't mean you should shell out thousands of dollars to get a famous YouTuber to talk about your organization on their channel. Instead, look for people in your community who have a decent social following and align with your cause.
These "micro-influencers" in your area can help you expand your social media presence and reach new audiences. Micro-influencers often have higher engagement rates than those with huge followings because they have closer relationships and more trust established with their followers. Do you have someone on your board who owns a popular local business? Ask them to share your work in a post or short video. Is there a small but popular local band in your area? Invite them to do a takeover of your social media channels.
Your goal, if you decide to do this, is to work with someone in your local community to reach others in the same community. Get creative!
Digital Donor Acquisition Ideas Using Online Marketing
Digital marketing tactics—like running ads or text messaging campaigns—aren't always a part of every nonprofit's toolbox. And that's okay!
Some of these strategies require learning new skills. But, once you get them up and running, they can be invaluable ways to reach your acquisition goals.
Run Targeted Ads
Use platforms like Google AdWords to run targeted ad campaigns to reach potential donors when they search for relevant keywords.
This enhances your SEO efforts, but it's also a way to reach new people more quickly than SEO allows. And, as a nonprofit organization, you may be eligible for a grant from Google that will cover the cost of some or all of your ads.
If you're interested in learning more about this topic (it's a complex one!), check out our in-depth article on Google Ads for Nonprofits.
Create Virtual Tours
There's a reason so many organizations host open houses, facility tours, or on-location events: People love seeing where the proverbial magic happens.
Put together a virtual tour of your facility that gives potential donors (and existing ones, for that matter) a firsthand look at your work and your impact. You can turn a guided tour into a video, take a bunch of photos and turn them into a slideshow, or even create a whole interactive web page where people can check out your facility and learn more about you.
A virtual tour can be great content for both your social channels and your website, and it's a powerful way for your online audience to experience your work and your impact. Make sure you include an opportunity to donate here!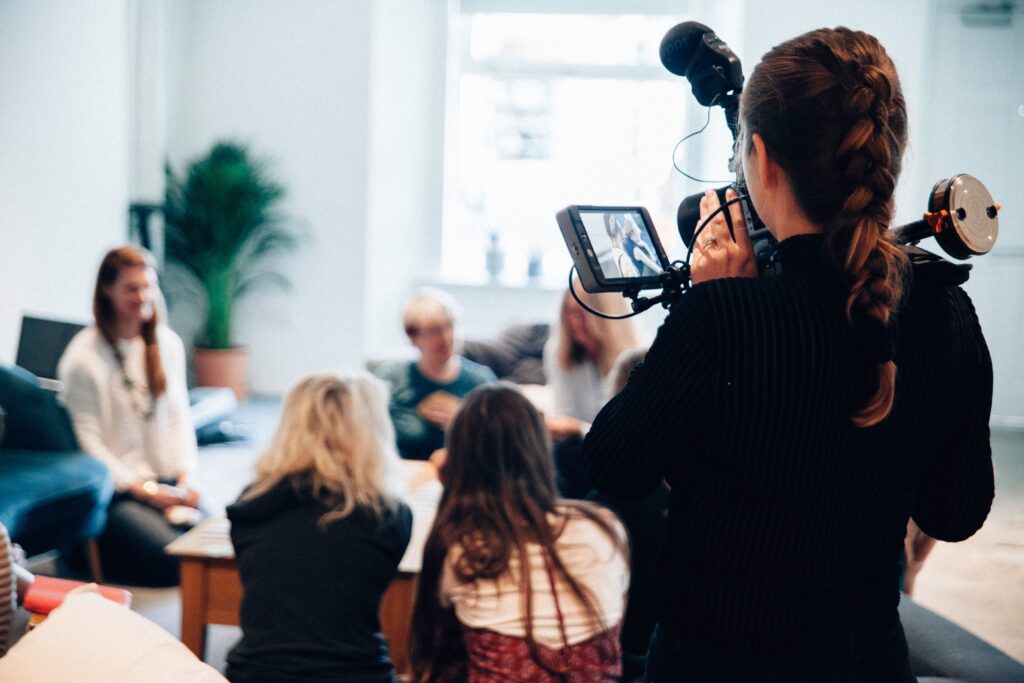 Host Your Own Webinars or Virtual Events
You've probably run in-person fundraising events. But have you tried running a webinar or a virtual event?
There are a few reasons you may want to try this. The first is that it's a straightforward way to raise awareness about your cause, especially if you're running an educational webinar that relates to your work or a virtual event that gets attendees excited about what you do.
You can also offer downloadable resources and other content to make your event even more appealing. A conservation organization could host a webinar on local wildflowers and include a scavenger hunt worksheet people can use as they go looking for those plants. An organization that focuses on childhood education could host a virtual story time and include coloring pages parents can print for their children.
Some of these events may be good fundraising opportunities. Others will simply be good opportunities to collect email addresses. Either way, this tactic can help you expand your digital audience and start cultivating relationships with potential donors.
Participate In Other Webinars, Podcasts, and More
Hosting your own webinar is mentioned above, but participating in someone else's content is a great way to work toward your digital donor acquisition goals. Look for opportunities to participate in others' webinars, podcasts, and even radio or television interviews.
When you host these on your own, you'll reach a combination of new and existing supporters. But participating in someone else's podcast, webinar, or other media interview—especially if they're closely related to your cause—is a great way to reach entirely new audiences and establish credibility.
Try SMS Marketing
How many times do you check your text messages? If you're like most people, you check your phone hundreds of times a day. And, if you've got a text message, you almost certainly open it.
That's why SMS messaging can be such a powerful way to reach potential donors. It's also why you need to be very careful and intentional with when and how you use it.
If you choose to communicate with potential donors (or any other audience, for that matter), you'll need to focus on sending concise, impactful messages. This is generally most effective when you're focusing on an immediate and urgent need or if you're sending important reminders and messages.
To do this, you'll first need to collect phone numbers and get people to opt into receiving texts: Forms on your site and sign-up sheets at events are good options. Then, you'll need to carefully plan when and how you'll communicate with your audience. Texts can quickly become annoying or overwhelming—use this marketing tactic carefully and strategically.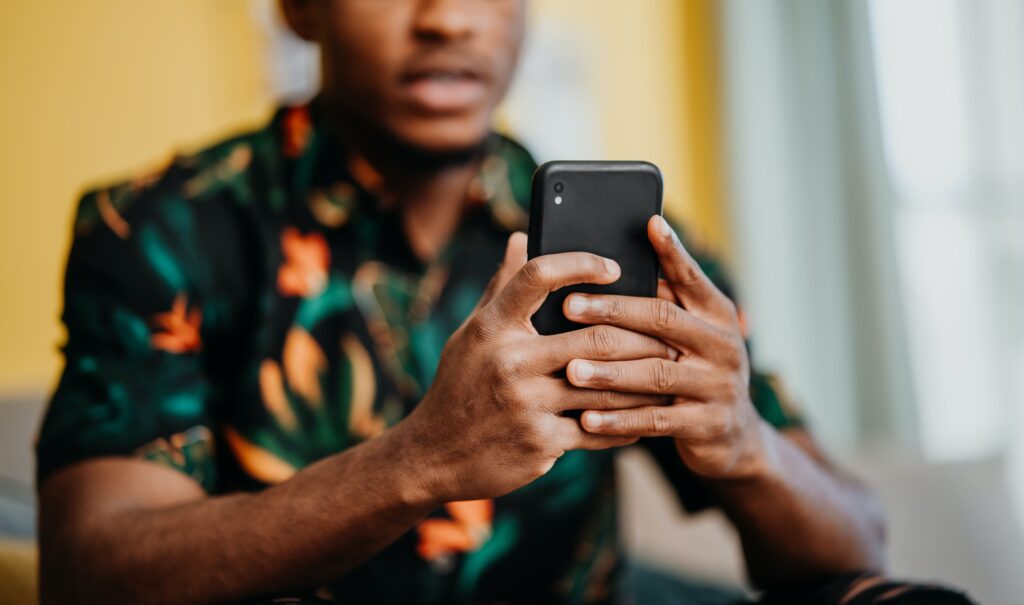 Digital Donor Acquisition Ideas for Your Community
Run a Peer-to-Peer Campaign
A peer-to-peer event involves equipping existing supporters to raise money on your behalf. This typically entails helping participants set up individual fundraising pages and then helping them ask their friends and family for donations.
As a general rule, there are two types of peer-to-peer fundraisers. One is an event-based campaign that involves a fundraising period that culminates in a community event. Charity 5ks are a classic example: Participants will raise money for several weeks, then gather together to run a race.
But don't limit yourself to a race! Try encouraging people to raise money, then host a party for your participants. Or a kickball tournament. Or an art festival. There's so much room to get creative.
The other type of peer-to-peer fundraiser is sometimes called DIY fundraising. Instead of participating in a structured event, supporters raise money on your behalf on their own time. This often looks like someone raising money in lieu of gifts during a major milestone, like a birthday or graduation. Facebook fundraising is a great example of this. Other organizations will go as far as to set up standing peer-to-peer pages that their supporters can use to spin up their own fundraising pages.
However you choose to pursue peer-to-peer fundraising, remember that your participants will probably want help or resources they can use to raise money for you. Acquiring new digital donors will be easier if the people reaching them have social media and email templates, images, talking points, and other assets to support their outreach.
Participate In Community Events
Does your community host regular events? First Fridays, local festivals, makers' markets, farmer's markets, and other community events are all ideal places to meet people in your community. Use them as an opportunity to spread the word about your work, collect email addresses, and even receive some donations.
Set up a booth or table at local events and start building relationships with people in your community. You can bring brochures, branded swag, educational materials, and other resources, and you can easily set up a computer (or even a clipboard!) to collect contact information for people who are interested in what you do.
Find Placements On Other Websites
Partner with other organizations in your area and see if you can share links to each others' sites. Simply linking to each other can help raise your visibility online, and linking to each other through blogs and other types of content will be even better.
Getting a listing on your local Chamber of Commerce, for example, is a great place to start. Once you're a member, you may also be able to share your events on their community calendar. When your nonprofit's events appear on that calendar alongside other big community events—like parades, markets, and other gatherings—they'll be visible to a broad audience.
You can also look to partner with local nonprofits that have missions similar to yours. If your animal shelter is having an adoption event, you might be able to share that event on the local nonprofit veterinary clinic's website. If you're a food pantry, you might be able to work with your local United Way or faith-based organizations to drive their clients to your organization.
Aside from the immediate benefits of working with local nonprofits and businesses to promote each other, this has SEO benefits, too. As more websites link to your own website, you'll start appearing in more search results.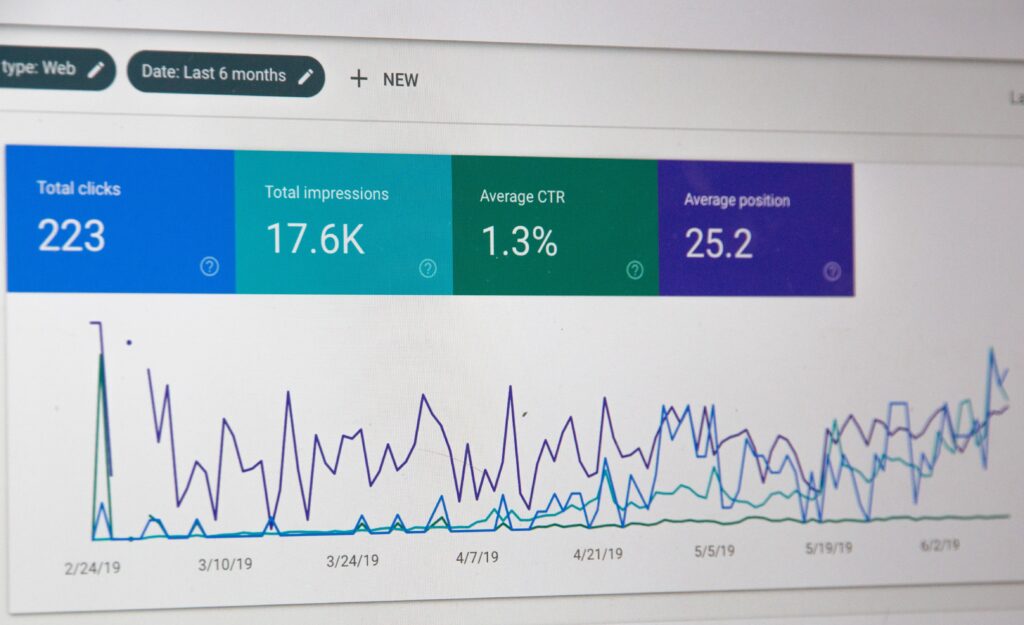 Team Up With Local Businesses
Working with local businesses to raise money and meet new people is a great way to acquire new donors in real life and give them the opportunity to connect with you on digital channels. Find a local business (or more than one!) and ask them how you can work with them.
Can you publicize a fundraising night, drive business to their business, and receive a portion of the proceeds? Could you place printed materials on their menu or table signs that point people to your website? Would they be willing to let you host an event at their venue?
These in-person relationships can translate to digital donor acquisition, too. You can try pointing participants to your website to learn more about you, incorporating QR codes people can use to donate to you, and collecting email addresses for future outreach. And who knows? Your relationship with that business might even result in an ongoing corporate sponsorship and mutual support.
Support Your Digital Donor Acquisition Plan With Neon CRM
Web forms for collecting contact information. Segmented email messages. Engaging newsletters. Donation forms and QR codes that point to them. Whatever you want to build into your donor acquisition plan, Neon CRM has the tools you need to do it and to manage those new relationships.
Sound interesting? Come learn what Neon CRM can do for you! You can join one of our regular group demos to get a feel for how you can use our tools to grow your donor base … without the pressure of a sales call. Here's where to get started!
Join the discussion in our Slack channel on connected fundraising