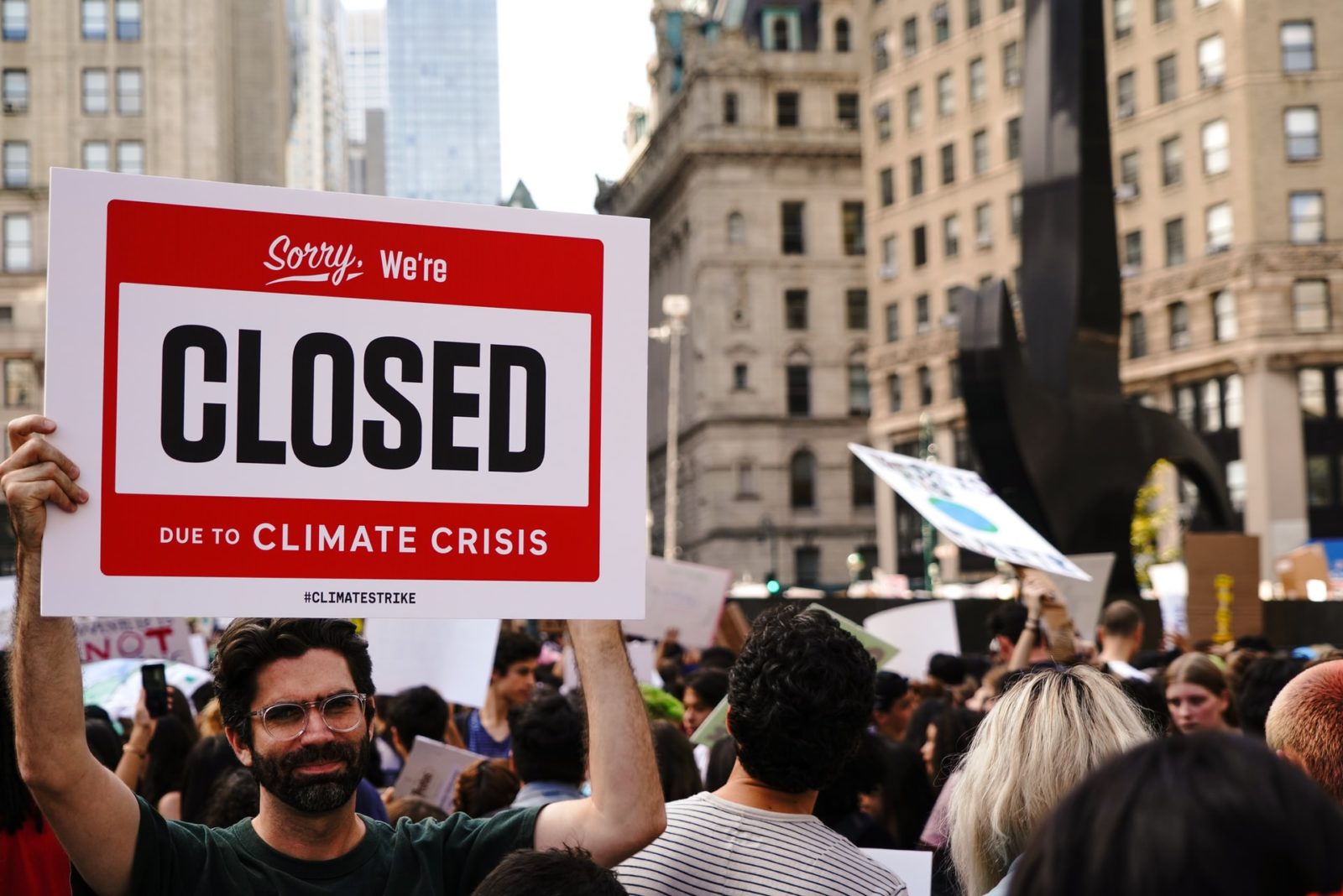 Grassroots fundraising and advocacy campaigns are top of mind for many nonprofit organizations right now. More than ever, nonprofits are looking to go beyond traditional fundraising and start taking action through grassroots advocacy campaigns.
With grassroots fundraising, nonprofits not only broaden their donor base, but they become even more involved with the communities they serve. By facilitating direct advocacy, nonprofits can build energy and support in those same communities that goes well beyond what they can accomplish on their own.
Is your nonprofit organization trying to motivate your current list to get involved on a grassroots level? We have you covered. Here are eight expert tips to help make your nonprofit's grassroots fundraising and advocacy campaigns more effective.
1. Mix Grassroots Fundraising & Advocacy
When running a grassroots campaign, you don't have to choose between fundraising or advocacy. You can promote both. People like to support causes in different ways, so make sure that you include multiple calls-to-action in your campaign communications.
For instance, if you are a nonprofit promoting gun safety, here are two ways that you can ask supporters to get involved in the campaign:
Advocacy: Contact your representatives to advocate for gun safety.
Fundraising: Donate to us to help support gun safety legislation in your state.
Including multiple options gives your supporters more ways to further your cause. This makes it more likely that they'll take action, either through advocacy or grassroots donations. You'd be surprised—some do both!
2. Use Your Existing Donor Base for Grassroots Advocacy
Worried that your supporters won't get involved with advocacy? That shouldn't be a concern! Donors have already demonstrated their interest in your cause when they made a donation. That makes them a natural place to start for any grassroots advocacy campaign.
When starting a new grassroots advocacy campaign, be sure to leverage the support and contacts you already have. Start with your current supporters and encourage them to get involved. Once they are actively engaged with your grassroots campaign, you can begin to broaden your outreach efforts.
Don't rule out folks like small-dollar donors, event attendees, and newsletter subscribers because they may seem less engaged. They've expressed interest in your cause, and they're likely to take action to support it.
3. Make Your Grassroots Fundraising Timely
Getting people's attention is one of the toughest parts of grassroots fundraising and advocacy. That's why your nonprofit should stay up-to-date with current events and the news cycle.
Research shows that the stories that are most likely to go viral are the ones that make people angry. When news breaks and attention is focused on your organization's issues, make sure your supporters and community members hear about the work you're doing and how they can get involved.
Ideally, your campaign and calls-to-action should be specific, urgent, timely, and inspiring. Combining these elements into your grassroots campaign will improve your fundraising totals, engagement numbers, and overall chance of success.
4. Use Data to Refine Your Grassroots Campaign
In order to engage and activate your supporters, you first need to understand what inspires them. Once you know what inspired your supporters to get involved with your nonprofit, you can use that information to target them with the causes they support, the types of communications they like, and further opportunities they'd enjoy.
All of this boils down to data. If you want to be effective in your grassroots fundraising and advocacy campaigns, you need to be tracking as much donor and supporter data as you can. You can also learn more about big picture donor trends in the nonprofit space by checking out Neon One's 2022 Donor Report.
While some demographics are easy to understand and identify (gender, age, etc.), some are not. A comprehensive donor database of supporter information will help you record and keep track of more complex demographics, like political parties, which you can use to create segments for your grassroots advocacy campaign.
The best donor databases, like Neon CRM, will come with easy-to-use tools that let you easily analyze your collected data and gain critical supporter insights. If you want to learn more about how Neon CRM can support your grassroots fundraising efforts, schedule a demo today.
5. Segment your Grassroots Fundraising Outreach
Don't send all of your campaign messages to every single group of your supporters. Use your nonprofit's data to segment your supporters into different groups that will respond well to different types of messaging for your grassroots fundraising or advocacy campaign.
Donor segmentation is critical for any campaign, but it's especially important for a grassroots advocacy campaign where you are trying to inspire action. And segmentation touches more than just messaging: Segmenting your audiences will help you decide which channels to use for those messages. Consider the different types of audiences you can create, the different types of communications you can send to them, and the different channels that you can use for distributing those messages. And be sure to track your results to know what nonprofit marketing and communications strategies work best for you!
6. Focus on the Legislation that Matters Most
More than 1.5 million legislative actions are taken every year, with more than 150,000 new bills introduced each year.
That's a lot. With last-minute hearings and votes taken at night without warning, it can be tough to stay alert to all legislative issues.
You don't have to stay on top of every single issue because you're an advocacy organization. Be picky with the advocacy and grassroots political fundraising campaigns that you decide to get behind. Be sure to prioritize campaigns that your supporters are more likely to act on. That will impact your mission the most.
7. Use a Tool to Track Legislative Progress
Because there are so many legislative initiatives — across the federal, state, and local levels — it's easy for nonprofits to miss updates to the progress of a bill. Losing track of a bill could not only be detrimental to your grassroots fundraising and advocacy campaigns, but it could have the potential to seriously impact your mission negatively.
Luckily there are plenty of free tools out there for nonprofits looking to stay on top of legislation. You can use TrackBill to search for any legislative initiative — and you can filter by location, topic, status, and recent activity.
At the federal level, the U.S. government also provides a website for constituents to track legislation and contact their representatives. Both are great resources that you can leverage in your grassroots campaigns! To help our customers maximize their advocacy campaigns, Neon CRM partners with Ujoin, an advocacy software company that provides Neon CRM users with a legislation tracking dashboard that can easily be embedded on their organization's website.
8. You're a Salesperson
Okay, you're not literally a salesperson—but you should still act like one. Part of grassroots fundraising and advocacy work is selling people on your mission and how they can support it.
Even internally at your organization, you should always be selling your vision to staff — and motivating them to help make that vision a reality.
If sales isn't your thing, don't worry. Just be sure to communicate the passion you have for your organization and the cause you're fighting for. People will respect it and respond to it.
If picturing yourself as a salesperson makes you feel a little queasy, you can think of yourself as a storyteller instead. To hone your storytelling skills and create more inspiring stories, check out our webinar hosted by fundraising communications expert Julie Cooper:
Grassroots Fundraising and Advocacy Starts With You
Every great grassroots campaign starts with a small group of people—or even just a single person—who decided to advocate for a cause. As an established organization, your nonprofit is well positioned to take your know-how and passion and use it to help your supporters advocate for your shared cause.
Starting a grassroots campaign may seem daunting, but you have all the tools you need. Start with your existing donors and supporters, use data to refine your campaign, and use existing tools to stay up to date on the legislative progress of your cause. Once you get started, there's no telling where you'll go.
Neon CRM has everything your nonprofit needs to run a robust grassroots fundraising or advocacy campaign. Get started today!
Join the discussion in our Slack channel on connected fundraising