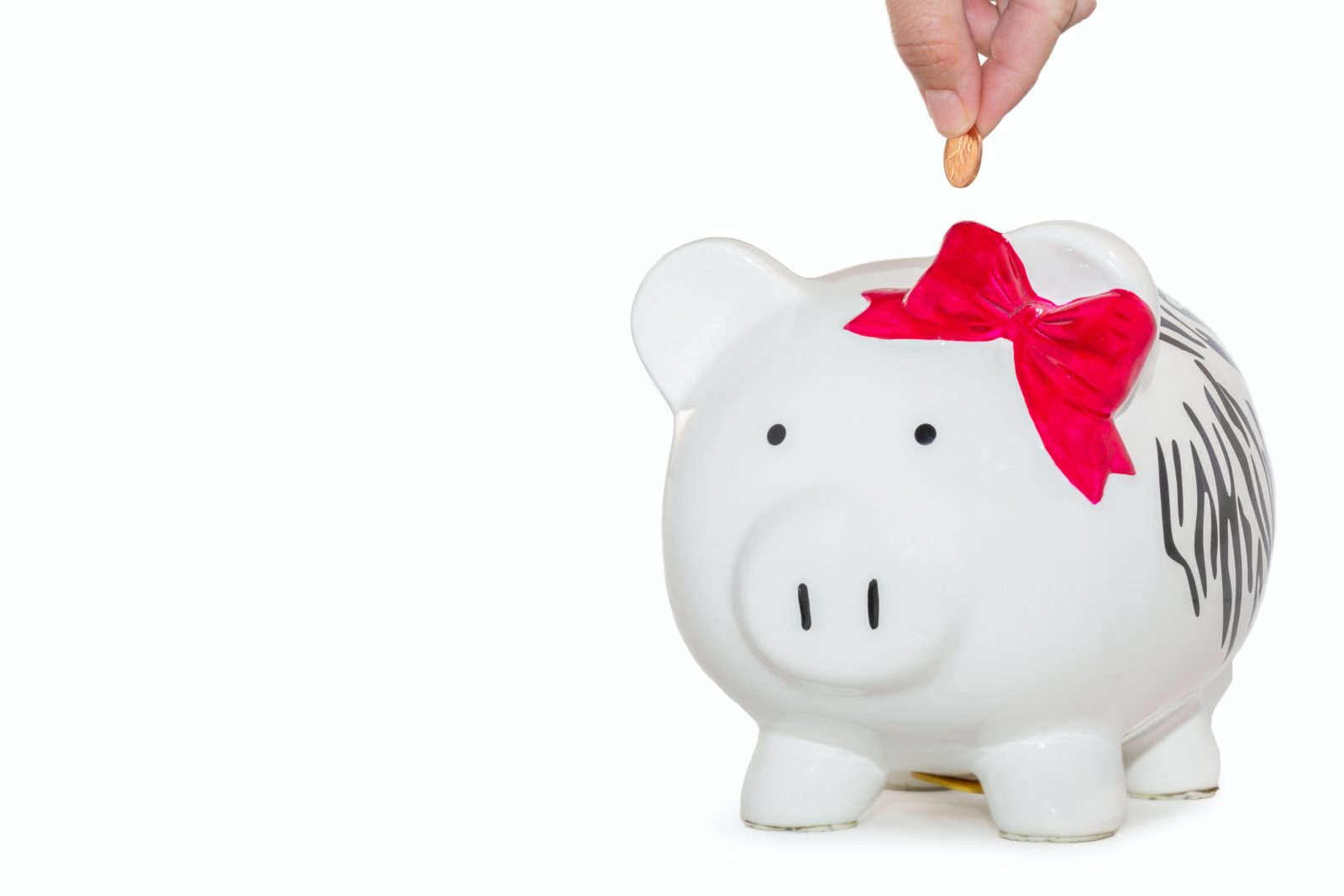 Annual giving is defined as an organized effort to obtain gifts on a yearly basis to support, at least in part, the general operations of a nonprofit organization or an annual fund.
In other words, it's the foundation of your organization's fundraising efforts — the building blocks that allow your nonprofit to continue doing the critical work that you do!
As the overarching framework of your organization's fundraising initiatives, the annual fund is also one of the most important revenue streams your nonprofit has. While it doesn't have the flash of a fancy gala or the concrete goals of a capital campaign, it is a constant reminder of the importance of your mission.
Developing a well-thought-out and multi-year approach to your annual fund will mean more donors and greater flexibility in your day-to-day precise work.
A successful annual fund provides your nonprofit with operational funds, supplemental money to other fundraising campaigns, an increased donor retention rate, and mission-focused fundraising initiatives.
Getting Started with Annual Giving
So what's the best thing you can do to get things rolling? Plan it from the end of the campaign to the beginning.
Start with your goals
What do you hope to accomplish with the money raised? Why does it exist in the first place?
The common objectives of annual giving campaigns are:
Provide Funds for The Organization
Nonprofits need money. An annual fund is just one way to build revenue. Check out this resource from the Stanford Social Innovation Review for more ideas on how your nonprofit's funding structure can work.
Establish and Track Giving Habits of Donor Base
Using a CRM in your annual giving campaign will help you understand your donor base better. Using the information you have at your disposal will help you raise more. What well-managed data can do for you.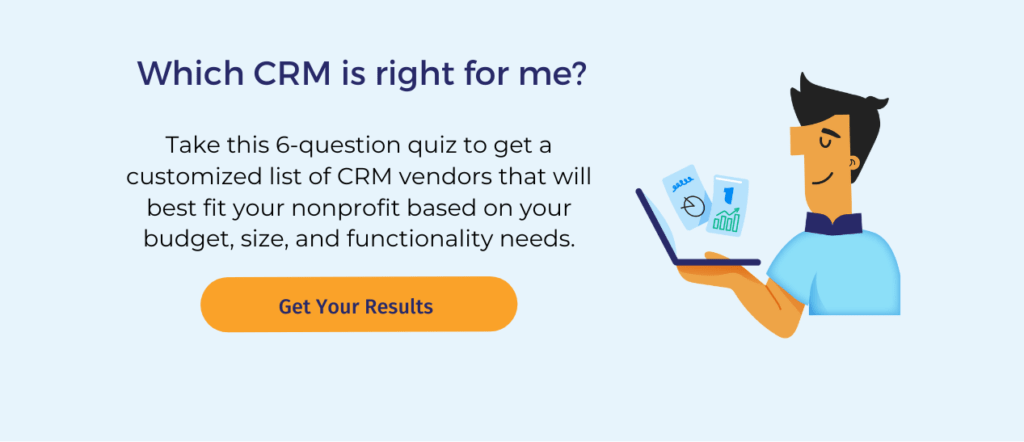 Identify Major Gift Opportunities
Major gifts may make up half of your annual fund, or more, if you play your cards right. More on that here.
Increase Donor Participation Rates
When you launch your annual giving initiative, you'll want as many donors to participate as possible. Use your nonprofit's existing fundraising data to make a realistic goal for your team.
Provide A Stewardship Tool and Form Deeper Donor Relationships
Proper stewardship will make your donors more interested in getting involved in your annual giving campaign. Learn more about donor stewardship here.
Try to draw from your own community and create a committee that touches on every stakeholder in your community — not just staff or your board of directors.
Think with longevity in mind and build a base plan that can be repurposed year after year. Start with the year's goal, then break that into quarterly and monthly goals. Work backward, from the conclusion of the campaign up to the launch.
To set quantitative fundraising goals, we recommend the arithmetic of the fundraising formula. It tells nonprofits exactly how much they have to raise from donors during the annual giving campaign.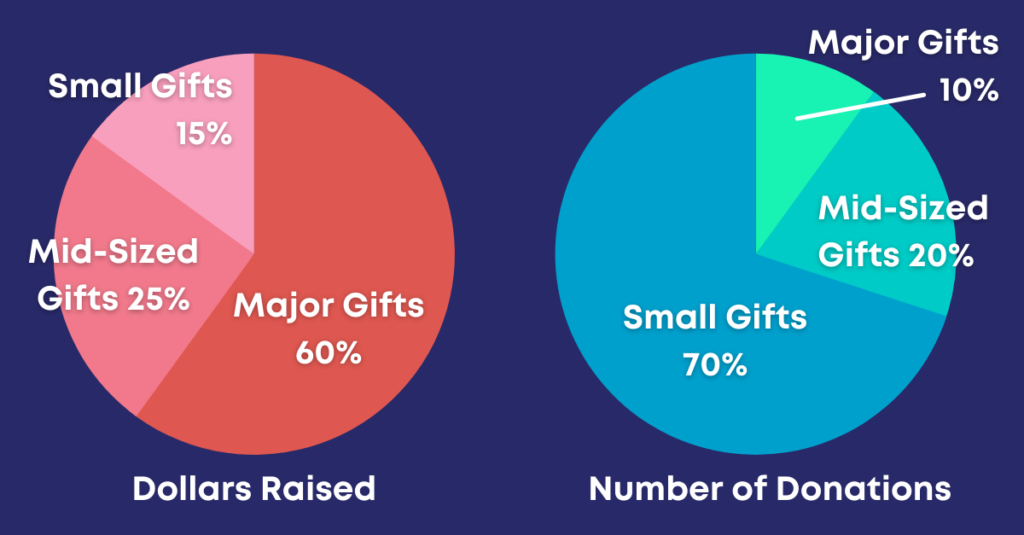 The formula states that an organization's major gifts— or the top 10% of the gifts received— can produce up to 60% of the funds required to meet the annual fund goal. 20% of gifts will make up 15-25% of the money needed, and the bottom 70% will cover the 15-25% remaining donations needed.
This formula illustrates how important major gifts are in fundraising success. Although we like to think of nonprofits as built on the backs of grassroots donors, in most cases, this is just not the truth.
Never feel uncomfortable seeking out major gift donors for your nonprofit. You'll need to make major donor gift solicitation a priority to keep achieving your nonprofit's goals.
Assemble Your Team
Once you've set your goals and assembled your team, identify the tools and resources you'll need to roll out the campaign effectively. Make a checklist and identify benchmarks for success.
Document Your Plan
Finally, write down your plan! And don't be afraid to make changes — you should revisit it quarterly. Now you're ready to start the real work.
Creating Annual Giving Campaigns
Your primary campaign is where you'll do all your reporting and primary solicitations for your annual fund, but creating child or sub-campaigns that flow into your primary campaign will help with reporting and segmentation. These can also be considered appeals that are part of the larger campaign.
You should always approach any campaign with multi-channel fundraising in mind. Being able to track where and when donations came in is absolutely critical for success. If you know that your nonprofit's emails are doing way better than your direct mail campaigns, that will help you shift your tactics and resources accordingly.
Creating child campaigns is an easy way to track this and will help with donor follow-up, reporting, and even next year's planning!
Showcase Your Mission
People want to give to your mission.
It's your job to tell them exactly what your donor's funds will go toward, so donors can see their impact. You should create a page for this information in a central location on your website.
Branding your giving levels for your campaign can send a direct message to your supporters about their level of support. Consider creating giving societies to spread stewardship throughout your community.
If a person donates at a specific level, why not give them exclusive access to a party to reward them for their gift at the end of the year? You should also create specialized stewardship correspondence based on these giving levels.
Setting up your appeals process and campaign structure is important because it will dictate how you will present your annual fund to your potential donors. During your planning process, think about how sub-campaigns can be used to accomplish your goals and objectives.
How will your committee and board of directors request reports detailing where your donations are coming from? How are you publicizing your campaign? Have you added a fundraising success thermometer to your website?
When all of your materials are ready to go, it's time for the exciting part — making the ask!
When Should I Ask?
The timing of your direct asks can really make or break the success of your campaign.
So, when is the best time to ask?
Unfortunately, there is no correct answer. The right timing will vary from organization to organization.
Your organization should consider:
The start and end dates of your accounting year.
Your capacity to accept donations, including the adequate staff and donation processing tools.
The time of year. (The last two months of the year are usually the most lucrative.)
What are other fundraising campaigns currently underway?
Make sure you have the time, resources, and full attention of your donors to make the best direct ask possible.
There you have it! The basics on how to start your annual giving campaigns.
Any questions on annual fund best practices? Leave them below!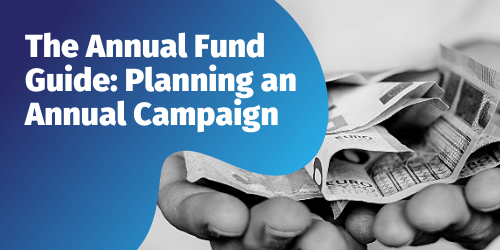 The Annual Fund Guide: Planning an Annual Giving Campaign
Increasing your unrestricted funds through an annual campaign gives your organization the freedom of financial flexibility.
Join the discussion in our Slack channel on connected fundraising