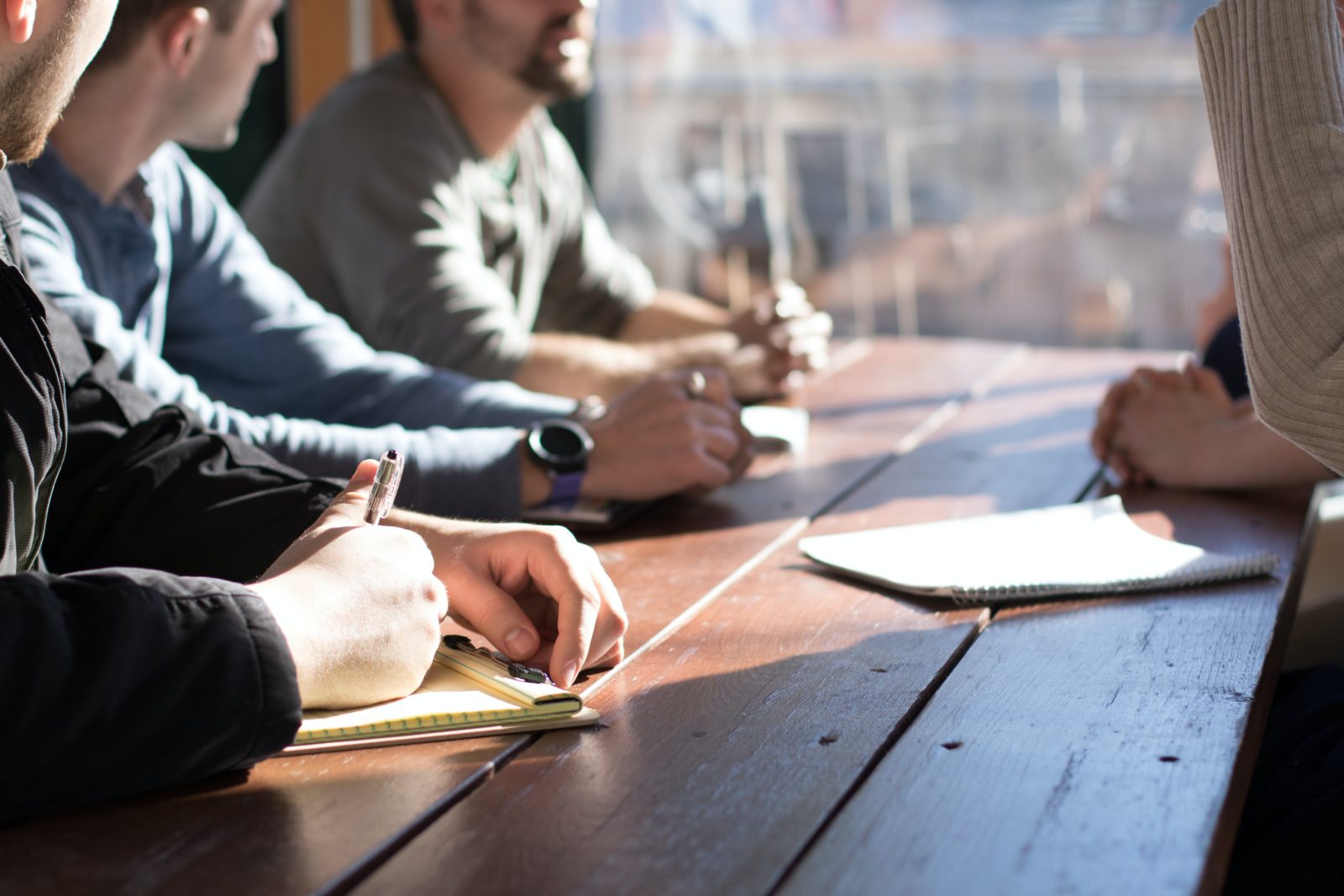 What's a Fundraising Consultant?
A fundraising consultant, sometimes called professional fundraisers, are seasoned pros, field marshals of the nonprofit world. They've usually got several years of experience under their belts running campaigns and managing donors for nonprofits. Which is why many nonprofits consider hiring a professional fundraiser.
What Does a Professional Fundraiser Do?
Usually, they'll have an impressive track record to back it up. Fundraising consultants can help you run your fundraiser from start to finish or complete a few tasks when you need them. A consultant can be your guide when you're unsure about how to approach your fundraising.
What Percentage Do Professional Fundraisers Take?
According to The Association of Fundraising Professionals (AFP) Code of Ethical Standards, consultants should work on an agreed-upon fixed professional fundraising fee basis or on an hourly basis. This fixed fee or hourly rate is generally based on the scope and complexity of the fundraising project.
Identifying the estimated costs generally starts with a conversation and the request of a proposal with the estimated fee, depending on the project and timeline your nonprofit is looking for.
With so many different fundraising consultants offering services to your nonprofit, hiring a professional fundraiser can be difficult. But, before you can take advantage of all that a consultant has to offer, you need to hire the right one.
If you need help navigating your search for the right professional fundraiser, we've got you covered! We'll discuss seven tips that your nonprofit can use when hiring a professional fundraiser.
Keep reading to learn more!
Tip #1: Know What You Want Before You Search
It will be challenging to look for a consultant if you don't know what you need. To start your search for a consultant, identify the fundraising areas you need help with and what services a consultant can provide.
When you know exactly what you're looking for, you'll be able to narrow down your options to search for consultants that meet those needs. You probably have a general idea of what you need help with. Perhaps you're looking to:
Knowing this information will be helpful, but if you want to find the right consultant for your nonprofit, you'll need to be more specific. Think about all the areas you need help with and create a list.
Once you have everything down, prioritize the items on your list. When you start your search, you'll know what to look for. Plus, it will help the consultant understand what you want.
The level of involvement you want your consultant to have is also important. Are you looking for a consultant that can help you plan a fundraiser from start to finish? Or are you looking for someone to fill in the gaps with the skills and resources your nonprofit doesn't have?
Knowing how much involvement you want a consultant to have relates to the type of consultant that you pick.
Tip #2: Pick A Professional Fundraiser That Understands Fundraising Software
Whether you're looking for help with a fundraising event or prospect research, hiring a professional fundraiser with fundraising software knowledge should be on your priority list. Understanding software means that your consultant can analyze the information from your nonprofit CRM to create a better strategy for your organization.
You probably use fundraising software on a daily basis to track your donors' information and giving habits as well as your fundraising efforts. It only makes sense that you should hire someone who knows how to use the software as well.
A consultant who understands fundraising software can help you:
Manage your fundraising events.
Analyze your fundraising data to help you make improvements.
Gain a better understanding of your nonprofit's efforts thus far.
While it may be necessary to find a consultant who's skilled in the areas that directly relate to your nonprofit's challenges, it's also important to work with a consultant who understands the basics of fundraising.
Additionally, if you need help finding a fundraising platform or looking for a new one, then the consultant can lead you in the right direction.
Tip #3: Look For A Consultant That Can Communicate Regularly
No matter what type of assistance you need, you'll be working with your consultant regularly. Communication is an important part of your relationship with a consultant.
Not only does it help to make sure that you're on the same page, but it also means that you can quickly address any concerns when they arise. While there are many ways you can communicate with a consultant, it's up to you to figure out what method will work best for your nonprofit.
Aside from more opportunities to communicate in-person, a nearby consultant can:
Help you build relationships with influential people in your nonprofit's hometown.
Connect with donors in-person to ask questions and further develop your fundraising plan.
Work closely with your nonprofit's staff to implement suggested changes.
Of course, every nonprofit is different, and having a consultant work in your office won't be the best solution for every nonprofit.
While local consultants have their benefits, so do remote consultants. Suppose your consultant operates in a different location. In that case, he/she can offer a unique, outside perspective on your organization's current fundraising methods. Additionally, you might find a remote consultant that offers exactly what you're looking for, whereas your local options may be more limited.
Ask the consultants you're considering these questions to get a better feel for how they communicate with clients:
Have you worked with remote clients before? If so, how do you interact with them? Their answer will let you know if potential consultants have worked with remote clients in the past and how successful those partnerships were.
Do you meet with your clients in-person during the relationship?
However you decide to interact with your consultant, it's important to establish those expectations early on.
Tip #4: Ask Consultants For References
The consultant that you hire should have experience and knowledge in the areas where you need assistance. This is especially important because consultants can't guarantee success. However, they can bring their years of experience to the table and suggest strategies that have worked in the past.
When you're looking for an experienced consultant, ask other organizations for help first. You may have connections that can refer you to a consultant that has provided them with good work in the past. Plus, asking your connections in the nonprofit industry will give you a list of consultants that have handled similar projects and nonprofits.
You can also search for fundraising organization sites to get an extensive list of consultants and consulting firms. The options can be overwhelming (that's why we created a Partner Directory of consultants you can trust).
Look for the consultants that offer the services you need and then ask them to provide references. That way, you can talk with a consultant's past clients to see what their experience was like.
Talking to consultants' references allows you to:
See what methods they use in practice.
Know if their past clients were happy.
Determine how the consultant communicates with clients.
If potential candidates aren't willing to give you references, see if they have any case studies of their past work. With case studies, you can gain similar knowledge on a consultant's experience and approach.
Tip #5: Hiring a Professional Fundraiser That Matches Your Nonprofit's Culture
A part of working well with your fundraising consultant is working with someone that you get along with. When you work with someone you get along with, you'll feel more comfortable asking questions and expressing your concerns.
Additionally, your relationship with a consultant doesn't have to end when your fundraiser is over. A consultant can help you with the stewardship that happens after your campaign and with your other fundraising efforts.
Not only does a good working relationship help your partnership, but it also ensures that the consultant is invested in your fundraising.
If you want to look for a consultant that's a good fit, look for someone that:
Shows interest in your cause. Working with a consultant that's invested in your cause means that the consultant can see your nonprofit from your donors' perspectives. This will be helpful when it comes to creating a strategy.
Can work directly with key team members. Your consultant will be part of your nonprofit's existing team. All the key players must be on the same page.
Is open to your feedback. Not every suggestion a consultant makes will be the best fit for your nonprofit, and that's okay! Hire a consultant who will listen to your concerns and is flexible enough to make the necessary changes.
Finding a consultant with all the services you need is only one part of finding the right person; you also need to find someone that you and the rest of your staff can work well with.
Tip #6: Consider The Cost Of Hiring A Consultant
It's important to be aware of the cost of hiring a professional fundraiser because you want to get the most return on your investment. There are no guidelines on how much a consultant can charge or the corresponding professional fundraiser fees. So the price will vary from one consultant to the next. Therefore, it's up to you to know all the costs associated with hiring a consultant.
Generally, a consultant will charge by the hour or through an upfront or fixed cost, like a flat fee or retainer fee. Additionally, you might have to factor in the price of a consultant's hotel, food, and travel expenses.
When you start to budget for a consultant, three things should factor into your considerations:
The consultant's level of experience. If you're looking for a consultant with specific skills or experience, then you may have to pay more.
The location of the consulting firm. The location could affect how much a consultant charges.
Your budget. If you're looking for a consultant to help you with a fundraising campaign, then you probably have a maximum amount you want to spend to launch your fundraiser. Make sure that the cost to hire a consultant fits within your budget.
Tip #7: Request Proposals Before Finalizing Your Decision
Once you've narrowed down your options to a few fundraising consultants, it's time to request proposals. A proposal is a way for you to learn more about potential consultants and how they come up with solutions.
Additionally, you'll get a taste for how the consultant operates. The proposal can be an in-person presentation or a document that the consultant sends out to your nonprofit.
If you want to request a proposal from your top fundraising consultant candidates, here is what you can do:
Pick a deadline. You need to give your consultants time to create the proposals that are specific to your nonprofits' needs. Three to four weeks is a good time frame to give consultants.
Decide how consultants will submit their proposals. Do you want the solutions presented in-person or sent to you in a document? However, if you decide to receive the proposal, it's important to request the same type of proposal from every consultant.
Have everyone watch or read each proposal. If multiple people make decisions at your nonprofit, make sure that everyone is present for each proposal. That way, you all can make an informed decision.
Once you've received or listened to all the proposals, it's time to make your decision! Don't get too distracted by flashy presentations and well-designed documents. Instead, focus on the solutions that each consultant provides. Ask yourself if the consultant offered suggestions to your specific challenges. Also, how well do you feel those suggestions will work for your nonprofit?
---
If you want to hire a professional fundraising consultant, these tips will help you find the right one for your nonprofit. Just remember that it's up to you to figure out what you need for your fundraiser before you start searching.
Are you ready to begin your search? Check out our collaborative network of trusted partners committed to your organization's growth.
Learn More About Neon CRM
Neon CRM is a comprehensive donor management system that comes with a suite of features to help you manage communications, donations, events, volunteers, and more.
Want to learn more? Join us for a group demo! These regularly scheduled, 30-minute sessions are hosted by our marketing team every other Thursday with no pressure to buy.
You'll get an overview of Neon CRM's features and capabilities, including the email builder, donation forms, fundraising dashboards, customizable reports, moves management, volunteer tracking, and payment processing.
Sign up below to join us!
Sign Up for Neon CRM Group Demo
---