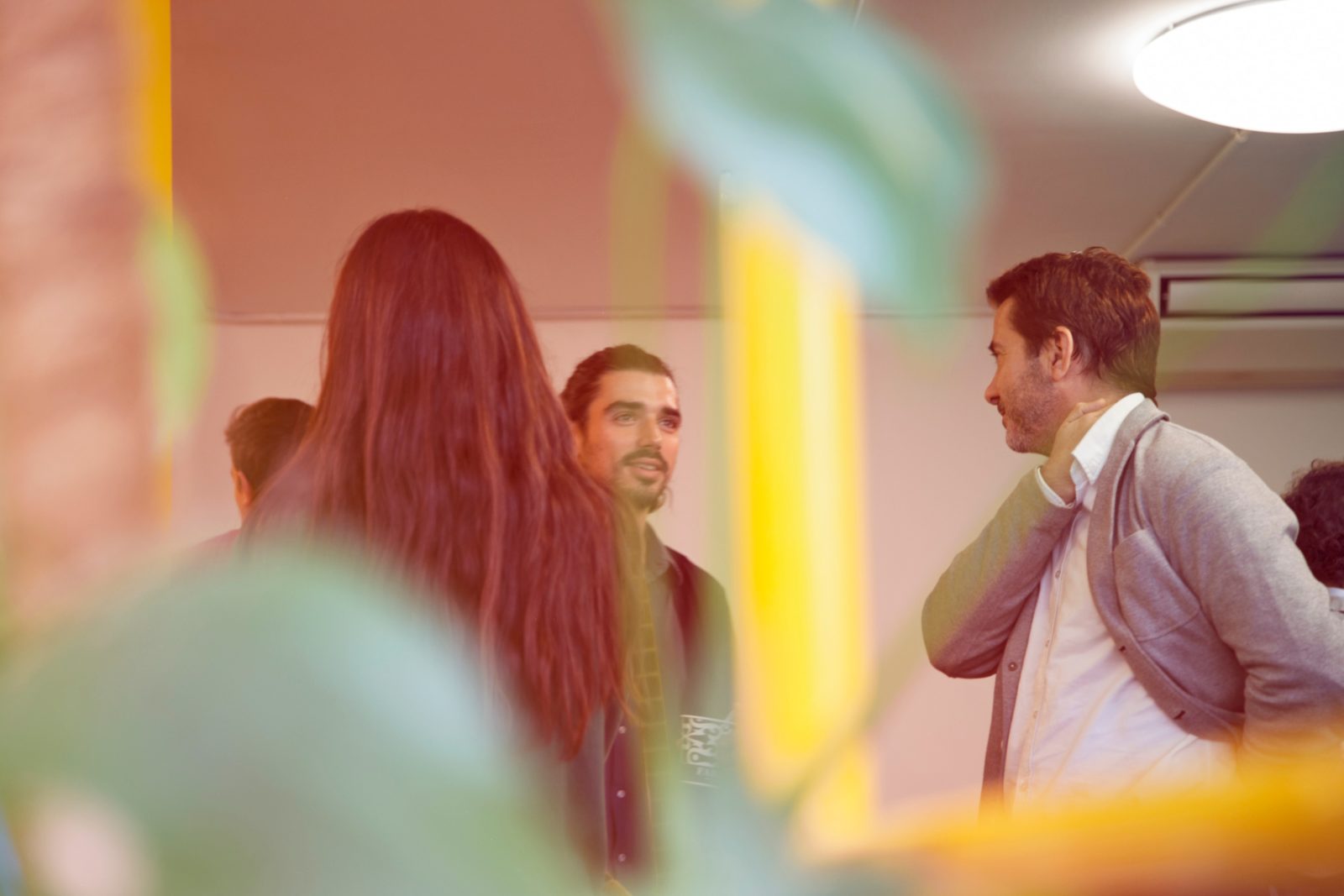 A Capital campaign is daunting. Often, there can be six figures — or more — attached to an overarching goal. For some campaigns, physical accomplishments. such as a building or renovation, are often the end goal.
On the other hand, if you find your nonprofit struggling most with interest on loan or mortgage, this kind of campaign could be a great way to get you out of the red. You may even choose to provide an endowment fund for the next generation of constituents. 
This can all be pretty overwhelming for any nonprofit, which is why we've rounded up some best practices for preparing and executing a successful capital campaign. No matter the type of campaign, these tips can help you.
But First, What is a Capital Campaign?
A capital campaign is a fundraising initiative with a concrete goal and a defined timeline. Usually, organizations use capital campaigns to raise funds for larger projects — like new construction, building renovation, or other types of big equipment purchases.
Unlike other types of donations, capital campaigns are always linked to a dedicated project. Depending on the size of the project and the fundraising goal, campaigns might take place over several years with many phases. But donors will always know exactly what their donation is supporting.
These campaigns also differ from typical fundraisers in terms of scale. If your organization is looking to fund a large-scale expansion, a capital campaign is a great way to make that happen.
Creating Your Capital Campaign Plan
Capital campaigns are typically divided into two parts: the quiet phase and the public phase.
During the quiet phase, you'll reach 50% to 70% of your goal by asking your major donors for contributions. The public phase will occur when you've finally announced your campaign to the world. You can start collecting smaller donations from your broader pool of donors.
In this article, we'll be going over the key planning stages needed to successfully launch a capital campaign. Here are the steps we'll be covering:
#2: Conduct a Feasibility Study
#4: Design a Campaign Specific Landing Page
#6: Make Your Marketing Materials
#7: Plan your Public Phase Launch Event
#8: Promote Your Campaign on Social Media
#9: Reach out to Donors Using Traditional Methods
Let's get into it.
Step 1: Do Your Research
Many things need to be taken into careful consideration during the planning phase. Feasibility, timing, goal setting, and donor analysis all play a large role in carving out a worthwhile campaign.
Before diving in, make sure you ask the following questions:
Is the Timing Right?
If you have a firm footing within your organization – or you've been in the game for a while, it could be time to fundraise for some capital.
If you're just getting your organization off the ground, it may not be the right time for this. Your efforts should instead be going into bringing in more first-time donors to help build sustainable, long-term growth.
Are Your Donors Ready?
Knowing whether or not your constituents can raise the amount of money you're looking for can make or break a capital campaign.
If you only raise a few thousand dollars annually, then your donors may not yet be ready to execute a campaign resulting in millions of dollars.
In your planning phase, you should segment out your donors and see who is likely to give major gifts, as well as who has already done so in the past.
Segmenting out the larger donors from the smaller helps you craft a strategy while making sure you're not overworking your team. Plus, it can help you determine if a campaign is sustainable with your current donor base.
Step 2: Conduct a Feasibility Study
You're probably familiar with feasibility studies if you've started planning your campaign. The feasibility study is used to help determine your fundraising goal and can be used to develop a strategy for your campaign.
Nonprofits will conduct interviews with supporters, current and previous board members, influential business owners, and volunteer leaders to see if they'd be interested in supporting the campaign.
Typically, nonprofits hire a third-party representative like a consultant to perform the interviews so that supporters feel comfortable giving their honest opinions.
Conducting a feasibility study will help you begin to understand what your organization is capable of fundraising, as well as determining where your pain points might be.
Like all fundraising, you need to be sure that your nonprofit has the infrastructure to handle this kind of long-term project.
If your staff alone cannot lead the campaign, consider selecting a board of constituents to help spearhead the fundraising efforts. Make sure that they are invested in the long-term plan and can dedicate enough time for meetings, though!
Step 3: Create a Brand & Slogan
Reaching your campaign's goal could take months (if not years!). Therefore, you want your campaign to be memorable so that donors will share it with their friends and family. And who knows? Your supporters may give more than once during your campaign.
To help create an impression that lasts, you should create a brand and slogan for your capital campaign. Even if you already have a well-established brand for your nonprofit, the campaign's brand should be different to separate your campaign from the rest of your fundraising.
Your brand should fit the theme of your project and should complement your nonprofit's overall brand. You'll also need a catchy slogan to capture your donors' attention and encourage them to contribute.
Pro Tip: Figure out what your overall message is for the campaign before you create your slogan.
For your slogan, you should go for something that:
Is short and catchy: Create a slogan that's quick and easy to read. Your phrase should stick in your donors' minds.
Describes your project: Make it clear what your campaign is looking to achieve. That way, donors can gain information as soon as they see your slogan.
Think about your brand and slogan as the main point that you want donors to take away.
Step 4: Design a Capital Campaign Specific Landing Page
To differentiate your capital campaign from the rest of your fundraising efforts, you should create a dedicated campaign donation page that is exclusive just to your capital fundraising efforts.
This page can include information on the capital campaign as well as details about the project the funds are being raised for. During the quiet phase, don't promote the page on your website's homepage. Instead, simply share the link with interested donors. Once you launch your public phase, you can give it the prime real estate it deserves.
Here are things you can add to your campaign page to build trust with potential donors:
A place for supporters to donate
Updates on the campaign's progress
Consistent branding and a slogan (more on this later!)
A section with donor FAQs
It's important to have a well-designed website because it will be a place where you can direct donors to learn more about your campaign.
In need of some nonprofit web design best practices?
Your website design is essential to maintaining credibility and building trust with potential donors. Learn how you can make a great one with our latest ebook.
Step 5: Launch the Quiet Phase
Immediately following the planning period, your team should work to begin seeking out potential key donors. Typically, this is done before the campaign has been officially announced.
Depending on the size of the organization, the length of this phase – and the entire campaign – can vary from several months to over a year.
In the quiet phase, you can begin to get the ball rolling by announcing plans for a renovation, a building move, or the development of an endowment. This is markedly different from launching the campaign publicly, though.
Begin including plans and other teasers into your ongoing communications, such as newsletters or bulletins, so that your constituents know what you're thinking about. This can help build support before you ever make an announcement.
This phase is also about using your previously cultivated relationships with large donors by asking them to make the first donations to the campaign.
Make sure you are offering adequate recognition. This could be in the form of a plaque, meeting room, or even an entire fund named after them, depending on your project.
The overarching goal of the quiet phase is to ensure that your campaign will be successful. You want to be able to fundraise the majority of your goal so that smaller donors do not feel overburdened once the campaign goes public.
It also guarantees built-in goal protection – if you reach your goal before even leaving the quiet phase, you can easily adjust it to accommodate your donors' giving.
Step 6: Make Your Marketing Materials
It would be hard to market your fundraiser without the right information and materials to give to donors. Marketing materials will help spread the word about your campaign. Your information can either be physical documents you send or hand out, or it can be content you post on your website and social media accounts.
We'll go over a few marketing materials that you can use during the campaign.
A. Pledge Cards
A pledge card is a donation form that you can give to donors in-person or send via direct mail. The great thing about pledge cards is that donors can pledge a large amount that they can pay off little by little over the course of a few months (like monthly payments!).
Your cards should match your capital campaign's brand and have the slogan somewhere on the card. The card will be a place where donors can input their information including their name, address, and payment information.
B. Case for Support
If you've already started planning, then you probably know what a case for support is used for. The case for support explains your campaign and how you will use the funds.
The case for support should be a document that answers the common questions donors will have about your project. You can send your case for support out with your appeal letters or make it a resource donors can access on your website.
C. Brochures
Your nonprofit can use brochures to provide donors with bite-sized information on your capital campaign. In fact, most of the information can come from your case for support.
Like your other marketing materials, your brochures should match your campaign's brand. It should have information about your donor giving levels, your incentives, and the different ways to give.
Step 7: Plan your Public Phase Launch Event
In between the quiet and public phase, there is a stage known as the kickoff. This marks a critical part of your campaign because you'll announce your project to the world. After quietly soliciting gifts from your major donors, it's time to let everyone know about your campaign.
Typically, this phase starts with an event that:
Celebrates your campaign
Thanks the supporters who have contributed so far
Spreads the word about your campaign
Gains media attention
Inspires your supporters
Your event will give you a chance to interact with donors and get them excited about your campaign. It's also an opportunity to encourage donors to give.
Depending on the type of project you're raising funds for, you might have a formal event to recognize your donors. However, you can also host a:
Charity auction: You can host an auction as a part of a larger event or have it as a distinct fundraiser. Procure items from local business to auction off and raise additional funds for your campaign.
Raffle: This fundraising event is a simple (and inexpensive) way to raise funds for your campaign. Have your volunteers start selling raffle tickets and then host an event where you will announce the winner.
Walkathon: If your raising funds for a health-related campaign, then a walkathon is a great option. You can raise money from your supporter's pledges, peer-to-peer fundraising, or by selling t-shirts and other nonprofit gear.
Fundraising Gala: This type of event is a great way to kick off your campaign and thank your major donors. They usually consist of an award ceremony and dinner.
Invite your major donors who have already made a contribution and other supporters who will just be learning about your campaign. Having a mix of supporters will hopefully lead to more donations.
Step 8: Promote Your Capital Campaign on Social Media
Engaging with your supporters on social media is a great way to spread the word about your campaign. Since social media is a popular way to interact with donors, you can use your accounts to promote your campaign and encourage supporters to give.
You can use social media to:
Share updates on your campaign's progress
Thank donors for contributing
Post ways supporters can give to your campaign
When you make content for social media, make sure that you use graphics or photos to make your posts more shareable. The more a post gets shared, the more people will know about your campaign.
Additionally, you can post information on where donors can donate or learn more info.
It's also a good idea to keep track of the conversation surrounding your nonprofit. You can do this by creating a hashtag. Use your hashtag on all the posts or tweets you create for your campaign and encourage donors to use it, too.
Plus, this will make it easier for you to thank donors when they make a contribution. If donors share their donations on social media with the hashtag, you'll know about it.
Step 9: Reach Out to Donors Using Traditional Methods
Along with the other marketing tips we mentioned, you shouldn't forget about the traditional methods of reaching out to donors. We're talking about sending letters and calling to ask donors to support your campaign.
These methods of communication are still great ways to reach out to your supporters. Not only do some donors prefer these methods, but you also have a chance to personalize your communications and explain why you need the money.
Unlike in social media where your message needs to be short and concise, you don't have the same limitations with traditional methods.
Make use of your volunteers and your campaign's many committees to get on the phone with potential donors.
If your volunteers are hesitant about asking for donations, you can always hire a capital campaign consultant to help train your leadership on how to be the best advocates for your cause.
When you reach out to donors using these traditional methods, your volunteers have the chance to really convey their passion for your cause to potential donors. This message can include information about the campaign and why they're supporting your cause.
You're All Set
Now you have everything you need for successful campaign planning. Remember, Acknowledging every donor – big and small – is a huge part of maintaining a successful and healthy campaign. Since capital campaigns can last from anywhere between one to five years in total, make sure you've already outlined the strategies for tackling this final phase.
So, get ready. It's time to start planning your next capital campaign.
---