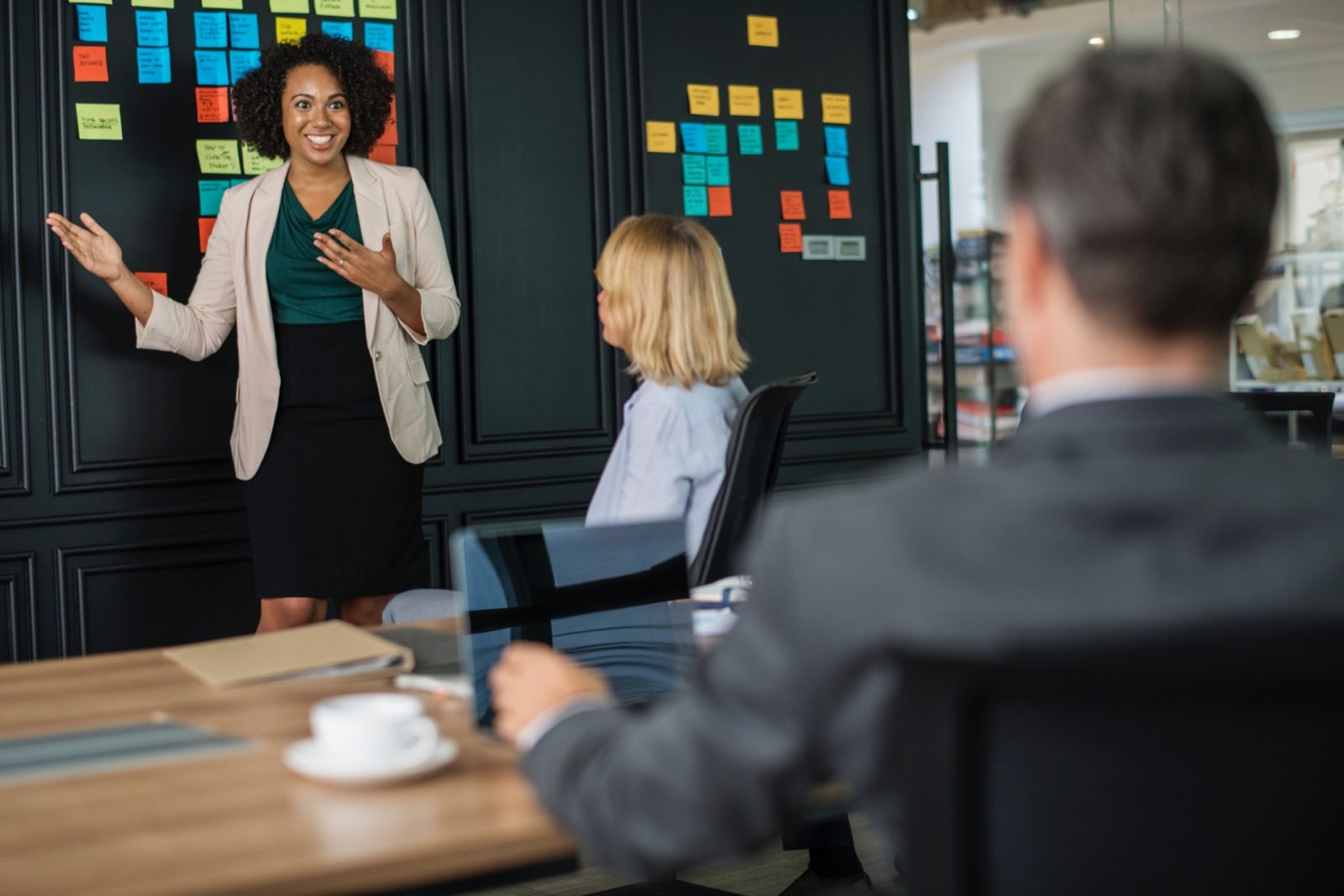 As the new year ramps up, nonprofits are looking at the year ahead. Now is the time to start putting the plans you made in January into action, and that includes matching gifts.
No matter what your organization has decided to aim for this year, the team here at Neon One knows that matching gifts should be a part of that plan.
Matching gifts are donations made by a company or corporation that an employee of said company has already donated to. Notice that nothing about matching gifts is exclusive to a certain time, type of fundraiser, or amount of donation.
In this article, we're going to connect the dots between these common fundraising ideas and practices to ensure that your organization is collecting as much matching gift revenue as possible:
Donor stewardship
Peer-to-peer fundraising
Fundraising events
Year-end fundraising
Using software to boost matching gifts
Now that we have our roadmap for the new year, and for this article, let's get to it!
1. Donor Stewardship and Matching Gifts
There are certain practices that work to strengthen the relationship between a donor and your organization, and those practices are what makeup donor stewardship.
Some of these practices are as simple as:
Using a donor's name when communicating with them
Thanking donors efficiently
Sharing exactly how a donor's contribution will be used
Other donor stewardship practices are a bit more involved. As the relationship between a donor and an organization continues, it should become more personal.
It's important that donors don't feel like they are constantly being squeezed for more money by the organization they are supporting. This is where matching gifts come in.
Your organization can schedule calls with donors specifically focused on matching gifts. A phone call is much more personal than an automatically generated email. However, it is certainly more time consuming, so this practice can be reserved for major donors.
For the rest of your donors, an email that uses merge tags to address each recipient by name is a great way to go.
The point is to make it clear in both of these communications that you are not asking for more of your donors' money. You are simply calling or emailing to share a great opportunity. Your donors have already made it clear that they are interested in supporting your organization by donating in the first place.
Matching gifts are such a simple and easy process for donors to complete in order to make their donation go twice as far. Encouraging your donors to request a match from their employer is an opportunity to do good without sacrificing more of a personal paycheck.
When sharing the opportunity to have a gift matched, make sure to thank the donor again for their initial contribution. Stress how much good they've already done, make them feel great, and then present them with the chance to do even more good.
This act of empowering the donor, providing opportunities to support your organization without asking for money, these are great practices of donor stewardship.
Takeaway: When conducting matching gift outreach, make sure your donors know that you are not asking for more money. Focus on highlighting how simple it would be to capitalize on the opportunity, and remember to thank them for their initial contribution.
2. Peer-To-Peer Fundraising
We've already covered some best practices for incorporating matching gifts in general, but is it possible to use them in a peer-to-peer campaign? Of course!
Peer-to-peer fundraising is a great way to harness the power of your supporters and creating a link between your organization and your supporters' individual communities. When a participant raises money from family and friends, they expose those donors to your cause and often share personal reasons for their support.
With access to so many new communities and donations, including matching gifts should be a no-brainer! A great way to kick your P2P campaign up a notch is to include a matching gift field on each of your participants' donation pages for the campaign.
The biggest hurdle to collecting matching gifts is the lack of donors' awareness that these corporate matching gift programs exist. Donors often qualify for matching gifts without knowing that the program is there for them.
By placing a matching gift field on the donation form, every donor will have the option placed in front of them.
Additionally, your organization can utilize its biggest resource in a P2P campaign: the participants. Reach out to your participants with tips for how to increase their impact through matching gifts.
Send out a list of the top matching gifts companies. Your participants know the friends and family members donating to their fundraiser, so they are in the best position to spread the word about matching opportunities.
Here's an example. Let's say that your participant works at Old Navy. Maybe he didn't know that Gap Inc. offers to match. Once you let him know that he qualifies, you can encourage him to spread the word amongst his co-workers. Now all of the co-workers who contributed to your participant's fundraiser can submit matching gift requests!
In addition to using top-quality peer-to-peer fundraising software, the best thing that you can do to increase P2P revenue is spread the word far and wide about matching gifts.
Takeaway: Matching gifts can and should be integrated into your next peer-to-peer campaign. Many people don't realize their company has a matching gift program in place, so make sure you include that field in your P2P donation forms.
3. Fundraising Events
Many nonprofit organizations and educational institutions host fundraising events to garner support. These events present so many opportunities for matching gifts!
First off, these events gather your donors together in one place where you can share the power of matching gifts directly. When you make your opening remarks and thank everyone for coming and contributing, make sure to mention matching opportunities.
It only takes a few seconds to announce that many companies provide matching donations and encourage everyone to find out if they are match-eligible. We recommend having a station set up where attendees can search for their company's matching gift program guidelines on computers or tablets.
Another strategy for incorporating matching gifts in your event is including a blurb about the opportunity on your dinner menus. If it's not a dinner but an outdoor event, pass out fliers when your participants check in. No matter what the event, there is always a way to get this information to your donors.
Additionally, if you sell tickets to your event, banquet, silent auction, whatever it may be, the tax-deductible portion of the ticket price is often eligible to be matched! So just by purchasing a ticket, everyone in the room could already have a donation at play that has the potential to be matched.
If you are selling tickets, go ahead and send matching gift information to your donors with the receipt for their ticket purchase. Make sure to mention the ticket price specifically as a potentially match-eligible contribution!
Takeaway: Incorporate matching gifts into your fundraising events can be as simple as making a quick announcement about the opportunity. Make it even easier for your attendees by setting up a station where they can check to see if their company has a matching gift program in place.
4. Year-End Fundraising
Perhaps the most exciting time to talk about matching gifts is actually at the end of your annual fundraising during the year-end push. As the year comes to a close, donations actually ramp up.
In fact, 31% of annual giving occurs in December. By including this option in these fundraising appeals, you could boost the number of donations even higher.
Just mentioning matching gifts in fundraising appeals results in a 71% increase in response rate and a 51% increase in the average donation amount. No better time to bump up donation rate than when donations are rolling in!
Many corporate deadlines for submitting matching gift requests are set on December 31. This means that many of the match-eligible donations you've collected throughout the entire year still remain eligible to be matched.
We highly recommend that you send an email to every single donor who gave throughout the year and encourage them to check to see if their employer offers matching gifts. This can result in a huge revenue boost without needing to acquire any new donors or ask existing donors for more dollars.
Takeaway: Mentioning matching gifts in your year-end appeals can increase your average donation amount by 51%. Also, most match-eligible donations you've collected throughout the year are still eligible to be matched through December 31.
5. Using Software to Boost Matching Gifts
Many organizations hear "matching gifts" and anxiety starts to bubble up about spreadsheets, and manual follow-up, and hiring new team members to help maintain it all. It's overwhelming! But it doesn't have to be.
Double the Donation is a Neon One Certified Partner providing the very best in matching gift software. Their super-platform, 360MatchPro takes all the guesswork out of matching gifts and eliminates the need for a matching gifts employee at your organization.
360MatchPro is fully automated and easily connected to your Neon CRM. Every donation that flows through Neon CRM will trigger an email to the donor.
If the donor used a corporate email address to make their donation, they will be sent their company-specific matching gift information directly. If a donor uses a personal email address, they will still be sent an email explaining what matching gifts are and encouraging them to search for their employer using Double the Donation's streamlined search tool.
This search tool utilizes Double the Donation's extensive matching gift database, which includes more than 20,000 companies, subsidiaries, and spelling variations.
360MatchPro's automation and continued tracking of these matching gift opportunities removes human error from the matching gift equation. This platform can exponentially increase your organization's matching gift revenue without a single employee lifting a finger.
Takeaway: Software solutions like NeonCRM and 360MatchPro make soliciting matching gifts easy for both your organization and your donors.
Conclusion: Matching gifts are an opportunity for donors to support the organizations they care about, your organization. All you have to do is show them how to do that.
By delivering information about matching gifts throughout the year, your organization can get a major boost to your annual revenue. With 360MatchPro, the gifts are practically matching themselves. So get out there and make the most of your annual fundraising by incorporating matching gifts!
Set Up Your Nonprofit For Success with Neon CRM
Join the discussion in our Slack channel on connected fundraising