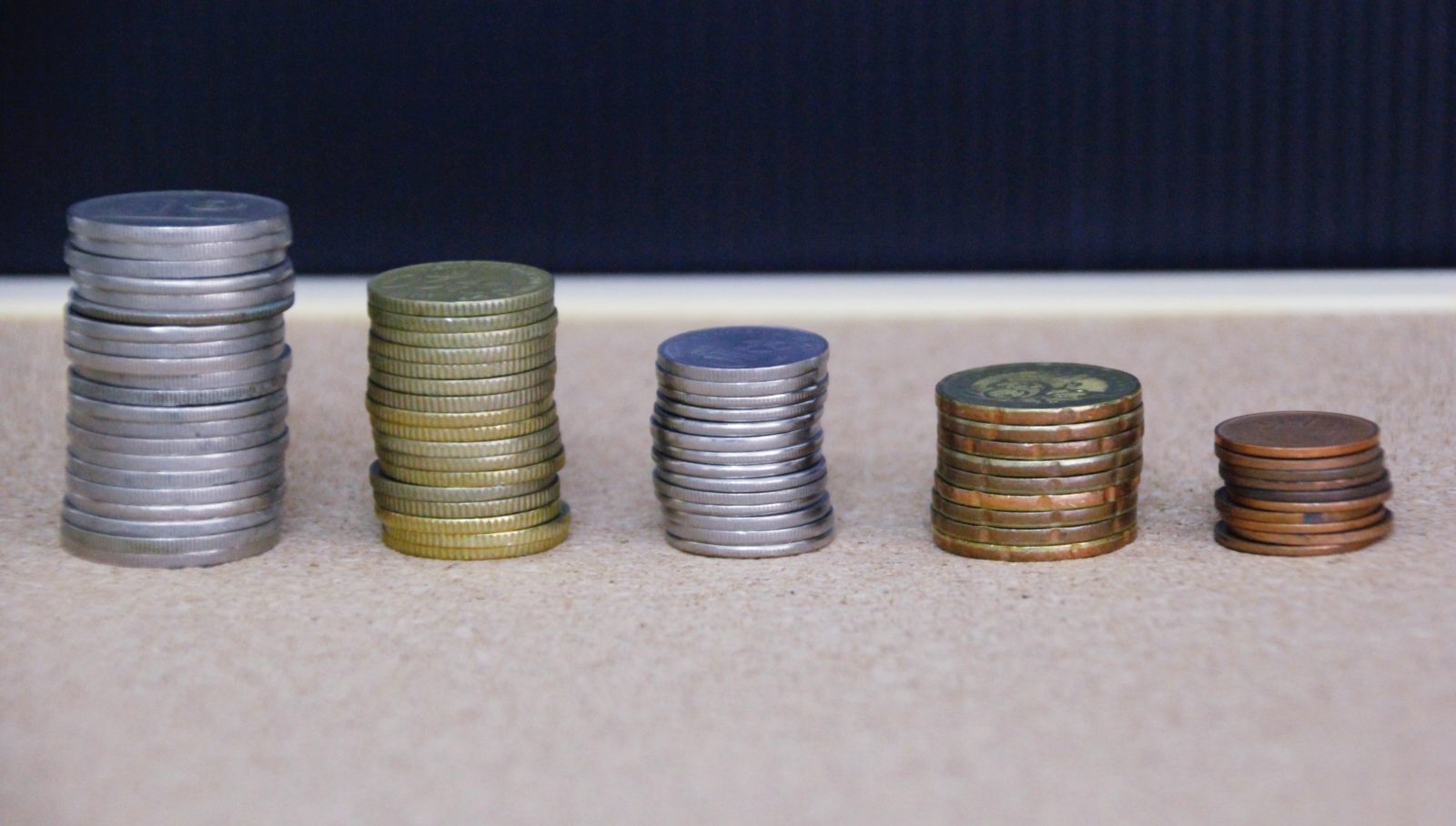 You've likely heard the phrase, "Numbers aren't everything." It's mostly true—numbers don't always tell the whole story. But for fundraisers, numbers can reveal a lot of insights that help you understand donors, demographics, and more. Fundraising metrics are the key to unlocking your most effective, generosity-encouraging strategies.
That's why it's important for fundraisers to stay up to date on nonprofit organization statistics and use metrics to inform their fundraising strategies and decisions. Here are 10 fundraising statistics worth noting.
1. Direct Mail Fundraising is Responsible for 60–80% of Revenue
Online donations' popularity continues to rise, but direct mail isn't dead. In fact, 60–80% of all fundraising revenue is raised through direct mail. This fundraising metric shows us that, while digital appeals are a great way to reach donors, direct mail should still have a place in your fundraising strategy.
It can be difficult to track people who read a direct mail appeal and respond by donating online. Make this easier for those donors by including a QR code in your appeal that links to your donation form.
2. 37 Million U.S. Adults Participated in GivingTuesday 2022
GivingTuesday is a generosity movement that has become an incredibly popular giving day around the world. In 2022, 37 million adults in the U.S. participated in GivingTuesday in some way. That was a 6% increase from 2021!
These are impressive levels of engagement, meaning all nonprofit teams should have a strategic plan for a GivingTuesday fundraising campaign each year. For more fundraising metrics to help with your GivingTuesday strategy, check out 10 GivingTuesday Statistics Every Fundraiser Should Know.
3. The Average Nonprofit Has a 29.58% Email Open Rate
In our latest research, The Nonprofit Email Report: Data-Backed Insights for Better Engagement, we analyzed over 37,000 nonprofit email campaigns sent by Neon One clients. Along with many other nonprofit-specific email insights, we found that the average nonprofit has a 29.58% email open rate. This is crucial data for fundraisers who include email marketing in their fundraising approach.
This statistic also confirms the importance of effective subject lines for nonprofit fundraising emails. Subject lines play a crucial part in making sure your organization's message is received (and opened!).
4. Environmental Nonprofits Receive About 2% of Charitable Donations
While environmental organizations are doing critical work to support land conservation, wildlife protection, sustainability efforts, and more, their level of support doesn't always match the critical nature of their work.
If you're a fundraiser for an environmental nonprofit, it's essential to recognize that organizations like yours typically only receive about 2% of all donations. Many donors or would-be supporters may not be aware that their favorite environmental nonprofits are undersupported, so this could be a helpful statistic to share when appropriate. Provide supporters with this information while reminding them of the many reasons environmental organizations need support.
5. Segmentation and Personalization Resulted in a 760% Revenue Increase
You read that right—research from Campaign Monitor revealed that email campaigns that used their CRM data to segment email recipients and personalize messaging saw a 760% increase in revenue compared to those that didn't utilize segmentation.
Segmentation strategies such as using supporters' names in email greetings and segmenting donors into groups can have a powerful impact on nonprofit email effectiveness. Tailoring your messaging for specific groups of donors helps your message resonate and ultimately boosts donations.
6. Multi-Channel Campaigns Can Lead to a 204% Higher Conversion Rate
Have you ever planned a fundraising campaign as a direct mail campaign, email campaign, or in-person event campaign? A study by NextAfter showed that leveraging multiple channels for a campaign leads to more conversions—a 204% conversion rate increase, in fact!
What does this huge conversion boost reveal to fundraisers? You're not stuck with one channel for every campaign. For example, some parts of a campaign may be more suited for direct mail, but that doesn't mean you can't utilize the other channels at your disposal at the same time. You can use multiple channels, including email, social media, in-person events or meetings, direct mail, and more to make your campaign the best it can be.
7. 17–31% of Nonprofit Revenue is Raised in December
December is a crucial time for fundraisers. At year-end, donors are increasingly generous, offering December fundraising campaigns a higher chance of success. Nonprofits tend to raise 17–31% online in December—a whopping 25% of their total online revenue.
This fundraising metric translates to special attention on December fundraising. While your other fundraising campaigns throughout the year are also necessary, December's numbers warrant a focus on dedicated year-end giving campaigns.
For further insights on donor behavior, download our free report, Donors: Understanding The Future of Individual Giving.
8. The Average Bounce Rate for Nonprofit Emails is 1.72%
Email performance metrics are a helpful tool in a fundraiser's arsenal. Bounce rate, the percentage of email addresses that couldn't receive your message, is one to pay attention to. For the average nonprofit, that bounce rate is 1.72%.
Your organization's average bounce rate can uncover how "clean" your email list is. A clean email list is one without unengaged and undeliverable contacts. Not having a clean email list can make fundraising difficult because a consistently high bounce rate can result in a low sender score or other penalties from email service providers. Eventually, a high bounce rate can inhibit you from sending email campaigns at all.
9. 97% of Donors Cite Impact as a Major Motivator
When crafting a fundraising appeal, it's helpful to know what motivates donors. Why do they give? What causes them to continue giving? According to a study by CCS Fundraising, 97% of donors cite impact as a major motivating factor behind their donation. Comparatively, only 56% of donors reported that income tax deductions were their major motivator.
Consider this fundraising metric when it's time to shape messaging for an upcoming campaign. Donors want to know the specific impact their gift will make. Share who will be impacted by their gift and how.
10. 75% of Donors Use Video to Understand a Donation's Impact
If video isn't a part of your fundraising strategy, it's time to incorporate it! Video is not only an especially moving and effective medium but it's proven to be an impactful fundraising tool.
An incredible 75% of donors reported that they use video to understand the potential impact of their donation. And 57% of people who watch a nonprofit video move forward with their donation. This means that fundraising campaign landing pages and emails, and donation form confirmation pages are the perfect places to add a video and that video can make a huge difference.
For example, you could use a campaign video to support your fundraising appeal on social media and landing pages, then follow it up with a video on the donation confirmation page that shares the impact of a donation.
The Fundraising Tools You Need to Raise More
As we discussed, numbers (such as the fundraising metrics mentioned in this article) are great resources and can even inform your fundraising strategy in ways that increase effectiveness. But numbers aren't everything—fundraisers need tools to help with accurate reporting, building and maintaining donor relationships, and automating time-consuming tasks.
Neon CRM was built for nonprofit organizations and is equipped with the tools you need to raise more for your mission. Request a demo today to discover every feature!
Join the discussion in our Slack channel on connected fundraising