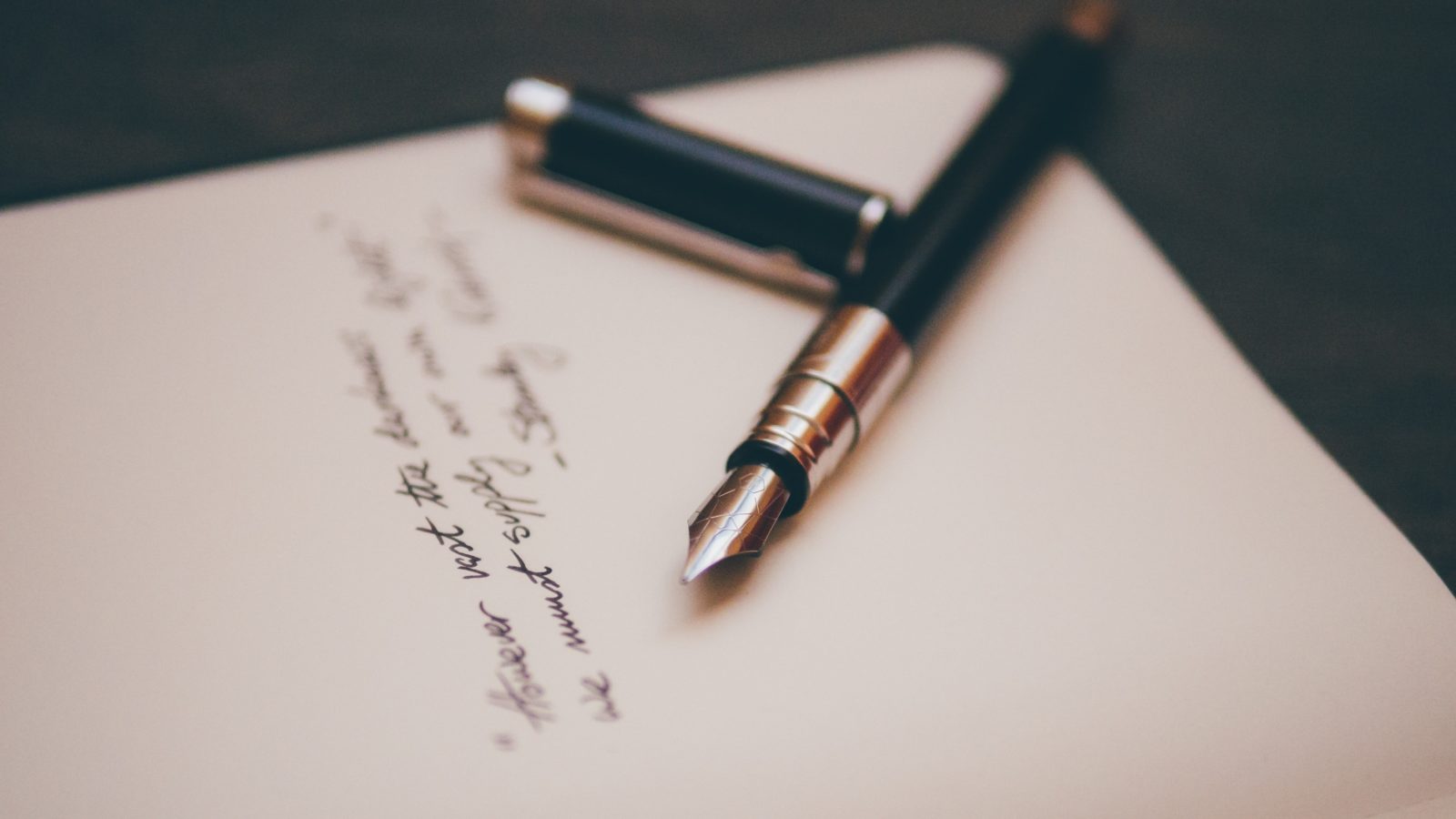 Did you know that nearly one-third of annual giving happens in December? It's true! And that's not just because of procrastination, either. As the end of the fiscal year approaches, December is the time when many donors are finally able to take full stock of their financial situation (which may or may not involve actual stocks) and give accordingly to their favorite causes.
As a nonprofit organization, December is the time for your staff to make a major fundraising push. That push means crafting year-end giving letters that build a palpable connection to your organization's mission and activate a donor's urge to give. With possibly one-third of your nonprofit's donations coming in December, the right year-end appeal could make all the difference.
We're here to help. In this article, we'll lay out seven elements every successful year-end giving letter needs and point you to an awesome series of templates Neon One has created to use as you write year-end appeals.
If you want to check out those templates now, just click the button below.
1. A Year-End Giving Campaign
If you send out standalone year-end giving letters and call it a day, you're setting yourself up for disappointment. That's because any good year-end giving letter must be part of a larger campaign.
This is important because it often takes multiple "touches" for a donor to decide to give. Making your appeal part of a larger campaign will make it easier for donors to remember your message and act upon your appeal.
First, you should be planning multiple communications over the course of December. Don't know when to start your year-end campaign? Why not use GivingTuesday! People will be looking for opportunities to give on that day, which could make it a great starting point for your year-end campaign.
Once you've decided on a start day for your year-end giving campaign, you need to plan how you will use your different fundraising channels. Direct mail and email will likely be your two primary channels; use their relative strengths and weaknesses to complement each other. You should also segment your donor appeals, but we'll cover that more in the next section.
Take all these decisions and bring them together to create a single year-end giving timeline that lays out all your communications: When they are going out, which groups will receive them, and through which channels. If you need some help, Neon One's Ultimate Year-End Giving Timeline worksheet has everything you need to get started.
2. Segmented Appeals
Breaking down your donor base into discrete segments based on shared traits is a great way to increase giving. That's because donor segmentation allows you to send those segments specialized appeals that speak to their interests, situation, or giving capacity.
Our research, The Nonprofit Email Report: Data-Backed Insights for GivingTuesday and Year-End, showed that segmentation is a winning strategy for nonprofits—especially for end-of-year fundraising. One notable organization in the research sent a total of 19 emails to very targeted segments of their donor base, which positively impacted their fundraising totals.
Two common donor segments are LYBUNTs (Last Year But Unfortunately Not This) and SYBUNTs (Some Year But Unfortunately Not This). These two groups can be encouraged to give by sending them appeals that remind them of their previous connection with your organization and reactivate their urge to give.
But segments don't just have to refer to giving history. You can also create donor segments according to donation size or gift level, giving frequency, which program a donor supports, classes or events they've attended, volunteer participation, and potential giving capacity (especially for prospective major donors).
At the very least, you should send different targeted appeals to prospective, new, and long-time donors.
Creating these groups can be pretty straightforward if you have a nonprofit CRM that allows you to segment your donor records. On the other hand, if you're working from a spreadsheet database, sorting your records and building these segments could take a lot of time and bandwidth.
Want to learn more about what you should look for in a nonprofit donor database? Check out our comprehensive guide:
3. A Compelling Story
Every fundraising appeal is a story. It's a story chronicling how a donation to your nonprofit today makes the world a better place tomorrow. The kind of story you'll tell will depend on the specific work your nonprofit does, but, at its core, that's what it will accomplish.
To tell a compelling story in your year-end giving letter, you should focus on the communities you're serving. While talking about your organization is great, donors will be inspired to give when they're connecting that donation to the people (or furry friends) they'll be helping.
Here are some pro tips for telling a compelling story.
Use a main character: Focus your story on a single individual and how their lives have been improved by your organization's services. Ideally, this should be a real person, but composite characters representing your clients can work, too.
Avoid too many statistics: It can be tempting to rattle off a series of important-sounding numbers that capture your organization's impact. Resist that temptation. People don't usually connect with numbers; they connect with other people. Oddly enough, the bigger the number is, the less people will connect with your message. If you have a powerful statistic, work it into your main character's story. Instead of "Thousands of people face food insecurity every day," write something like, "Francis and her family received fresh groceries because of your support. Thousands of others are in Francis' position: Will you help them, too?"
Avoid overstating your issue: Even if your nonprofit is tackling a pressing global issue like climate change, avoid making the problem sound like it's too big to be solved. This will discourage people from giving.
The tips listed above all correspond to different psychological phenomena that affect why people decide to give. You can find out more about these phenomena—-and how they can help you craft stronger appeals—-in the article below:
4. Donor-Centric Language
When you're telling the story of how your nonprofit has made an impact over the past year, put your donors at the center of that story. After all, the community of people like them has helped make these positive impacts possible.
Sharing success stories from the previous year is a great way to demonstrate impact. Plus, donors are more inclined to give to organizations that are already making a notable difference versus ones that are just starting out or are working to make a dent in a large-scale issue like global warming or widespread food insecurity.
Just make sure you don't frame that success story in terms of your organization; instead, frame it in terms of your donors and how their support led to that success. If you have the capabilities through your nonprofit database, reference the donor's past gift amount: "Your gift of $300 did X, Y, and Z."
By tying a donor's past gift to the work your organization has accomplished, you are placing them at the center of the story. So when you ask them to continue supporting your mission through another gift, that appeal will feel more personal.
5. The Words "Thank You"
Once someone donates, you'll (of course) be sending them a donation thank-you letter. In fact, you should probably send two. The first, sent immediately after the donation is processed, will be a donation receipt with a small thank-you note attached. The second will be a longer, more personalized letter that speaks to their donation's impact.
Normally, you should send a thank-you letter within 72 hours of a donation being made. But with year-end donations, consider sending those letters in early January. By sending out thank-yous in the new year, you can begin building a connection with your donor beyond the year-end blitz—and, hopefully, put them on the path to giving again.
Beyond those two thank-you letters, there's a third instance where you should be saying "thank you" during your year-end appeal, and that's within the appeal itself.
From the beginning of your year-end giving letter, thank your donors for their past support and all the great things that have happened because of them. Once you've said thank you, you can invite them to continue supporting your organization in the future.
When you set out to write your letter, start with the words "thank you." If you decide to start with something different, make sure you have a compelling reason for doing so!
6. A Sense of Urgency
With a year-end fundraising campaign, there's a deadline baked right into the name. All campaign donations must be in by 11:59:59 on December 31.
Of course, a donor is free to donate to your organization at 12:00:01 on January 1 as well. Still, they also have a compelling reason to get their donation in before then (spoiler: the reason is taxes), so urging donors to give earlier is in your mutual best interest.
Creating a sense of urgency in your appeals will help donors remember to follow through on their intent to donate. The holidays, after all, are a very busy time. It's all too easy for something like a charitable donation to slip through the cracks.
The sense of urgency should also build throughout the month of December. The donor you're appealing to on GivingTuesday has plenty of time to finalize their donation. The donor you're appealing to on the morning of New Year's Eve doesn't.
7. A Clear CTA
For email communications, your CTA should include a button that your donors can easily click to be taken to your donation form. While the text of the appeal letter itself can provide donors with the actual invitation, the button should be clearly marked as the next step in their donor's journey.
In a physical letter, your call to action (CTA) (also known as your "ask") should stand out from the rest of your letter. It can be more prominent; it can be bolded, underlined, or italicized; or it can be in a different color. Your CTA should be unmissable however you choose to make it stand out.
For those direct mail appeals, including a QR code that links to a donation form is a great way to help donors immediately capitalize on the warm feelings your letter inspired. Neon CRM allows users to easily create custom QR codes linked to their donation forms. You can find out more in the article below:
8. A Branded, Customized Donation Form
Once your year-end giving letter inspires a donor to give, they still have to follow through and complete the transaction. Sometimes they don't make it! That's why you want your donation form to be optimized for conversion.
Here are some donation form best practices your form should follow:
Branding: Include your nonprofit's branding and logo on the form.
Suggested Donation Amounts: Including pre-set donation amounts can increase giving. Just ensure you also give donors the option to set their own amount.
Mobile-Friendly Design: Your donation form should perform well on mobile devices.
Minimal Info: Ask for the minimal information you need to complete the transaction.
Donor-Covered Fees: Give donors the option to cover your transaction fees.
Lastly, your donation form should include another brief message reinforcing why their donation will matter! According to a test from our friends at NextAfter, there was a 150% increase in donation form conversions when organizations added language to their forms that told donors why their support was important.
Neon CRM's donation forms come with all these practices (and more) built directly into our easy-to-use templates. Want to learn more? Check out the article below:
Use These Templates to Write a Great Year-End Giving Letter
There is no perfect science to writing a year-end giving letter that inspires your donors. But if you segment your appeals, tell a compelling story that centers your donor, and balance your thankfulness with a sense of urgency, it will be near-impossible for your letter to fail.
If you find yourself pressed for time during your end-of-year fundraising sprint, Neon One's got you covered. Our Year-End Fundraising Letter Templates incorporate fundraising best practices into engaging, straightforward prose. To download the templates, just visit the page below.
Join the discussion in our Slack channel on connected fundraising