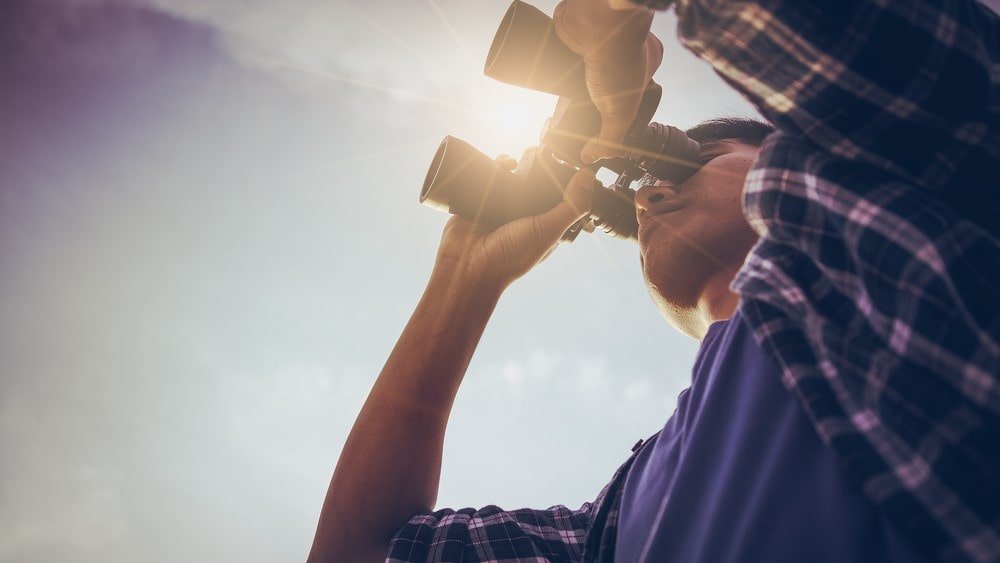 All nonprofits must continuously grow their supporter base if they're going to fund their cause. However, donor sourcing is often confusing, frustrating, and overwhelming. Here are some tips on how to find donors for a nonprofit that will make the process a bit easier.
How To Find Donors for a Nonprofit
Many of the best options to find donors for your nonprofit are based on the information your organization already has. Within your existing contacts and databases exist the tools you need to expand your nonprofit's reach and build your donor base.
Here are nine strategies for making the most of what you already have to improve your donor sourcing.
1. Build on Your Existing Donor Base
The first place you should look to find new donors for your nonprofit is within your existing supporter base. That base is more than just existing donors, it's anyone who has engaged with your nonprofit. Volunteers, class and event attendees, newsletter subscribers, social media followers—all of these people are potential donors. A simple reminder email to those that have engaged with you before can reignite your cause.
In the for-profit industry, they do this through a process that's called "remarketing." An individual who has added something to a shopping cart may receive a personalized email from the brand reminding them of the item. They may even see ads for it when they visit certain sites. In the for-profit sector, this prospecting can increase customer conversion likelihood by 70%.
In the nonprofit sector, the basic principles of remarketing can be used to nurture prospective donors. Reach out to past supporters and remind them of the great work that your organization is doing. Email is a great tool for this. If you have a nonprofit CRM, you can use features like email list segmentation and customizable email templates to create these kinds of targeted initiatives.
Reaching out to people based on the type of interaction they've had with your nonprofit in the past is a great way to kick off the donor cultivation cycle. If you'd like to learn more about that cycle and how you can use its insights to acquire new donors, check out the article below.
2. Host Informational Events
Events can be a great opportunity to gather contacts for future donor prospecting. An informational event—like a seminar, art show, or cocktail hour—helps you create community connections that later can drive donations.
These events do not have to be in-person, either. Virtual events can be incredibly compelling for prospective donors. For example, a historic preservation committee might host a virtual walk-through of the properties they're trying to protect, offering details about their history and importance. Individuals can attend through a simple Zoom invite where they provide their name, email, and other contact details during signup. This information can later be used for donor prospecting.
3. Keep an Active Social Media Presence
Over $5 billion in fundraising has been generated on Facebook and Instagram alone. No nonprofit can afford to ignore the potential of these platforms. Of course, they are also pretty saturated when it comes to soliciting donations.
To stand out, you must post regularly. That doesn't mean throwing anything on your site just to keep it up to date. Every piece you post should be interesting, relevant, and show the impact of your organization.
Easier said than done, right? If you're looking for inspiration, you can find some in these awesome examples from other nonprofits. For a more comprehensive strategy for social media, view our social media guide for nonprofits:
4. Make Your Donor-Sourcing Data-Driven
It's estimated that households in the top 1% of income are responsible for a third of all charitable dollars given in the US. These are the major donors who are the foundation of your funding. So how do you find these individuals? Data. Data can help you discover those major donors that are responsible for a big part of your annual contributions.
Wealth screening is a process of using financial markers to determine a person's net wealth. Things like homes owned, vehicles registered, business interests, and other details can help you pinpoint those who have the financial resources to help your organization. Of course, gathering all this information yourself isn't easy. That's why there are third party companies—Windfall Data is a good example—that collect these details on your behalf.
With a CRM with strong integration capabilities, you can connect these two platforms together to find individuals with high net wealth, who also may have an interest in your organization. The environmental conservation group Great Old Broads used this strategy—connecting Neon CRM to Windfall Data—and increased major gift prospects by 20%.
5. Engage With Your Lapsed Donors
Rebuilding a connection with a lapsed donor is a great way to increase your donor base. After all, you have empirical evidence that this person has supported your cause in the past—and not just your case, they specifically supported your organization in particular!
However, nonprofits can make the mistake of treating lapsed donors the same way they treat current donors, leaving them on the same email lists that don't really apply to them anymore.
Instead, you can create an email campaign specifically for your lapsed donors. Use a catchy subject line and remind them of their impact on your organization—but make it specific to them. Reference their contributions, how they helped your cause, and how important their renewed support would be.
Of course, personalizing emails is not an easy manual task to tackle. This is another situation where a CRM that incorporates data analytics and customizable email templates can help you personalize your message without the need to write each email manually.
Want to know what you should say when reaching out to a lapsed donor? The article below has three great tips:
6. Source From Your Email List
To source from your email list, you have to be able to segment your audiences. Unfortunately, that's not possible for a lot of nonprofits—41% of nonprofits report they can't segment their email audiences at all.
That's a lost opportunity, because your email audience goes beyond prior donors. Its contacts include program beneficiaries, constituents, supporters, other organizations, and businesses. All of this information can be broken down to help you find better donor prospects.
For example, say you keep track of your donors' employers by adding a separate field for business relationships. You can then segment your email audience down to specific businesses. When you do so, you may notice a trend—like many donations from employees at a specific business. You can then consider the business as a donor prospect and reach out for a corporate donation-matching campaign.
There are plenty of ways the nonprofit can segment their supporters list to create more targeted fundraising campaigns. The article below lays out 4 different segmentation strategies your nonprofit can employ:
7. Optimize Your Website
Your nonprofit's website may be your first impactful contact with your prospective donors. This is especially true if someone is using a search engine to find local causes to join. Nonprofits who use relevant keywords and create content can capture this traffic, but they have to offer a return to keep those searchers on their page. 
The key is to answer your searcher's question therefore building credibility for your organization. And once they're on your website, make it easy for them to locate more information and navigate your tools and resources.
Remember to keep it simple: Forms should be easy to fill out; pages should be seamless to navigate; and content must be relevant to the audience. Through this, you will make a great home for all the people out there who are looking for a cause to support.
For more tools that you can use to optimize your nonprofit's site, check out our Website Optimization Action Plan.
8. Create an Ideal Donor Profile
A donor profile, or donor persona, is a powerful tool for interacting with your audiences and increasing interest. When you create a donor persona, you'll establish a fictional but realistic version of the type of donor who you want to connect with.
For example, say you run a grassroots environmental group focused on responding to climate change. Most of your current members are older, but you'd like to connect with younger audiences as well, where there may be an opportunity. After all, 32% of Gen Zers and 28% of Millennials donated money, contacted an official, volunteered, or attended a rally about climate change through 2021. Those individuals set the perfect benchmarks for the kind of donors your organization needs. Breaking down that data of why they gave and who they are helps you create a profile. Here's an example of the type of profile you could create:
Tiva is a 28-year-old freelance photographer who is physically active and has a large circle of friends. Like many people her age, she has a lot of anxiety related to climate change and the environment. She is a vegetarian, both for health and sustainability reasons. She also has an active social media presence on Facebook and Instagram. She would like to do more in the fight against climate change but doesn't know where to start.
With the above profile, you can learn about prospective donors and what speaks to them. When it comes to Tiva, we know she is active and likely to participate in events and volunteering opportunities. As a photographer, she brings valuable skills to the table. We also know that she needs a sense of control to respond to her climate change anxiety. Information on how she can help will engage her with the organization. Finally, Tiva's active social media presence could segue into launching a peer-to-peer campaign with her in the future.
This profile is important because, before, your nonprofit may have overlooked people like Tiva. With that profile in mind, your organization can now begin creating marketing and fundraising campaigns targeted to people like her who would make great future supporters. Having put in the work, your team knows that, in order to engage with people like Tiva, social media is your best.
9. Partner With Like-Minded Organizations
Nonprofits can work with organizations with similar goals, or even for-profit businesses, for a common cause. When two organizations have a common goal, they have an opportunity to build a mutually beneficial relationship that leads to greater reach.
Let's return to the example of Tiva, but let's age her 10 years. It's been a very successful 10 years and, in that time, Tiva has gone from freelance photography to owning her own successful marketing firm. She continues to support the cause, but her ability to give has grown exponentially because she has a massive network.
Now is the time for a board member to approach Tiva about a possible peer-to-peer campaign. She may host a one-time event, like a 4k run for her employees, on behalf of the organization. She may even choose to create a corporate matching program where her business matches the funds that workers donate. Tiva also benefits from this, through both community goodwill and her increased ability to help the cause.
Using Neon CRM in Your Donor Prospecting
Most of your strategies to find donors for your nonprofit will depend on the platform you use. Segmenting donor audiences, targeting messages and campaigns, and forming outside partnerships are all strategies that balance a ton of different elements and require careful coordination to enact. The right CRM platform can help you harness the information from your organization and use it to grow your reach.
Neon CRM is an ideal tool for finding donors for a nonprofit, whether you're working with your existing information or leveraging an integrated platform like Windfall to connect with those outside your organization. Request a demo to learn more.
Join the discussion in our Slack channel on connected fundraising