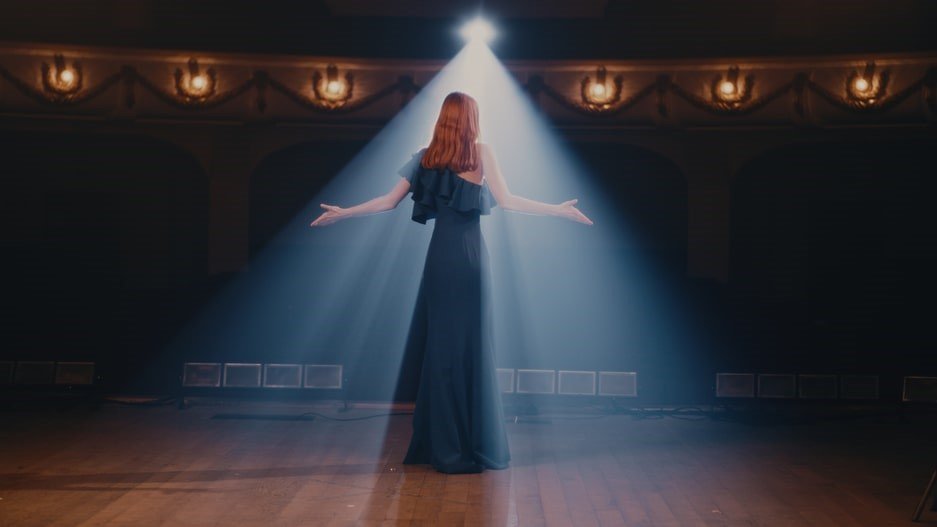 You have access to amazing resources through your artistic community. That gives you a fundraising advantage! You're capable of putting on so many events to raise money, even outside of regular ticket sales. However, for all that access to artistic talent, you may find yourself a bit short on the administrative side. That's because today, all theater fundraising events have to be multichannel events as well. The right tools help you minimize your administrative tasks so you can focus on your performance.
Theater Fundraising Across Multiple Channels
Good theater fundraising is multichannel. That means that you're engaging constituents online and off. Even traditional fundraising events will need some online support if you want to make the most of them. Here are a few fundraising ideas for arts organizations, as well as how they blur the lines between the digital and physical worlds.
Silent Auctions
Silent auctions are a staple in theater fundraising because they can be standalone events or run alongside another. You can even run one during a show, allowing your attendees to view items up for bid at their leisure without disrupting the show. Unique merchandise, like signed show posters or costumes from iconic plays, highlight your performances and give fans something to bid on. Winning bids can be announced either after the performance or via an email or phone call the next day.
While this is an event in real life, you're going to need a lot of online support. You must be able to track inventory and bids, send notifications, and process payments related to the event. You'll also want to run online social media and website campaigns to reach a wider audience of participants and get them excited about the items at your auction. Finally, you'll need to maintain records of participants so you can send out thank-you messages, receipts, and future fundraising messages. For more information on holding a great silent auction, see our resource, Silent Auctions: 8 Steps to Running a Stellar Event.
Livestream Events
Livestreaming one of your productions is a great way to increase viewership and gain supporters for your cause. Many social media and web platforms make this a relatively easy option. This can also be used in conjunction with other charitable events like talent or variety shows.
In general, this type of event is held much like old telethons, with various artists making appearances and doing performances while individuals call in to make donations. In this scenario, the donations are made online during the livestream, allowing your organization to thank your donors in real time.
This multichannel event uses just about every form of media in a single campaign, so it can be challenging to manage. Make the most of it by providing administrative support for taking donor information and processing payments and plenty of online content management tools to drive awareness ahead of the event.
Community Night
Fundraising isn't just about raising money: It's about building relationships. One fun way to get to know your community is to invite them behind the scenes at your organization. Offer tours of your venue, meet and greets with your artists, or backstage access. You can even hold workshops or mini-performances for attendees. This is not only a great way to gain support but also to connect with your local community.
Communities are made up of a lot of different generations, and you're not going to reach all of them in one place. Flyers, direct mail, and newspaper ads may work for some, but many of your potential donors will interact with their communities online. Most major municipalities have a Facebook page or Twitter that serves as a public forum, which makes them an excellent place to reach new audiences. You can even reach out on a neighborhood level on sites like Nextdoor.
Community nights are also an opportunity to work with other organizations or businesses through peer-to-peer fundraisers. Supporters of your organization can run their own "spoke" fundraisers as part of your overall "hub" by running their own fundraisers and asking for support from friends and family who may not be familiar with your nonprofit. That expands your reach by connecting you with the networks of your constituents.
Of course, that's only really effective if you're prepared to make those connections within the database you use. All these multichannel fundraising events have a lot of moving parts that you can control with a powerful CRM. To learn more about the unique differences that your organization faces in fundraising, please see our resource, What Makes Arts Fundraising Different?
Manage Your Theater Fundraising Campaign With a CRM
Theater fundraising must be done across platforms, so it makes sense to have a CRM to bring data from all these components together. A CRM allows you to use your donor database to both track and manage these events.
For example, imagine a repeat donor attends a silent auction during an event. He uses his mobile phone to access a site specifically set up for that occasion. He submits a bid on an item, and the system automatically pulls up his donor record to fill out his information. Since it's integrated with the platform you use for your auction, it also tracks all the other final bids as they come in. At the end of the event, your auction platform kicks out an email congratulating him on his win and giving him specific details on how to pay and collect the item, then updates their donor account to reflect their contribution.
All of this is managed by a CRM. Tasks that could have taken a lot of time and people take only a few minutes and happen automatically. The CRM allows you to capture both the real world and digital interactions that make up your total event. It also helps you track the interaction for future reference so you can target your communication to what interests your donor.
How Arts People and Neon CRM Connect
Theater fundraising is a multichannel effort, so you need collaborative tools. Using a CRM that allows you to communicate about your event, manage it in action and follow up with donors will allow you to focus on the artistic part of funding your organization.
Neon CRM is the collaborative tool you need to connect your digital and physical world efforts in theater fundraising. Using it in conjunction with our Arts People program can help you manage your fundraising and your box office.  For more information, contact us.
Join the discussion in our Slack channel on connected fundraising