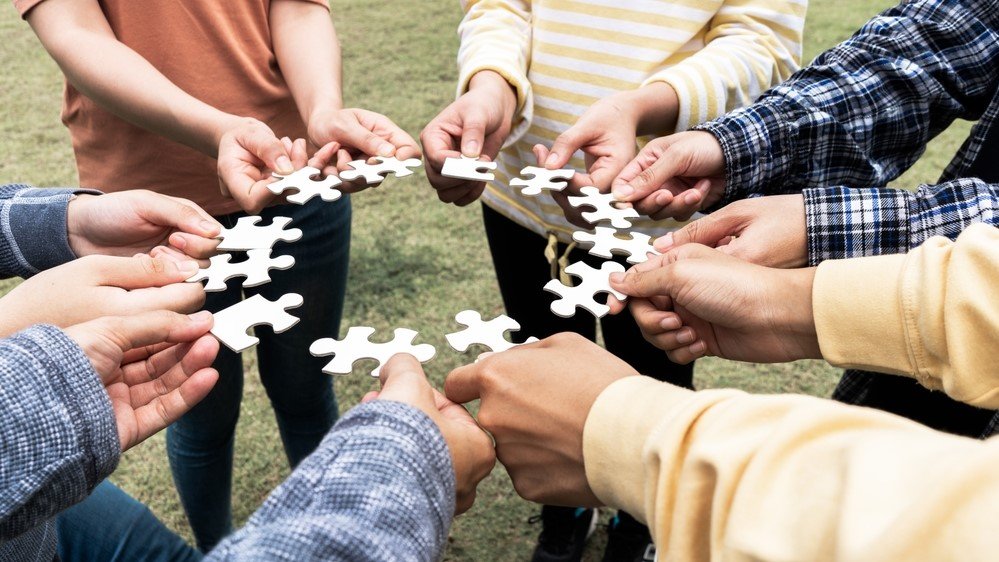 Donor engagement isn't a single-step process—it's a series of actions and events that create a relationship over time. Unfortunately, a lot of nonprofits aren't really set up to tie all those events together through technology. The average nonprofit uses five different platforms to manage their daily activities, but that can result in siloed data that doesn't give you a complete picture of how your supporters engage with you. If your platforms don't communicate with each other, you can't see the full donor journey. That will hurt engagement and personalization efforts. The best CRM for nonprofits who want to manage and measure donor engagement allows them to make all those connections.
How Integrations Feed Personalization and Engagement
If you're like most nonprofits, your donors access a lot of platforms when they're engaging with your organization. They may open an email you sent through MailChimp, buy a T-shirt at your online store, register for an event through your Eventbrite platform, or make a donation on your website through PayPal. All of these are different platforms and different pieces of the engagement puzzle.
When all those pieces are connected, you can more easily tell who the donor is as a person. You know what events they like and the types of appeals that work with them. You know what causes they're passionate about and what they're willing to do to help. You even know their shirt size!
This is only possible with a CRM that either integrates with your other platforms or includes everything you need to engage those donors. You could use a CRM that integrates with MailChimp, PayPal, Eventbrite, and your online store. Better yet, you could use a CRM that includes email tools, donation forms, events management tools, and an online store. When all of your tools are connected, you can more easily understand who your donors are and how you can build a better relationship with them.
Building Transparency Into the Donor Timeline
When your CRM is connected to the other platforms you use for donor engagement, you can create a visual model of each supporter's history with your organization. A few CRMs offer a feature that helps you build a donor timeline, including Neon CRM. When you build a donor timeline, you can get an at-a-glance view of all the various activities a donor has had with your organization, like in the example below.
There are quite a few benefits to organizing your information in a timeline. You can gain insight into:
Retention: A donor timeline can give you insight into your donor retention by showing you the steps that preceded a donor ending or extending their support. Perhaps the timeline shows a large gap in communication before the individual stops sending contributions. It can also do the inverse by allowing you to look at the long history of a donor who has been with your organization for a while. You can easily view what contacts and communications helped keep them engaged.
Stewardship: Information about stewardship can show you how well you're currently doing when cultivating relationships with your donors. It tracks any internal steps your team takes, like sending thank-you notes, receipts, and other information that might engage them. Your timeline provides a detailed glimpse of all of those stewardship activities, plus insights into how those interactions result in future support. 
Major Donor Prospects: A timeline can help you identify major donor prospects for your organization. The timeline shows the activities of the most engaged, allowing you to create an ideal donor profile. You can then use integrated wealth screening tools to identify the major donor prospects already connected to you.
Timelines are much easier to create when your CRM is integrated with all your tools. The CRM can connect to (or include) things like your email, payment portals, websites, online stores, and all those other nonprofit engagement tools you need to engage and track your donors.
A Brief Comparison of the Best CRMs for Nonprofits
CRM Solution
Features
Limitations
Neon CRM

We cater to a wide range of organizations, from small grassroots movements to large multi-state organizations, with a focus on providing donor management platforms that can scale with them
Donor tracking and analytics

Timelines for donor interactions

Personalized dashboards

Automated tools for communication and workflow management

Email management

Extensive integrations
Initial learning curve on advanced features

Limited enterprise-level support
DonorPerfect

This is a powerful CRM with some highly advanced reporting features. However, there's a steep learning curve.
Monitoring and tracking of donor engagement

Management of donor databases

Processing of payments and transactions

Analytics and reporting to gain insights

Creation of online forms and templates for donations
Integrations
Complexity

Ongoing support needed
Limited customizability

Few default reporting features

Poor duplicate records support
Oracle NetSuite Social Impact

This is Oracle's solution to nonprofit CRM management, though it's a bit more focused on internal operations.
Operations support

Low to no start-up cost

Financial and records management

Simple databases
Limited applications

Low customizability

Challenging to learn

Operations focused
Network for Good

This small-nonprofit-focused offering is a great base-level tool for donor management and fundraising.
Simple interface and use

Peer-to-peer fundraising support

Basic donor management

Automated tools

Scalability
Limited advanced features

Few complex integrations

Scope creep and upgrade costs
Raiser's Edge by Blackbaud

This is a larger CRM targeted towards enterprise-level nonprofits.
Diverse product suite

Comprehensive solution

Industry expertise

Advanced reporting and analytics
Ease of use

Limited native automation tools

Upgrades and scope creep
Why Neon CRM Is the Best Choice for Your Nonprofit
The best CRM for nonprofits is one that allows them to connect all of their tools to get a total view of each donor's history. That visibility can become a road map to building a better relationship. Reviewing the steps you took to cultivate your most engaged constituents can help you with ones that aren't quite as connected to your community. That's only possible with the support of a fully-featured CRM.
Neon CRM is one of the best CRMs for nonprofits because of its full feature set and integration options. Whether you choose to use Neon CRM's tools to raise money, manage a storefront, and steward donors or choose to connect your CRM to other platforms, you can understand your donor's journey from beginning to end. To learn more, request a demo.
Join the discussion in our Slack channel on connected fundraising