The Nonprofit Email Report
:
Data-Backed Insights for Better Engagement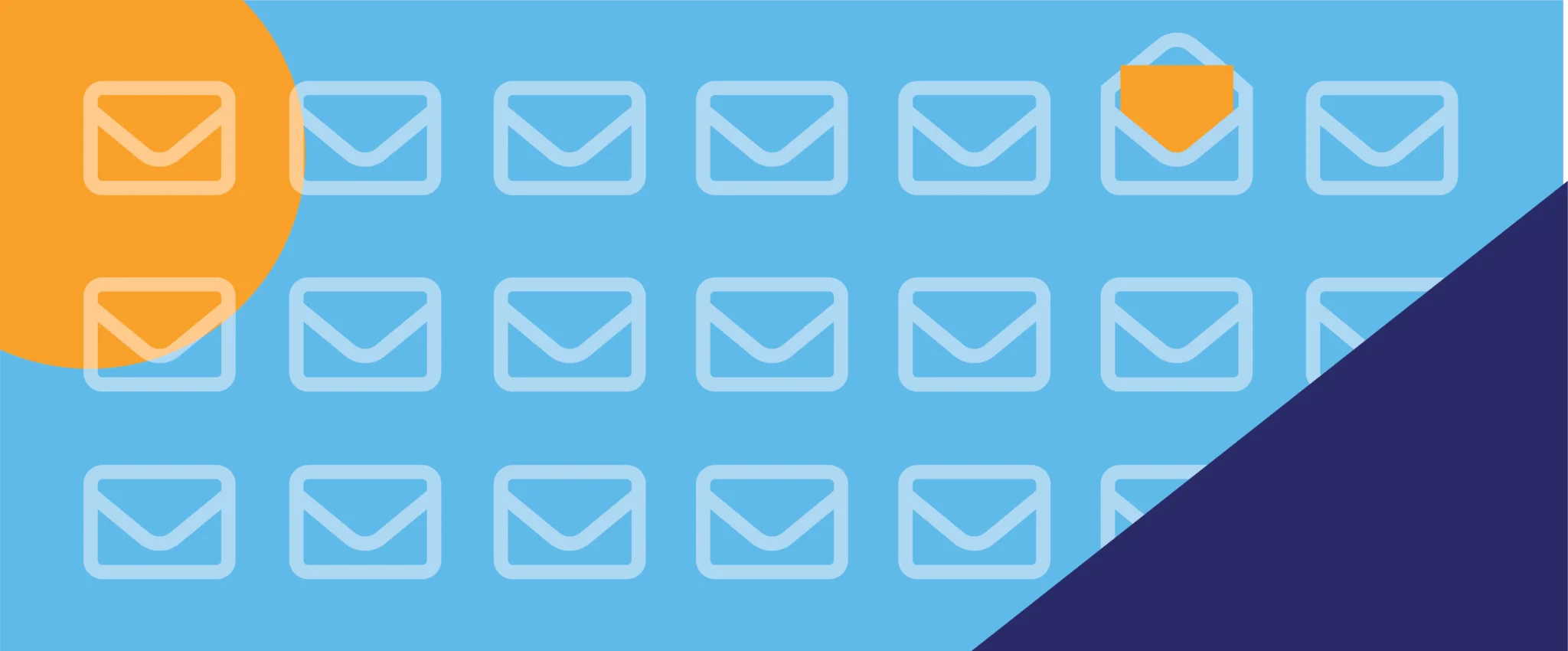 Anatomy of an Email
Throughout this report, you'll see references to different parts of an email message. If you need a refresher on email terminology, here's a quick breakdown of the different parts of an email.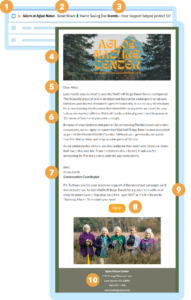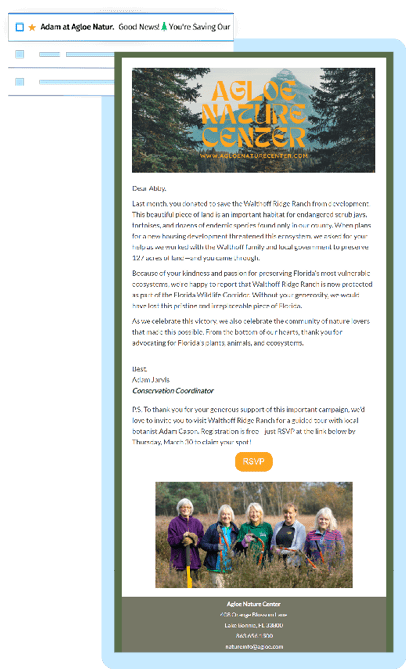 "From" email address/display email address This is usually something you can customize. Take this email, for example: The message may have been sent from this nonprofit's email platform (think MailChimp, Constant Contact, and Neon CRM), but it looks as though it's coming from [Name].
Subject line Your email's subject line is the first thing a recipient reads once it lands in their inbox.
Preview text The preview text is a short snippet of text that helps the reader further understand what they'll find when they open and read your message.
Header image The header image is a large picture or graphic that appears at the top of your message. Since this is the first thing someone sees when they open your message, it's a valuable way to capture your reader's attention and make them want to read what you have to say.
Salutation This is how you address your email recipient. Many email service providers include the option to use personalization tokens that add a name or title. Having a personalized salutation is a great way to prompt engagement.
Body copy This is the main portion of your email.
Call to Action A call to action (CTA) is any request you make of the person reading your message. The most common ways to include a call to action is by including it in the body of your email, adding a CTA button, or including it in an image.
Signature Not all emails require a signature, but they're common additions to some types of emails including personal updates and appeals.
Postscript Many readers will skim over an email to decide if they want to read the whole thing. Your postscript stands out from the rest of your body copy, which makes it especially noticeable when scanning. Use it to reinforce your main message or call to action!
Footer Your footer is the block of content at the bottom of your email. This is a great place to put your contact information, links to your social media channels, and unsubscribe buttons.