The Nonprofit Email Report
:
Data-Backed Insights for Better Engagement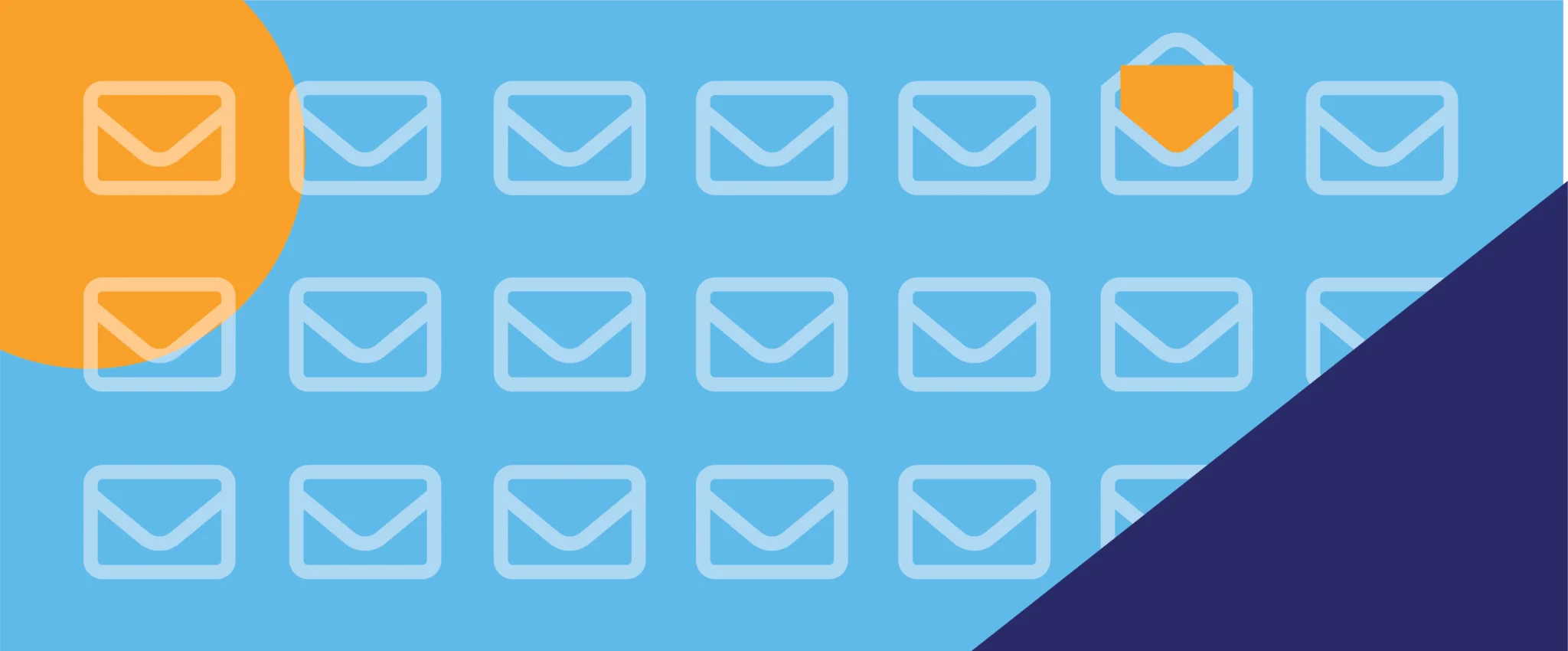 Nonprofit Email Click-Through Rates
Your click-through rate is the percentage of people who open your email and click one of the links you've included in the body copy. This has always been an important metric to track. But, with the iOS updates that make it harder to track open rates, it's become an even more important way to track your audience's level of engagement with your messaging.
Why Is This Important?
Your click-through rate can give you a ton of insight into your readers. At the surface level, simply understanding your CTR can help you keep an eye on your overall engagement. But, if you dig deeper, you can use this metric to get an understanding of what content your audience finds compelling, what programs interest them, and which appeals are most effective.
Knowing your audience is engaged with your content is helpful. Knowing that links to your impact stories outperform links to your end-of-year financial reports, for example, is even more helpful: You can comfortably say that your readers are more interested in the real-world impact they make with their support than they are in your financials. This data can help you identify areas for improvement, too. If you see high click-through rates to your donation form but low conversions, you've learned that your appeal is effective but that something on your donation form is preventing people from completing a gift.
These benchmarks will help you as you begin to evaluate your own click-through rate.
Nonprofit Email Click-Through Rate Benchmarks
3.

29

%

is the average nonprofit's click-through rate


The average small nonprofit's click-through rate is

10

.

24

%

The average large nonprofit's click-through rate is 2.

91

%
What This Means for You
Understanding how your own click-through rate stacks up to industry benchmarks is valuable. But it's even more valuable to track how your CTRs change over time.
Our clients' performance data indicates that small nonprofits generally have a much higher CTR than a larger organization. This generally means that the contacts on your lists are more engaged in your work. If you see your CTRs stay level or rise over time, you're doing a good job of sending your constituents information they find valuable. Declining rates may indicate opportunities to tweak how you present information to your readers and ask them to take action.
If you're working with a larger list, your click-through rate will generally be lower than those of smaller lists. By their nature, larger lists tend to include larger numbers of contacts who are unengaged with your messaging. And that's okay! If your CTRs are steady or rising—even if they're lower than small organizations'—you're doing a good job of engaging your audience. If your CTR is low, it may be time to evaluate your list and clean out inactive contacts, especially if open rates and bounce rates are high.
Here are a few steps you can take to diagnose and address CTRs that are lower than you'd like:
Evaluate the content you're sending the people on your list to ensure it's interesting and inspires further reading or interactions
Segment your list to send more targeted information that specific groups will find most interesting
Use linked images or text hyperlinks that help the reader understand what information they'll discover when they click (ex: using a linked image that includes the text "Learn more about our program: instead of using a linked image with no text)
Make sure links are easy to click on computers, tablets, and phones

Put important links near the top of your email
Understanding your click-through rate is important if you want to understand what interests your audience. It's also a great metric to track when you're evaluating your appeals' effectiveness, especially when you look at it alongside the fundraising data for each campaign.