The Nonprofit Email Report
:
Data-Backed Insights for Better Engagement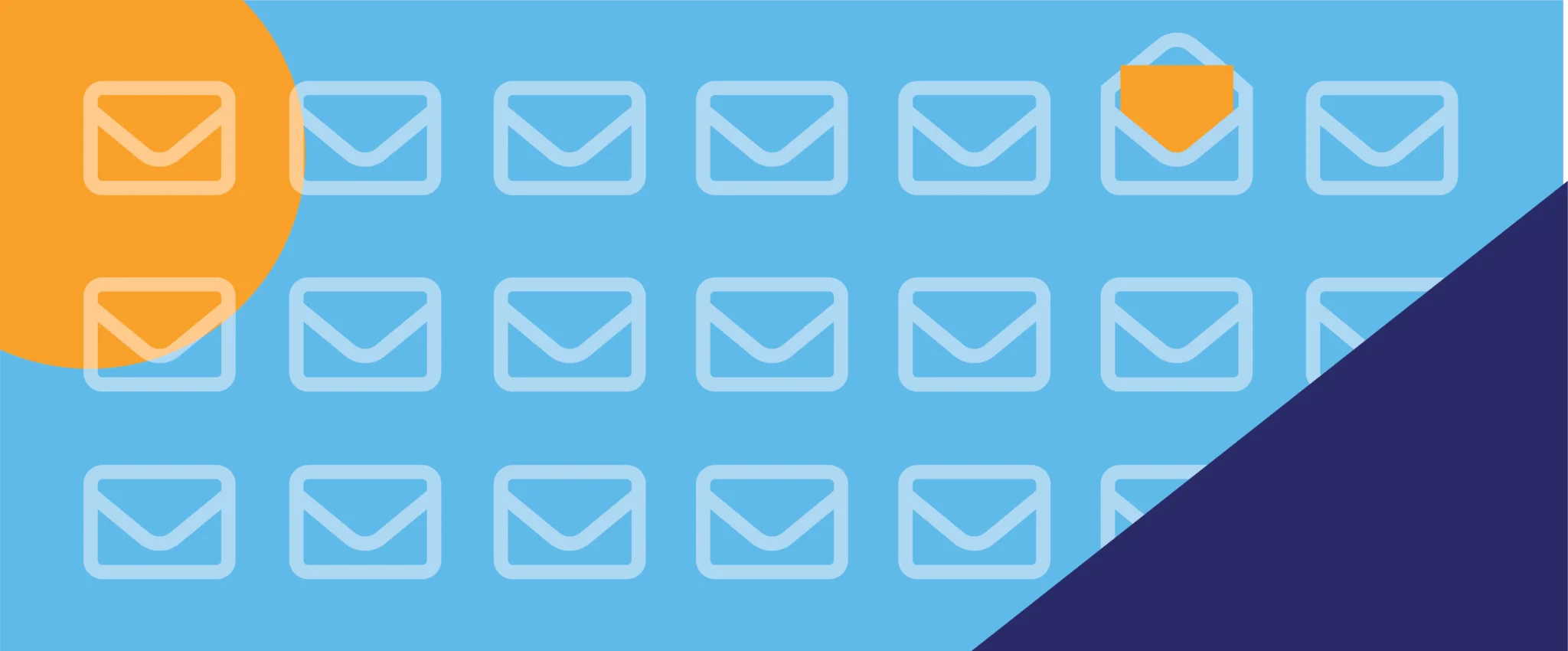 Nonprofit Email Unsubscribe Rates
People who are no longer interested in receiving information from you may choose to unsubscribe from your emails. This is usually done by clicking "unsubscribe" and manually confirming their decision.
There are several reasons someone may choose to unsubscribe from your email list. They may no longer find the content interesting, might not feel connected to your cause any more, feel they receive too many emails, or even forgot that they opted into your list in the first place.
Why Is This Important?
Most of the reasons people will unsubscribe are directly related to the way you communicate with your base, which means your unsubscribe rate can give you important insight into how well your messaging resonates with your audiences. High rates may mean you're sending emails too frequently or that your messaging needs work.
If your unsubscribe rates are high, you can safely assume that your audience is not engaged with your messaging. That can have big implications, especially if you rely on email to reach your supporters, raise money, and share important updates. If your rates are low, you can confidently assume that you're doing a good job sending relevant messages to your audiences.
Here are some benchmarks you can use to begin evaluating your own unsubscribe performance.
Nonprofit Email Unsubscribe Rate Benchmarks
0.

19

%

is the average nonprofit's unsubscribe rate


The average small nonprofit's unsubscribe rate is 0.

16

%

The average large nonprofit's unsubscribe rate is 0.

18

%
What This Means for You
If your unsubscribe rate matches these benchmarks, congratulations! You're sending messaging that's relevant to your audience. If you notice your unsubscribe rate is higher than these averages, you might want to adjust your approach. Here are some steps you can take.
Clarify Opt-In Language
It's important that you only email people who have explicitly opted into receiving emails from you. You should only ever email people who have not done so in extremely limited circumstances, like emailing them a donation receipt and thank-you letter. You also don't have to have explicit opt-ins for people you're emailing in these kinds of one-on-one situations.For anyone else, make sure they know that they're opting into receiving emails from you. Don't just add donors to your email list when they make a gift, for example; instead, include an opt-in field on your donation form. Opt-in forms should be clearly labeled in a way that makes it obvious to someone that they will receive ongoing messaging from your organization.
Tell People What Emails You'll Send Them
Setting expectations early about what your emails will include will help prevent unsubscribes in the future. Make sure you stick to what you say you're going to do! If your email signup form tells people they're opting into receiving newsletters, don't also send them weekly updates about your weekly peer-to-peer fundraising campaign. If a donor opts into receiving updates about your peer-to-peer campaign, don't send them information about your ongoing capital campaign.
Share How Frequently You'll Email Them
In addition to setting expectations about what you'll email people, it's also helpful to share how frequently you'll email them. People may choose to unsubscribe from you if you contact them more frequently than they were expecting. If someone signs up for monthly newsletters but receives weekly emails, they'll be more likely to unsubscribe from you than they would be if they received messages at the cadence they expected.
Cut Back on Email Frequency
If you're experiencing high unsubscribe rates, you may be emailing your audience too often. This is especially true if you notice that one or two individual lists or segments have higher unsubscribe rates than others. If donors to your capital campaign opted into receiving updates on your progress and have high unsubscribe rates, for example, try sending less frequent emails and see if those rates level off.
Adjust Your Messaging
Another reason many people unsubscribe from emails is because they are no longer interested in the content they receive. If you're emailing people about the topics in which they've expressed interest and with the frequency they expected but you're still seeing high unsubscribe rates, you may need to adjust the content in your emails. Try changing your messaging to be clearer or more helpful and work toward making your content more engaging.
Ask for Feedback
Still baffled by your unsubscribe rate? Sometimes, people can give you more insight than data. If you've ruled out other causes, ask for feedback about how you can improve your emails. There are a few ways to get direct feedback about what your audiences want to see in your emails. Try sending your different lists a survey about what kind of information they want to receive from your nonprofit, how frequently they want to hear from you, and how they'd change or improve your emails. Alternatively, you could sit down with a few trusted donors for a heart-to-heart conversation about how you can take your email messaging to the next level.