The Nonprofit Email Report
:
Data-Backed Insights for Better Engagement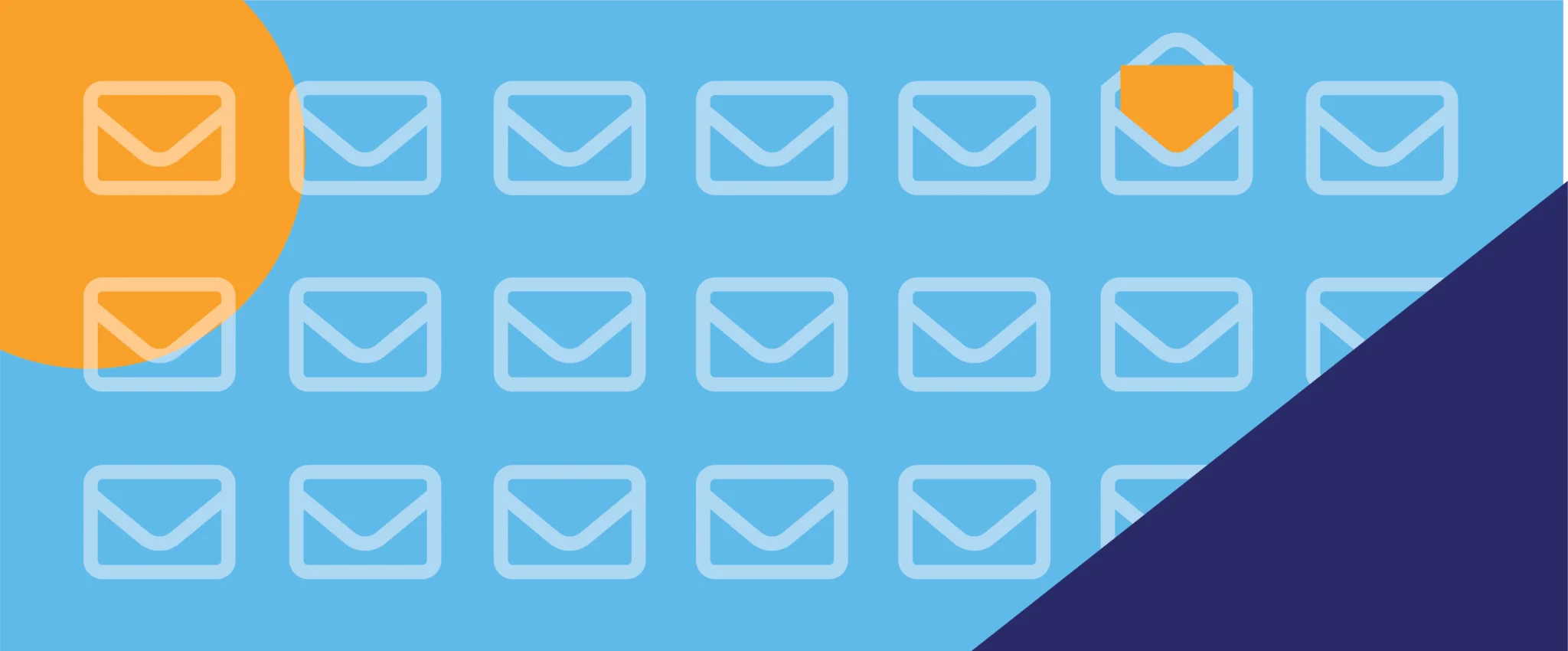 Nonprofit Email Performance by Date & Time
When digging through your email performance data, don't forget that when your audiences receive your emails can be as important as what those emails actually contain. The day of the week and time of day you choose to send those messages can impact the likelihood of your audience engaging with them in the first place.
Since we were interested primarily in performance numbers for all emails—not just fundraising emails—we didn't focus exclusively on the biggest four days of the fundraising year for this analysis. These numbers reflect all emails sent throughout the entirety of 2022.
Why Is This Important?
Your donors receive hundreds of emails throughout their week, and sending your message at the perfect time will help them notice and open it. Your send time can impact nearly every facet of your email's performance: Your open and click-through rates, donation averages, and other engagement metrics can shift based on when your donors receive your message.
How do you know when to send an email? Do you send it early in the mornings, when donors are checking their inboxes over breakfast or when they get to work? Is sending at lunchtime or after work more effective? Do donors read emails mostly during the week, or is it better to reach them on weekends?
Let's see what the data says.
Email Click-Through Rates (CTRs) by Day
The best days to send emails if you want to engage donors are

Wednesdays and Fridays


The average CTR for emails sent on

Wednesdays

was

3

.

58

%

The average CTR for emails sent on

Fridays

was 3.

68

%
What This Means for You
If you want your supporters to engage with your emails, try sending them on Wednesdays and Fridays. That's when people are most likely to click on links you've included in your message.
If you already send your emails on one or both of these days and have lower click-through rates, there are two things you can do. The first is to experiment with sending on a day that is not a Wednesday or Friday. This data set considers millions of emails sent by nonprofits, but no two nonprofits have the same supporter base. What works for one organization may work differently for you.
The other thing you can do is to evaluate your copy itself. This is especially important if other metrics, like bounce and unsubscribe rates, are in line with industry benchmarks. If you can tell that people are receiving your messages but aren't clicking on them, check your content. Ask yourself:
Did I include links in my email for people to click on?
Are any included links visibly different from the text that surrounds them?
Can readers easily click on or tap on my links from a phone, tablet, or computer?
Do my links work?
Are my text hyperlinks and buttons descriptive enough that readers know what they're clicking on?
Did I do a good job communicating why someone should click on those links?
If sending on different days of the week doesn't improve your click-through rate, you might want to try experimenting with sending at different times of day.
Email Open Rates by Time of Day
The average email send time for nonprofits was

11:44 a.m. CDT

and the average open rate for this time

29

.

18

%
The average email send time for small nonprofits was

12:01 p.m. CDT

with the average open rate for this time

45

.

37

%
The average email send time for large nonprofits was

11:32 a.m. CDT

with the average open rate for this time

26

.

10

%
What This Means for You
When you send an email can have an immense impact on your performance. Across the board, nonprofits tend to send emails in the late morning and early afternoon. Interestingly, the open rates for small nonprofits exceed those of larger nonprofits by 19.27%. There are lots of reasons this could be the case, one of which is that smaller lists tend to include more engaged contacts. Smaller nonprofits also tend to have higher open rates, lower unsubscribe rates, and higher fundraising amounts per contact than their larger counterparts, which generally points to higher levels of audience engagement for organizations with smaller list sizes.
Remember, these benchmarks will be most helpful to you as a starting place for experimentation. If your open rates are lower than you'd like, try sending your messaging at a different time of day. Your readers might not be as engaged at 12:01 p.m. CT, for example, and may be more likely to engage with you if you send an email at a different time of day.
Email Performance by Day of the Week
Click on any of the table headings below to sort the table based on different email data-points and the days of the week.
| Week Day | Bounce rate | Open Rate | Unsubscribe Rate | Click-through rate |
| --- | --- | --- | --- | --- |
| 1 Monday | 1.62% | 29.60% | 0.18% | 3.42% |
| 2 Tuesday | 2.02% | 29.31% | 0.20% | 3.18% |
| 3 Wednesday | 1.90% | 27.73% | 0.18% | 3.58% |
| 4 Thursday | 1.68% | 27.30% | 0.17% | 2.92% |
| 5 Friday | 1.47% | 29.04% | 0.17% | 3.68% |
| 6 Saturday | 1.45% | 27.37% | 0.18% | 2.65% |
| 7 Sunday | 1.29% | 31.15% | 0.16% | 3.26% |