The Nonprofit Email Report
:
Data-Backed Insights for Better Engagement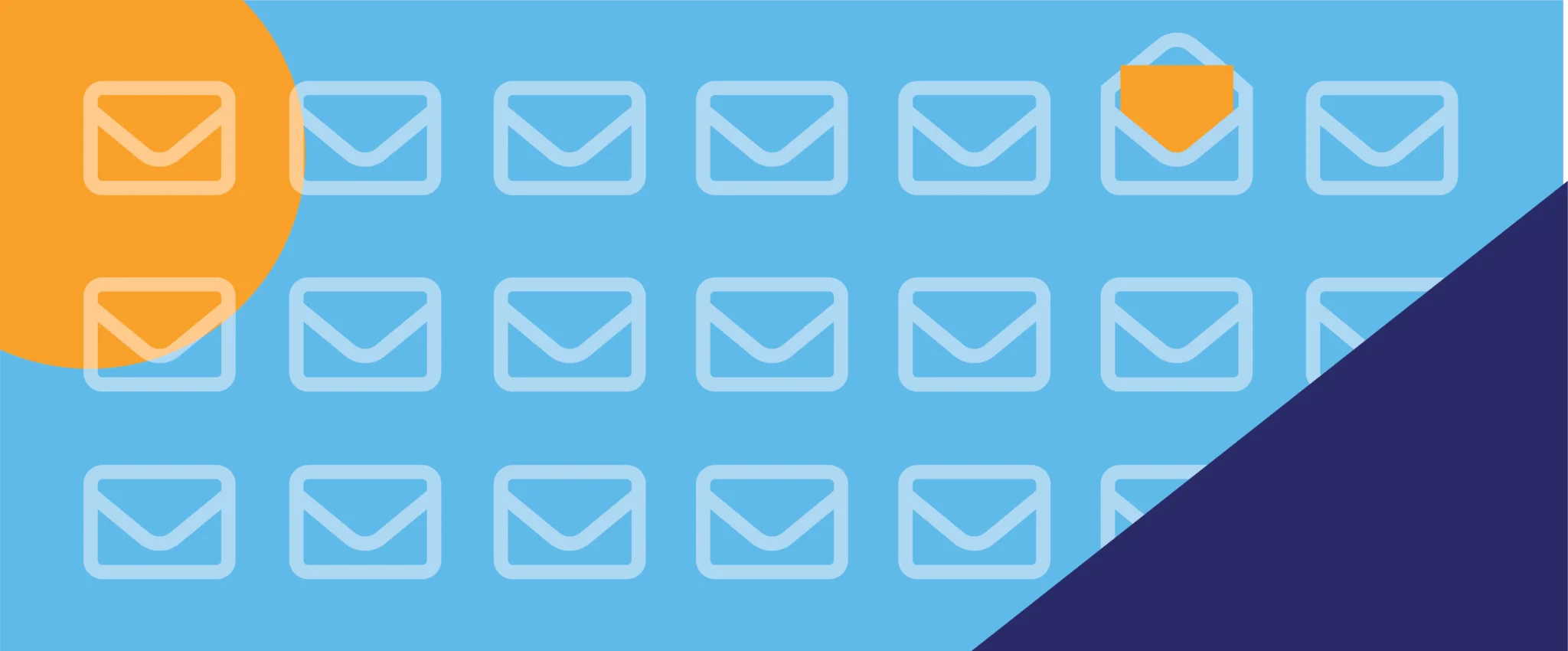 Nonprofit Email Fundraising Performance
Bounce rates, unsubscribe rates, and click-through rates are great indicators of your general list engagement. But fundraisers who are using email to send appeals should track two other metrics: The amount raised per email campaign and the average amount raised per email contact.
Since this section focuses on the impact emails have on fundraising, we wanted to filter out non-fundraising email campaigns as much as possible. To do that, we looked at emails sent on the biggest fundraising days of the year—GivingTuesday and the last three days of December. While it's possible that some non-fundraising emails were sent on those days, we can confidently say that the majority of email campaigns in this data set are focused on fundraising. We also filtered out emails sent to small lists (fewer than 250 people) to help ensure this data set focuses on major campaigns, not smaller or highly-targeted communications.
Why Is This Important?
When the Global Trends in Giving Report reported that 26% of donors say email is the type of communication that most inspires them to give, it confirmed that this is one of the most critical outlets for tapping into donors' generosity. It's important to look at how your emails help you connect with your donors and move you toward your fundraising goals. Email appeals that result in a high donation volume or a high average donation per contact can be a template for future appeals. And, similarly, emails that don't perform well or inspire smaller gift amounts can give you valuable insight into the types of fundraising appeals that don't resonate with your donor base.
Nonprofit Email Fundraising: Average Amount Raised Per Email

The average nonprofit raised
$

5598

.

51


per email campaign

The average small nonprofit raised $

3522

.

54

per email campaign

The average large nonprofit raised $

6513

.

41

per email campaign
What This Means For You
If your fundraising emails' results don't line up with these benchmarks, there are a few things you might want to try. When sending a fundraising email, make sure you're being specific about what you want readers to do. Make sure you actually ask people to donate: It's easy to assume a reader will understand that you want them to give, but making an explicit request for a donation will help you improve your average amount raised per email. You could take it a step further by asking for a specific dollar amount in your appeal. This can be even more effective if you use your donor database to segment your donors by their average gift amount, then ask for a gift amount that's tailored to each donor's capacity.
At face value, it may look like big organizations with large lists are more successful. Organizations with larger lists raised, on average, 85% more than their smaller counterparts. When you look a little deeper, though, you may realize that this benchmark only tells part of a story. To get the rest, you can look at the average amount raised per person who received your email.
Nonprofit Email Fundraising: Average Amount Raised Per Contact

The average nonprofit raised
$

1

.

11


per email contact

The average small nonprofit raised $

6

.

15

per email contact

The average large nonprofit raised $0.

88

per email contact
What This Means for You
It's easy to think that larger nonprofits with huge lists are better at engaging their donor base—they usually have more resources, more specialized software, and more donors. But we've found that's not necessarily the case. Larger list sizes may result in more money raised overall, but smaller lists raise more per contact. This can be due to a few reasons. Larger lists may include more unengaged contacts than smaller ones. They may also include a higher number of small dollar donors: A list that includes 200 donors who each give $10 each will raise more money overall than a list that includes 50 donors who give $30 each, but the smaller list will have a higher average raised per contact.
If you want to improve your average donation per email contact, here are some things you can do to try to improve:
Segment Your Lists
You probably have accounts in your CRM for people who are not donors. Prioritize sending appeals specifically to groups who are most likely to donate. Based on the community you serve, for example, you might want to send appeals only to donors, volunteers, and other supporters while excluding clients from your appeal. By eliminating groups of people you know can't or won't donate, you can make sure you're only asking for support from the people who can help.
Make More Specific Asks
We touched on this a little already, but it bears repeating: If you want someone to donate after reading your email, make sure you actually ask them to make a gift. The more specific you can be with your appeal, the better. Segmentation will help. You could segment your donors by gift size, then send appeals to small and mid-level donors that ask for different amounts.Alternatively, you could create donation forms with suggested gift amounts that are tailored for different donor segments. You then create individual emails for those segments, each of which links to the specific form that matches their giving history.
Evaluate Your Donation Process
If you notice that a high percentage of donors click through to your donation form from your email but don't see many completed transactions, it's time to take a look at your donation process. Your email appeal may be compelling, but an unpleasant donation experience can dissuade people from giving. Donation forms that are too long, include too many options, don't help donors understand their impact, or include inappropriate suggested donation amounts can have a negative impact on your email campaign's effectiveness.