The Nonprofit Email Report
:
Data-Backed Insights for Better Engagement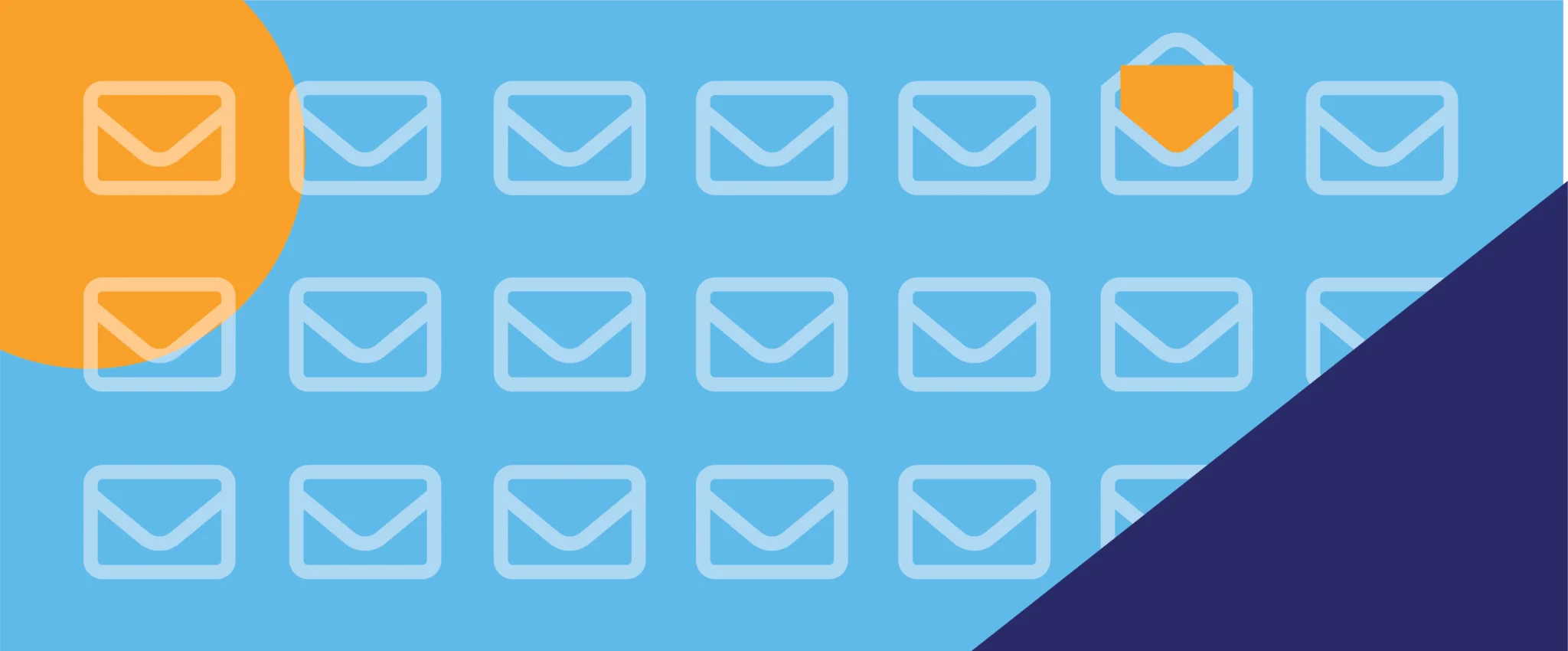 Nonprofit List Sizes
Different nonprofits have different communities, and what might work for a very large organization might not work for a very small one. Let's take a look at some basic benchmarks around list size, engagement rates, and what this data can mean for you.
Why Is This Important?
The benchmarks in this section will help you evaluate the lists you use to communicate with your supporters. It will also be useful as you evaluate your own list size and whether or not it's a "clean" list. Here, "clean" means that you keep your list free of email addresses that no longer engage with your messaging.
Keeping your list free of inactive contacts is important, but it's not always a top priority when you're a small-but-mighty fundraising team. According to the 2023 Nonprofit Communications Trends Report, 61% of nonprofits will continue to email prospects indefinitely, regardless of engagement—and one-person teams were even more likely to continue emailing unengaged contacts. That can result in a larger list but lower engagement … and that can be risky!
In a best-case scenario, regularly emailing unengaged contacts can make them perceive your emails as "noise" for them to tune out. In a worst-case scenario, sending those unwanted emails will have a negative impact on your deliverability.
Simply put, your email deliverability refers to the ability for your email to land in people's inboxes. If your emails have high bounce rates or regularly go unopened, email servers will be more likely to send your message to someone's spam folder. In rare instances, you may even email a spam trap, a reactivated email address that's monitored by Internet Service Providers and email blocklists to identify companies that don't practice good email list hygiene. Emailing a spam trap can result in your organization's domain being blocked from sending emails at all.
Let's take a look at list size, open and click-through rates, and unsubscribe rates for nonprofits and see what you can do to improve your own performance.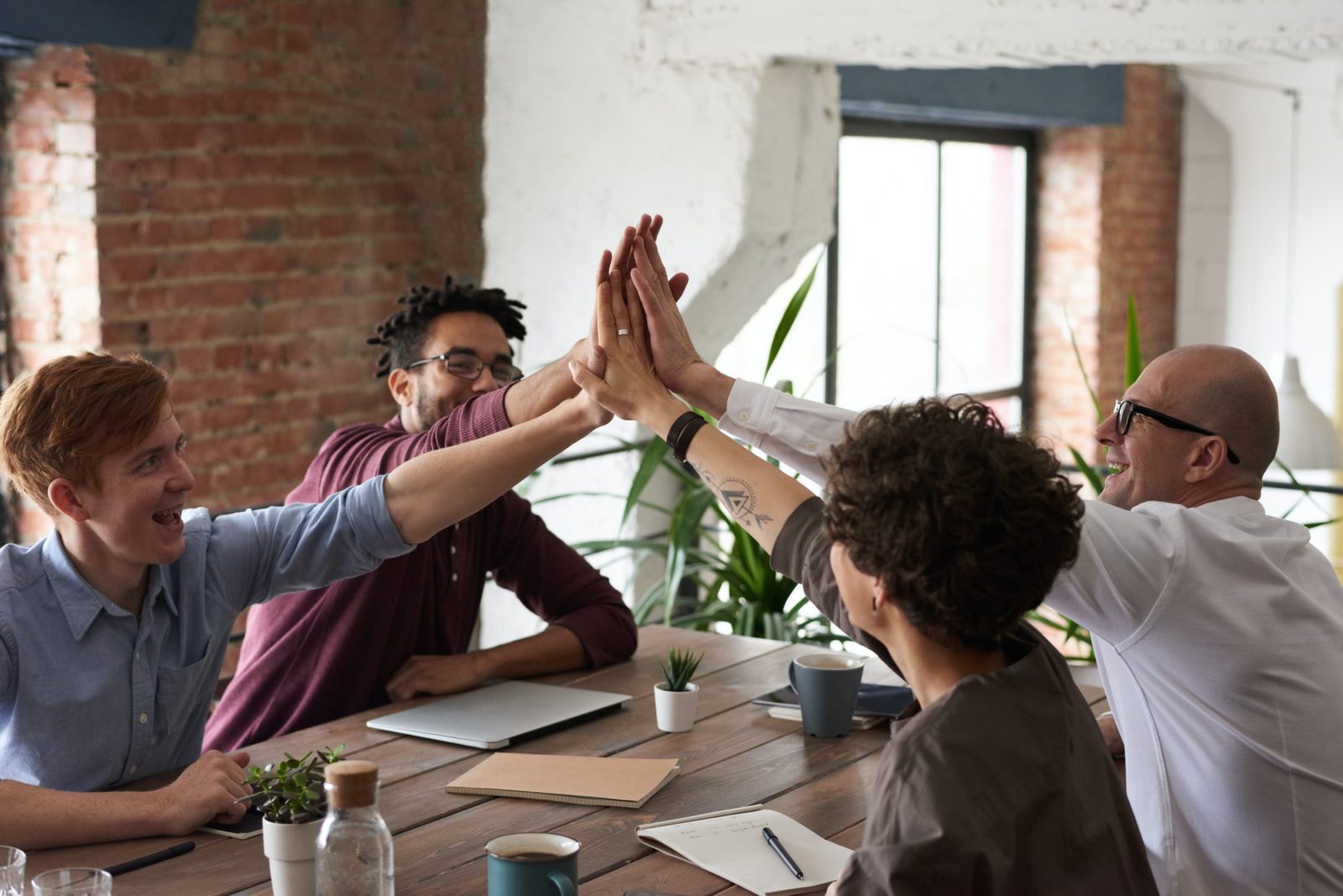 Nonprofit List Size Benchmarks
Is your organization's list size on par with other nonprofits like you? Let's take a look.
The average nonprofit's email list has



4191

contacts

The average small nonprofit's email list has

547

contacts

The average large nonprofit's email list has

6602

contacts
What This Means For You
You might feel a lot of pressure to build a big email list. That's understandable! But remember, your engagement rates are a more important benchmark than your list size. Having an enormous list of largely unengaged readers is less useful than having a
smaller list of readers who regularly interact with your emails.
If you're looking to build your email list, here are some things you can try.
Create Customized Sign-Up Forms
Try adding a simple form to your website inviting people to subscribe to your newsletter. Once they're signed up, they'll gradually learn more about your organization, and you can always include announcements about new fundraising campaigns to give them opportunities to become donors.
Include an Opt-In on Donation and Event Registration Forms
Add a checkbox that donors and event registrants can use to opt into receiving your emails. When you do, see if you can include
some language about when and how you'll email them. Adding a simple sentence like "Yes! I'd like to receive occasional information and updates about my gift" can be a powerful way to inspire your supporters to sign up for your emails.
Launch Website Lightboxes or Pop-Ups
A well-designed pop-up can be a great way to capture email addresses. If you decide to try this, make sure to emphasize the benefits of signing up for your emails. What will your reader get out of them? Leading with a value statement about the communications they'll receive will make your pop-up more appealing.
Use In-Person Interest Forms
Next time you're at a community event, host a fundraiser, or open your facility to the public, try using those opportunities to build your email lists. A simple clipboard and lined sheet of paper can be an easy way for interested people to give you their email addresses, or you could set up a laptop or tablet at your event to capture people's information.
Leverage Resources, Webinars, and Other Content
This won't necessarily work for every nonprofit, but if your nonprofit creates content for your audiences, you might be able to use
them to build your email list. If you have any programming that emphasizes education, try "gating" your content by asking for someone to share their email address in return for access to that resource. Worksheets, downloadable activities, eBooks, online classes or seminars, and other educational materials can be a great way to connect with new audiences.
If you're looking for ways to grow your email audience, these tactics might help. But however you choose to grow your list, make sure you never buy or rent email lists from other organizations or companies! Doing so will almost certainly result in high spam complaints, bounced emails, unsubscribes, and other negative engagements that can devastate your deliverability.
Remember, having a huge list isn't as important as having an engaged email list … and that brings us to our next section.